Nuts are a super convenient snack option. Plus, since most nuts contain more healthy fats than they do carbs, they fit perfectly within a keto meal plan. Unfortunately, not all nuts are suitable for keto dieters. While fat-bottomed macadamia nuts can help you stay in ketosis, others have more carbs than you'd expect. Keep reading for the full scoop on keto nuts. 
When Nuts Work on Keto
Typically, nuts are the ideal keto snack food. They're sugar-free, low in carbs, and are vegan, paleo, and keto-friendly. Here are several reasons nuts fit into your low-carb meal plan.
Nuts Are Nutrient Dense
Nuts are loaded with vitamins and minerals, such as magnesium, selenium, vitamin E, and manganese. Magnesium is an essential mineral in your body, helping with energy production and protein synthesis[*]. Selenium acts as an antioxidant and can strengthen your immune system[*]. Manganese aids in fat and carb digestion, and helps regulate your blood sugar levels[*].
Keto Nuts Are High in Dietary Fiber
Below, you'll learn about the fat, protein, and carb content for a number of keto nuts. You'll notice a common theme: Most nuts have a high total carb count, but they're also high in dietary fiber, thereby lowering the net carb count. Fiber has been known to help regulate blood sugar levels and reduce inflammation, thereby helping to reduce your risk of type 2 diabetes and heart disease[*][*]. 
Nuts Are Portable 
Since nuts are perfect for the on-the-go eating, they make great keto snacks. You can keep a small stash in your bag, desk, or purse for a high-fat, low-carb snack. 
One thing to note here: Nuts are easy to overeat. If you're carrying nuts with you throughout the day, be sure to pre-portion the amounts to prevent overeating.
Top 5 Best Keto Nuts
As long as you're mindful of your serving size, the following low-carb nuts are perfectly suitable on keto. Enjoy these nuts as a keto-friendly, midday snack.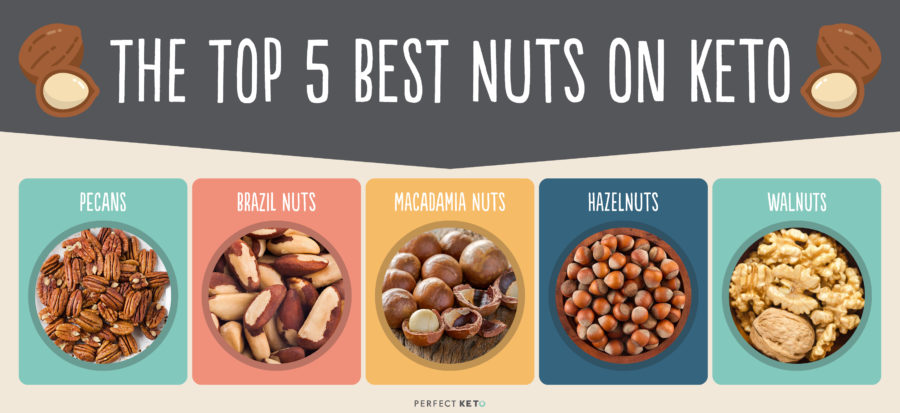 #1: Macadamia Nuts
With 21 grams of fat and 2 grams of net carbs per ounce, macadamias are made up of 75% fat[*]. Of the total fat content, 17 grams are made up of monounsaturated fatty acids, which have been known to reduce insulin resistance and cholesterol levels while also preventing an accumulation of belly fat and heart disease[*].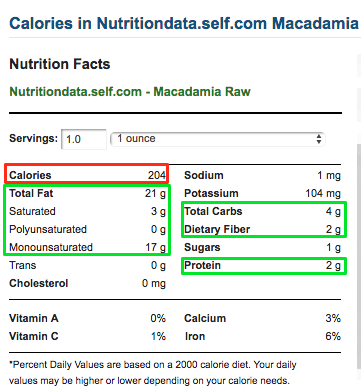 Macadamia nuts contain magnesium, manganese, potassium, and selenium, which have been shown to aid in weight loss, reduce blood pressure levels, reduce the risk of cardiovascular disease and stroke, and act as anti-inflammatory agents[*][*][*][*]. 
Macadamia is an ingredient in Perfect Keto Nut Butter, a keto-friendly peanut butter alternative made from cashews, coconut butter, MCT oil, and vanilla bean powder.
#2: Pecans
Pecans are made up of 70% fat. A one ounce serving of pecans contains 1 gram of net carbs, 20 grams of total fat, and 3 grams of protein[*]. The 20 grams of fat includes 12 grams of monounsaturated fat, 6 grams of polyunsaturated fat, and 2 grams of saturated fats.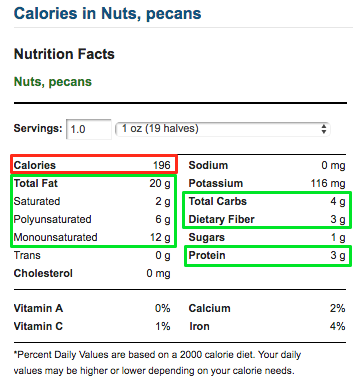 Pecans contain a high amount of oleic acid, which has been shown to reduce your risk of cardiovascular disease and type 2 diabetes, while improving your immune health and lowering inflammation[*].
#3: Brazil Nuts
Brazil nuts contain 18 grams of fat, 4 grams of protein, and just 1 gram of net carbs[*]. Since they're so large in size, you'll only consume eight nuts in a one-ounce serving.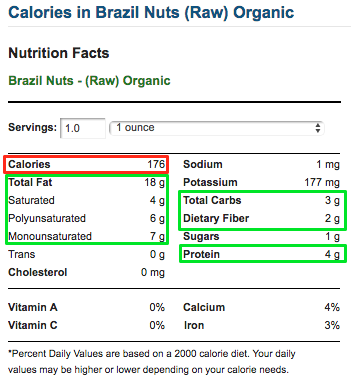 Brazil nuts have a few hidden health benefits. In one study, researchers found that a single serving of Brazil nuts can lower serum lipid levels such as cholesterol and triglycerides[*]. They also contain high levels of selenium, which helps improve cognitive function in older adults and combats oxidative stress[*][*].
#4: Walnuts
Walnuts contain 18.3 grams of total fat (13.2 of which is polyunsaturated), 4.3 grams of protein, and 1.9 grams of net carbs per ounce[*].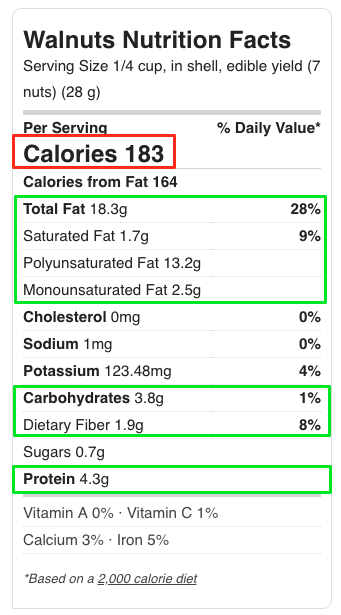 Polyunsaturated fats, prevalent in sunflower seeds and avocado, contain essential omega-6 and omega-3 fatty acids. These essential fatty acids have been shown to improve testosterone levels, reduce the risk of heart disease and stroke, and combat inflammation[*].
Walnuts, like other keto nuts on this list, contain hidden health benefits. In various studies, walnuts have helped participants lose weight, reduce their risk of cancer, and prevent cell damage[*][*].
#5: Hazelnuts
A one-ounce serving of hazelnuts contain 17 grams of fat, 4 grams of protein, and 2 grams of net carbs[*].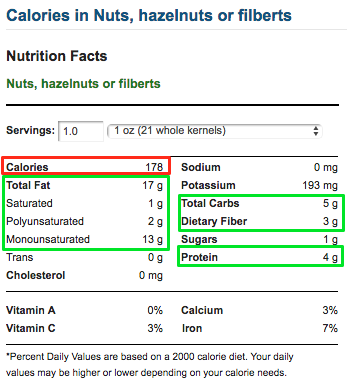 Including hazelnuts as a healthy snack option may help benefit your health. In some studies, hazelnuts helped lower total cholesterol levels without affecting HDL (good) cholesterol levels levels[*].
4 Keto Nuts to Enjoy in Moderation
While the previous five nut varieties contain the lowest carb counts on this list, they're not the only ones you can consume. Below, you'll see four more keto nuts you can enjoy (in moderation).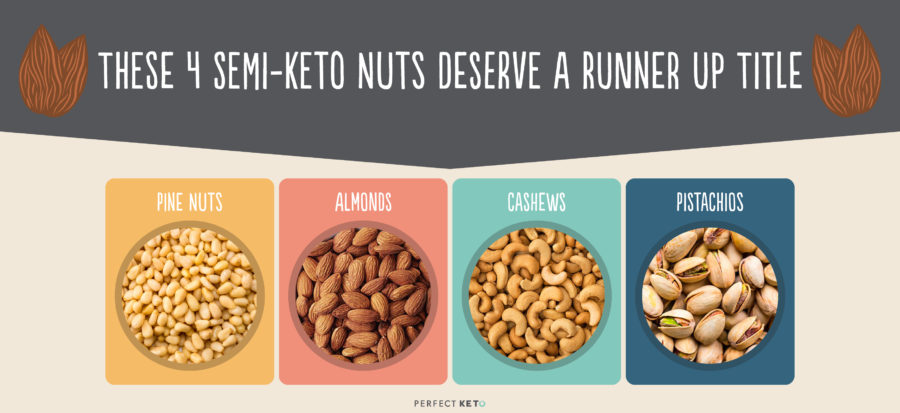 #1: Pine Nuts
Pine nuts, or pignolias, contain 19 grams of fat, 4 grams of protein, and 3 grams of net carbs per serving[*].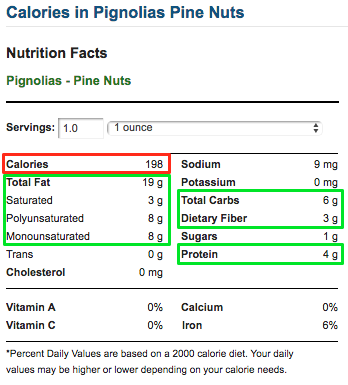 While 3 grams of net carbs might not seem incredibly high, it could be 10% of your daily carb allotment if you're sticking to 30 grams of carbs per day.
#2: Almonds
Almonds contain 14 grams of total fat (9 from monounsaturated fat), 6 grams of total carbs, and 5 grams of protein[*]. While 6 grams of carbs sounds high, with 2 grams of dietary fiber you're only consuming 2 grams of net carbs.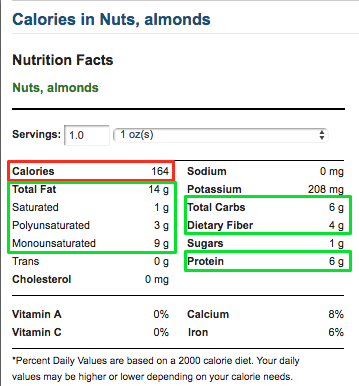 Almond flour, which is just ground almonds, is a staple in keto baking recipes. Almonds have been connected to a wide variety of health benefits. In studies, almond consumption has been shown to decrease the risk of heart attack, lower cholesterol levels, reduce inflammation, and help you lose weight[*].
#3: Cashews
Cashews have 12 grams of total fat, lower than all five of the "best" keto nuts on this list. They also contain 8 grams of net carbs, so they should only be consumed in moderation[*].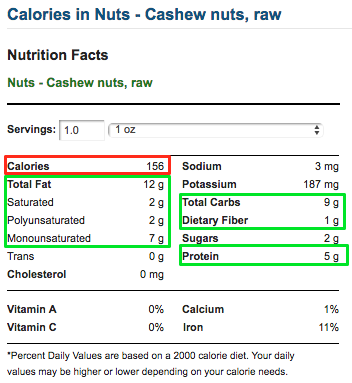 One efficient way to enjoy cashews (without all the carbs) is through Perfect Keto Nut Butter. This keto-friendly butter helps you cut the carbs — from 8g to just 2g — while offering a delicious midday snack.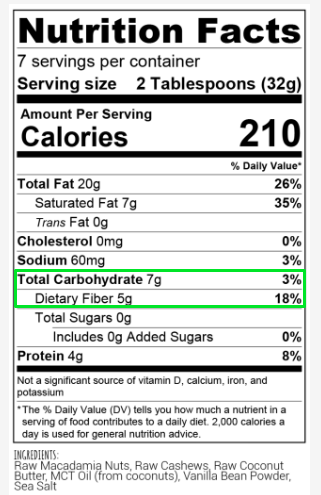 #4: Pistachios
Pistachios have slightly less fat — but more protein — than most keto nuts on this list. One serving contains 13 grams of fat, 6 grams of protein, and 4.6 grams of net carbs[*].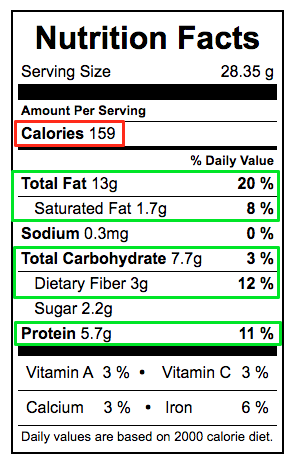 Studies have shown an increased intake of pistachios may lower blood lipid profiles, which can improve heart health[*]. Here's another interesting health benefit: Since pistachios are sold with the shell on, chances are you'll eat less of them (helping with portion control). Researchers have pointed out the process of having to de-shell nuts decreases consumption by up to 41%[*].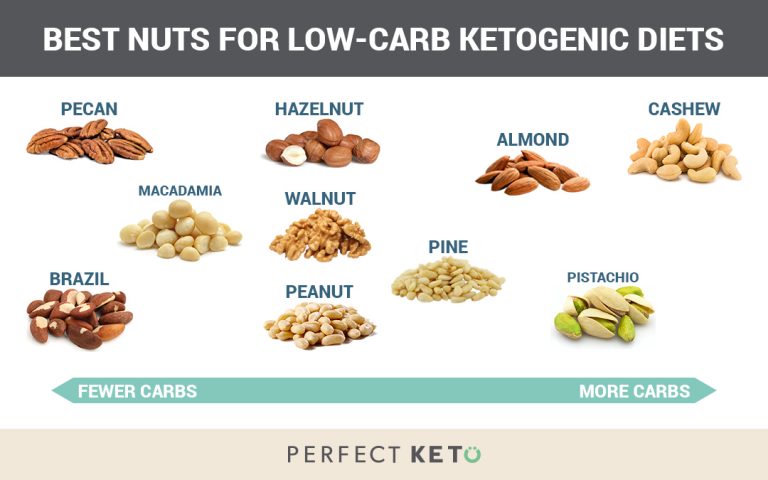 What About Seeds? 
Like nuts, seeds are fine on keto. Seeds are often ground into flour, used in recipes, or made into seed butter. That being said, there are some types of seeds that are better to consume than others. Here are the nutrition facts of the top three best keto seeds (macros given per one-ounce serving): 
Guidelines for Eating Nuts on Keto
When enjoying nuts on keto — whether as a snack or as a recipe ingredient — it's important to follow a few ground rules. Here are some suggestions to nut consumption on keto.
#1: Stay Away From Suspect Ingredients
When purchasing nuts, avoid packages that list sugar, added flavors, and certain oils (such as soybean, canola, peanut, sunflower, and other veggie oils) on the ingredients list. Not only do these ingredients increase the carb content, they're also incredibly inflammatory. 
Choose raw and unsalted nuts. When purchasing nut butter, look for those made with nuts, salt, and olive oil — and preferably, nothing else. When selecting nut flours, like almond flour, on Amazon or in stores, look for those with just ground nuts listed as an ingredient. 
#2: Always Weigh Your Portions
In case this wasn't stressed enough, you must be aware of serving sizes when it comes to nuts. Always measure your portions, either with a scale or a measuring cup (a fourth cup serving is a good suggestion). 
While most of the nuts on this list contain less than 5 grams of net carbs, eating an entire handful could easily take up your carb allotment for the day. 
#3: Aim for Variety
Including a variety of vegetables, meats, fruits, and other foods in your diet — not just nuts — helps give you a variety of vitamins, minerals, and other nutrients. Instead of focusing on the top few keto nut options on this list, try to incorporate a variety. 
You can keep your keto meal plan interesting by treating yourself to keto-friendly nut butter, topping smoothies with a few crumbled walnuts,  snacking on butter cups, or even sprinkling your salads with a few slivered almonds. 
#4: Beware of Sensitivities
Nuts contain an anti-nutrient called phytic acid, which causes digestive distress in some people. Phytic acid has been known to cause digestive issues and reduce mineral absorption, decreasing levels of calcium, iron, and zinc in the body[*].
If you experience bloating, gas, or other issues after eating nuts, they're probably best avoided altogether. Otherwise, you can try to consume nuts that have been soaked, sprouted, or roasted, and assess whether it decreases your symptoms. 
The Best Keto Nuts Contain a Low Net Carb Count 
Nuts are an excellent snack option on the keto diet. They're also a good source of healthy fat, protein, and dietary fiber, while being relatively low in carbohydrates.
Still, it's important to remember that not all nuts are created equal. The best keto nuts to consume are macadamia nuts, pecans, Brazil nuts, walnuts, and hazelnuts. Other nuts like almonds and pistachios can be consumed in moderation.
If you're craving nut butter, Perfect Keto Nut Butter combines macadamia nuts and cashews with coconut butter and MCT oil for a delicious, fat-burning treat. You might also want to try a keto snack bar, which is made with organic almond butter.