#1 Peppermint Mocha Cake Pops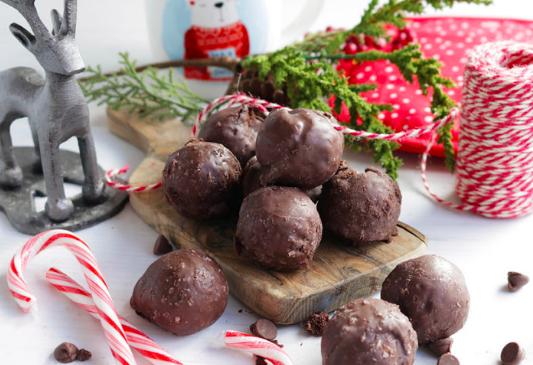 These sweet little cake pops make an excellent addition to any dessert table. They have that chocolate-mint combo that everyone knows and loves, and with some crushed candy cane, they give your holiday dessert tray some festive flair. Check out these delicious peppermint mocha cake pops.
#2 Perfect Keto Mallow Munch Bars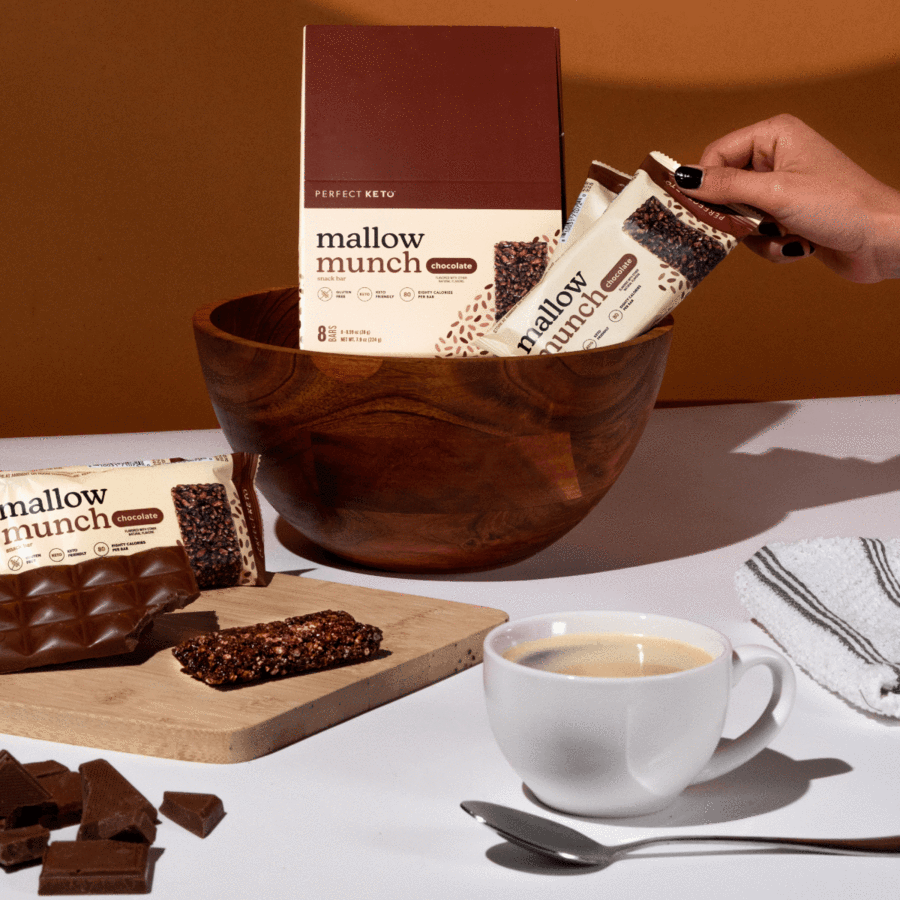 Perfect Keto Mallow Munch bars are a lot like rice krispie treats, except they won't kick you out of ketosis during your holiday celebrations. 
Instead of using rice and sugar (which unfortunately aren't keto-friendly), we made these with dairy protein crisps and keto sweeteners, resulting in 9 grams of protein, 90 calories, and only 2 grams of net carbs per serving.
They're available in Marshmallow, Chocolate, and Peanut Butter flavors. You can eat Mallow Munch bars straight from the package, drizzle them with nut butter, or even incorporate them into your own crunchy keto Christmas recipe ideas if you're feeling creative!
#3 Keto Brownie Peppermint Crunch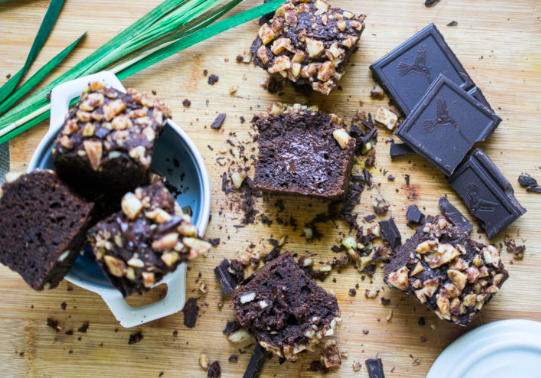 Every dessert table needs a brownie recipe. These delicious peppermint brownies make an excellent Christmas treat with a little bit of crunch and a ton of flavor.
#4 Cinnamon Roll Cheesecake Bars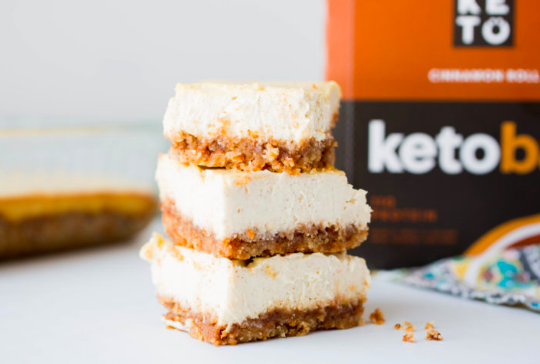 Warming spices like cinnamon can turn any dessert recipe into a holiday-inspired treat. If you like your desserts to be packed with protein, these cinnamon roll cheesecake bars are the way to go. Each bar has 10 grams of protein, with only five grams of net carbs.
#5 Keto Matcha Green Tea Cupcakes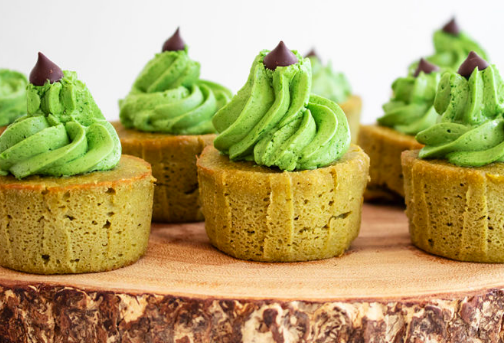 Green food coloring? I don't think so. Make Christmas cupcakes the keto way and add in some green matcha powder. This recipe calls for matcha MCT oil powder giving your cupcakes a festive green color that's also packed with health benefits. Just add some sugar-free red sprinkles and you've got yourself a truly festive treat.
#6 Keto Chocolate Fudge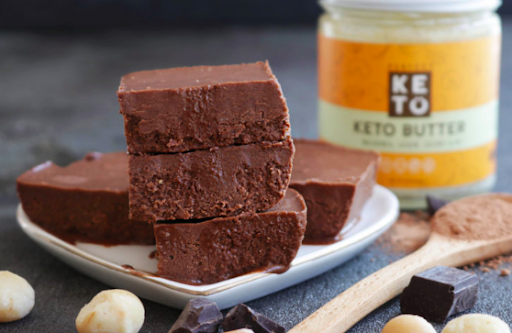 One of the best parts about fudge is that it's naturally high in fat, so with just a few adjustments, you can make a delicious fudge that fits perfectly into your keto diet. Make a large batch of this easy and delicious keto fudge to share with your friends and loved ones as a special Christmas treat — they won't even know it's sugar-free!
#7 Caramel Sauce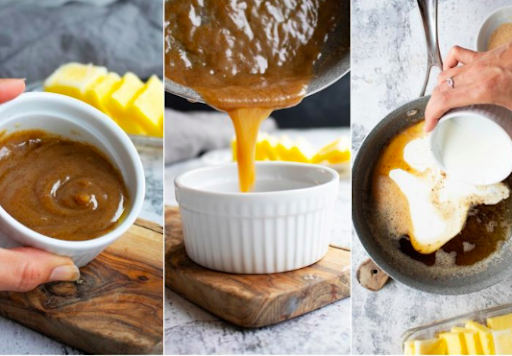 Having a keto caramel sauce recipe on hand can be a lifesaver when it comes to keto dessert cooking. You can drizzle this caramel sauce on ice cream, pies, brownies, fudge, or whatever else your heart desires. It only takes 10 minutes to throw together, and you likely already have all the ingredients in your stocked keto kitchen.
#8 Almond Joy Fat Bombs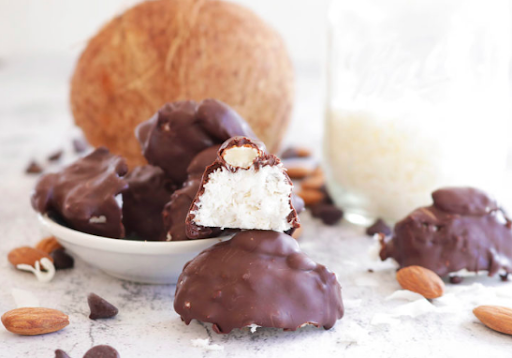 This the season to step your fat bomb game up a notch. If you're an almond joy fan, these almond joy fat bombs are for you. Coconut goodness mixed in with almonds and surrounded by rich chocolate — what more could you want? And of course, they're sugar-free with only two net carbs per fat bomb.
#9 Coconut Matcha Truffles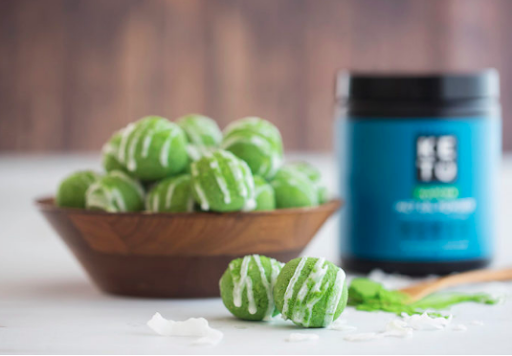 These delicious smooth and creamy coconut matcha truffles add some festive joy to the dessert table with a burst of bright green. They're rich in fat coming from butter, cream cheese, and coconut butter, and they net in at only one carb per serving.
#10 Keto Christmas Mint Candy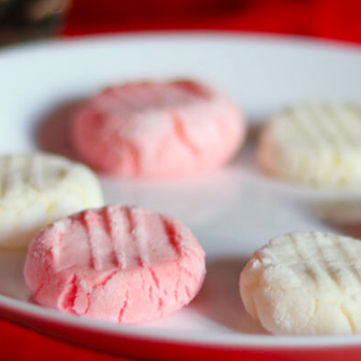 There's nothing that says Christmas like keto Christmas mint candy. Made with fresh peppermint extract, cream cheese, butter, and your choice of keto sweetener — these little mints make a fun and festive addition to any Christmas party.
Keto Cookie Recipes
Christmas cookies are such an essential part of Christmas desserts that they deserve their own category. And just like everything else in this roundup, all of these holiday cookies are gluten-free.
#11 Raspberry Thumbprint Cookies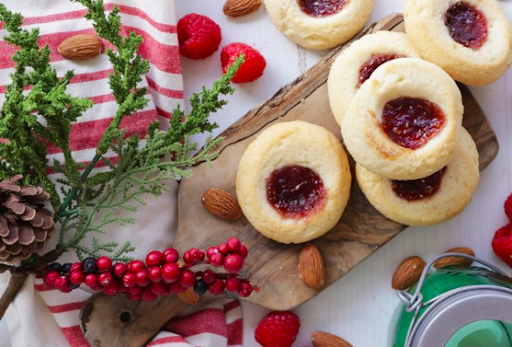 It isn't a Christmas cookie tray without some raspberry thumbprint cookies thumbprint cookies. All you need for this festive recipe are some keto-baking staples like almond flour, eggs, monk fruit sweetener, and butter. Plus, a sugar-free jam (make sure the jam doesn't have any artificial sweeteners like sucralose or aspartame).
#12 Shortbread Cookies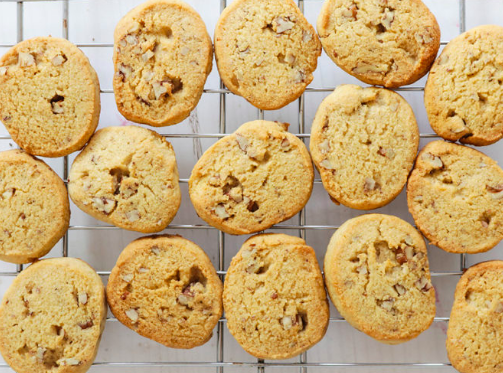 Shortbread cookies make an excellent after-dinner treat to be served with coffee or tea. This recipe adds pecans, but you can use any nut of choice, or even go nut-free if you like.
#13 Nut Butter Cookies
Forget the peanut butter cookies, upgrade this classic recipe with some almond butter. All you need is four ingredients — almond butter, eggs, vanilla extract, and your sugar-free sweetener of choice. These nut butter cookies  go fast, so you may want to double up on the recipe.
#14 Gingerbread Cookies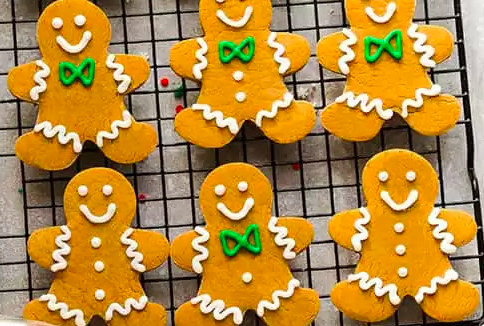 Gingerbread is a holiday staple. You can use this gingerbread cookie recipe to make cookies in all shapes in sizes, from gingerbread men to Christmas trees. You can even use it to make a mold for a gingerbread house.
#15 Snowball Cookies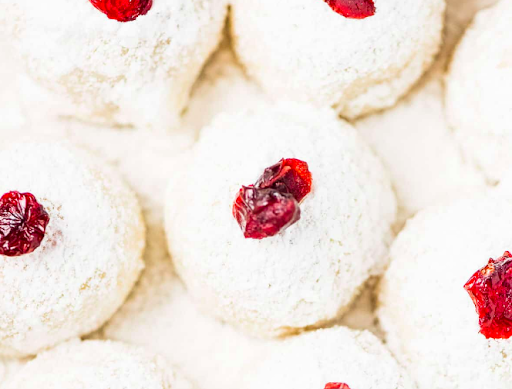 The weather outside might be frightful, but these snowball Christmas cookies are so delightful. Topped with a cranberry (one each), these dense little treats are packed with flavor and contain less than two carbs per cookie.
#16 Sugar Cookies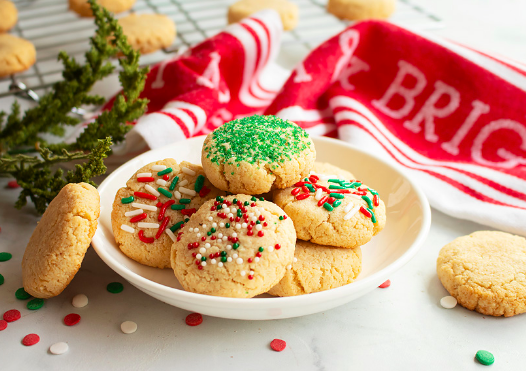 Decorating Christmas sugar cookies is right up there with making a gingerbread house when it comes to Christmas festivities. If you thought you had to give up this holiday tradition because you're following a keto diet — think again.
These cookies make the perfect case for all your favorite Christmas toppings, just make sure to use sugar-free frosting and sprinkles.
#17 Chocolate Chip Cookies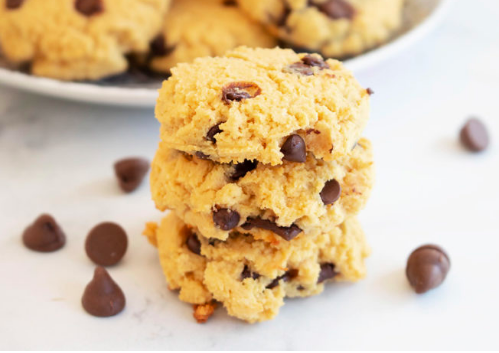 These chocolate chip cookies have a secret ingredient — whey protein. That's right; you can have your dessert and support muscle synthesis at the same time. And when you leave that tray of cookies out for Santa, he'll be grateful for the extra protein boost to keep him going on his long night. You can even make a batch of these chocolate chip protein cookies for a post-workout snack.
#18 Snickerdoodle Creme Cookies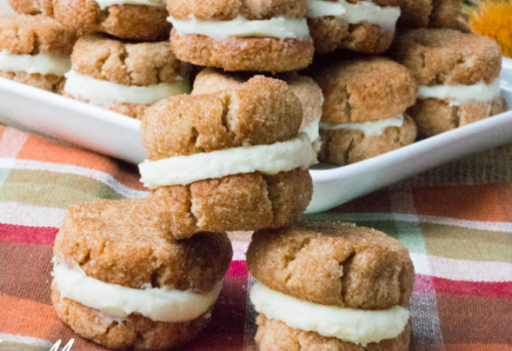 What's better than a snickerdoodle cookie? Two snickerdoodle cookies sandwiched with cream in the center. Each cookie sandwich contains only two net carbs, and 126 calories — you simply can't go wrong with these snickerdoodle creme cookies.
Festive Dessert Drinks
#19 Keto Hot Chocolate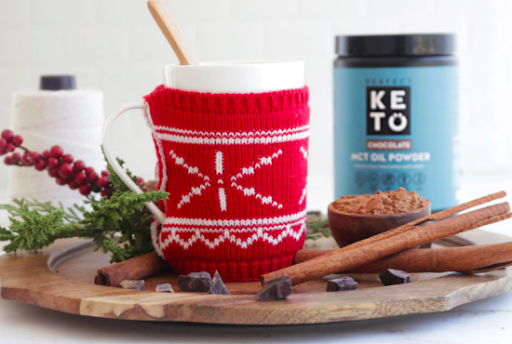 Cozy up by the fireplace or turn on your favorite Christmas movie with a warm cup of this rich and creamy keto hot chocolate. You can have it as is, or enjoy it with a tray of cookies or some keto whipped cream.
#20 Keto Eggnog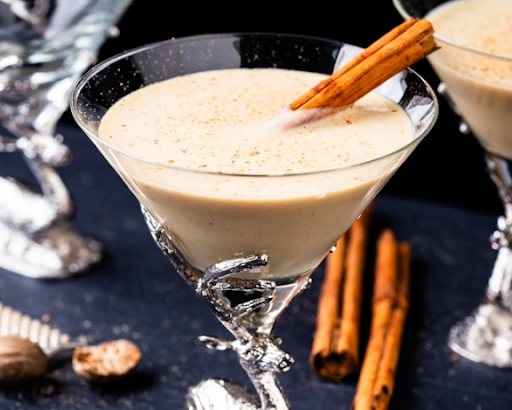 You can serve this classic homemade keto and paleo eggnog hot or cold, boozy or virgin, and spiced up or plain and simple. Add a cinnamon stick for decoration.
Recipe link:
Enjoy Christmas Dessert Without The Sugar Crash
Some people take the holidays as a time to "cheat" a bit on their diet. At the end of the day, if you want to dip out of keto for a day or two, it's not going to kill you.
However, if you're determined to stay the course and would rather avoid the process of becoming re-adapted to keto, then this list of keto-friendly desserts should keep you more than satisfied over the holidays.