on September 9, 2018
Fat bombs are one of the most satisfying and convenient snacks you can make if you're following a keto or low carb diet.
If you're looking for the best keto fat bomb recipes to satisfy your sweet tooth while staying in ketosis, you came to the right place. 
You'll find 35 amazing fat bomb recipes, from pecan pie fudge to macadamia chocolate, this list will cover all your needs.
Find what you need:
What Are Fat Bombs? 
Fat bombs are snacks made with high-fat ingredients such as coconut oil, almond butter, and cream cheese. They're tasty and satisfying treats that provide a dose of healthy fats and few carbs to promote satiety. They can be savory or sweet. 
They're a beloved snack in the keto and low carb communities because they have almost no carbs.
Here are 35 delicious fat bomb recipes that will satisfy all your sweet and savory cravings.
35 Delicious Keto Fat Bomb Recipes
Find the best keto fat bomb recipe for you:
If you are a fan of chocolate butter pecan pie, this fat bomb recipe was made just for you. It's packed with coconut butter, cacao butter and pecans for the ultimate rich and velvety pecan fat bomb.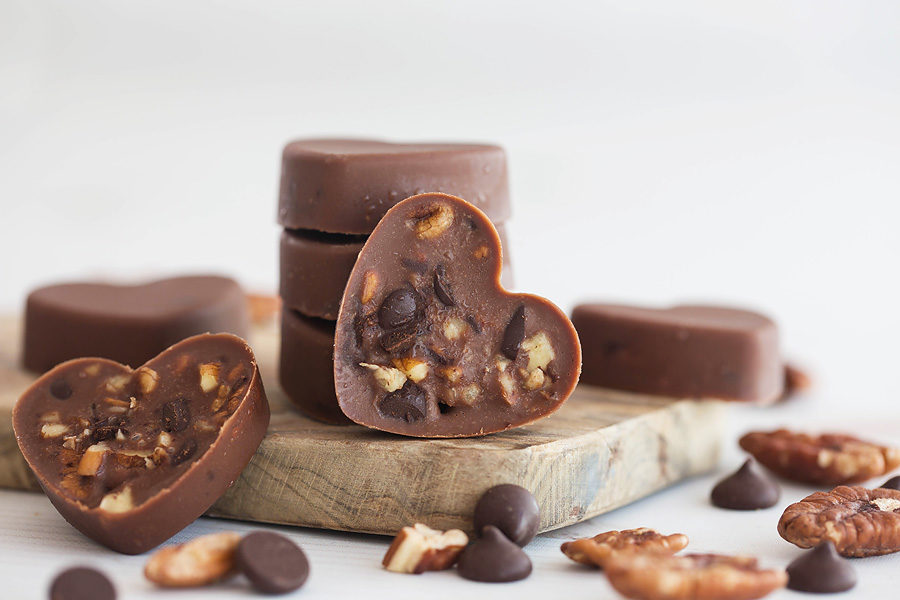 INGREDIENTS
1/2 cup coconut butter
1/2 cup cacao butter
2 pieces 100% cacao (or 1/4 cup sugar free chocolate chips)
2 tablespoons grass fed butter
2 tablespoons stevia, golden Lakanto, or keto friendly sweetener of choice
1 tablespoon cacao powder
1/2 cup chopped pecans
INSTRUCTIONS
Add pecans to a small pot and toast under low heat for 3-5 minutes, just until lightly golden brown and fragrant. Remove from heat, let cool, and roughly chop. Set aside.
Add remaining ingredients to pot and melt on low heat until smooth.
Stir in chopped pecans.
Adjust sweetener if needed.
Remove from heat and pour into silicone molds.
Place them in the freezer for 1-2 hours or until firm.
These Brain-Boosting Chocolate Coconut Fat Bombs are made with healthy ingredients such as coconut butter, coconut oil, Perfect Keto Nootropics and shredded coconut to help enhance your cognitive function and satisfy your sweet tooth.
Here's what you'll need:
INGREDIENTS
2 cups of Lily's Chocolate Chips
2 cups of coconut butter
2 tbsp coconut oil
1 scoop Perfect Keto Nootropics
1/2 cup shredded coconut
1 cup coconut whipping cream
1/2 cup Monk Fruit Sweetener

INSTRUCTIONS
Set out a muffin sheet — place paper muffin liners in a tray and set aside.
In a large bowl, add the coconut whipping cream and Monk Fruit Sweetener.
Mix with a hand mixer on high for 30 seconds.
Add in the melted coconut, melted coconut butter, and melted chocolate chips. Mix.
Add in Perfect Keto Nootropics and shredded coconut. Continue mixing.
When fully blended, pour mixture evenly into the muffin tray.
Place in the refrigerator to chill for an hour or more.
If you love nut butter and coffee, these fat bombs will be your happy place.
Aptly named, they'll give you a delicious and portable way to enjoy your a heavenly caffeinated treat.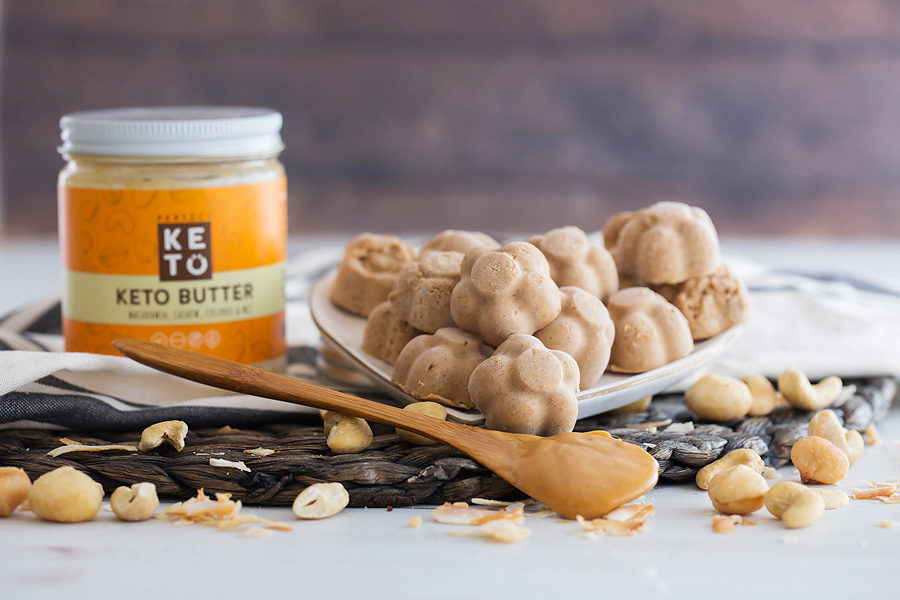 INGREDIENTS
1/2 cup Perfect Keto Butter
1/4 cup ghee (melted)
1/4 cup heavy cream
1 heaped tablespoon milk of choice
2 shots of espresso
1/4 cup Stevia, Lakanto, or keto friendly sweetener of choice
1 teaspoon vanilla extract
pinch salt
INSTRUCTIONS
Add all ingredients into a high speed blender or small food processor.
Mix on high until smooth and fluffy.
Adjust sweetener to taste.
Pour into desired molds.
Freeze for 30 minutes or until firm.
This layered fat bomb is made with silky macadamia butter and it's loaded with key nutrients, low in sugar, and sure to fit your keto goals. Click here for the full recipe.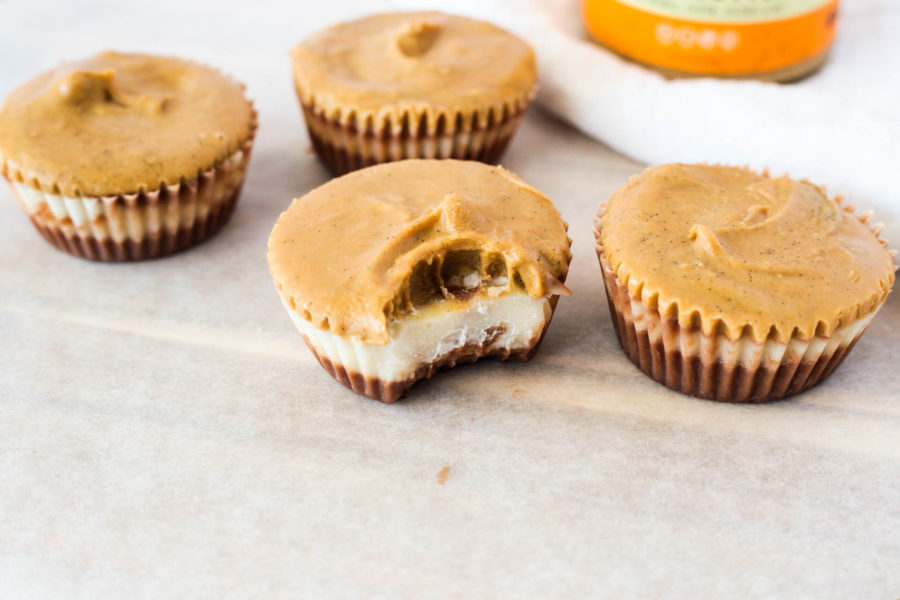 Starting with the easiest recipe first, these mocha fat bombs have double the rocket boosters in them: MCT oil plus exogenous ketones.
Thanks to these satisfying ingredients and their delicious flavors, you may be able to finally break free of your coffee shop addiction and you'll have a nice boost in energy, fats and ketones while doing so. Click here for full recipe.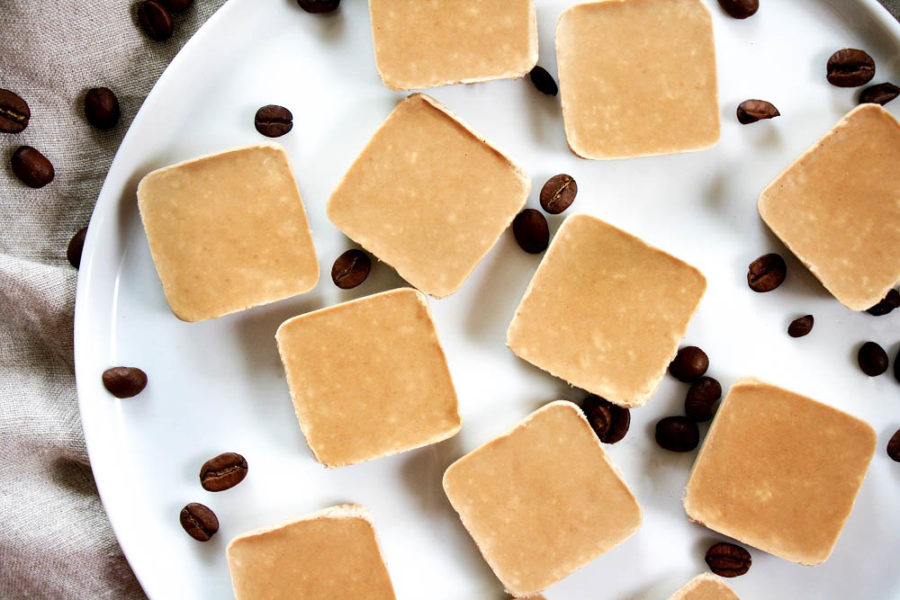 These Lemon Coconut Bites are packed with a tasty lemon and coconut flavor that will leave you feeling energized and ready to take on the day. Click here for full recipe.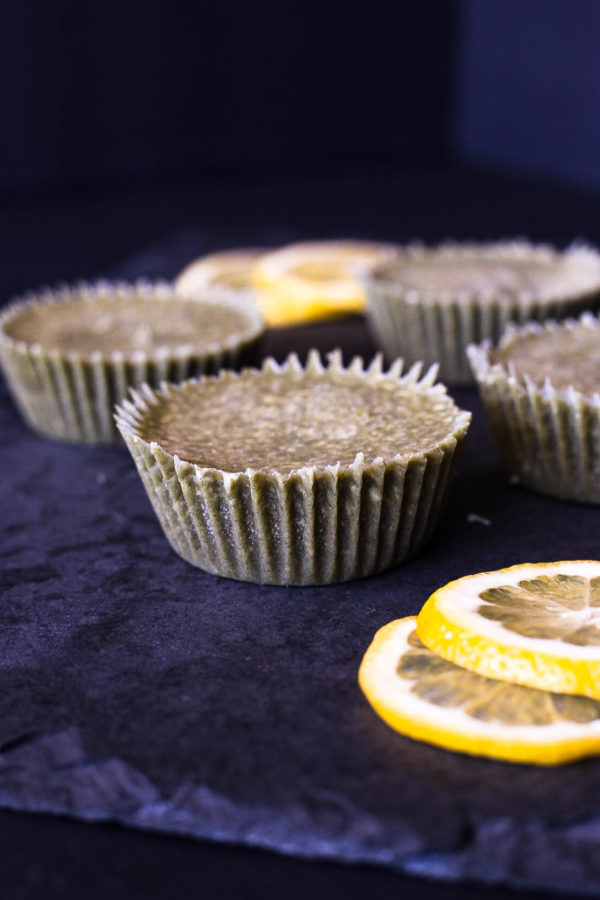 Not only are these Lemon Microgreen Fat Bombs delicious, they're also full of key nutrients and healthy fats, such as coconut oil and chia seeds. Click here for the full recipe.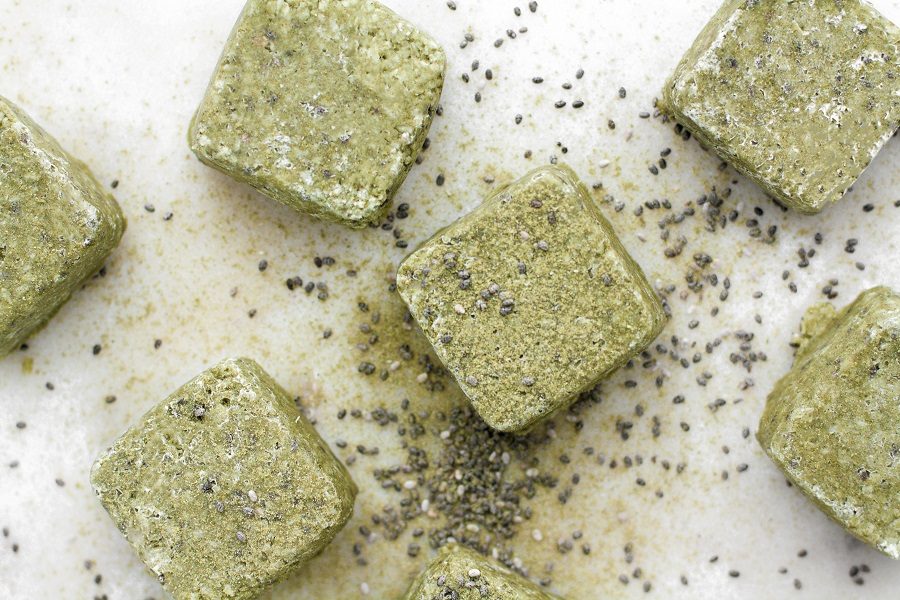 This fat bomb is loaded with pureed pumpkin, a nutrient-dense veggie rich in vitamins and minerals. Plus, each bomb only has less than one gram of net carbs! Click here for full recipe.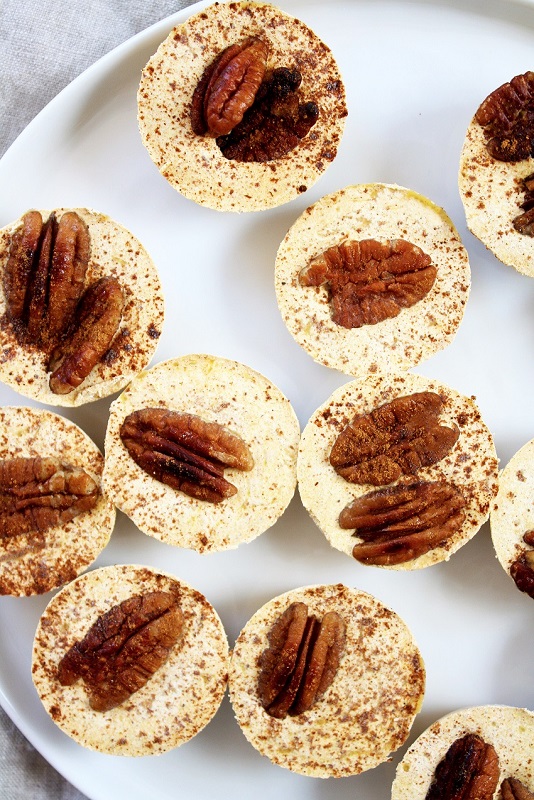 This Almond Joy keto fat bomb helps you beat the cravings while still staying on track with keto. It's a must-make on holidays. Click here for full recipe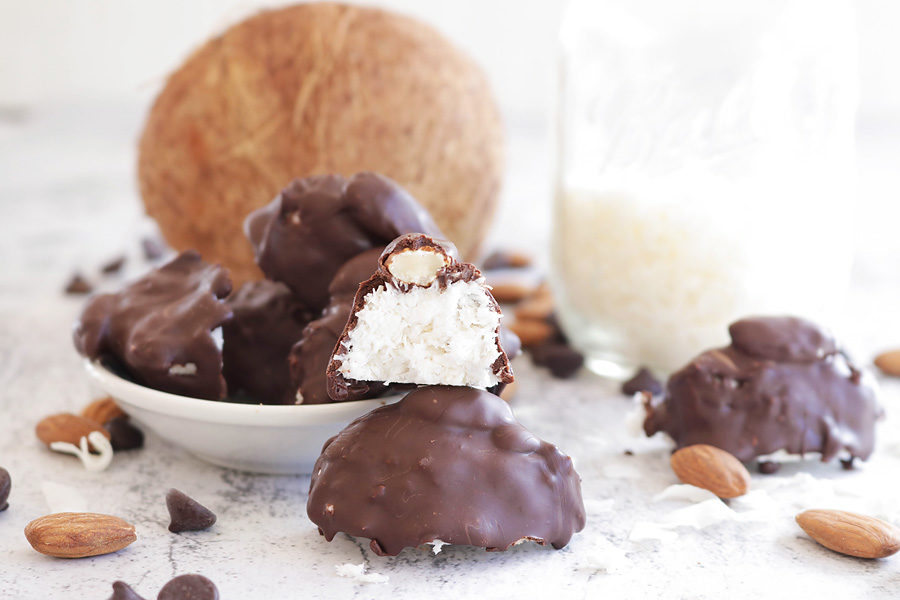 If you'd rather pair your macadamia nuts with delicious chocolate, look no further than this match made in heaven. Click here for full recipe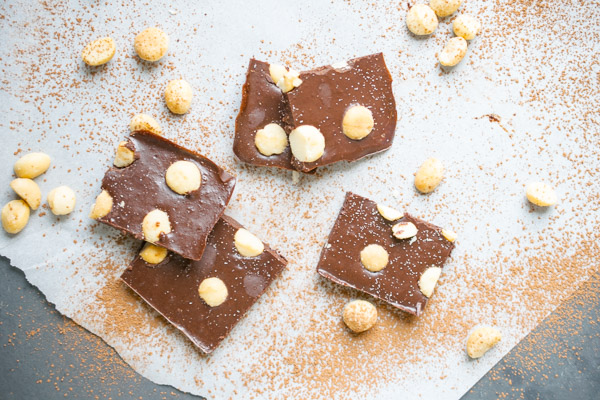 If you're looking for energy but you don't want coffee, try these keto matcha fat bombs. Packed with MCTs and raw cocoa butter, they will satisfy and energize you. 
Matcha contains a cancer-fighting antioxidant known as epigallocatechin gallate (EGCG), which is widely recognized as one of the most powerful catechins (i.e., antioxidants). This makes these fat bombs an energizing, nutrient-filled powerhouse in every single bite. Click here for full recipe.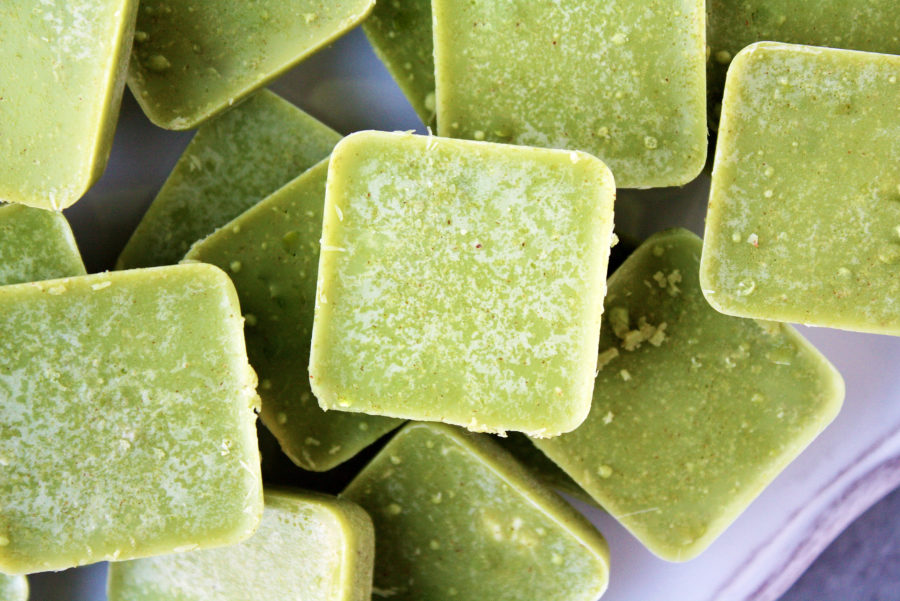 These colorful keto fat bombs are packed with incredible anti-inflammatory ingredients like turmeric. Turmeric is a root that combats inflammation and supercharges your brain and immunity. It's also a great source of curcuminoids, which are powerful antioxidants that can help you fight off illness and disease[*]. Click here for full recipe.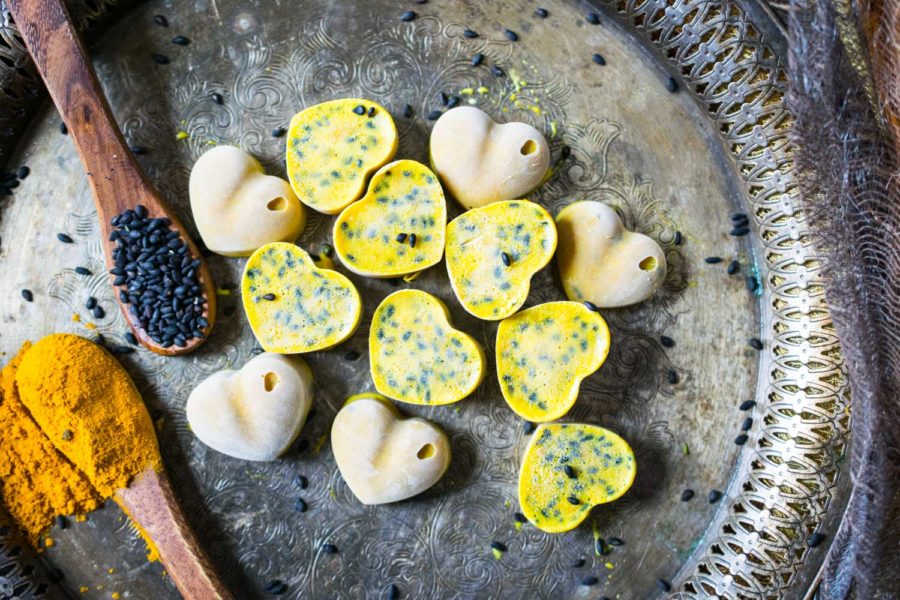 These chocolate sea salt fat bombs are mouth-watering and help you stay in ketosis because they contain exogenous ketones. Click here for full recipe.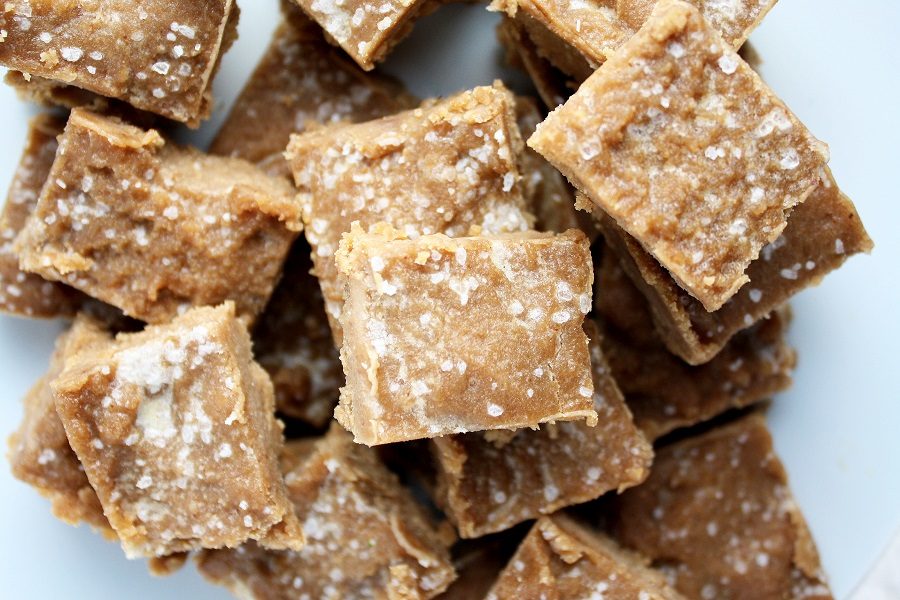 These peaches and cream fat bombs are turned up a notch with a hit of exogenous ketones. They're a good way to satisfy your fruit cravings without coming out of ketosis. Click here for full recipe.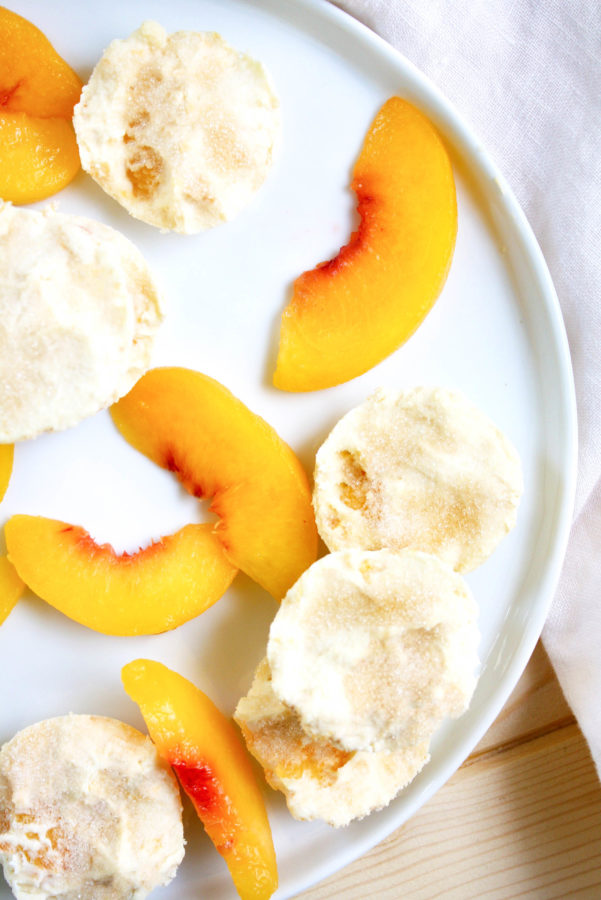 With these Coconut Key Lime Fat Bombs, you can enjoy all of the flavors of a classic key lime pie, minus the carbs. What you'll need includes lime zest, coconut butter, collagen, and coconut flour. Click here for full recipe.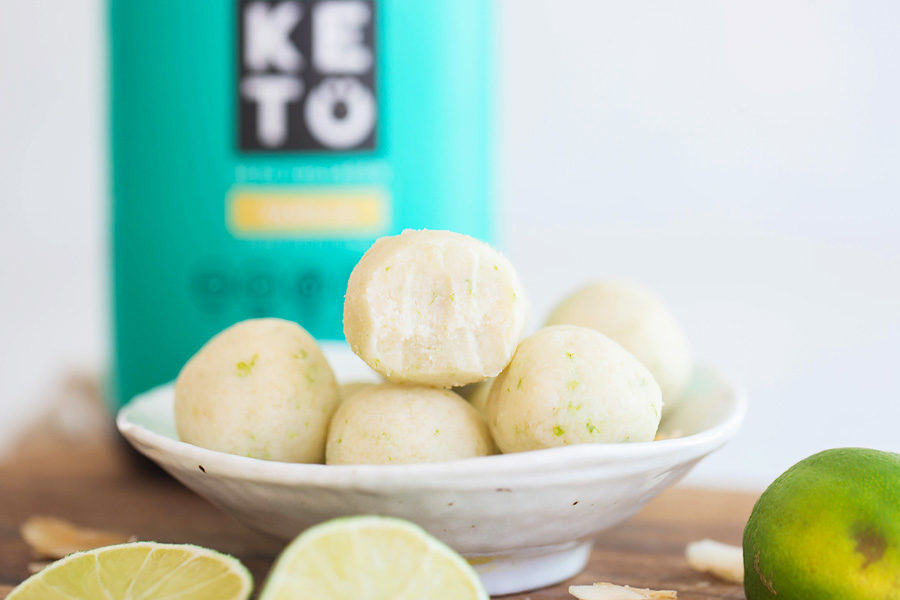 These white chocolate fat bombs are the perfect combination of almond butter and cacao butter.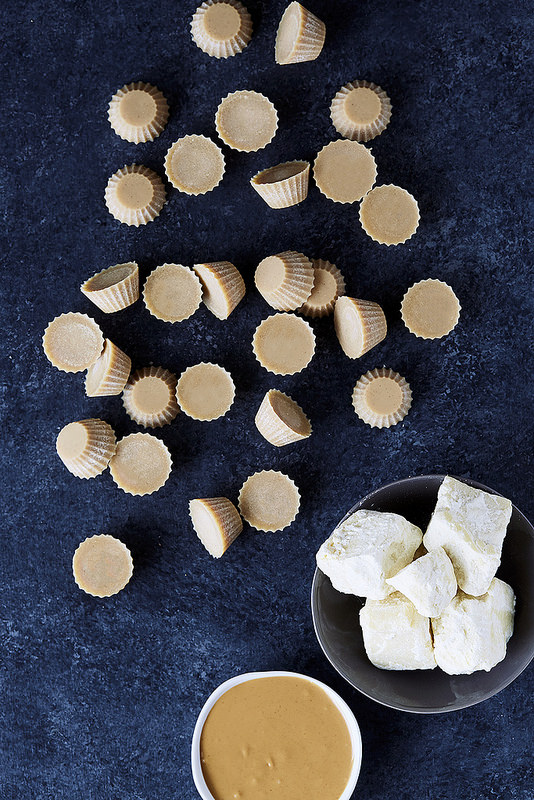 #17: Dark Chocolate Fat Bombs
Don't want to mix your chocolate with fruit or nuts? Now you don't have to thanks to this recipe by Caitlin from Grass Fed Girl.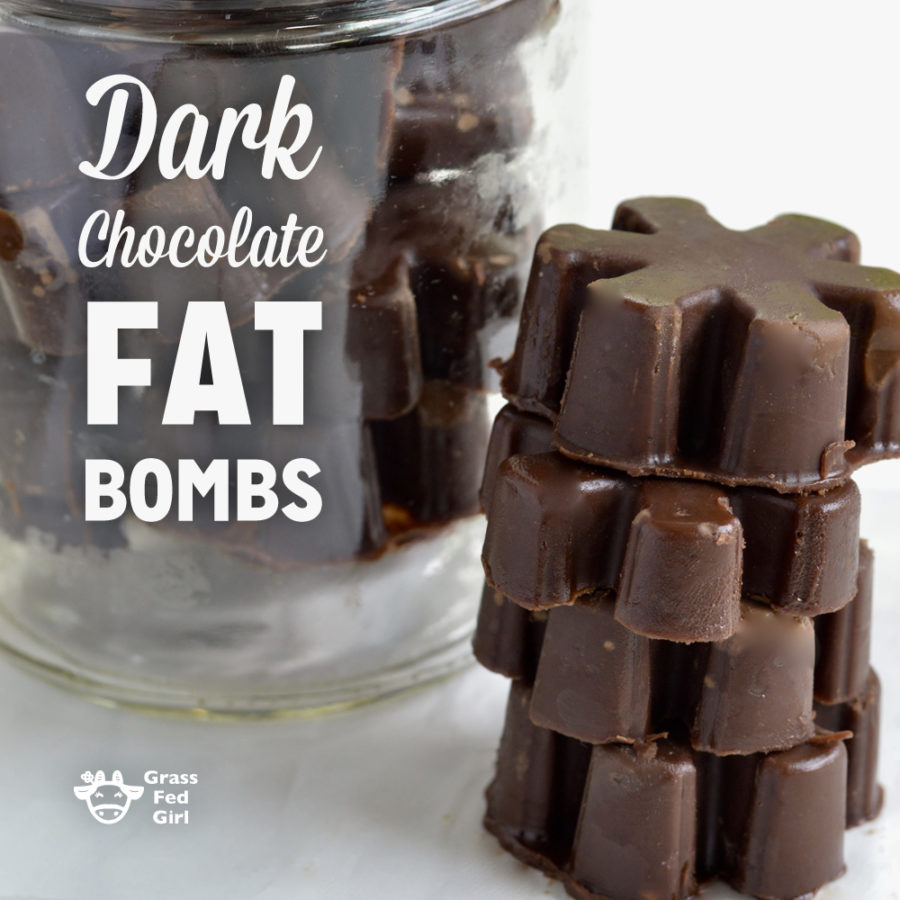 #18: Almond Butter Fat Bombs
These almond butter fat bombs only take four ingredients to make.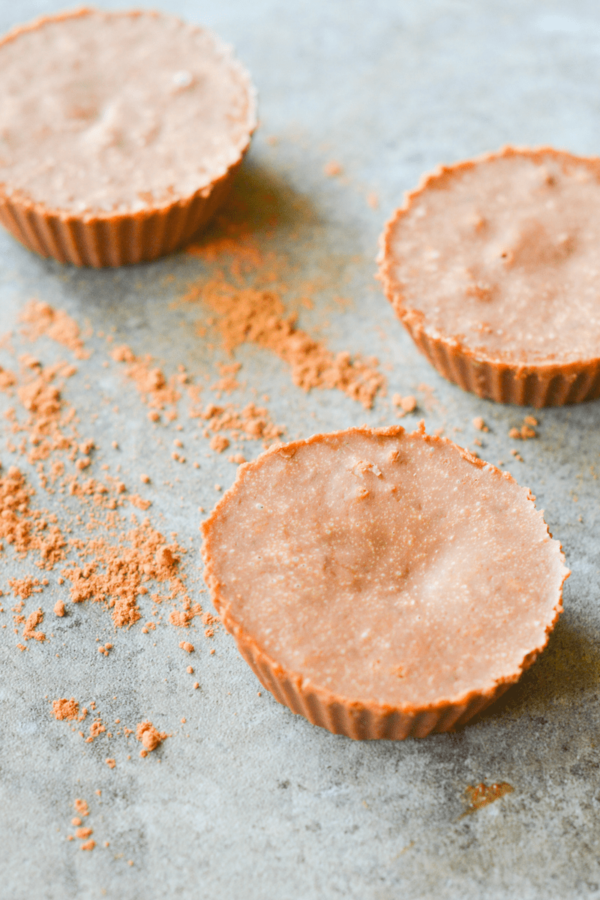 #19: Pecan Fudge Fat Bomb
Normal pecan pie may be off limits on keto, but these pecan fudge fat bombs are the perfect treat.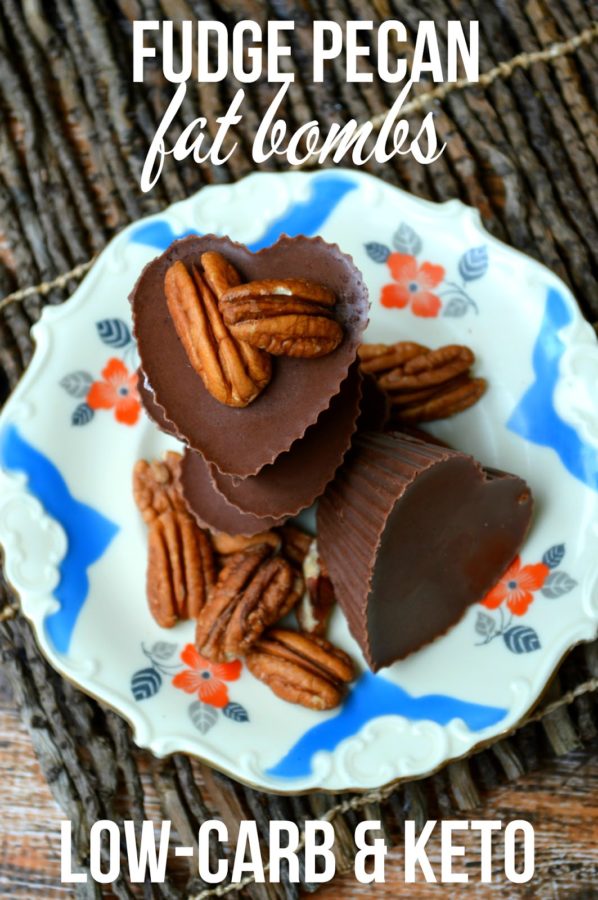 #20: Fudgy Macadamia Chocolate Fat Bombs
If you're craving a fudgy brownie but don't want to ruin your chances of reaching and maintaining ketosis, make a batch of these macadamia chocolate fat bombs and you won't miss anything.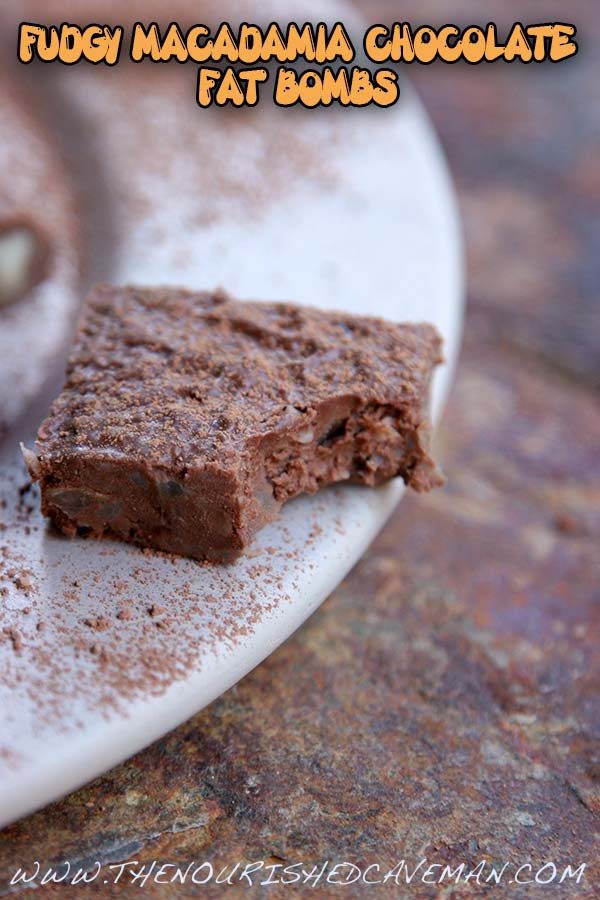 #21: Pistachio Almond Fudge
These pistachio almond fat bombs, made with ingredients like chai spice and roasted almond butter, are completely different from traditional fudge — in a good way.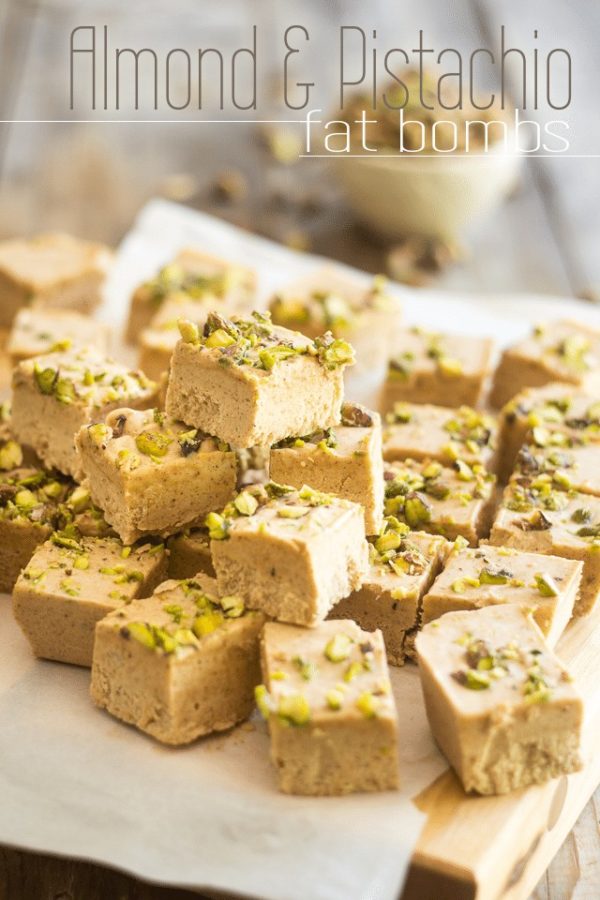 #22: N'Oatmeal Fudge Bars
Leanne Vogel outsmarts carbs by using hemp hearts instead of oats to create this N'Oatmeal fudge bar that's part fat bomb and part tiny slice of heaven.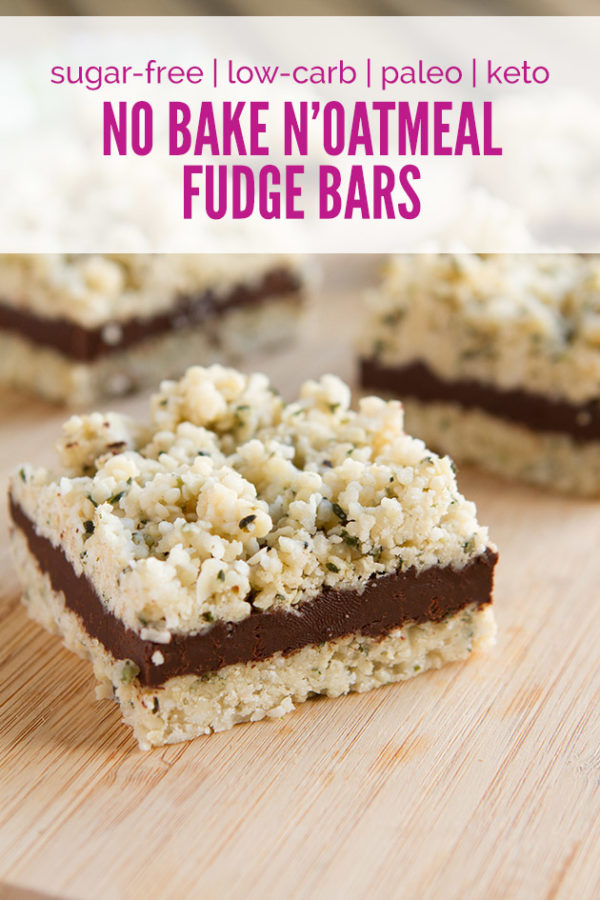 #23: Mocha Latte Fat Bombs
Was your go-to Starbucks drink a Mocha Latte before keto? Instead of sipping on sugar and fake chemical ingredients, you can eat tasty healthy fats with the same mocha flavor in these fluffy latte fat bombs.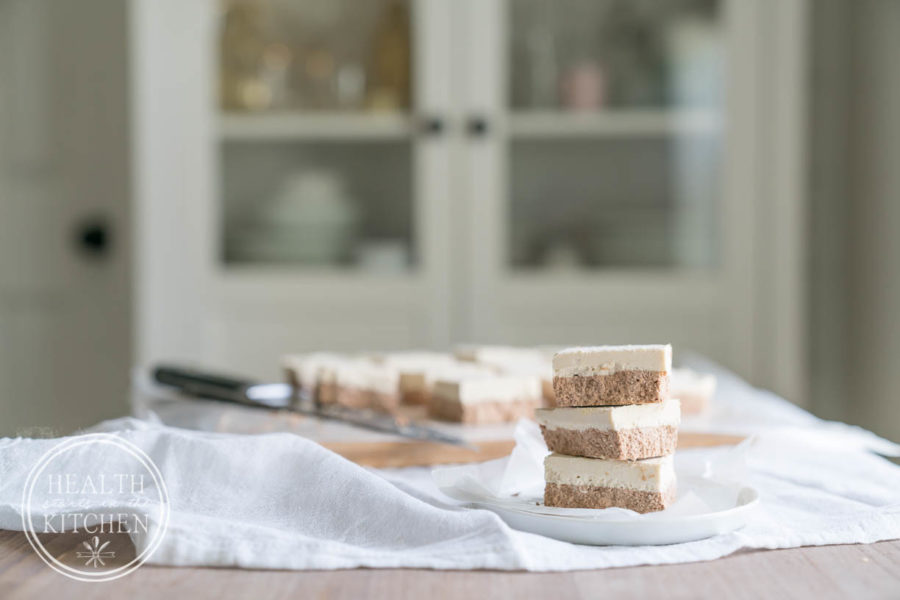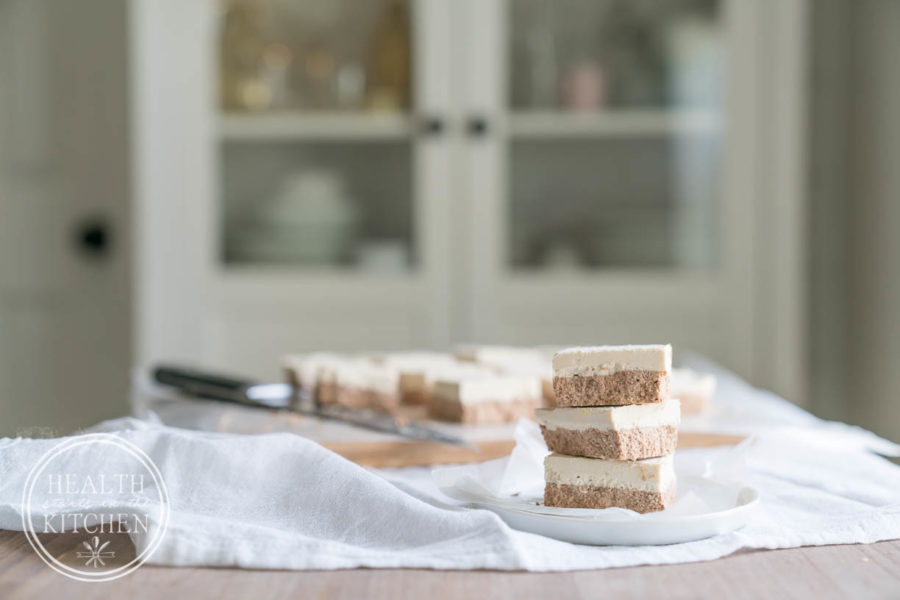 #24: Peppermint Mocha Fat Bombs
Peppermint mocha lattes are another staple many people crave during the holidays. Fortunately, there's a better version in these peppermint mocha fat bombs.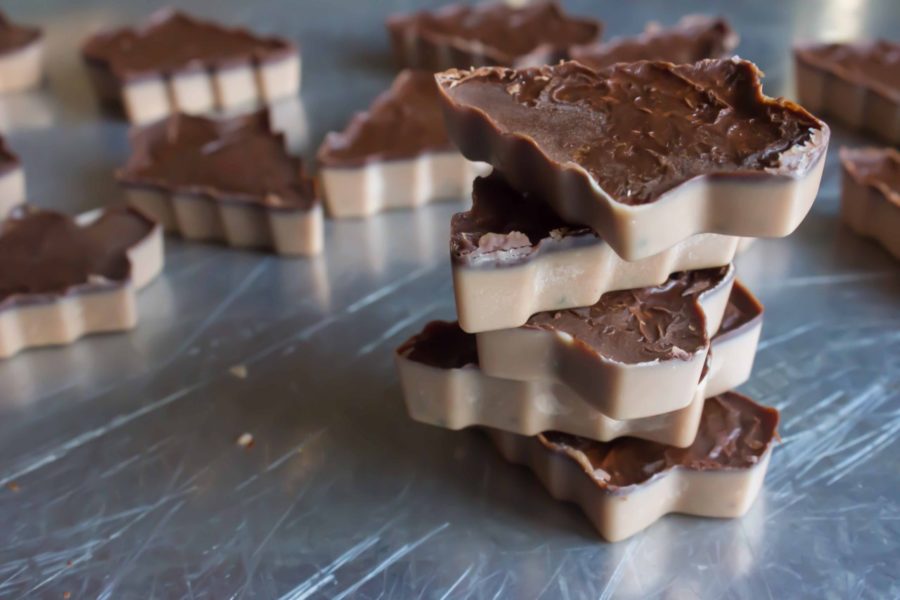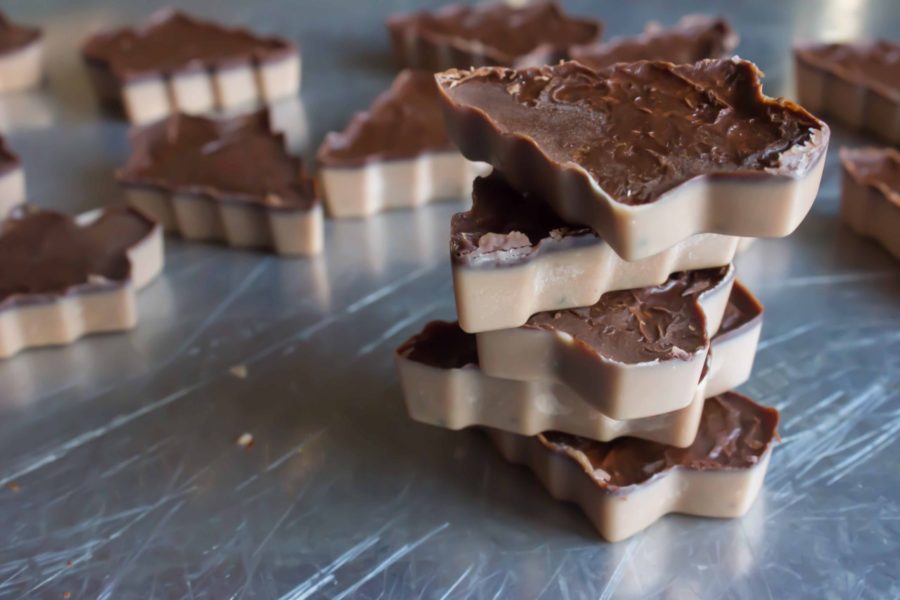 #25: Coconut and Cinnamon Fat Bombs
These coconut and cinnamon fat bombs from Grass Fed Girl look like little homemade doughnut bites but they're free of all the carbs and sugar.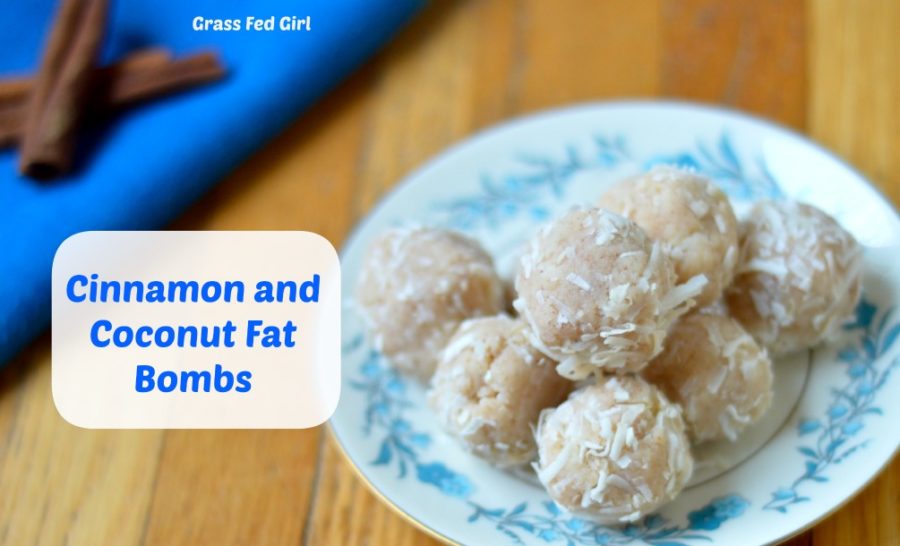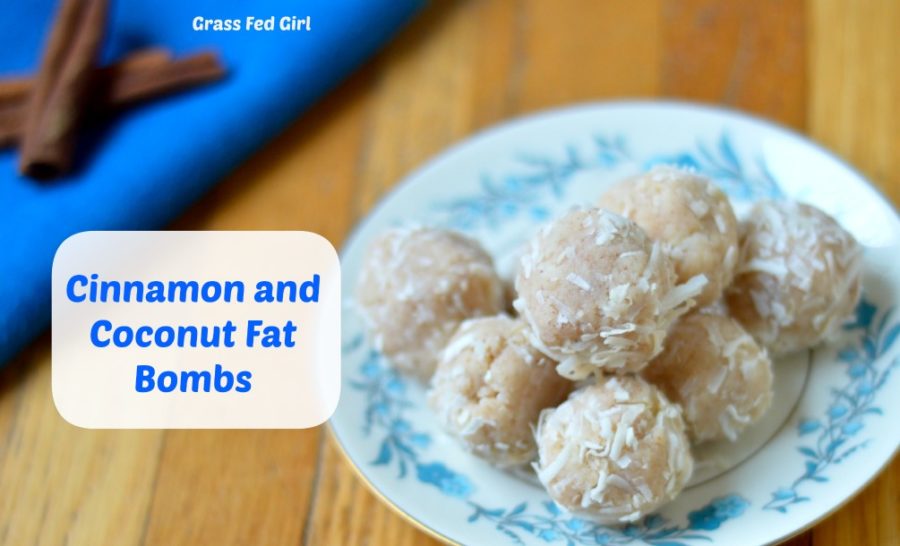 #26: Chocolate Coconut Fat Bombs
If you take the cinnamon out of the previous recipe and replace it with chocolate, you get these chocolate coconut fat bombs, also from GFG.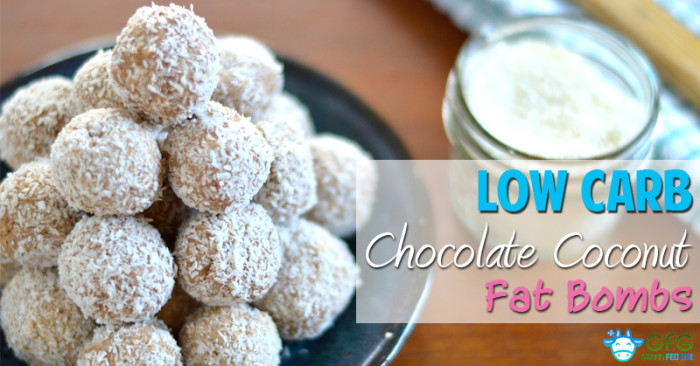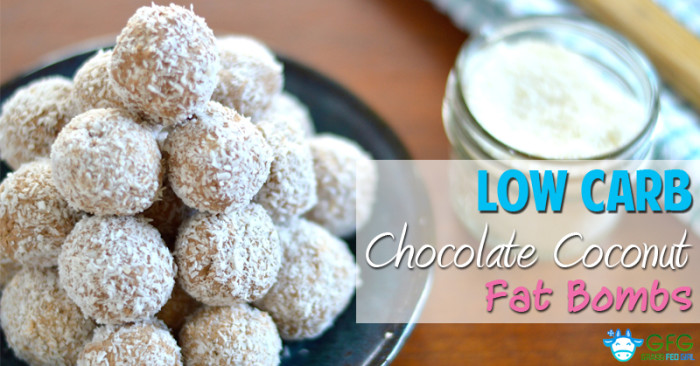 #27: Blackberry Coconut Fat Bomb
These fat bombs from Low Carb Yum pair blackberry with coconut for a unique flavor.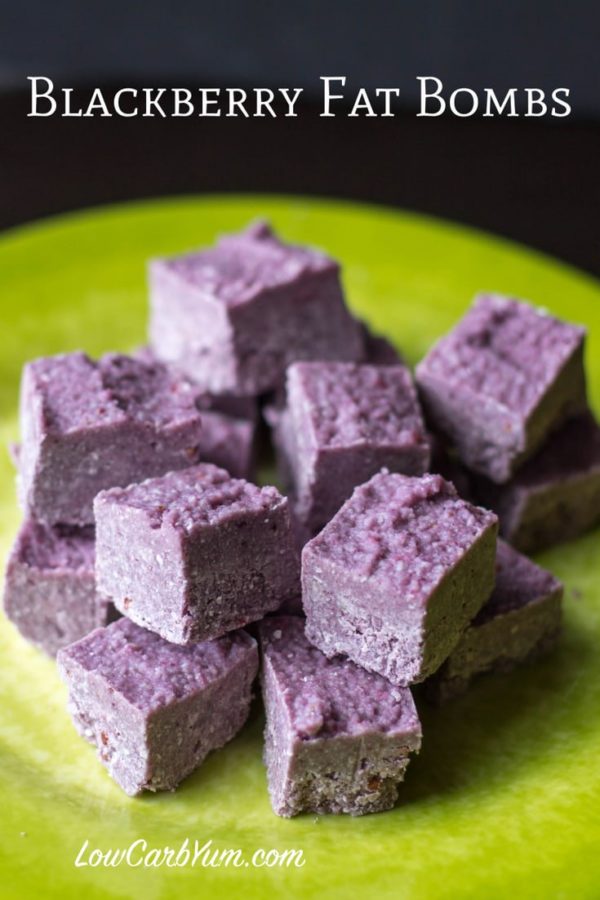 #28: Coconut Cacao Fat Bombs
If you think Almond Joys need a heavier coconut-to-chocolate ratio, these fat bombs are for you.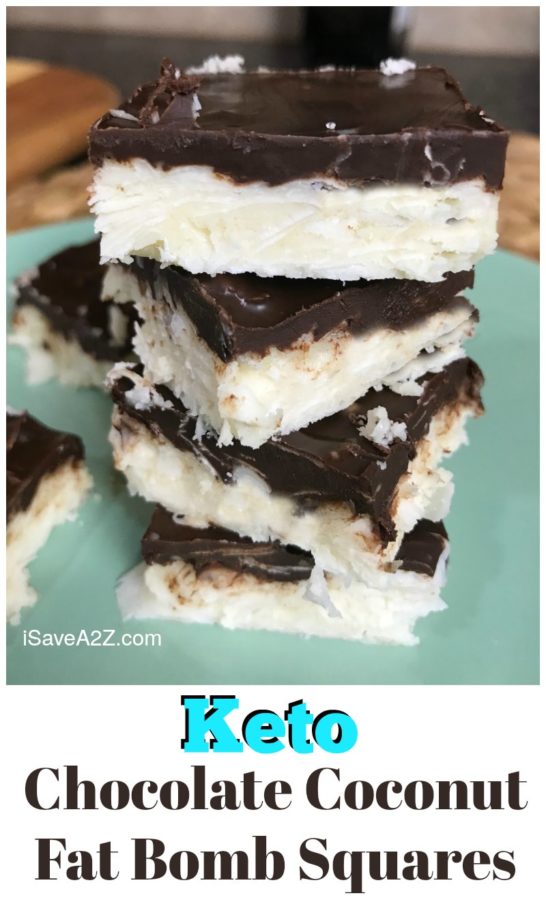 #29: Lemon Macadamia Fat Bombs
These lemon macadamia fat bombs have a burst of fresh lemon and chunky macadamia nuts.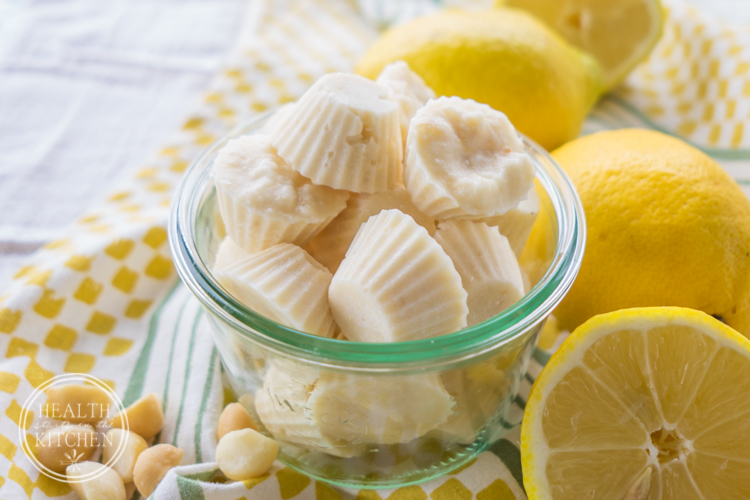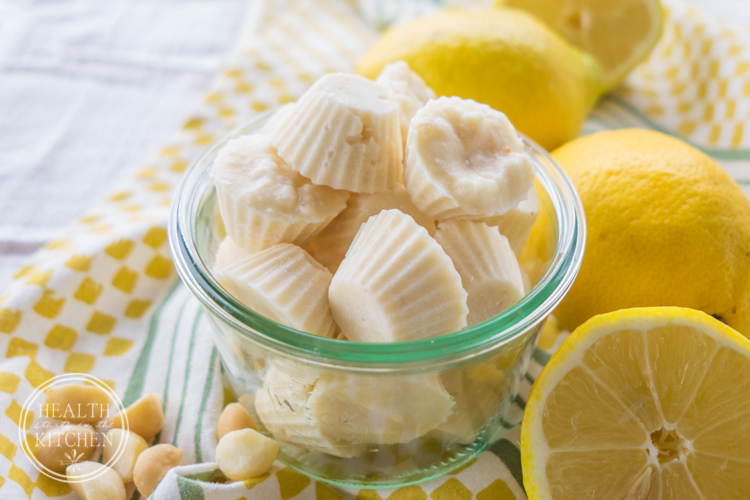 #30: Frozen Strawberry Fat Bombs
These frozen strawberry fat bombs are the berry treat you were looking for.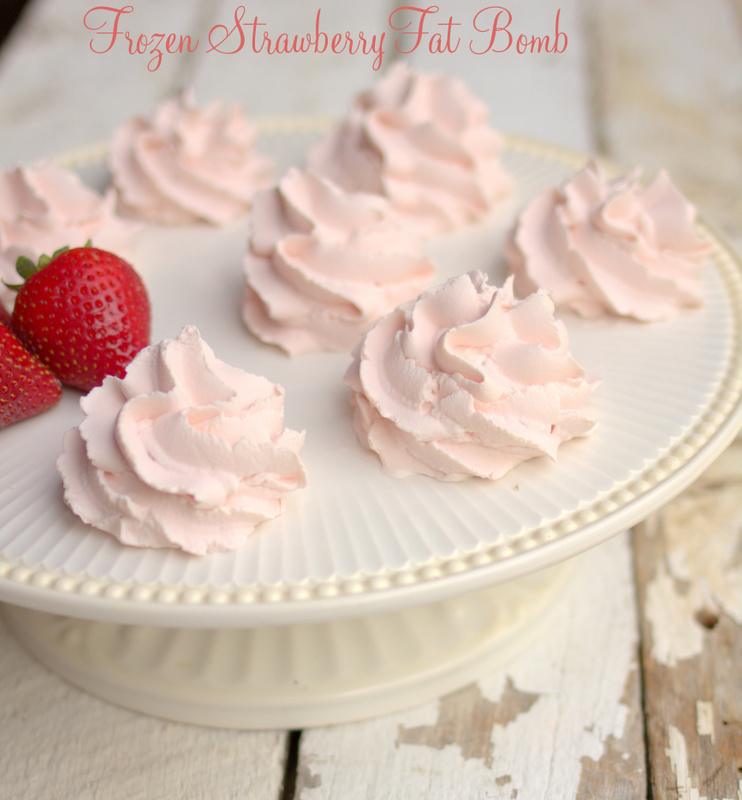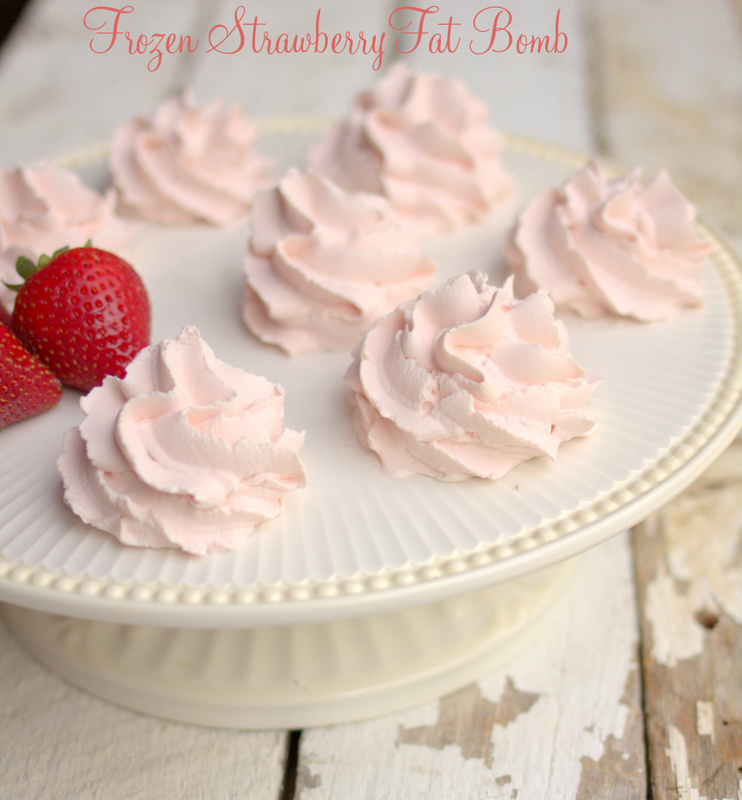 #31: Salted Almond Bourbon Fat Bomb
The amount of booze in this salted almond bourbon fat bomb recipe is fairly negligible (read: you won't be drunk or even close to it). So they're great for a fun adult treat.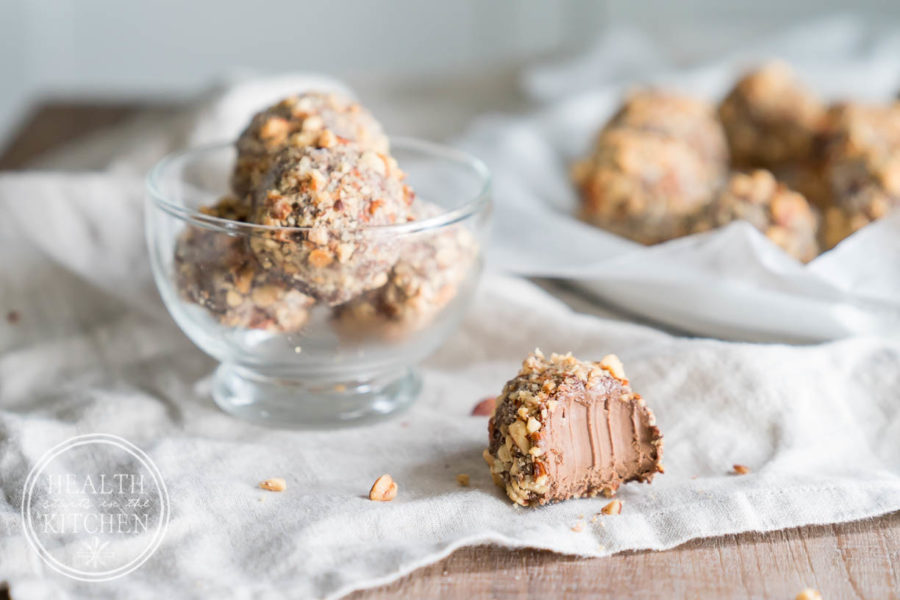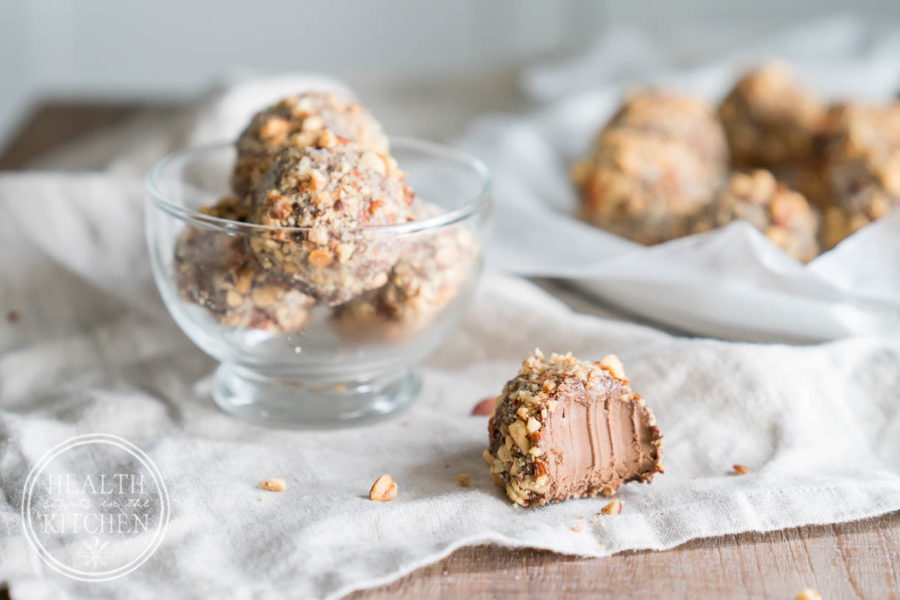 #32: Bacon and Eggs Fat Bombs
Similar to egg cups (i.e., scrambled eggs baked in a muffin tin), these bacon and egg fat bombs are a quick grab-and-go option for busy people.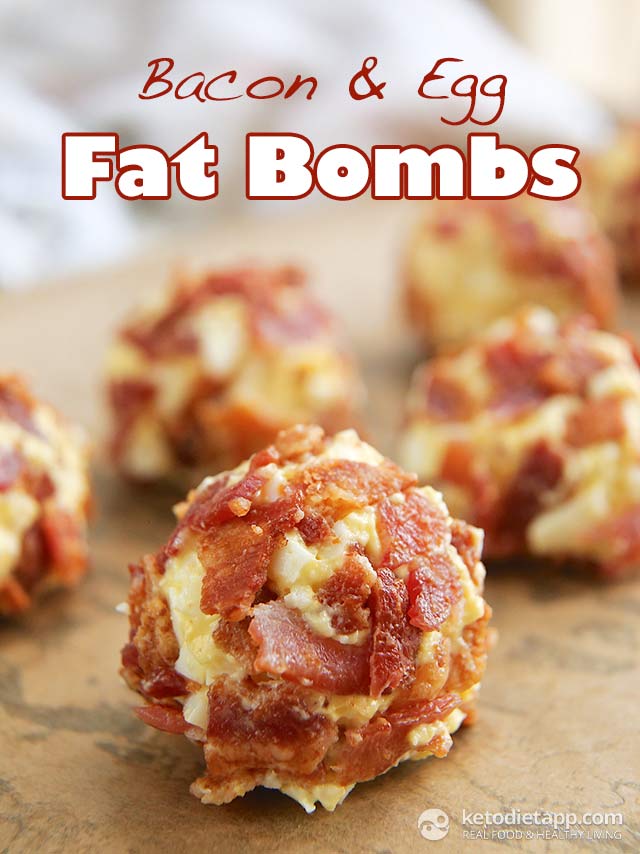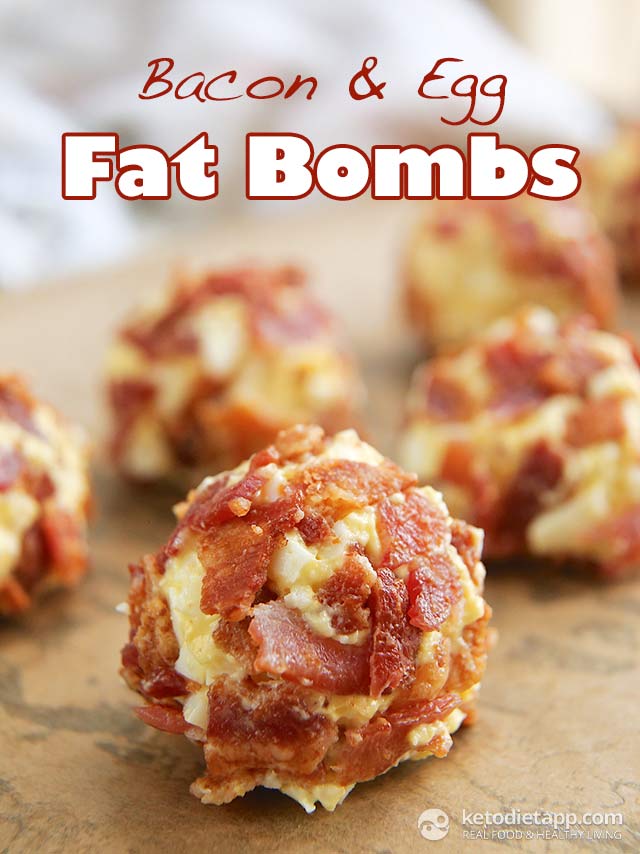 #33: Salmon Fat Bombs
These salmon fat bombs are delicious on lettuce or low carb crackers like these flaxseed ones.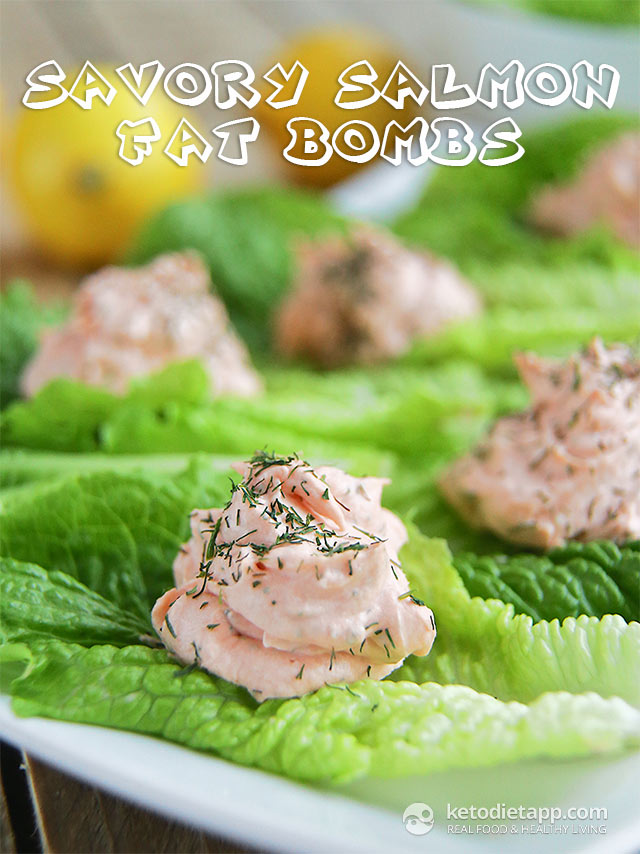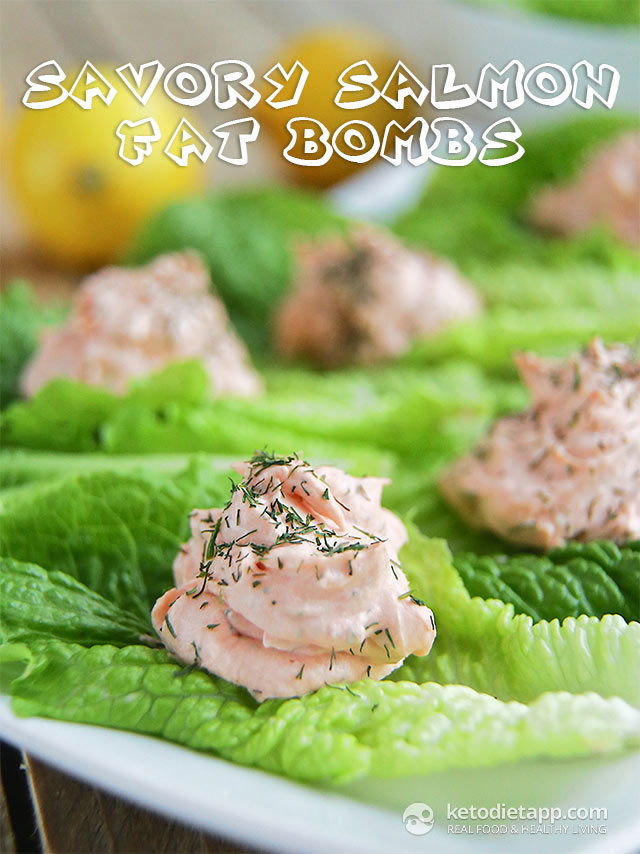 #34: Mediterranean Fat Bombs
You can enjoy these Mediterranean-style fat bombs in the same way as the salmon fat bombs above. With sun-dried tomatoes and kalamata olives, you'll feel transported to a serene Mediterranean dining experience in just one bite.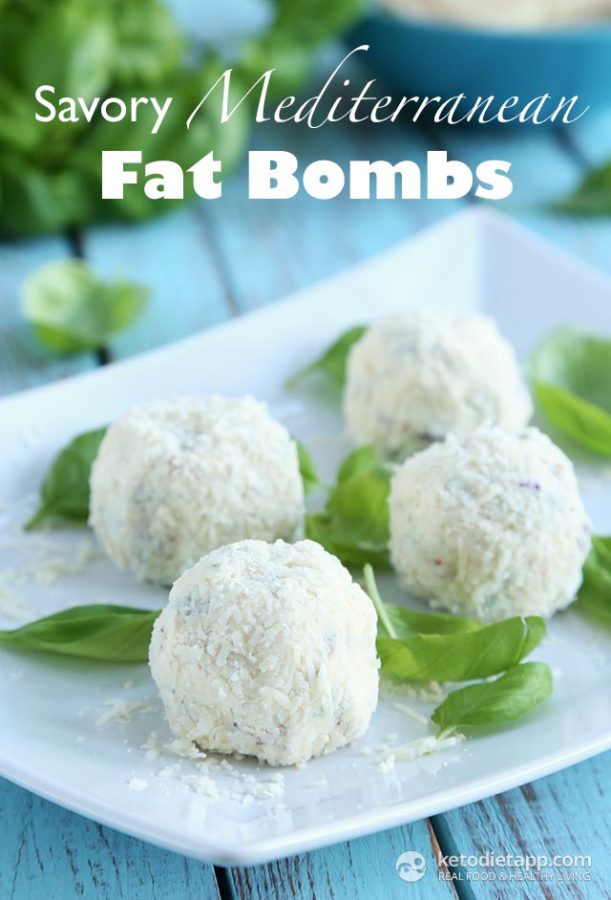 #35: Cheesy Jalapeno Popper Fat Bombs
Another fat bomb that doubles as an appetizer or afternoon snack: keto-friendly jalapeno poppers.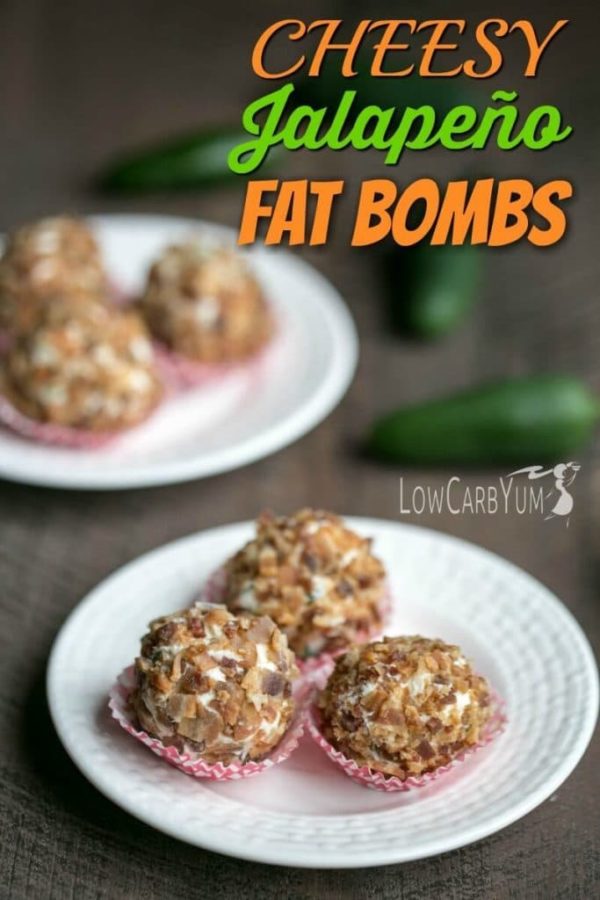 3 Health Benefits of Fat Bombs
What are the benefits of eating a fat bomb?
#1: Fat Bombs Boost Your Energy
Thanks to their macro makeup, fat bombs digest slower than other snacks like granola bars or homemade energy balls with carb-heavy foods like oats, dates and honey.
Those don't actually give you an energy boost; they give you an insulin spike and subsequent crash. And that leaves you wanting more sweet treats.
Fat bombs are not like this.
Since they're mostly fat, keto fat bombs provide steady energy and help keep your blood sugar levels stable.
#2: Fat Bombs Can Help You Stick To Keto
Thanks to their macros, fat bombs are excellent for anyone following a low carb or keto diet and those craving higher energy levels without increasing their caffeine intake.
They're also perfect if you're struggling to stay under your carbs, which can be a monumental hurdle in the beginning of your keto lifestyle.
Since fat bombs are roughly 85–90% pure fat, you can snack on them when you're hungry or slightly less energized without worrying about your carbs.
This extra dose of fat will help you reach or stay in ketosis. 
#3: Fat Bombs Support Your Overall Health
Adding more healthy fats to your diet in the form of keto fat bombs helps improve your cholesterol ratio so you have more good (HDL) than bad (LDL) cholesterol[*][*].
They also help you absorb fat soluble vitamins A, D, E and K.[*]
There's enough research to support the numerous benefits of fat for your brain and body too.
So now that you have a better idea of why fat bombs are awesome, you're ready to learn how to make them yourself.
3 Fat Bomb Beginner Basics
All fat bomb recipes have three basic components:
Base of healthy fat(s)

Low carb or sugar-free flavors and additions for taste

Nutritional rocket boosters to make them even more powerful
#1: Pick Your Base
The best healthy fat bomb base options include:
Coconut oil, coconut milk and coconut cream (solid part of a refrigerated can of coconut milk)
Ghee (since this is mostly lactose and casein free, especially if you get cultured ghee, it doesn't present the same problems as other dairy products)

Avocado oil
Once you have your base, you're ready to add some flavor.
#2: Pick Your Flavor
This is where fat bomb recipes get fun.
So let your creative hair down and think about what you enjoy most when it comes to flavor profiles — both salty and sweet.
Fat bombs can be used to combat non-keto-food cravings with keto-friendly alternatives.
Miss chocolate candy bars, pumpkin pie or cookie dough?
You can recreate these flavors in fat bombs using keto-approved ingredients such as:
Dark chocolate

Stevia-sweetened chocolate chips

Sugar-free extracts of vanilla, peppermint, orange, etc.

Pumpkin pie spice

Cinnamon
The same is also true if you want a savory fat bomb.
Add special ingredients like pancetta, fancy cheese or salmon to create decadent, fatty pick-me-ups.
The world of keto fat bomb flavors is as big as your own imagination.
With your base and flavor mapped out, it's time to pump up your fat bombs with texture and extra nutrition.
#3: Pick Your Extra Add-Ins
Adding energy powerhouses like MCT oil and protein powder to your keto fat bombs will help you fly through your day at warp speed.
You can also add healthy bits of texture to your fat bombs by throwing in any of these ingredients:
Almonds

Macadamia nuts

Pecans

Walnuts

Cacao nibs

Chia seeds

Pumpkin seeds

Black sesame seeds

Shredded coconut
You'll find MCT oil and keto-approved protein here and here respectively.
One word of caution before moving on: make sure to measure your serving of nuts per fat bomb to make sure you don't go over your carb count as they can add up quickly.
When you put all three of these components together, you get glorious keto fat bombs.
Full-disclosure: what you're about to read next may cause uncontrollable drooling.
Snack On Fat Bombs, In Moderation
Just because you have keto-safe fat bombs available doesn't mean you should fill your day with five of them.
Depending on your macros, one or two is all you may need to ward off cravings. Anything more and you could sabotage your daily calorie goals, cause a stall in weight loss or (gasp!) gain weight.
Practice moderation; it's far too easy to go overboard with fat bombs.
So with that PSA out of the way, which keto fat bomb recipe are you trying first?