on August 26, 2018
What's the hardest meal to plan when you're on a ketogenic diet?
If you said lunch, we would agree.
Skipping breakfast in favor of a keto bulletproof coffee is common, and you have way more time to cook and eat a scrumptious low carb dinner, but lunch?
Who has time for that during their busy work day?
If lunch means heading to one of the best keto fast food places, you're probably bored of eating the same things every week.
So it's time you learn the secrets to effortless keto meal prep and get your lunch game on point. Today we'll be sharing 20 super easy keto lunch recipes to help you reach your #goals.
Jump to the section your tummy's calling for, like:
Let's start with the most important meal of the day: brunch, or the official crossover of breakfast foods into lunch territory.
Keto Brunch: When You're Craving Breakfast But It's Lunch
A majority of keto-ers skip breakfast in favor of bulletproof coffee — and most aren't even hungry until the lunch bell rings (probably because they're intermittent fasting).
But that doesn't mean you can't enjoy breakfast at lunch or dinner.
And lucky for you, eggs, bacon, sausage, cheese and other breakfast staples are welcome on a ketogenic diet.
These savory keto recipes fit smashingly in that sweet brunch spot: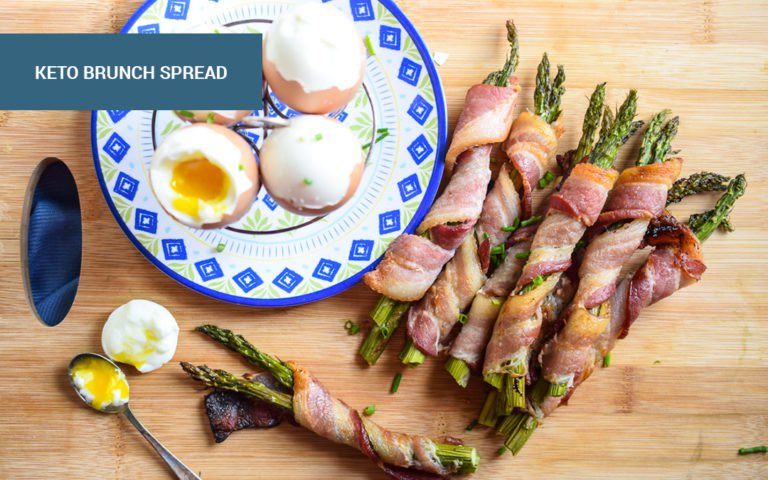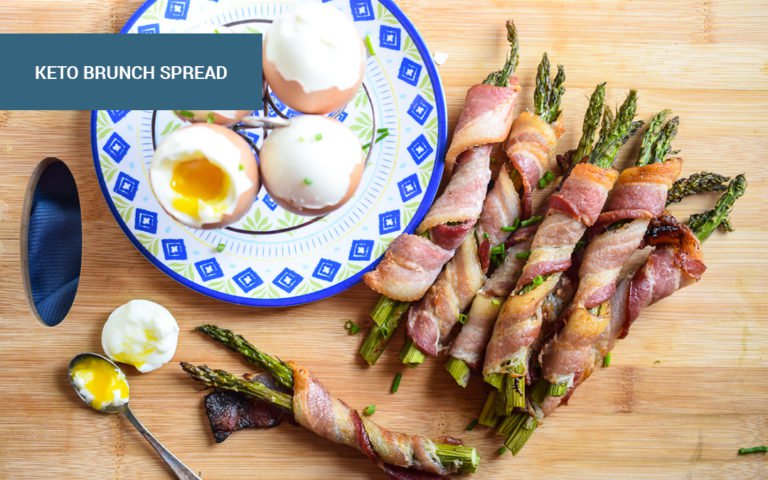 This easy-yet-show off-worthy spread includes asparagus, bacon and eggs for a winning combo of fat, protein and fiber sure to start your day off right.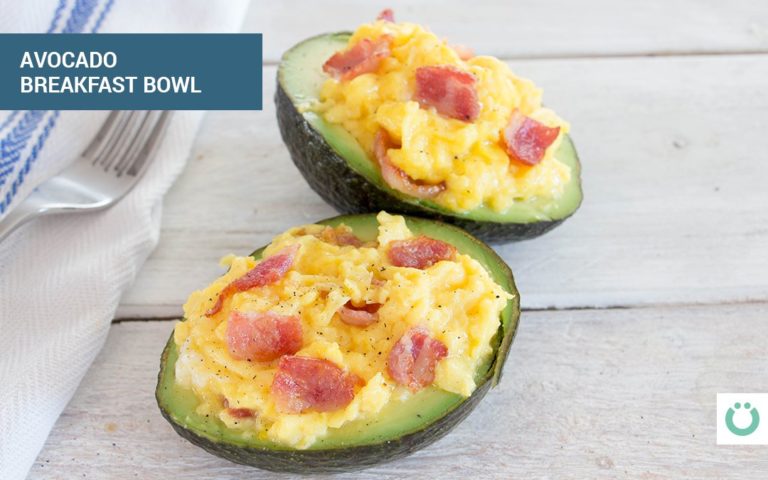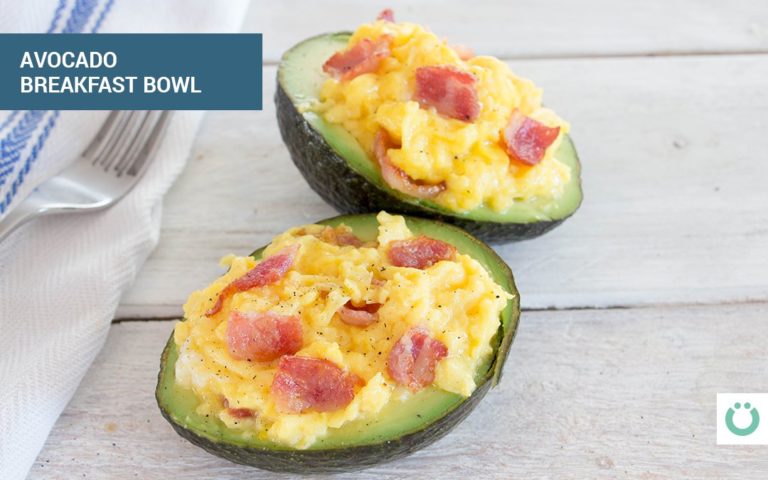 Instead of a carby bagel, use a rich, fatty, fiber-full avocado as a "vehicle" for your scrambled eggs and bacon. Plus, it takes less than 15 minutes to make. And you can sub out the bacon for your fave protein like prosciutto, ham, or sausage.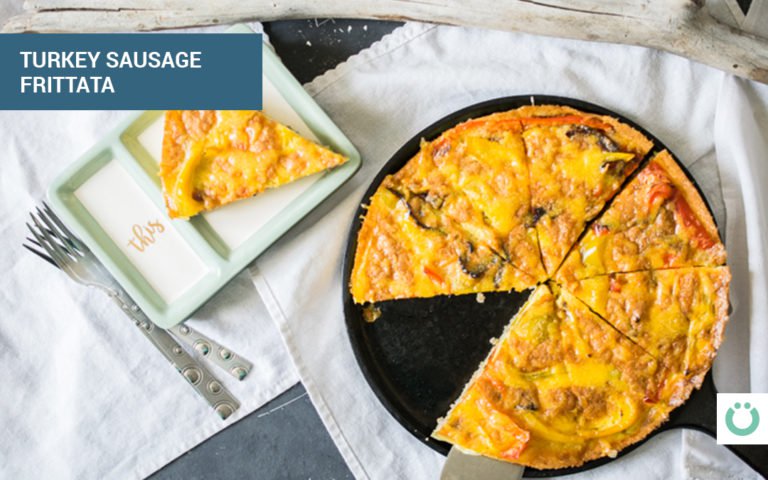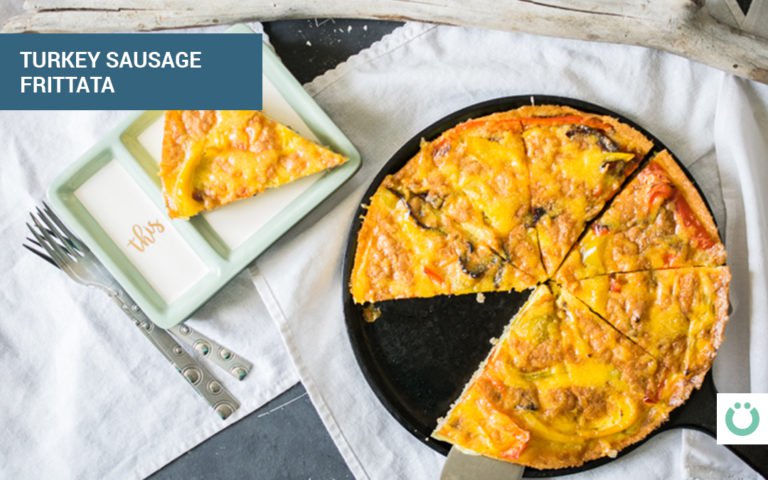 Think of frittata like a fluffy Italian omelette since it uses beaten eggs, meat, veggies, cheese and cream. But unlike an omelette, the frittata is way more versatile so you can freeze and eat it throughout your week, just like our next recipes.
Batch Cooking Keto Lunch Recipes to Save Time and Money
Why should you batch cook your keto lunches?
Batch cooking:
Reduces food waste.

Cooking a bunch of meals using the same ingredients means you won't throw away half a bunch of parsley you only bought for a specific recipe again. You'll buy your groceries, use them all at once and then eat or freeze the meals you cook for later.

Saves money. Buying your ingredients in bulk is often cheaper. And preparing multiple meals from the same ingredients isn't only cost-effective, it's way more affordable than buying all your lunches out.
Gives you more free time. Instead of grocery shopping, prepping, cooking and cleaning up every single night, you only have to do these chores once or twice a week to batch-cook ready-to-heat meals you'll have during that time.
Makes it easier to stay in keto. Having keto-friendly lunches on hand will make it easier to turn down your coworkers' offers for pizza and other foods that kick you out of ketosis.
Check out the ultimate guide to batch cooking low carb freezer meals for more info on how to do this like a pro. You can start with these four recipes: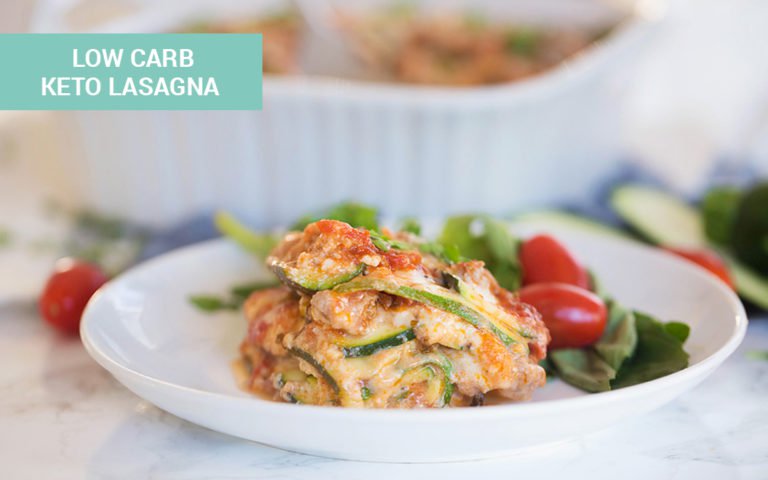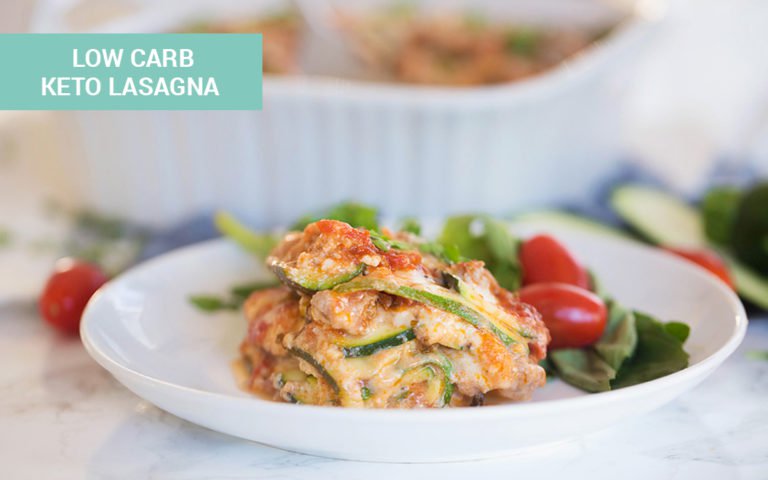 Replacing those carb-heavy lasagna noodles with thinly sliced zucchini not only makes for a healthy, low-carb option, but it also tastes the same when it comes to that soft, cheesy texture. And zucchini is also rich in potassium, anti-inflammatory, easily digestible, low in calories and high in antioxidants and phytonutrients.
Prepare this keto lasagna ahead of time and you'll be a happy camper come lunchtime.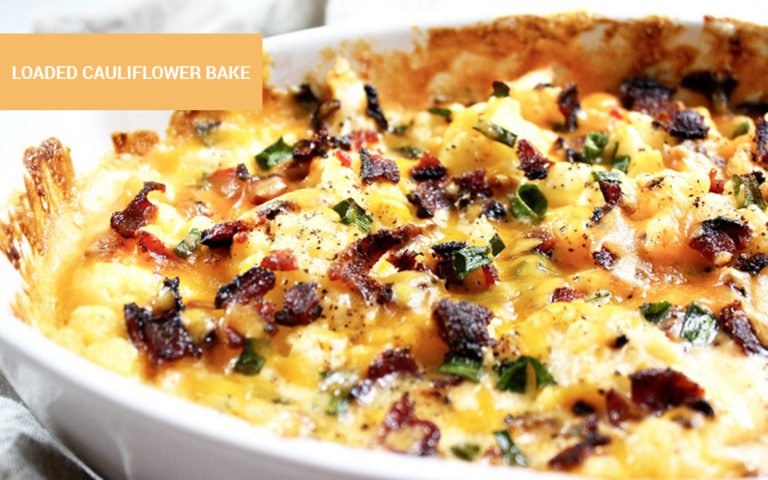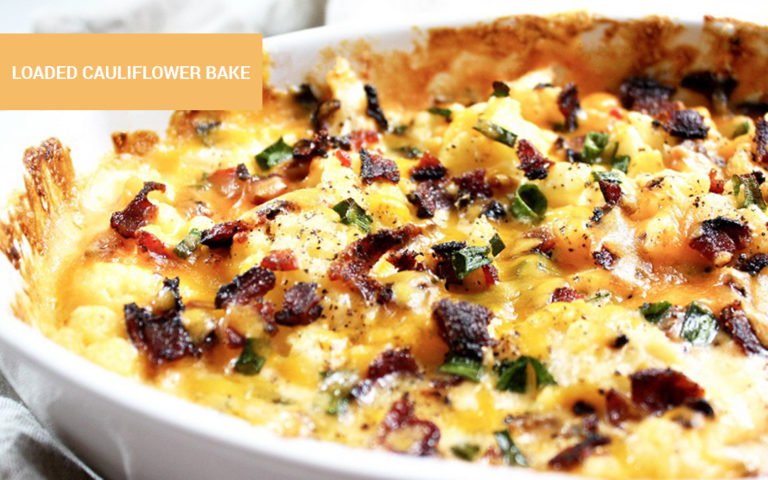 This cauliflower casserole is like a loaded baked potato and packs gooey cream cheese, cheddar, bacon, butter and cauliflower. While the secret to this bake is the green onion, you can add your favorite protein and make it different each time.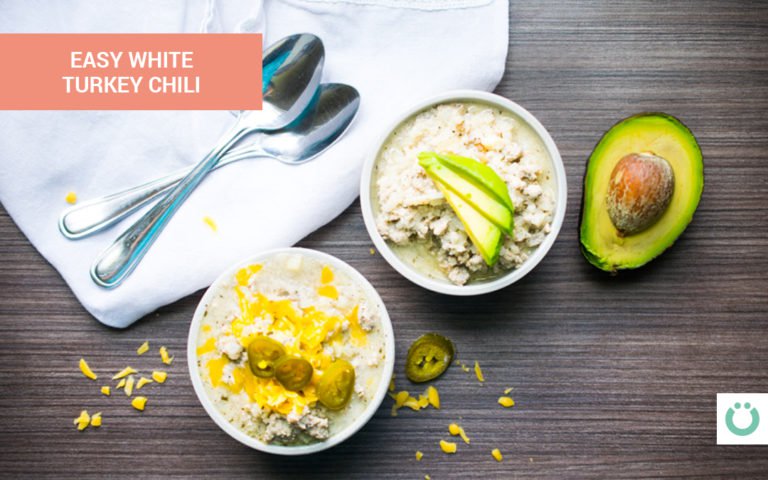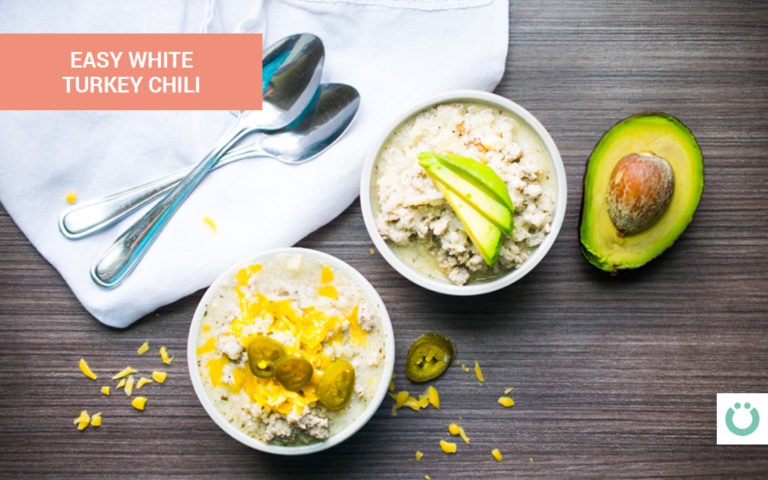 You may be a keto chili expert, but if you're looking for something a bit different for your hump day lunch, look no further than this classic with a twist. This keto lunch recipe is made with turkey and coconut milk.
Did you know that 93% of coconut milk calories come from fat, including those super healthy saturated fats known as medium-chain triglycerides (MCTs)?
Don't be surprised if you zip through the end of your work day with lightning speed thanks to these readily-available energy sources.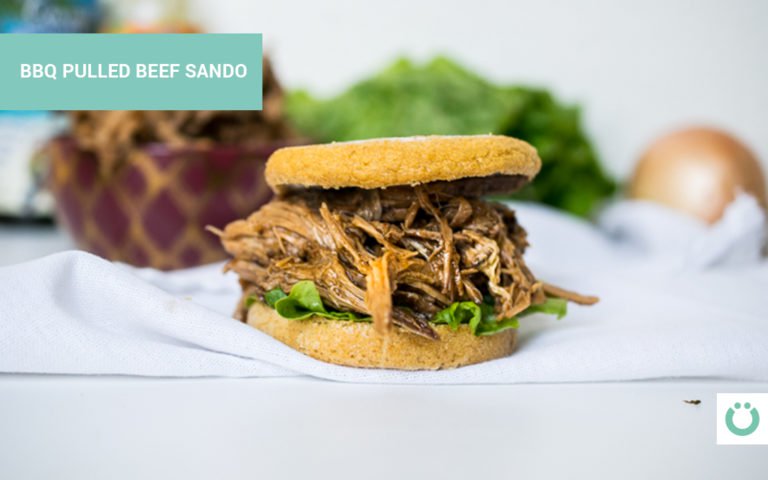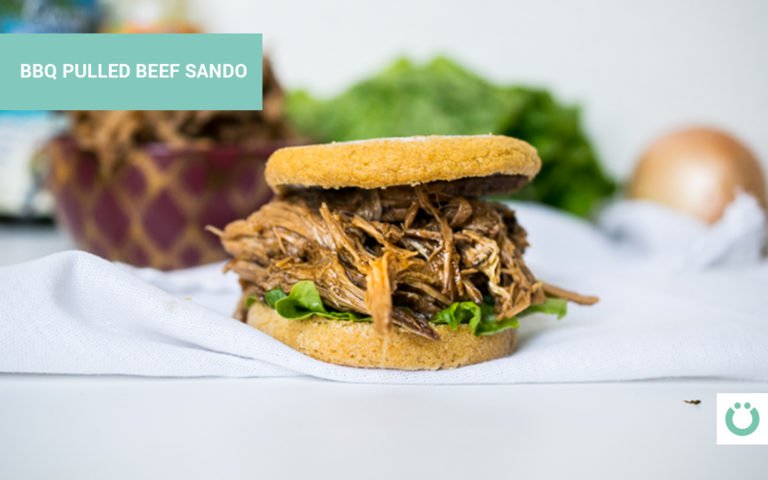 The secret to keto pulled beef is ditching the store-bought BBQ sauce, which is packed with hefty doses of sugar. Pile this baby high on some cloud bread (more on this later!), top with some greens and a dollop of One Minute Mayo and you'll be shocked this tasty lunch only clocks in under 5 net carbs.
Keto Lunch Recipes with Grass-fed Beef
The benefits of grass-fed beef are amazing:
There's more healthy omega-3 fatty acids

than grain-fed beef, which may decrease your risk of heart disease[

*

] and reduces inflammation[

*

].

It contains all three essential electrolytes

(sodium, potassium and magnesium) to ward off the dreaded

keto flu

.

It boasts twice the amount of conjugated linoleic acid (CLA)

compared to grain-fed beef. CLA is known for its beneficial preventative effects as well as treatment for several diseases like obesity, diabetes and cancer[

*

].

There's less chance of antibiotic-resistant bacteria

compared to grain-fed beef. In one study, 18% of grain-fed beef samples contained superbugs, or bacteria that's resistant to more than three types of antibiotics. Just 9%, or half that number, was found in the grass-fed beef samples[

*

].
Check out these grass-fed beef-based recipes: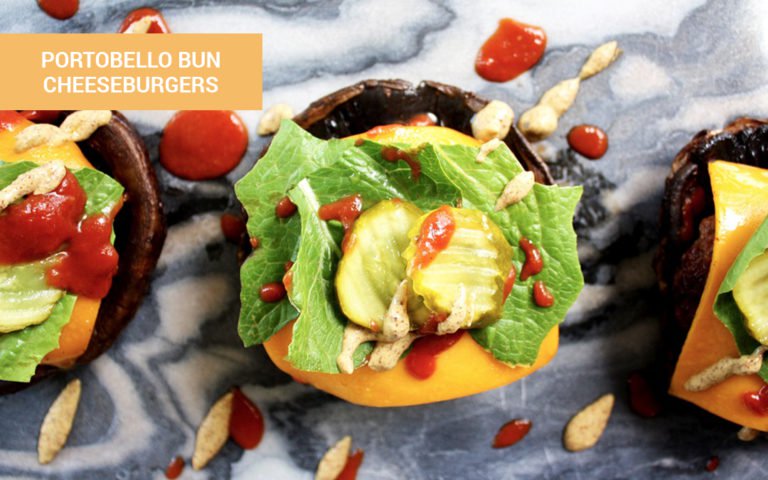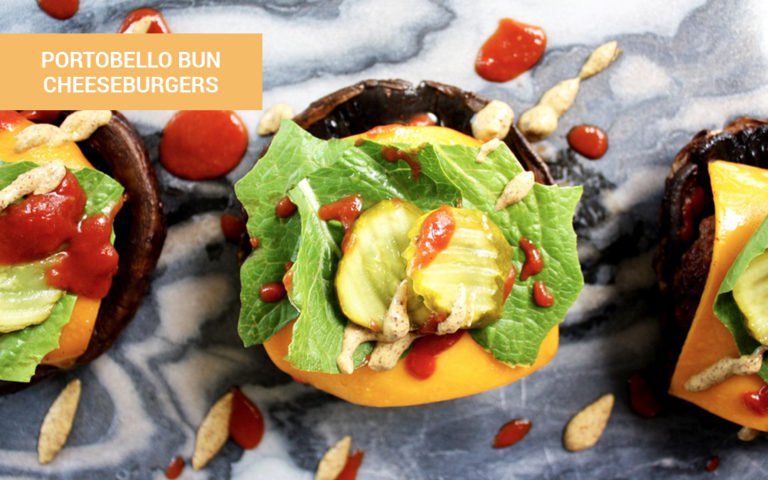 There's no need to skip the backyard BBQ to stay in ketosis. This recipe replaces those stale hamburger buns with seasoned portobello mushroom caps for your juicy burger's throne.
Portobello mushrooms contain two types of dietary fiber (beta-glucans and chitin), which each play an important role in helping you manage your weight. With these dietary fibers, your satiety goes up and your appetite does down.
As an added bonus, one portobello mushroom is more potassium-rich than a banana (for way less carbs and sugar!). This may help you with any ketosis side effects (aka keto flu) you may be suffering from before you're keto-adapted.
PS: You can't have cheeseburgers without our Low-Carb Everything Seasoned Oven Fries.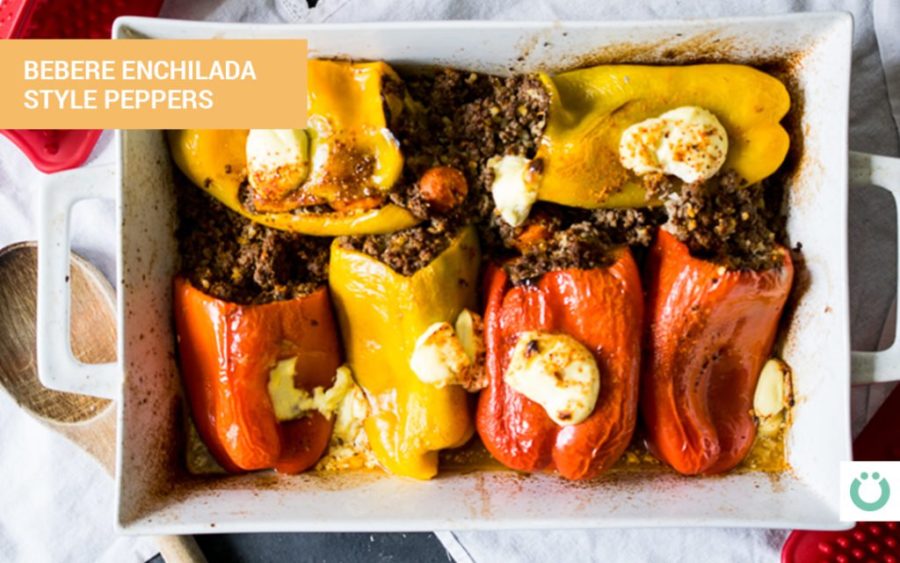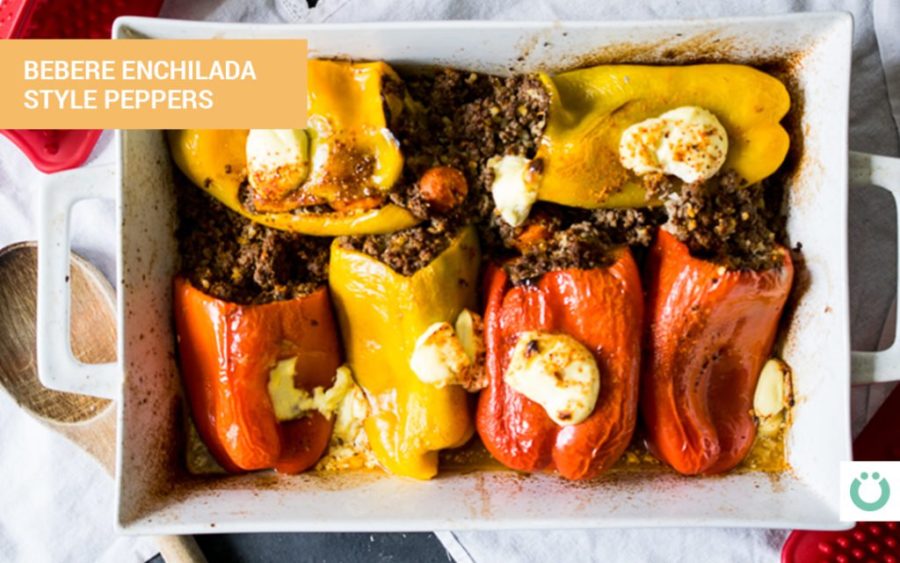 Who says you have to give up enchiladas on keto?
Replacing carby tortillas with bell peppers and using beberé, a spice blend of chili peppers, garlic, ginger, basil, cardamom, rue and fenugreek, just to name a few, takes your enchiladas from take out to stand out.
Plus it also subs cauliflower for rice to save some carbs.
If you're wondering if rice low-carb friendly, the answer may seem obvious at first glance, but it's kind of complicated as we discussed in this blog post.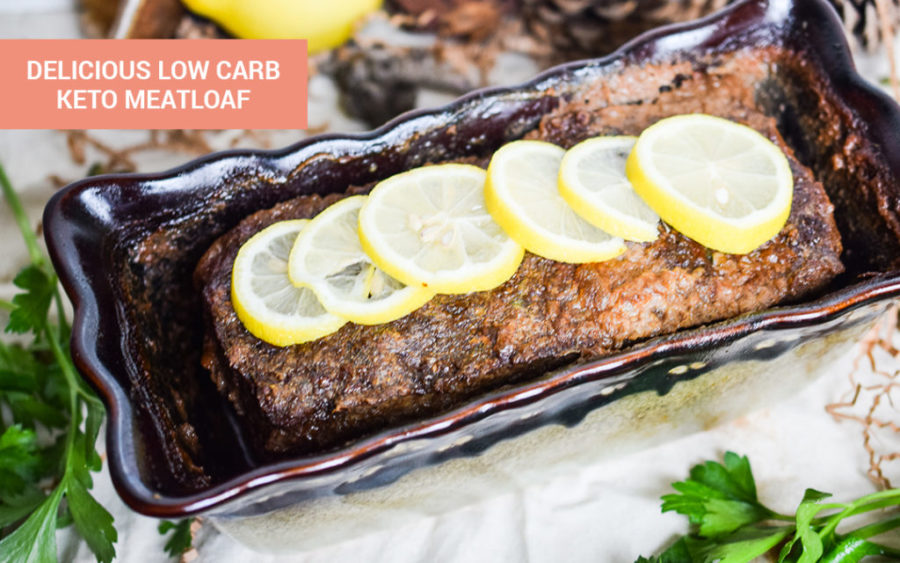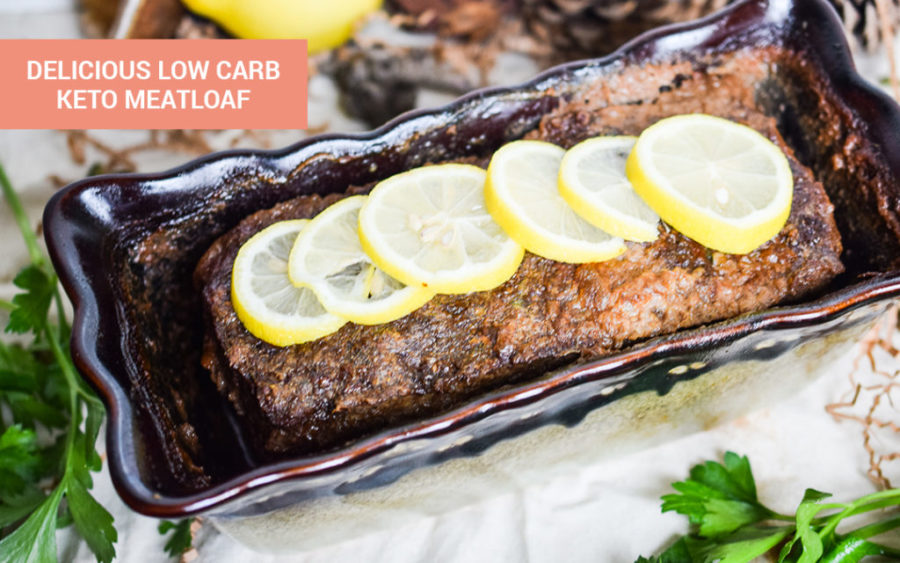 You can never go wrong with a solid meatloaf — it's one of those lunches you drool about at your desk waiting for.
But you can go wrong making the same ol' meatloaf too often. So add a bit of variety to your weekly meal prep with this meatloaf made using lemon zest, parsley, oregano and garlic. In one hour you'll have six servings that each come in at just 2 net carbs!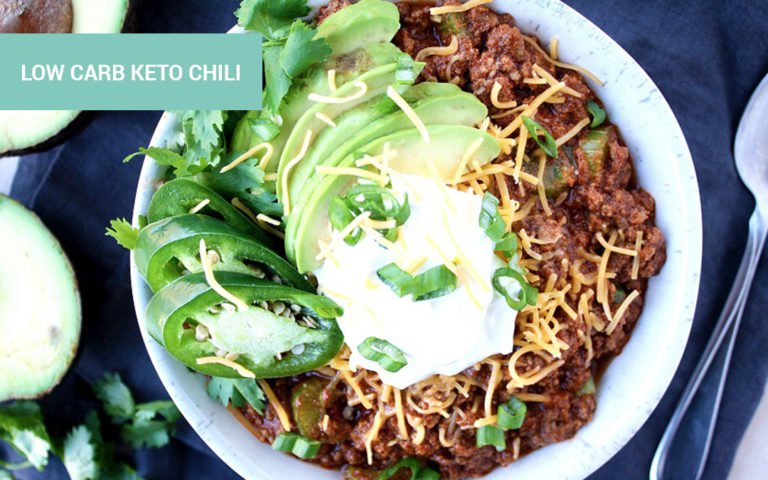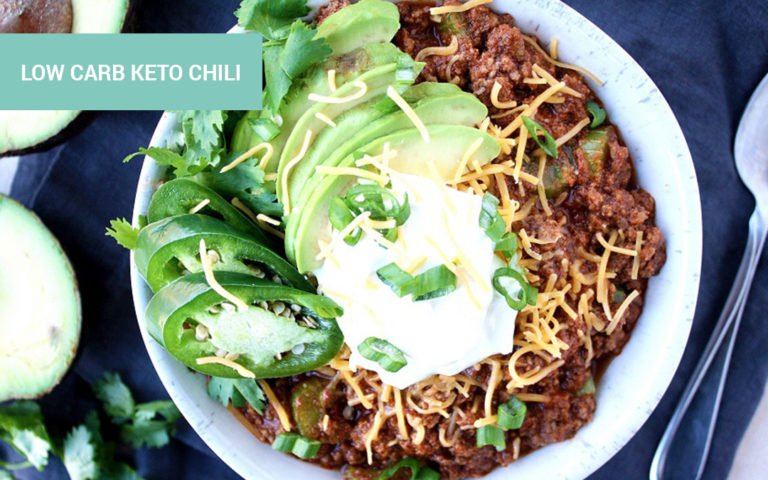 Satisfying and easy to make in batches to freeze and reheat during the week, this chili recipe is a standard and clocks in at 5 net carbs for a whole cup. And you should also know you can make the whole shebang in one pot so cleanup is a breeze for six servings worth of goodness.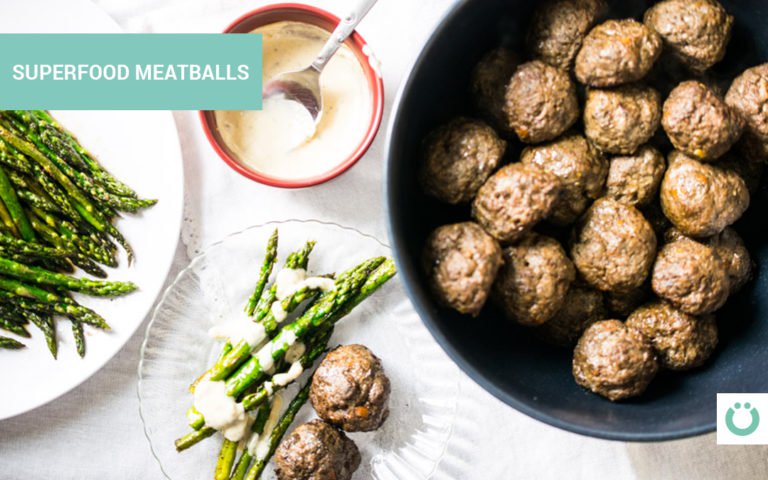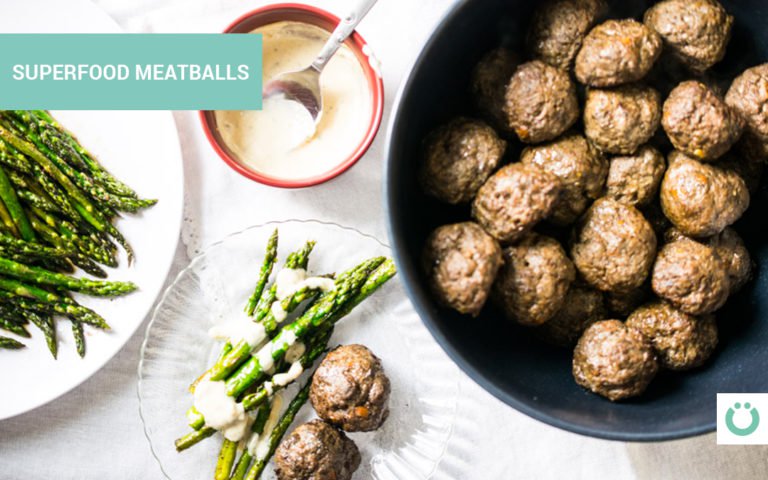 A superfood enhances the nutritional quality of your diet by providing a wealth of nutrients to reduce your risks of diseases and promote better health. The superfood in these meatballs is chicken liver.
Before you nope out of this recipe, chicken liver boasts tons of health benefits, including:
Strengthening your immune system

Promoting better eyesight

Enhancing fertility

Fighting stress

Boosting energy

Preventing memory loss

Strengthening teeth and bones

120% of your daily recommended vitamin B12 intake per serving, to help your body make new red blood cells, increase your energy and improve your focus.
In under an hour you'll have 10 servings of meatballs for days (and you don't have to tell anyone what's in them unless you want to).
Speaking of chicken…
Keto Lunch Recipes with Chicken that Aren't Boring
Chicken has a reputation of being bland, boring and flavorless. But whether you like white or dark meat, chicken is a lean source of protein that should be a staple on your keto diet. Make it so with these next recipes: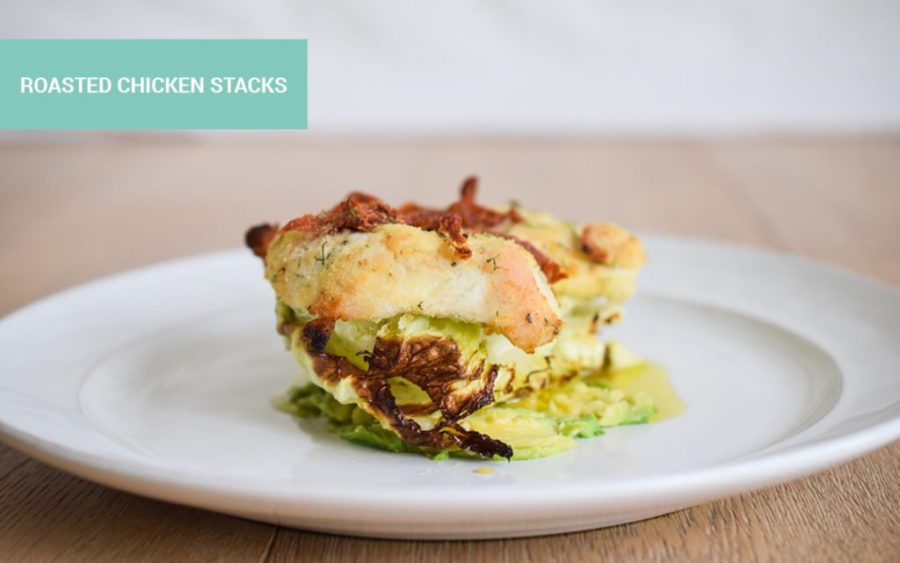 Break out the glass Tupperware because you're going to want to show off these yummy chicken thighs stacked on beds of cabbage and topped with crispy prosciutto to all your coworkers.
Cooking five servings takes less than an hour and reheating them during the week will fill the break room with jealousy.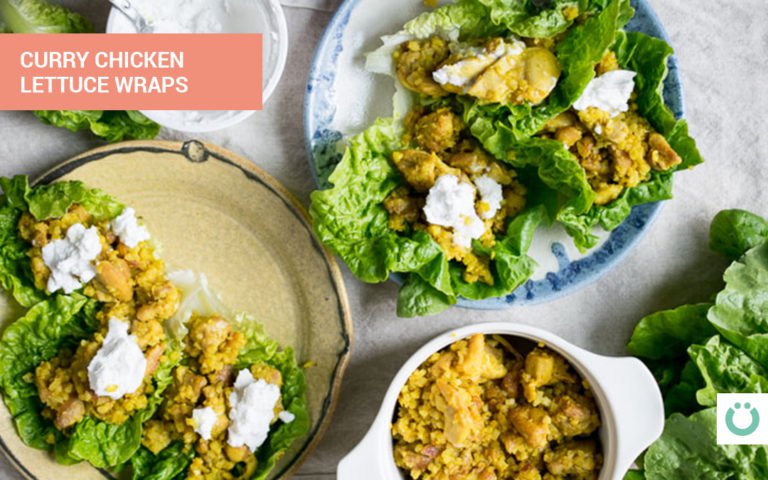 Curry powder is a blend of spices like chili powder, ground coriander, ginger, pepper and the distinctive golden tumeric. These spices are rich in antioxidants and have loads of health benefits including aiding in digestion, cancer prevention and treatment and reducing inflammation.
All you have to do is prepare the chicken the night before, pack the lettuce in your lunch bag separately and assemble during your break for an all-star meal.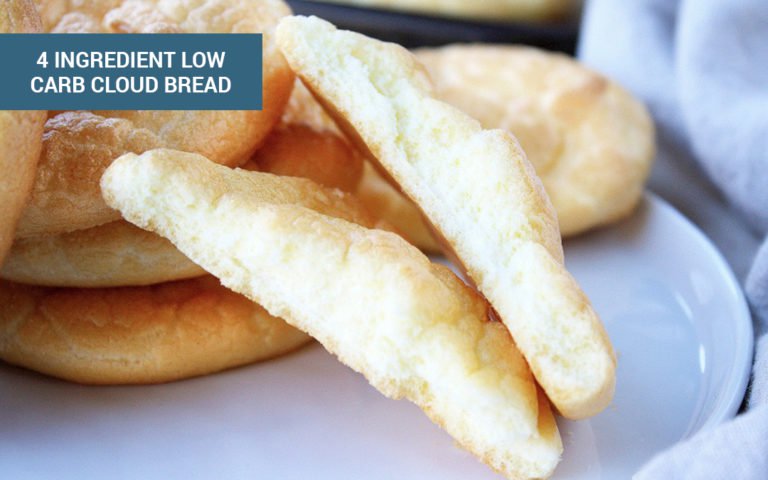 Also known as "oopsie bread", these fluffy, four-ingredient pillows of delicious are the ultimate bread replacer when you're craving a sammy. With just eggs, cream cheese, cream of tartar and salt, each slice of cloud bread contains less than 0.5 grams of carbs and is a cinch to make.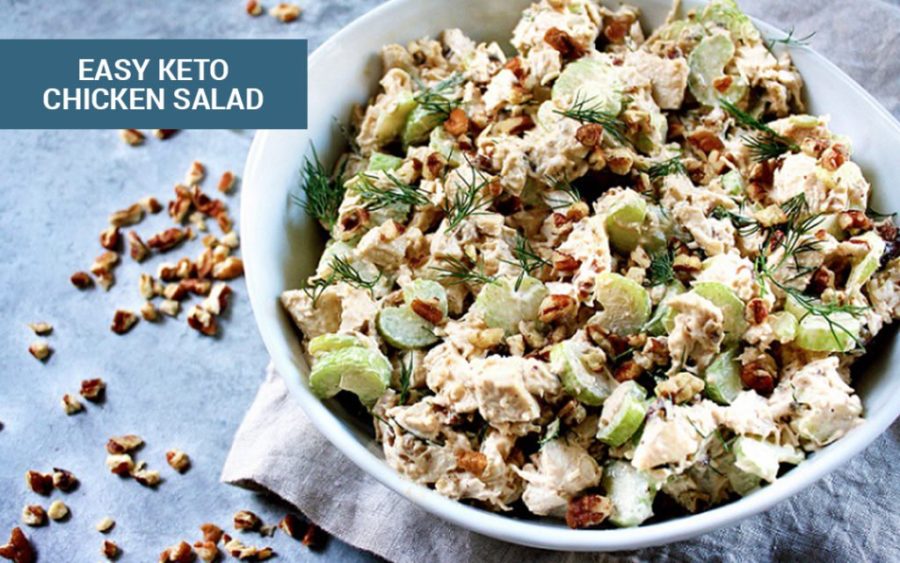 And when you top your cloud bread slices with our keto chicken salad — which has ingredients like celery, pecans and dill — you're in for the best lunch ever.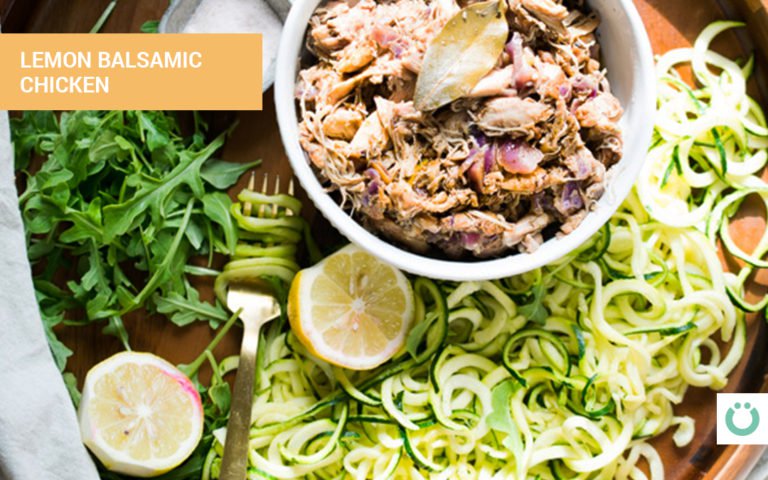 Though many commercial balsamic vinegars have too much added sugar to be keto-friendly, a high-quality one may improve insulin sensitivity to help you better regulate your blood sugar[*].
Balsamic vinegar also:
Boosts immunity

Promotes bone health

Is high in cancer-fighting antioxidants

Is a natural appetite suppressant

Reduces the severity and frequency of headaches

Contains enzymes for digestive disorders and poor metabolism

Contains minerals to prevent bone diseases such as osteoporosis

Lowers high blood pressure and high cholesterol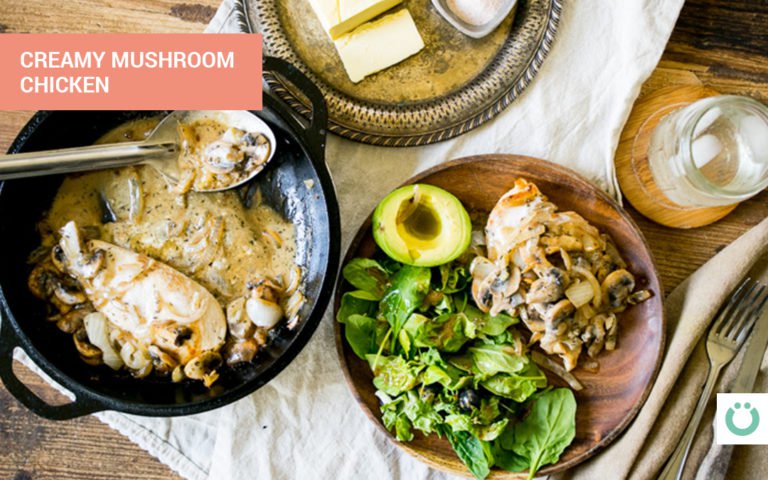 This quick chicken dish is smothered in onions, mushrooms, coconut milk and tons of grass-fed butter to melt in your mouth and have you burning fat all day. Grass-fed butter, similar to grass-fed beef, is better for you because it gives you:
More CLA

Increased energy

Appetite-suppression

Good source of vitamin A
Weekend Keto Lunch Recipes
Sometimes you get into a routine of prepping your delicious keto meals during the week when it's super hectic, but then you get lazy during the weekend and into trouble.
So combat this issue by making your weekend meals special.
These next keto lunch recipes may take a bit more time to prepare than your weekday lunch, but they're so worth the effort: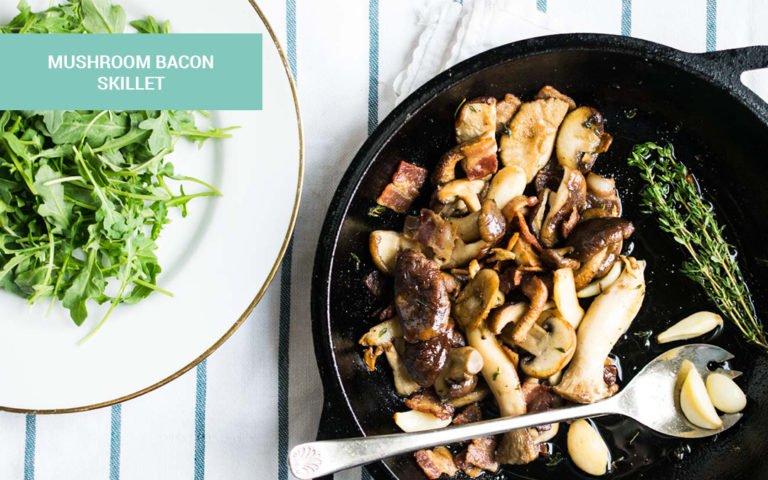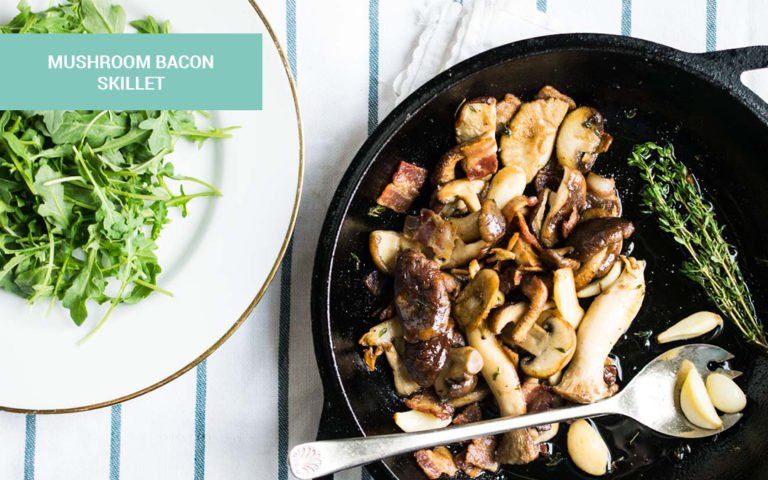 A dish that's ready in 30 minutes and has little to no clean up? Sign us up! This mushroom bacon skillet serves up a smoky, rich keto-friendly meal and uses a mix of shiitake, cremini and ali'i mushrooms.
Just remember: the trick to cooking mushrooms is a getting a good sear, just like you would cooking up a good, juicy steak.
This is one meal you'll want to savor at home instead of packing and reheating during the work week, just like our next one.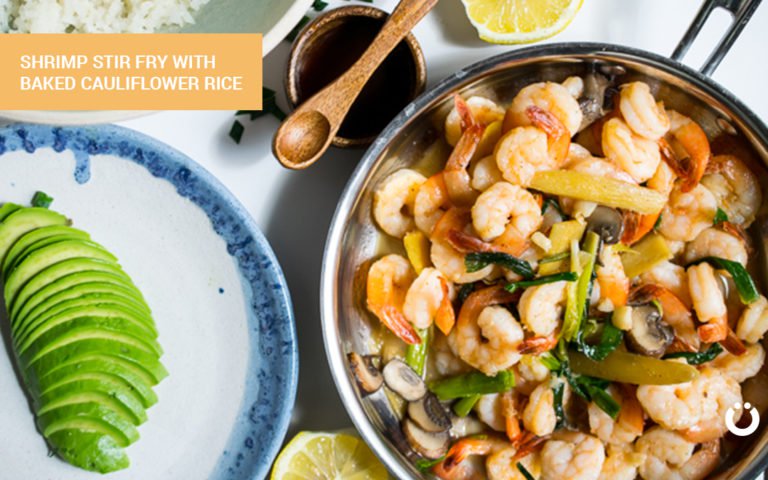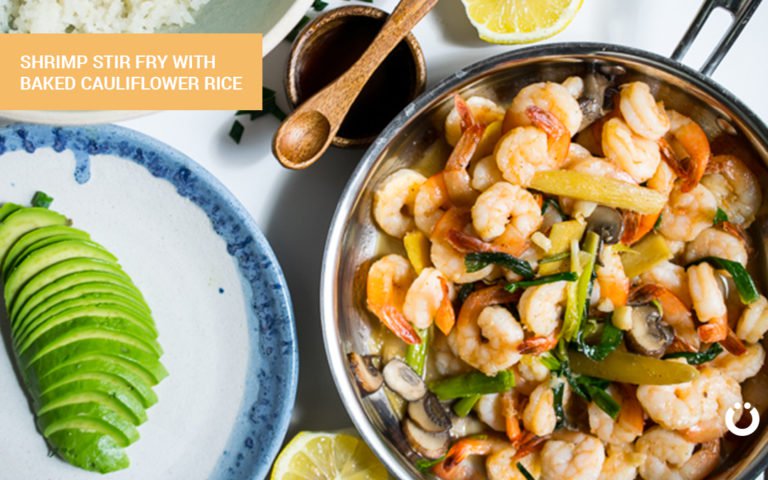 Shrimp makes an ideal keto protein thanks to it being high in healthy fat and moderate in protein. This shrimp is sauteed in bacon fat and MCT oil, which is an easily digestible fat source that's been proven to raise your ketone levels and provide a clean source of quick energy.
This dish should get you through your most stressful afternoons and overtime nights.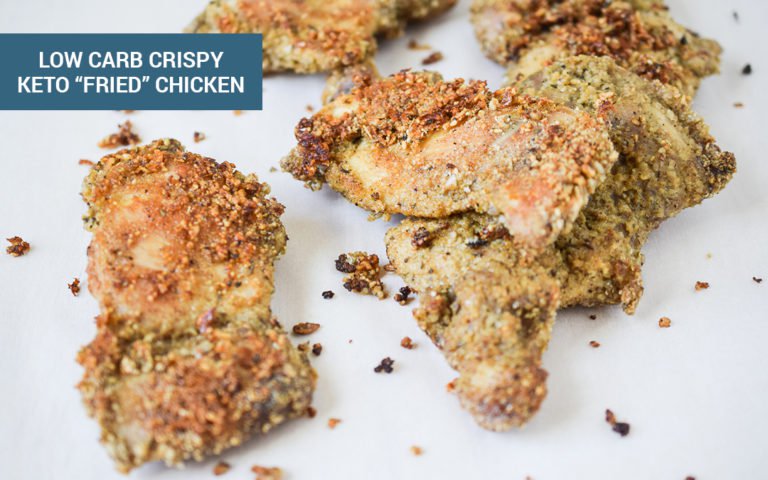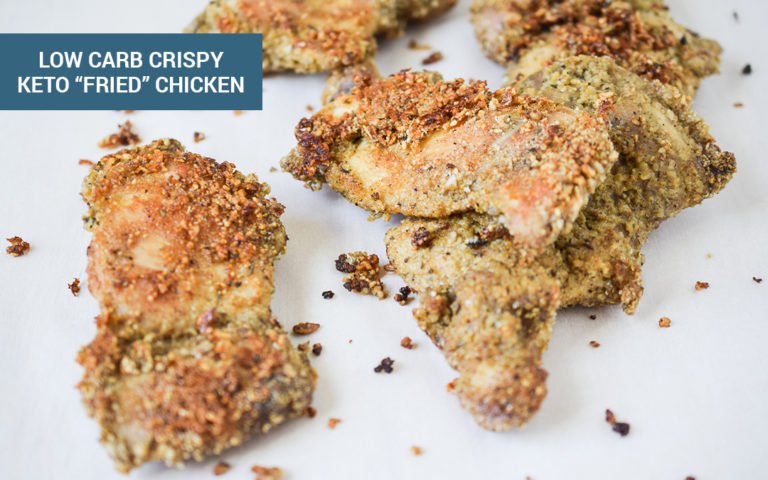 When everyone's home on the weekend in can be tempting to give in to your significant other's or your kid's requests for fast food.
So compromise by whipping up a batch of crispy keto "fried" chicken they won't be able to complain about.
Our keto fried chicken is made with ground seeds and seasoning that bakes in the oven and comes in at only 4 grams of net carbs.
Plus, this recipe uses other healthy ingredients, such as:
Avocado oil

, which is highly nutrient on its own but helps increase the absorption of antioxidants from other foods its paired with. It's also high in monounsaturated oleic acid, an omega-9 fatty acid that helps reduce the risk of heart disease by raising your "good" cholesterol (HDL).

Sunflower seeds

. Just ¼ cup of sunflower seeds contains over 60% of your daily recommended value of vitamin E to help your body balance cholesterol, fight free radicals, repair damaged skin, balance hormones and even improve your eyesight.

Sesame seeds

, which are a nutritional powerhouse rich in linoleic and oleic acids.
Have Everyone Begging to Trade Lunches
These 20 keto lunch recipes will help you stay in ketosis and stick to your weight loss goals — and they're so delicious and satisfying you won't even miss the carbs you're cutting.
Start adding one or two of these recipes to your menu rotation each week until you try all of them.
And when you have a few keto lunch recipes under your belt, don't forget to collect a few keto breakfast recipes and easy keto-friendly dinner recipes to round out your menu planning collection too.