Your pantry is probably getting a lot more love than it's used to nowadays. With the stay at home orders, and most people avoiding grocery shopping, stocking up has become the new norm.
While most people have their pantries stocked with rice and beans and high-carb snacks like chips and crackers, a keto pantry is going to have a very different look.
Taking a gander into a well-stocked keto pantry, you'll find essentials like nuts, seeds, canned fish, oils, nut butter, almond meal, herbs, spices, and protein powder.
So what do you do with all these pantry goodies? Well, there is plenty you can do. In fact, you could cook yourself up breakfast, lunch, and dinner, almost exclusively using pantry items as your ingredients.
Pantry Breakfast Recipes
You would be surprised by how many breakfast recipes call primarily for pantry items. You may have to grab an ingredient or two out of the refrigerator, but for the most part, these breakfast options come straight out of the cabinet.
1. Low-Carb N'Oatmeal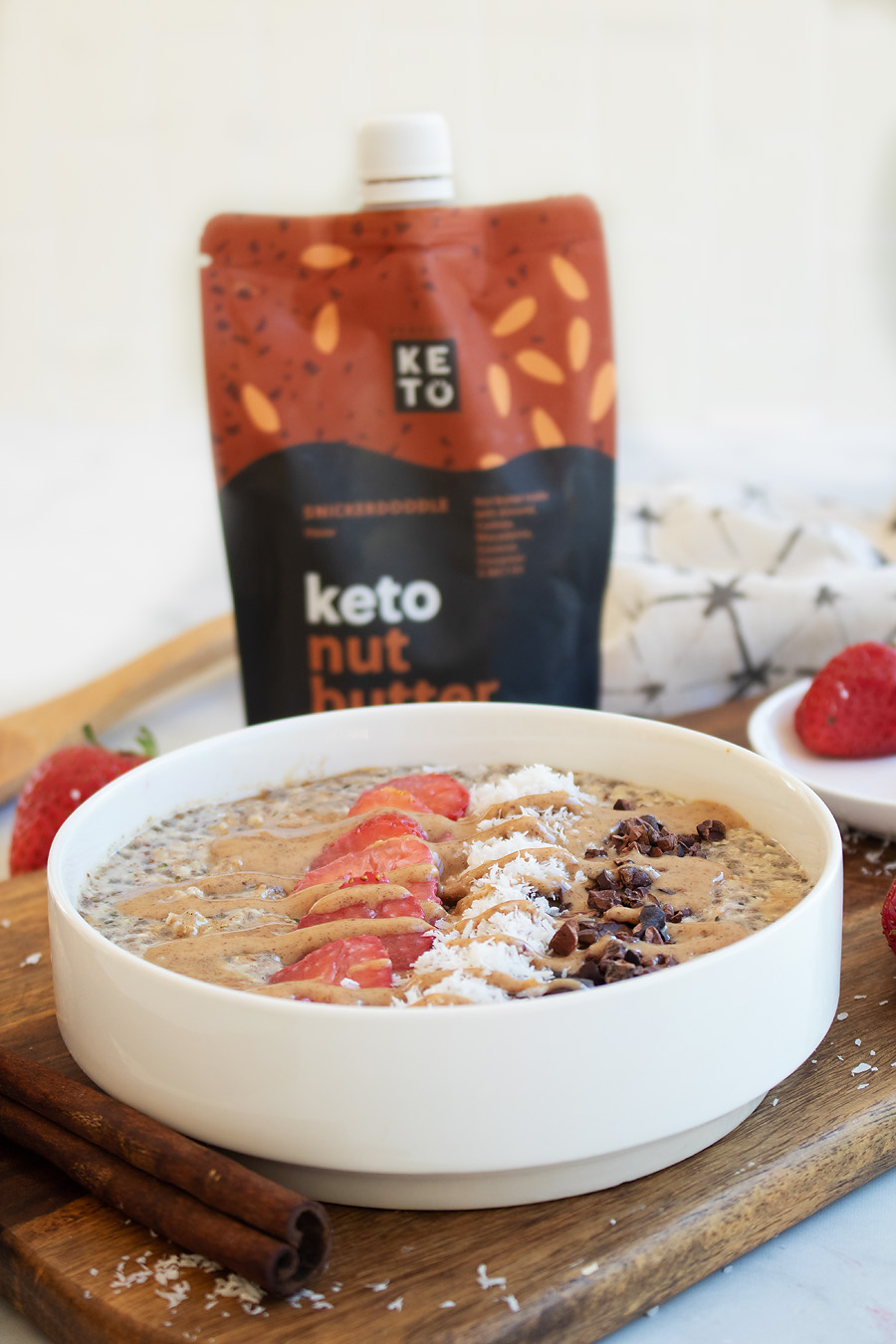 This low-carb n'oatmeal recipe makes an excellent replacement for the traditional pantry breakfast staple, oatmeal. Using exclusively pantry-friendly ingredients you can mix and match your topping and choice of nut butter for a variety of different flavors.
2. Keto Pancakes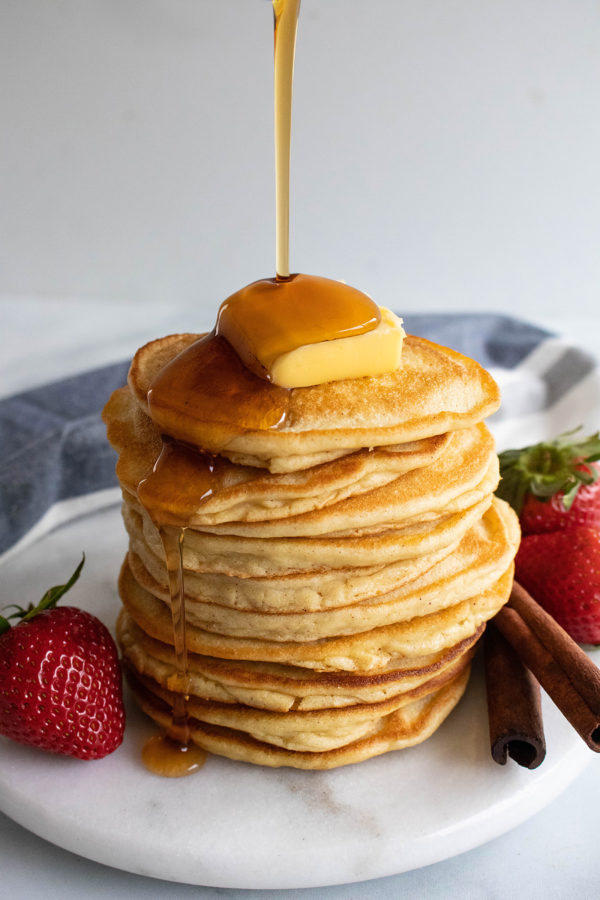 In good times or bad, pancake breakfasts give you a reason to gather around the table and enjoy each other's company. These keto pancakes are light, fluffy, and butter, and they're ready in just 15 minutes
3. Vanilla Protein Waffles

You may not have enough eggs in your refrigerator to make scrambles and frittatas every morning. However, you can still get a hit of protein for breakfast with these vanilla protein waffles, which pack 17 grams of protein per serving. And the best part? They only call for one egg.
4. Chocolate Almond Smoothie Bowl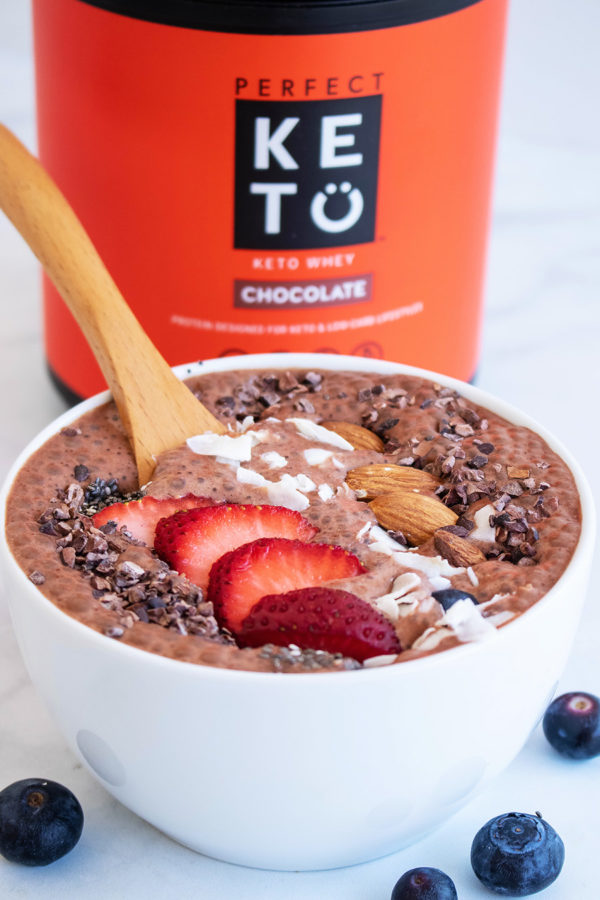 While most smoothie bowls are made with frozen fruit, this chocolate almond smoothie bowl is based around protein powder and pantry items like cacao powder, chia seeds, almond milk, and nut butter.
Sure, if you happen to have some berries you can throw them on there too.
5. Crunchy Coconut Cluster Keto Cereal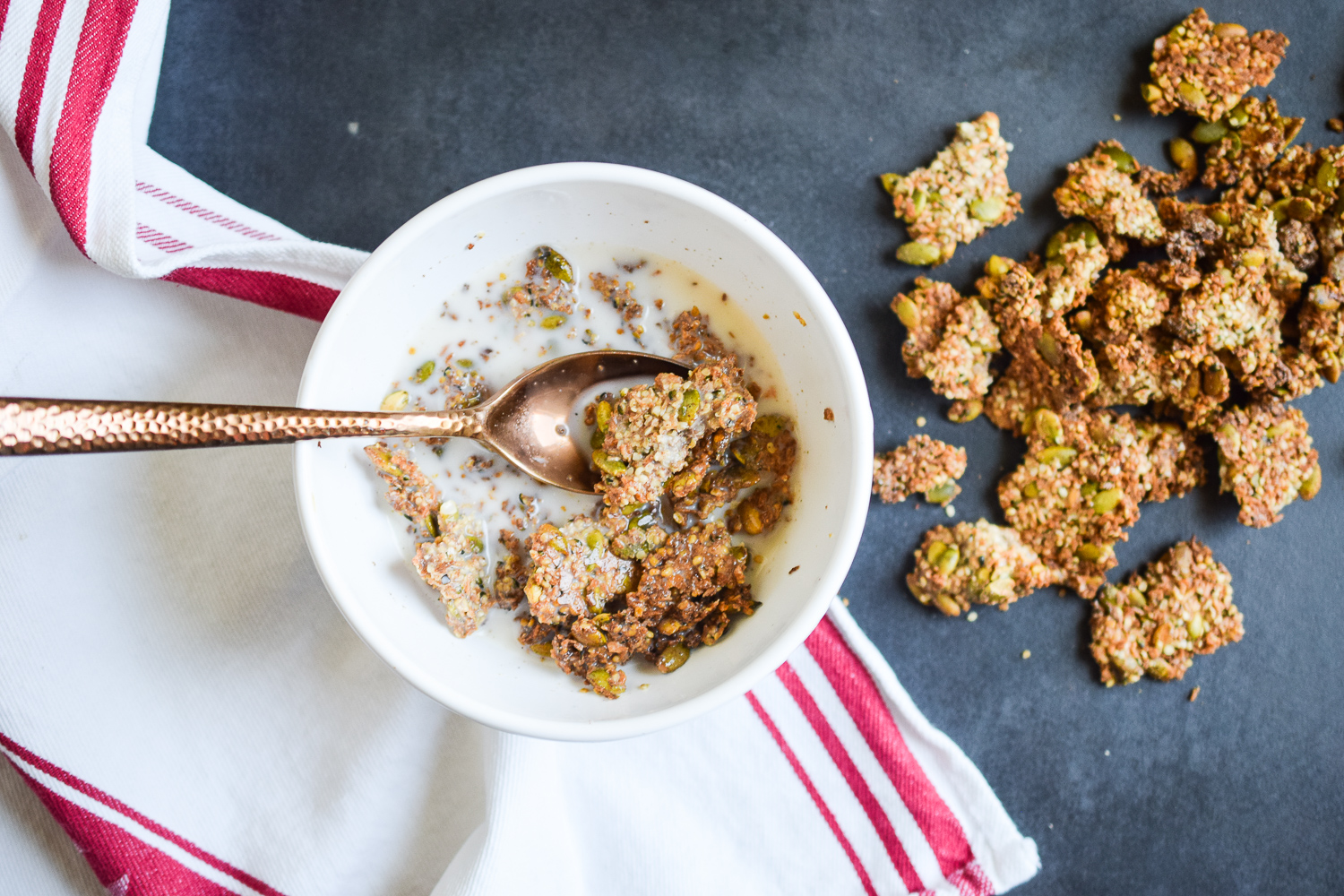 Cereal is one of the best breakfast comfort foods. You can make it a meal, grab some as an afternoon snack, or use it as a topping for chia seed pudding or smoothies.
This crunchy coconut cluster keto cereal is packed with fiber and protein and includes some pantry favorites like shredded coconut, pumpkin seeds, and MCT Oil Powder.
6. Superfood Pumpkin Waffles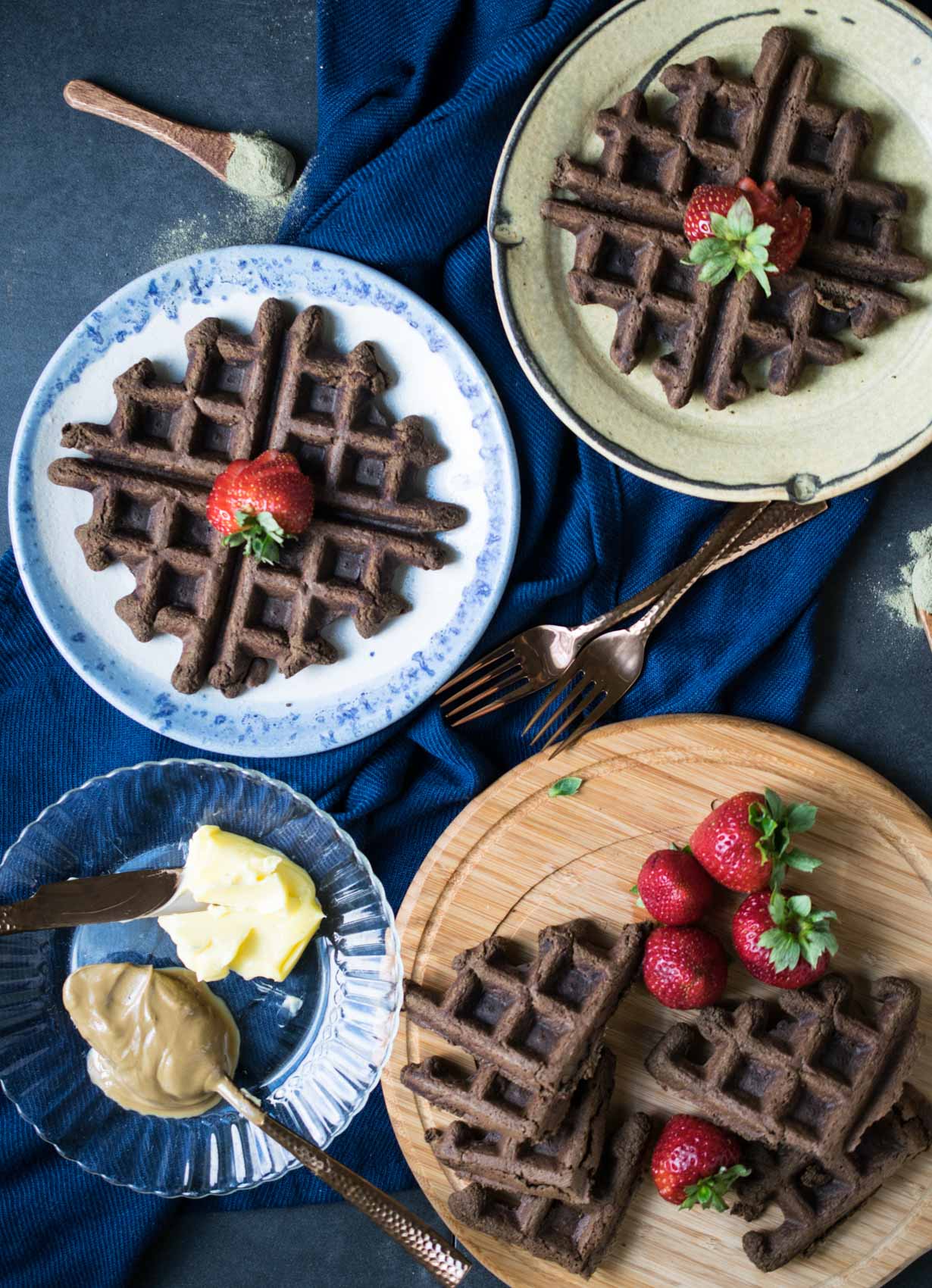 These delicious and filling superfood pumpkin waffles are the perfect example of the hidden treasures that may be hiding in your pantry. With ingredients like pumpkin puree, microgreens powder, and full-fat coconut milk, they provide a boost of nutrition while satisfying your cravings for some warm and crispy waffles.
Pantry Lunch and Dinner Recipes
Okay, for these recipes you may have to journey into your refrigerator for some ingredients, but they're still made with mostly pantry ingredients.
7. Salmon Patties
These salmon patties can be prepared with either fresh salmon or canned salmon. Obviously, for the pantry edition you can go with the canned variety. Just be sure to choose BPA-free cans and fish that's wild-caught.
Spice them up with your favorite flavors, have fun with what's already in your pantry.
8. Oven Baked Naan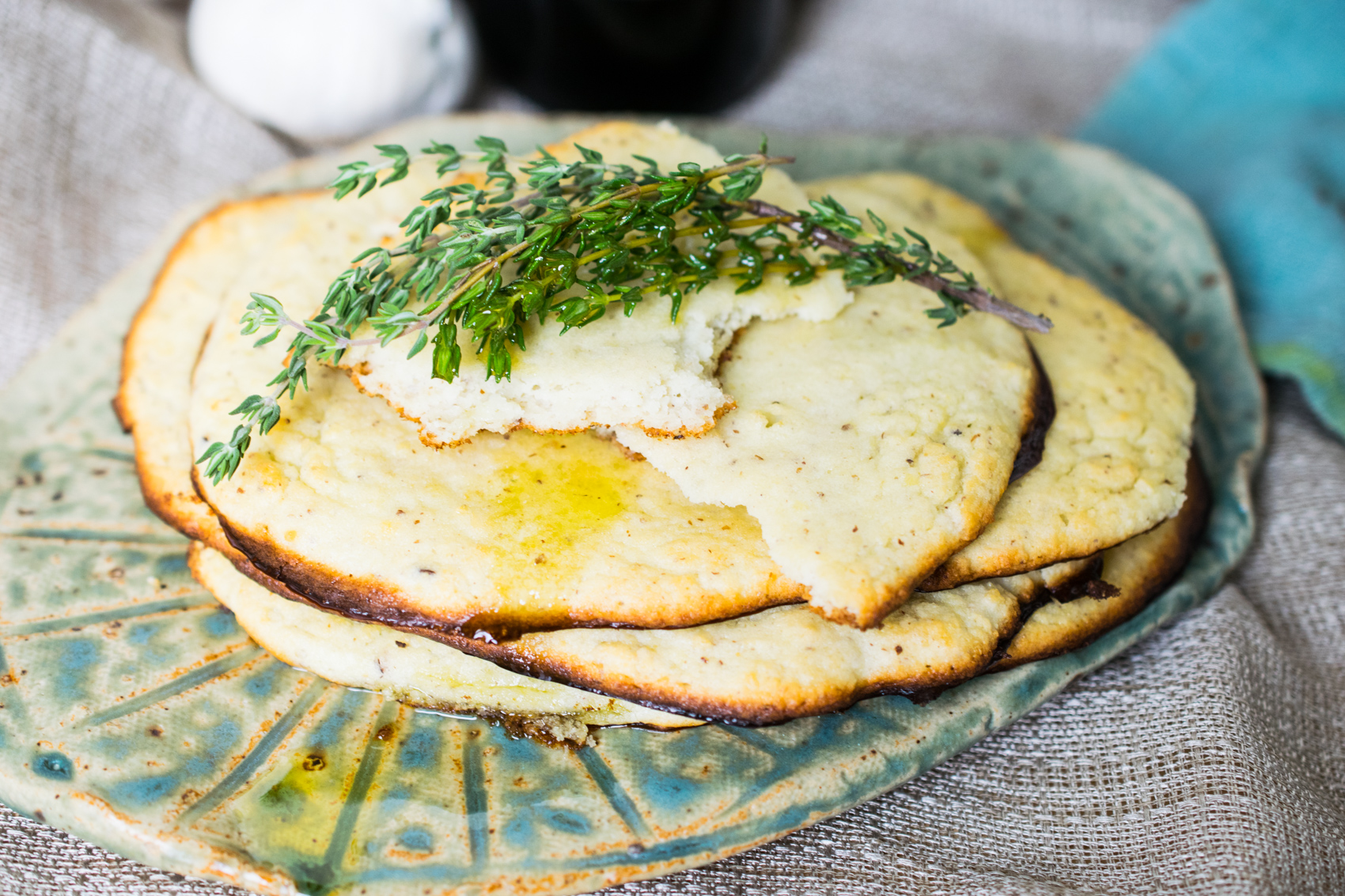 Indian food is packed with delicious flavors, but naan bread has to be one of the most enticing options on the menu. It's soft, chewy, and typically loaded with carbs. This oven-baked keto naan, however, has only eight grams of net carbs per serving.
Use it as a side to one of your favorite Indian dishes, or just slather some butter or ghee on there and make it a hearty snack.
9. Chili Lime Tuna Salad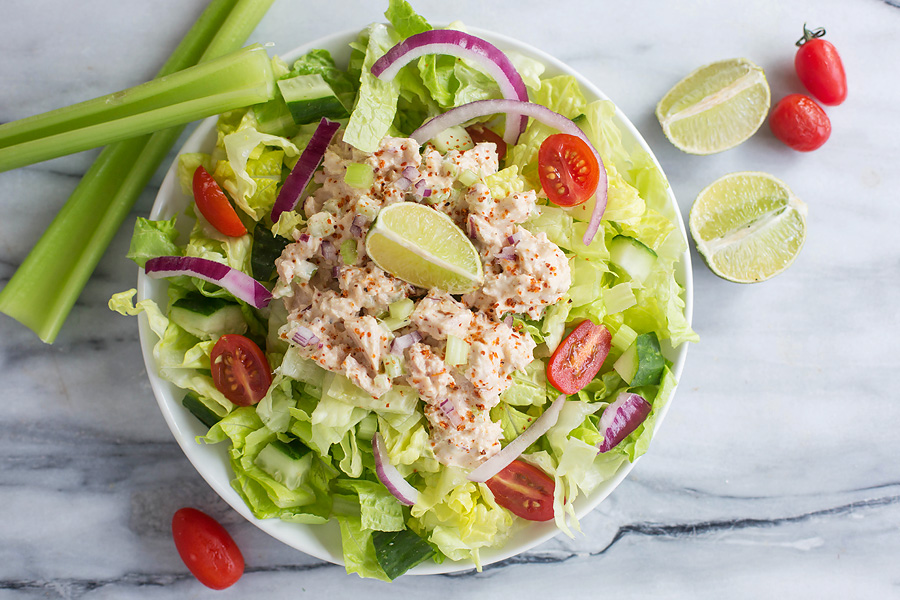 Tuna salad is the ultimate pantry meal. Pull out all your favorite herbs and spices, mix it up, add nuts and seeds, or follow this recipe to the T. Either way, if you're looking for a protein-packed meal option, tuna salad is your quick and easy solution.
10. Creamy Keto Crab Dip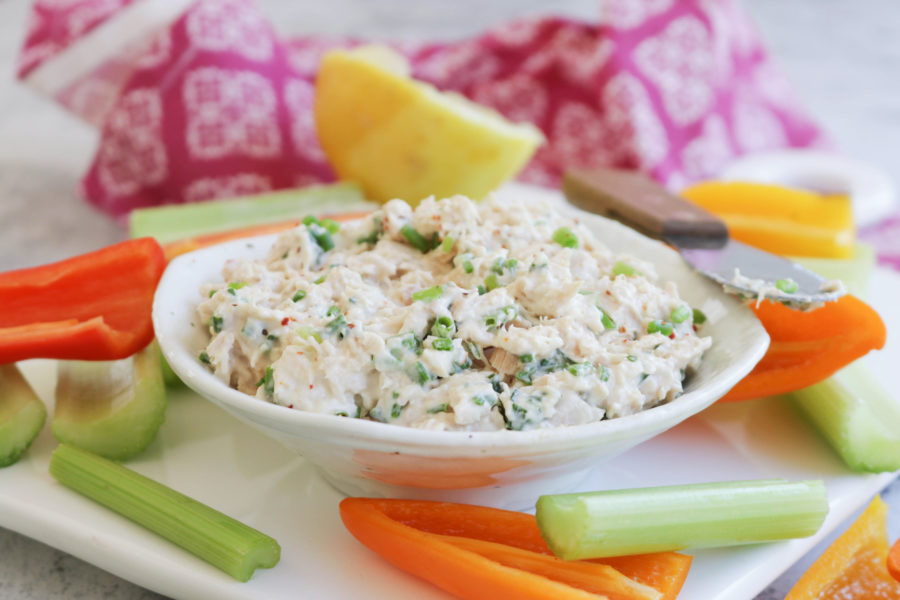 What's that can of crab meat doing that's been sitting in your pantry for a year? It's time to pull that out for a little treat yourself moment. Pair this creamy keto crab dip recipe with some chopped veggies or your favorite keto crackers.
11. Garlic Breadsticks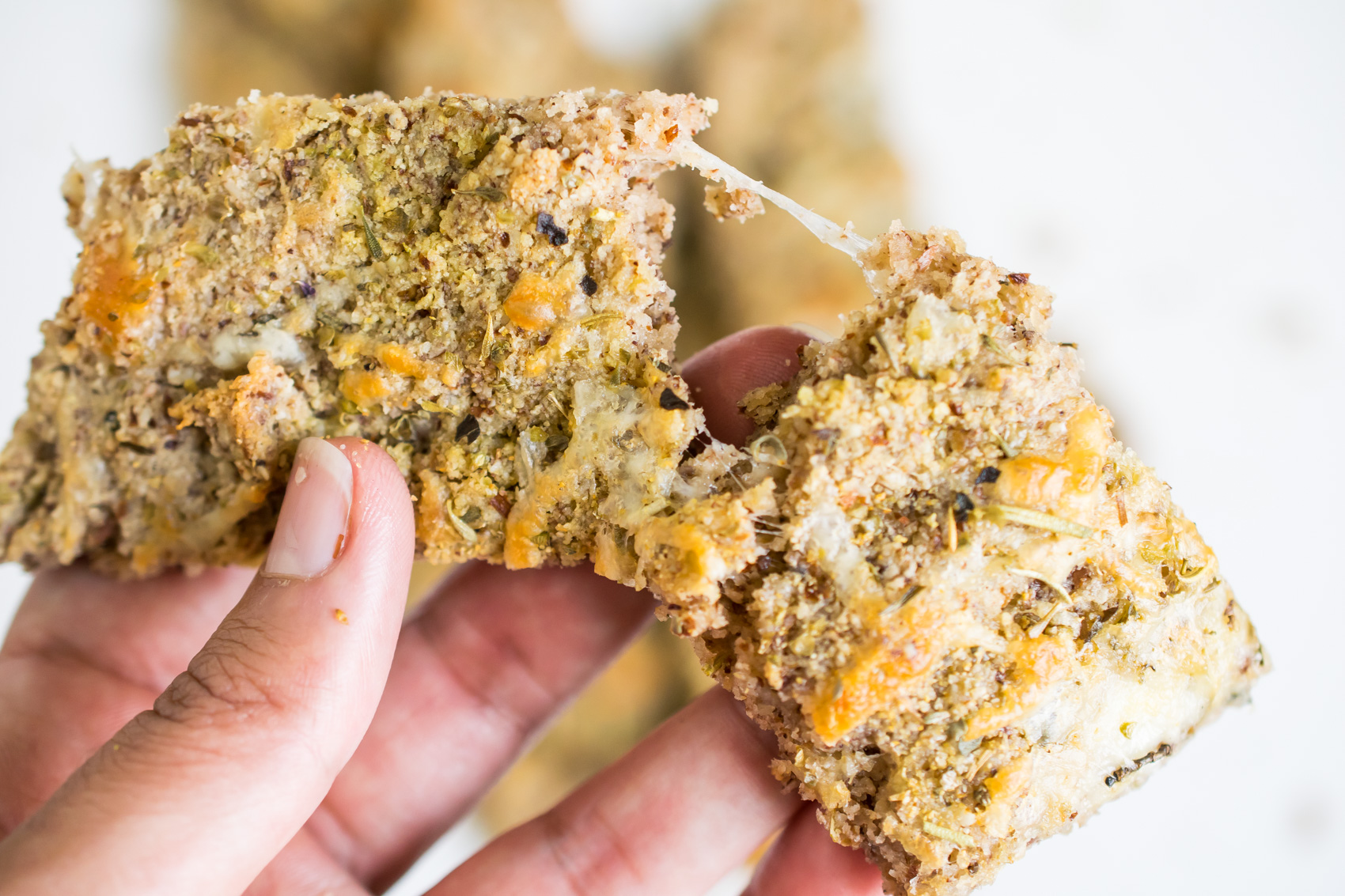 If you've got cheese in your refrigerator that's looking for a purpose — these breadsticks are the answer. With only 5 grams of net carbs per serving, these cheesy, garlic breadsticks make a mouth-watering appetizer, side dish, or snack.
12. Brown Butter Buffalo Bites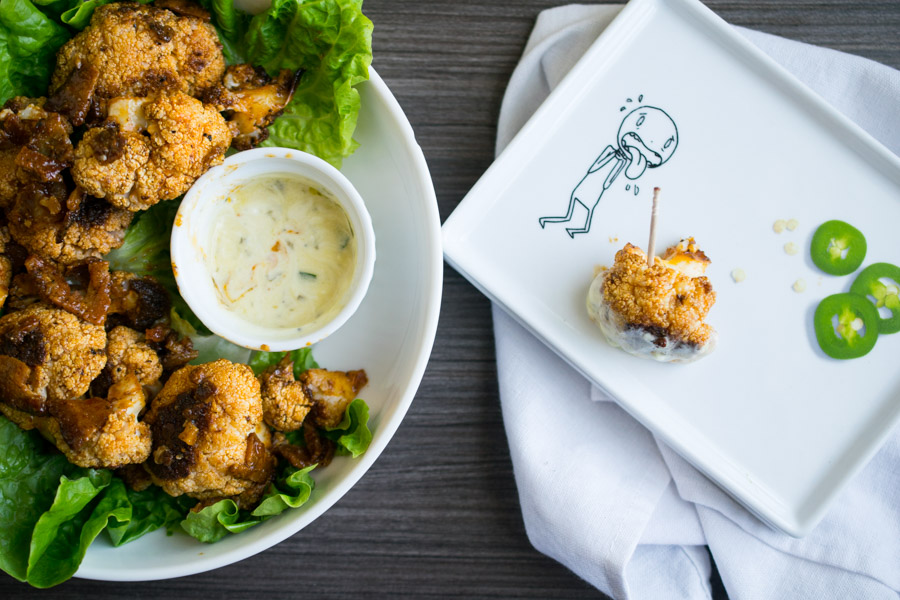 While most of the ingredients in these buffalo bites appear to come from the refrigerator, with a couple of tweaks, this can actually become a pantry-friendly recipe. First, if you don't have fresh garlic cloves on hand, go for garlic powder. Second, if you don't have any grass-fed butter in your refrigerator, opt instead for ghee.
As for the cauliflower, fresh is always best for this recipe, but you could try it with frozen.
Pantry Dessert and Snack Recipes
If you want to satisfy your sweet tooth or are looking for some simple keto snacks, look no further than your trusty pantry.
13. 3-Ingredient Keto Mocha Chia Pudding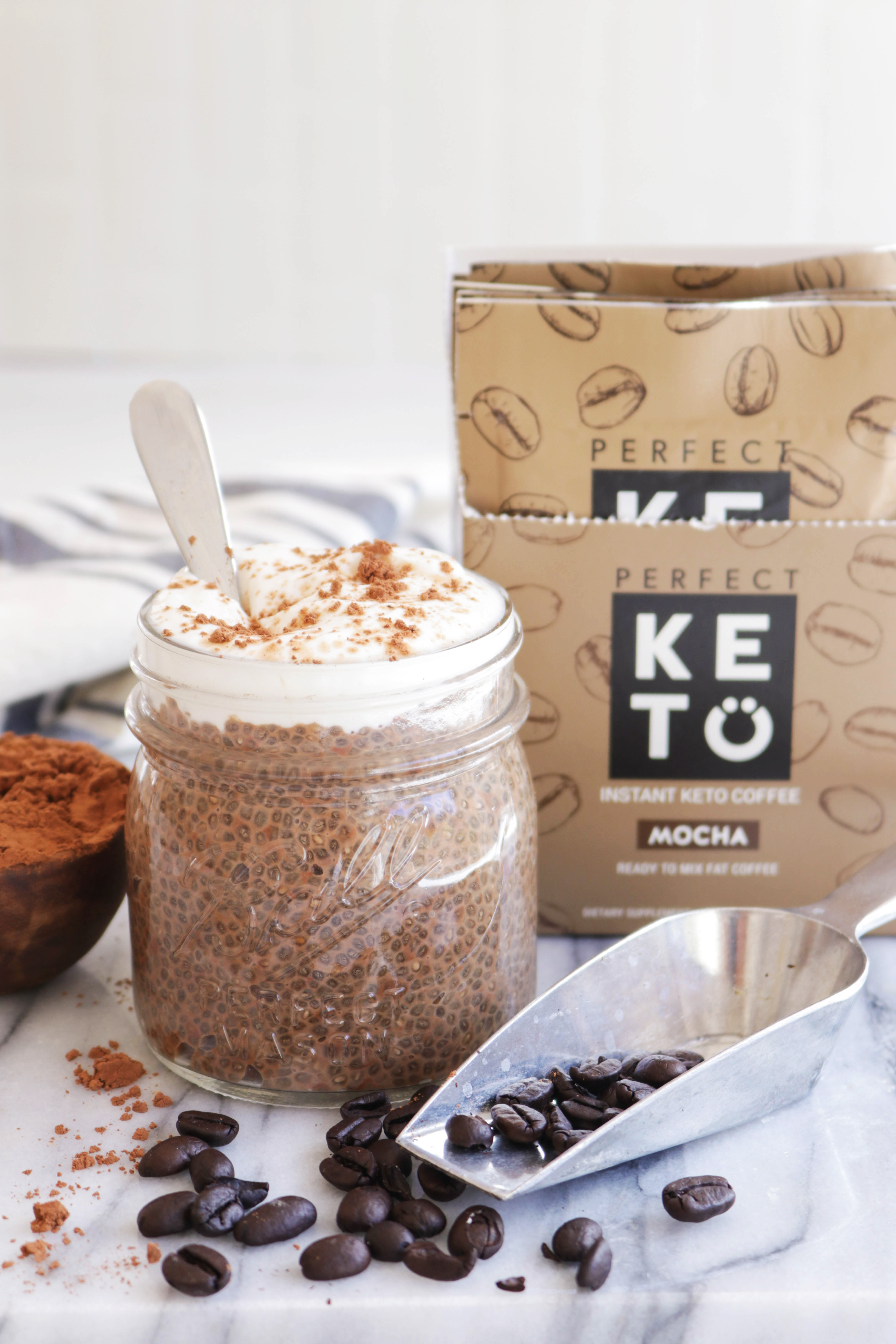 This 3-ingredient chia pudding recipe could not be more simple. In fact, you can think of it as a starting point to add any ingredients that are calling to you. Some fantastic add-ons include shredded coconut, hemp seeds, sunflower seeds, cacao powder, and crushed walnuts.
14. Blueberry Muffins with Collagen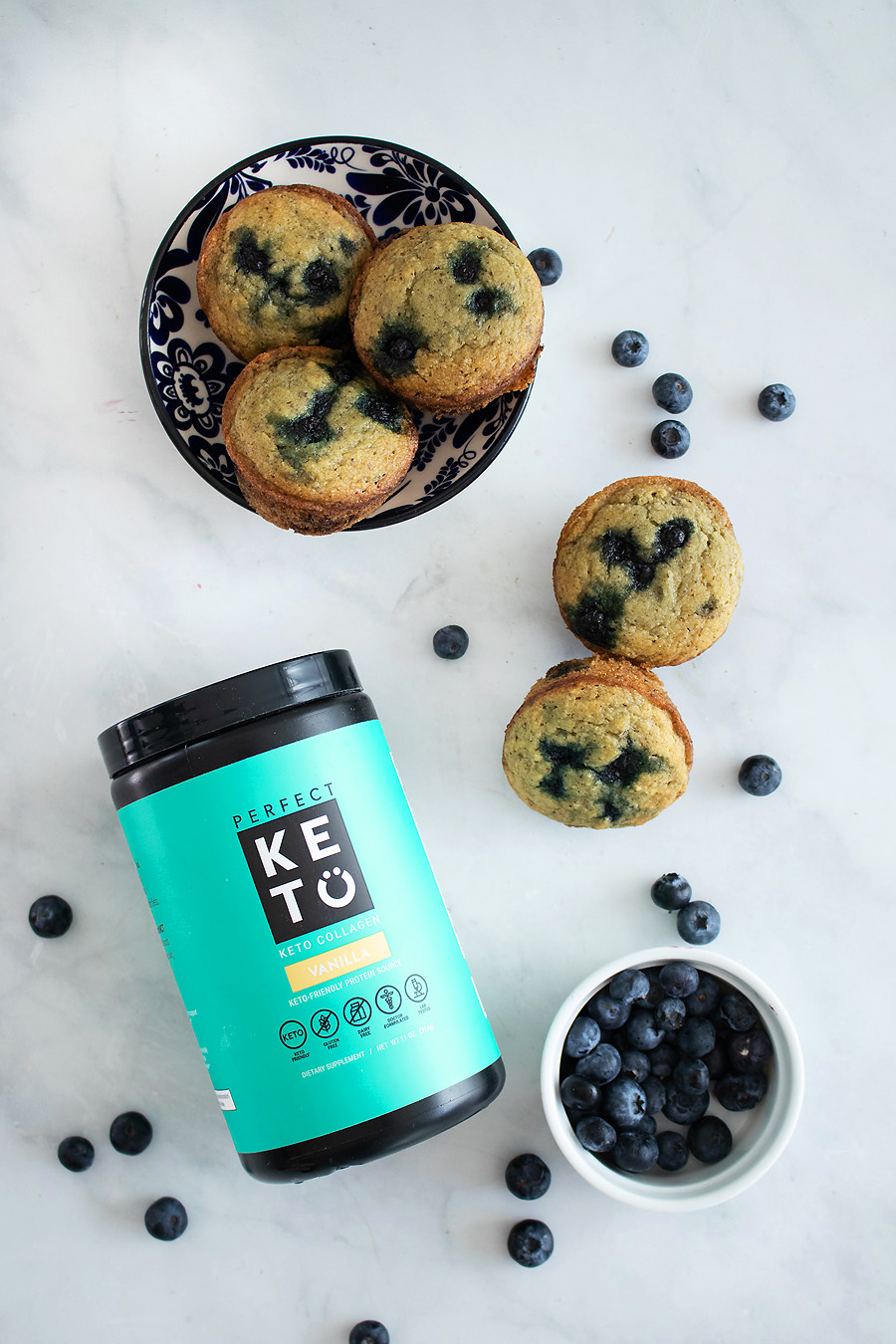 Blueberry muffins are always a fan favorite, so why not add a little protein? While muffins are typically seen as a breakfast food, this recipe is so delectable it can second as a dessert. Pulling from some pantry staples like flax meal, almond flour,  Perfect Keto Vanilla Collagen, and monk fruit — these muffins are both nutritious and delicious.
15. Avocado Brownies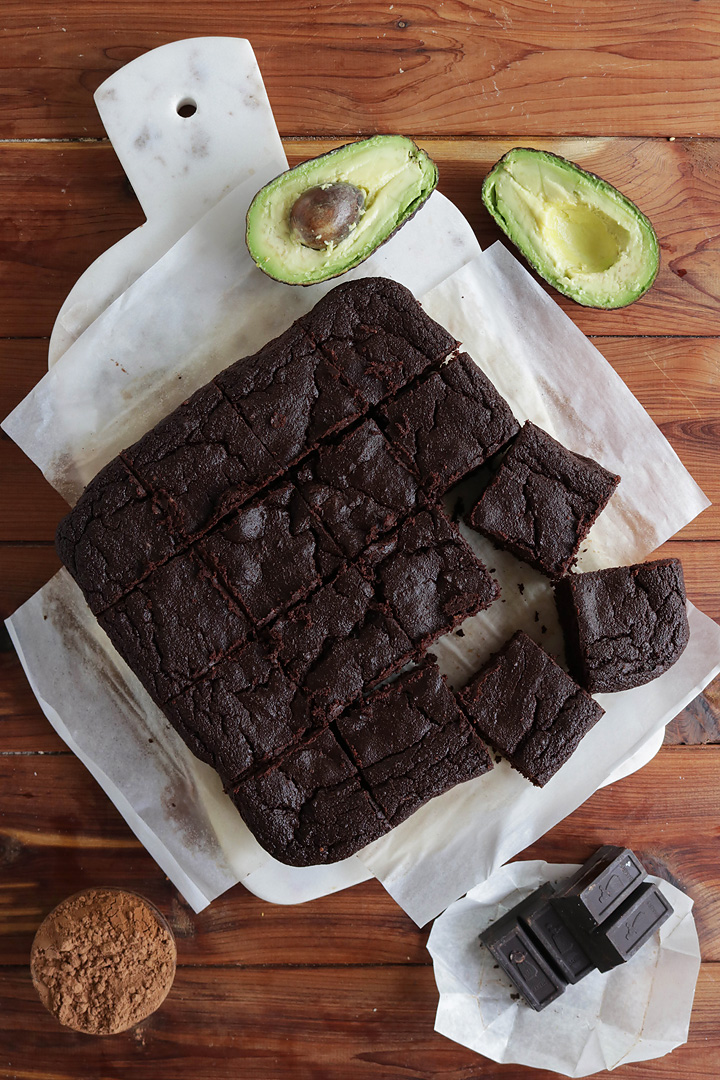 Looking for a good use for those avocados? If your avocados are ripe and you're not quite sure what to do with them, it's time to get the pantry involved.
This avocado brownie recipe turns traditional brownies on their head with healthy fats and a creamy mouthfeel.
16. Keto Nut Butter Cookies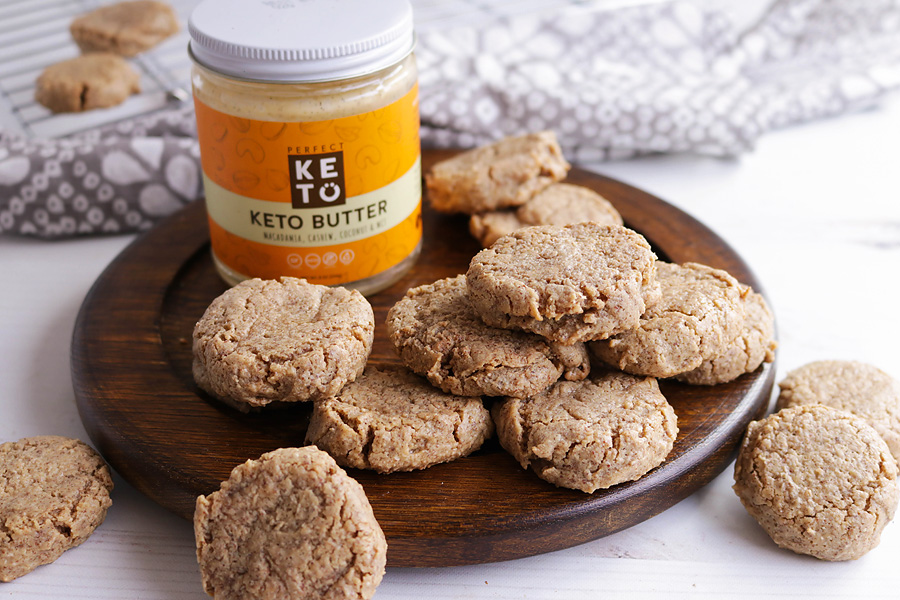 This nut butter cookie recipe requires only four ingredients — three of which you'll find right in your pantry. If you want to spice them up with a little cinnamon or nutmeg no ones going to stop you — but they truly are delicious as-is.
17. No-Bake Pumpkin Protein Bites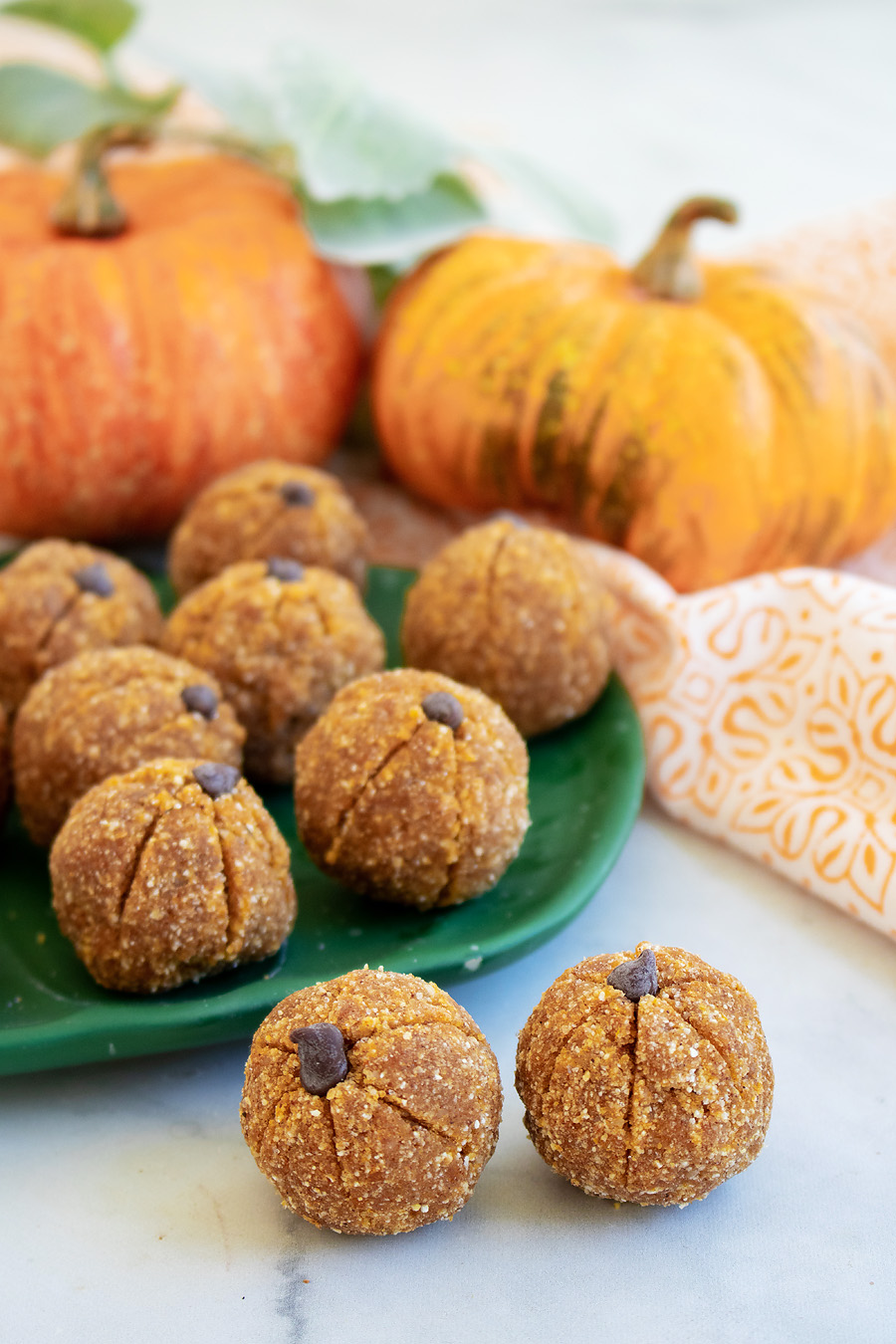 If you're short on time, but your sweet tooth needs some attention, these no-bake protein bites are the perfect solution. Ready in just ten minutes, this is another pantry-exclusive recipe that's no-fuss and all flavor.
18. Keto Buckeyes: Chocolate Nut Candies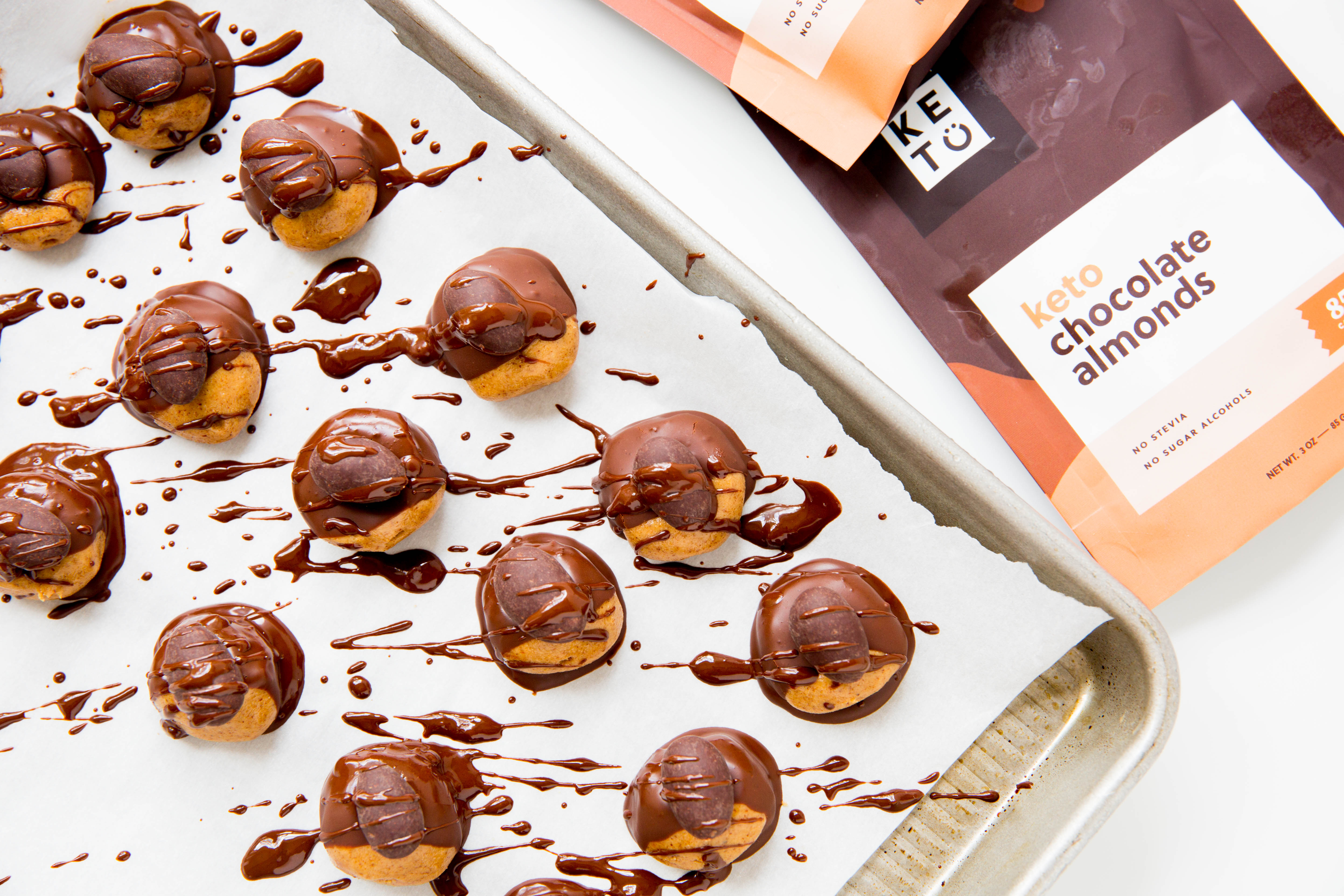 If you're short on time, but your sweet tooth needs some attention, these no-bake protein bites are the perfect solution. Ready in just ten minutes, this is another pantry-exclusive recipe that's no-fuss and all flavor.
Nuts and chocolate are the ultimate flavor combo, and these buckeye candies nail it with cocoa powder, nuts, almond butter, and of course … chocolate.
Keto Pantry Staples To Stock Up On
The best part about pantry staples is the fact that you can stock up without having to worry about your food expiring.  Most pantry staples are good for months, if not years.
And you can get many of them delivered to your door from Amazon. This means you get to buy in bulk, save a buck, and never have to worry about running out of food. Some essential keto pantry items to make sure you have on hand include:
Baking Supplies
Almond Flour
Coconut flour
Baking powder
Baking soda
Cocoa powder
Stevia, monk fruit sweetener, swerve,or erythritol
Unsweetened chocolate chips
Fats and Oils
Coconut oil
Avocado oil
Sesame oil Ghee
Olive oil
Coconut butter
Herbs and Spices
Salt
Pepper
Oregano
Basil
Paprika
Cinnamon
Nutmeg
Parsley
Chili
Sauces and Condiments
Coconut aminos
Hot sauce
Coconut cream
Coconut milk
Almond milk
Bone broth or chicken stock
Mayonnaise
Nuts and Seeds
Flax seeds
Chia seeds
Shredded coconut
Macadamia nuts, almonds, hazelnuts, pecans, cashews etc.
Sunflower seeds, pumpkin seeds,
Nut butter
Keto Essentials
Perfect Keto Exogenous Ketones
Canned Goods
Tuna
Salmon
Sardines
Olives
Mackerel
The Takeaway
Don't let those pantry items go to waste. It's all too easy to stock up the kitchen and then get intimidated when it comes time to cook.
While your pantry items will hold the longest shelf life, their value doesn't lie in taking up space, use them to enhance your meals and increase the variety in your day to day meal planning.