High-protein foods are a good choice for weight loss.
Protein is the most satiating macronutrient[*] –– it makes you feel fuller than fat or carbohydrates –– and it's also the most thermogenic, meaning a high-protein diet speeds up your metabolism and helps you lose more weight[*].
In addition, protein helps you build and maintain muscle, which is especially important if you're trying to slim down. When you're dieting, you want to eat a large amount of protein to make sure you keep your muscle mass while losing fat[*].
Here's a list of 13 high-protein foods that are great for weight loss, along with nutrition facts and recipes so you can choose the best foods to help you lose fat.
1. Salmon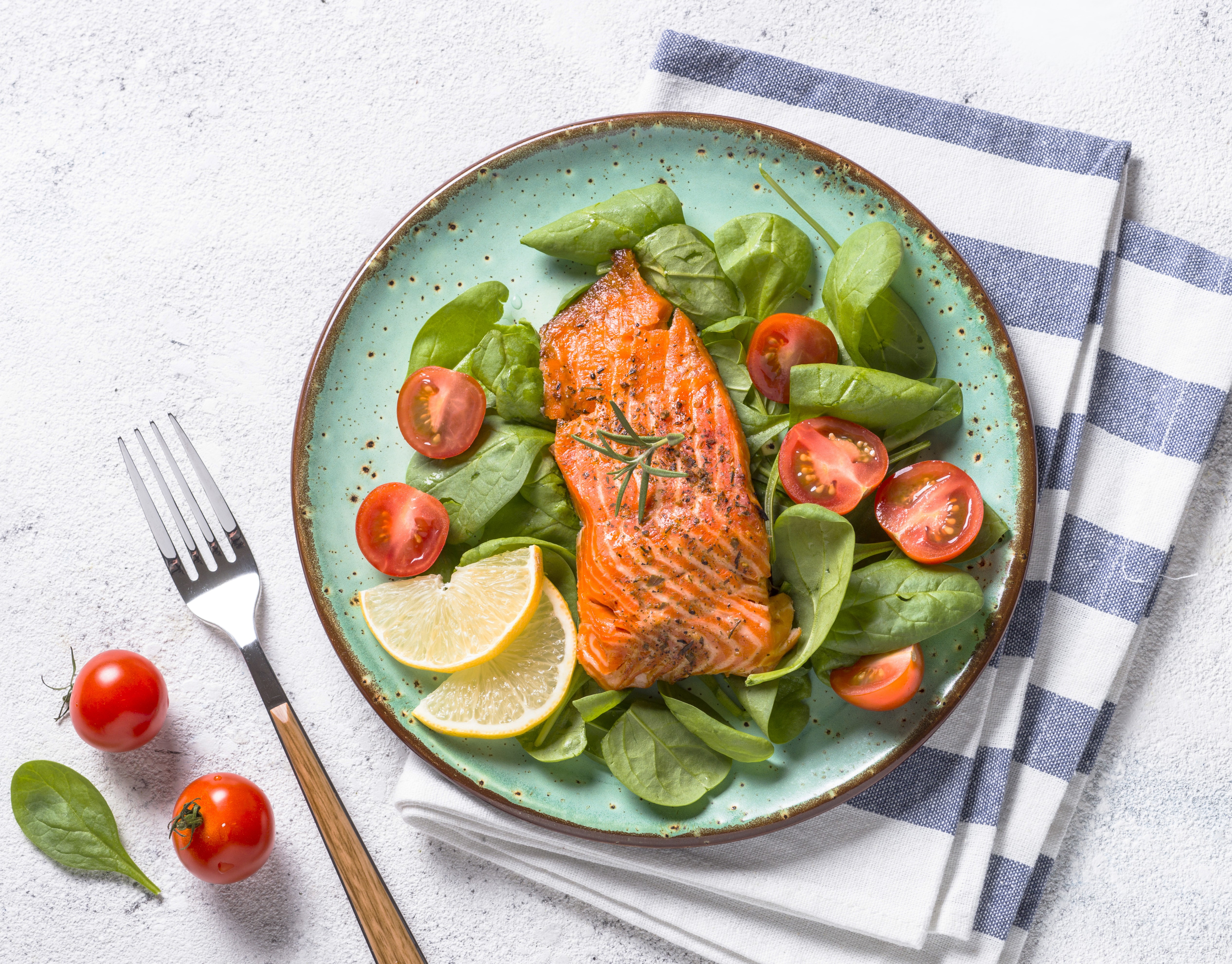 Salmon is an excellent source of omega-3 fatty acids, which decrease inflammation[*] and support strong brain function[*]. It's also low in mercury and high in complete protein, making it one of the healthiest fish you can eat.
Always choose wild-caught salmon if you can. It has far more omega-3 fatty acids than farmed salmon[*].
Serving size: 3 oz
Calories: 150
Protein: 21g
Fat: 7g
Carbs: 0g
Recipes:
2. Eggs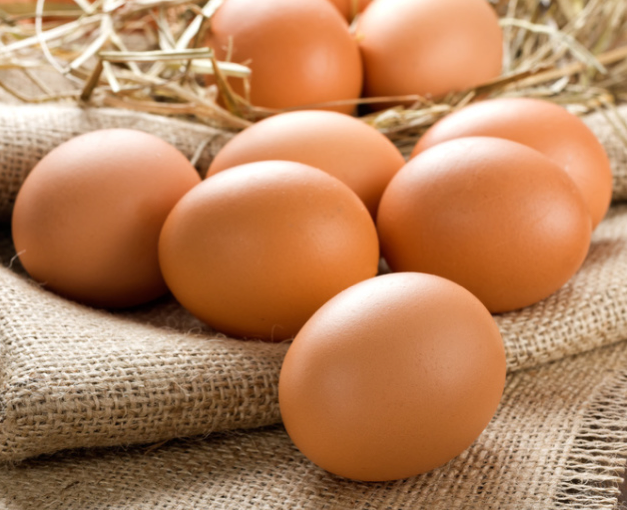 Eggs are one of the most nutritionally complete foods you can eat. They contain a wide variety of vitamins and minerals, including vitamins A, D, B2, B5, B6, and B12, as well as selenium, calcium, and the antioxidants lutein, zeaxanthin, and choline.
Eggs are also high in complete protein and healthy fats. They're a great protein-rich breakfast option and pair well with veggies like mushrooms and spinach.
Serving size: 1 large egg
Calories: 75
Protein: 6g
Fat: 5g
Carbs: 0g
Recipes:​
3. Beef
Beef is a great source of protein, iron, zinc, B vitamins, vitamin D, magnesium, and potassium. It's also versatile enough to fit into any diet that includes meat. If you want to avoid fat, choose lean cuts like sirloin, top round, bottom round, or 92% lean ground beef.
If you're on a keto or low-carb diet, you may want fattier cuts like ribeye, skirt steak, tenderloin (filet mignon), or brisket.
Grass-fed beef has more nutrients and is also a good source of omega-3 fatty acids, thanks to the grass the cows eat.
The following nutrition info is for 85% lean ground beef, which is perfect for burgers and meatballs.
Serving size: 3 oz
Calories: 180
Protein: 16g
Fat: 13g
Carbs: 0g
Recipes:
4. Chicken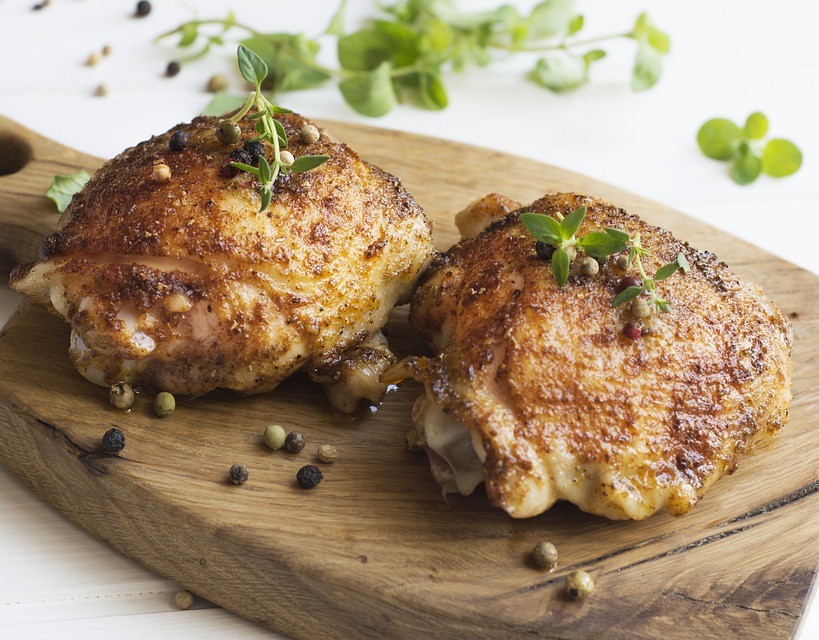 A single chicken breast contains more than 50 grams of protein and is very low-fat, giving it fewer calories per gram of protein than many other options on this list.
If you're following a low-carb or keto diet and you want more fat, you can choose chicken thighs or chicken wings instead. They're also high in protein but aren't quite as lean.
The following nutrition facts are for skinless chicken breast.
Serving size: 1 breast
Calories: 280
Protein: 54g
Fat: 6g
Carbs: 0g
Recipes:
5. Canned Tuna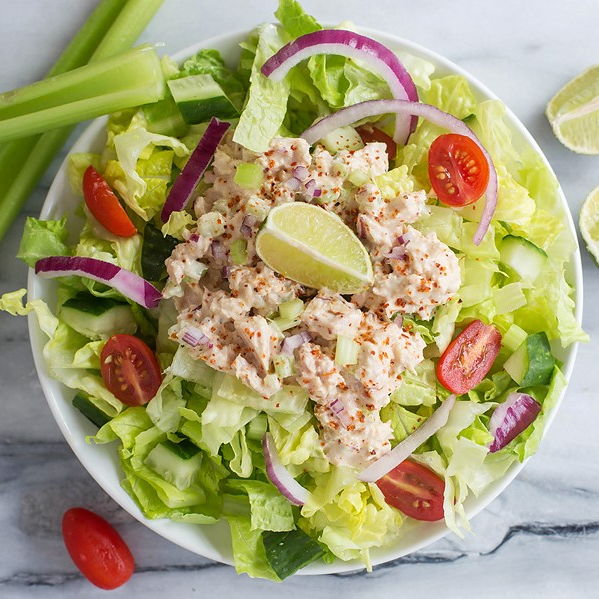 Tuna is a good source of complete protein and omega-3 fatty acids, as well as folate, iron, and vitamin B12.
If you're going to eat canned tuna regularly, make sure you choose skipjack tuna (sometimes labeled "chunk light" tuna), which is a healthy low-mercury fish. Albacore tuna (sometimes labeled "chunk white" tuna) has nearly three times more mercury.
Serving size: 3 oz
Calories: 70
Protein: 16g
Fat: 0.5g
Carbs: 0g
Recipes:
6. Greek Yogurt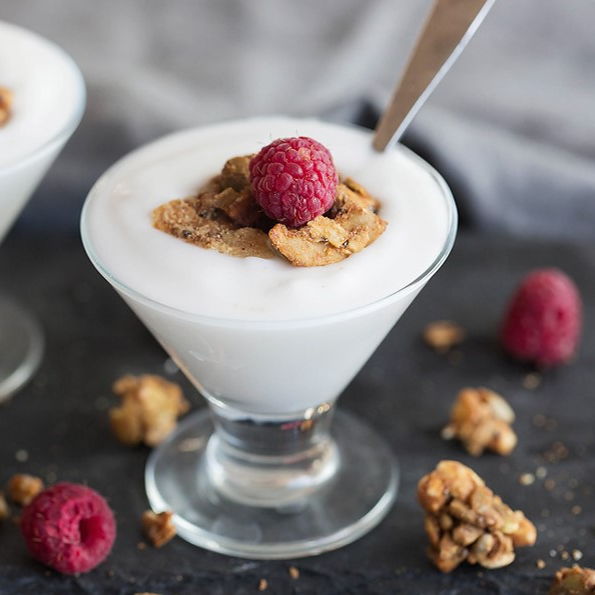 Greek yogurt is a type of strained yogurt that has a thicker consistency than standard yogurt.
Greek yogurt is higher in protein and lower in sugar than its unstrained counterpart. It's also an excellent source of probiotics that offer health benefits for your gut and digestion[*].
Serving size: 7 oz
Calories: 190
Protein: 18g
Fat: 10g
Carbs: 6g
Recipes:
7. Cottage Cheese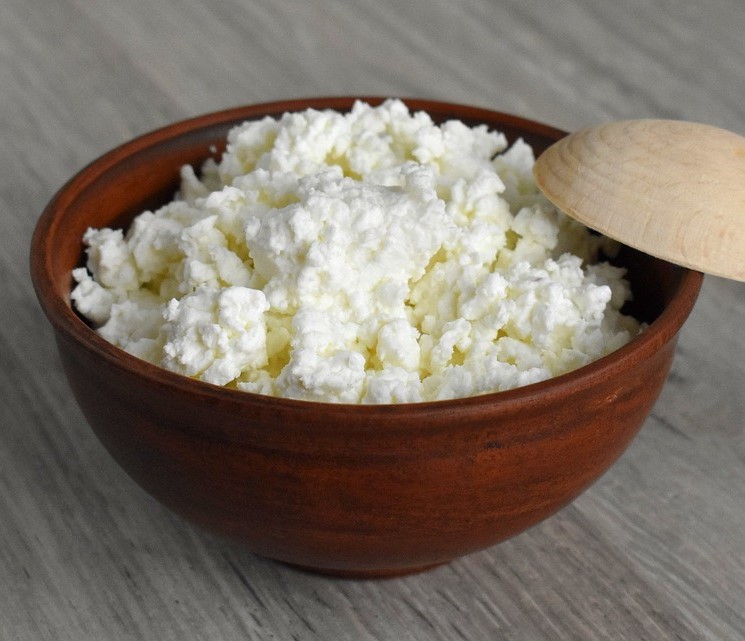 Cottage cheese is another low-calorie, high-protein dairy product and a great way to make sure you get enough protein on a weight loss diet. It's also a good source of calcium, selenium, phosphorus, and vitamin B12.
Serving size: 1 cup
Calories: 160
Protein: 26
Fat: 2
Carbs: 6
8. Peanut Butter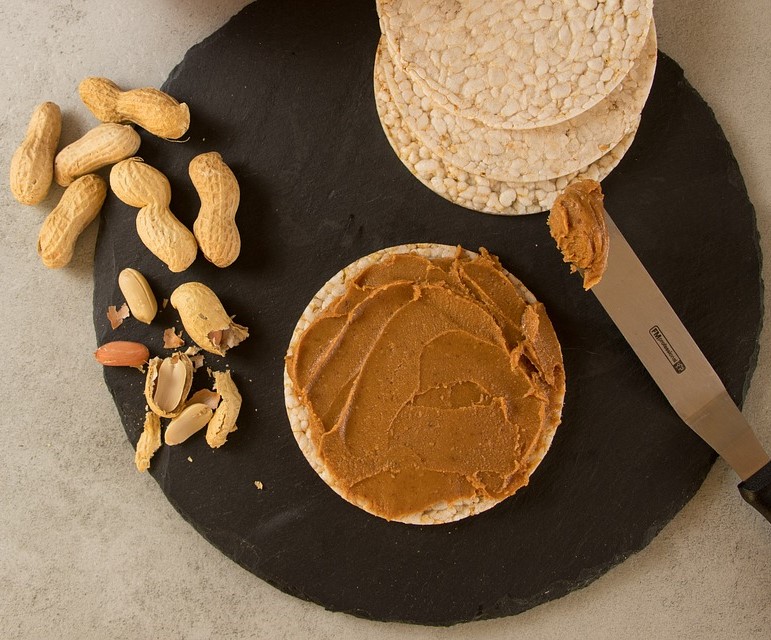 While they're technically legumes (like chickpeas, black beans, and lentils), not nuts, peanuts have a high protein content, low sugar, and lots of healthy fats, making them well-suited for a variety of weight loss diets.
Serving size: 2 tbsp
Calories: 190
Protein: 8g
Fat: 16g
Carbs: 6g
Recipes:
9. Whey Protein Powder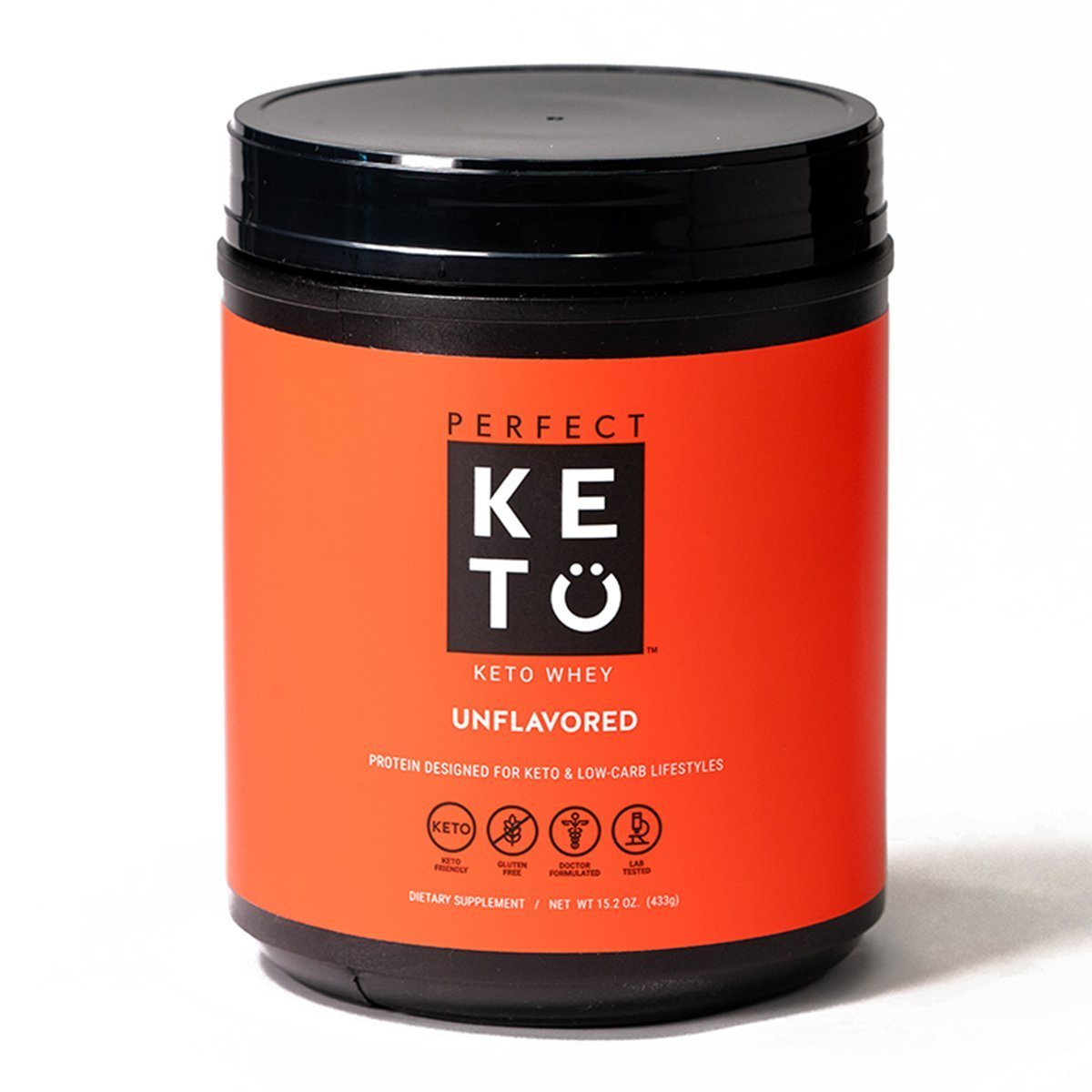 Whey protein has been the gold standard for athletes and bodybuilders since the 1980s. It's one of the most bioavailable sources of protein and is an excellent choice if you want to build muscle.
Perfect Keto Whey Protein includes MCT oil powder, which suppresses hunger and makes it even better for weight loss[*].
Serving size: 1 scoop (24g)
Calories: 100
Protein: 15g
Fat: 4g
Carbs: 2g
Recipes:
10. Collagen Protein Powder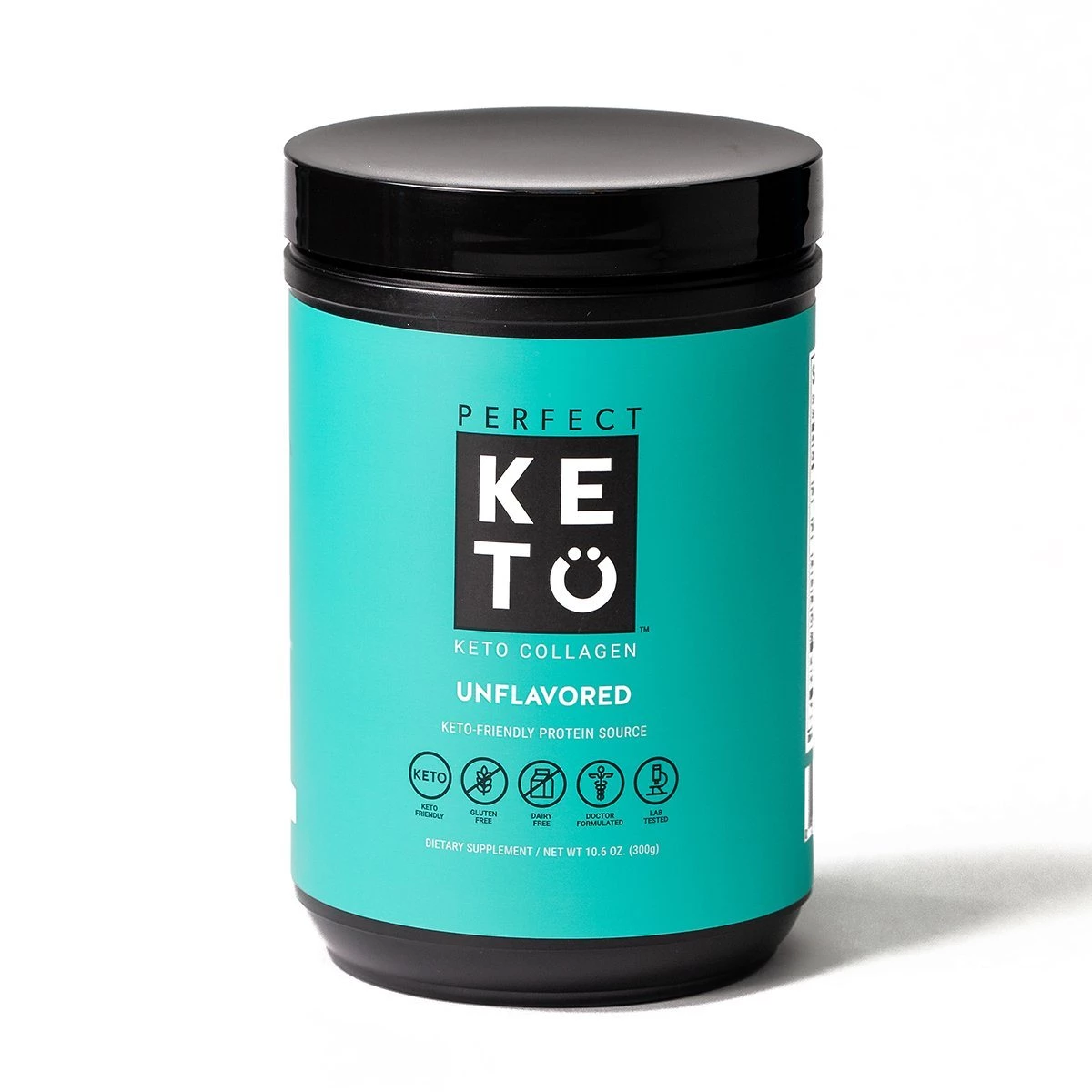 Collagen is the main protein that makes up your skin and joints, and taking collagen protein powder as a supplement promotes skin elasticity, smoothness, hydration, and density[*].
Where whey protein is better for muscle building, collagen protein is ideal for recovery and anti-aging. It's a great addition to any diet, especially if you want to keep your skin looking its best.
Serving size: 1 scoop (20g)
Calories: 90
Protein: 10g
Fat: 4g
Carbs: 3g
Recipes:
11. Soybeans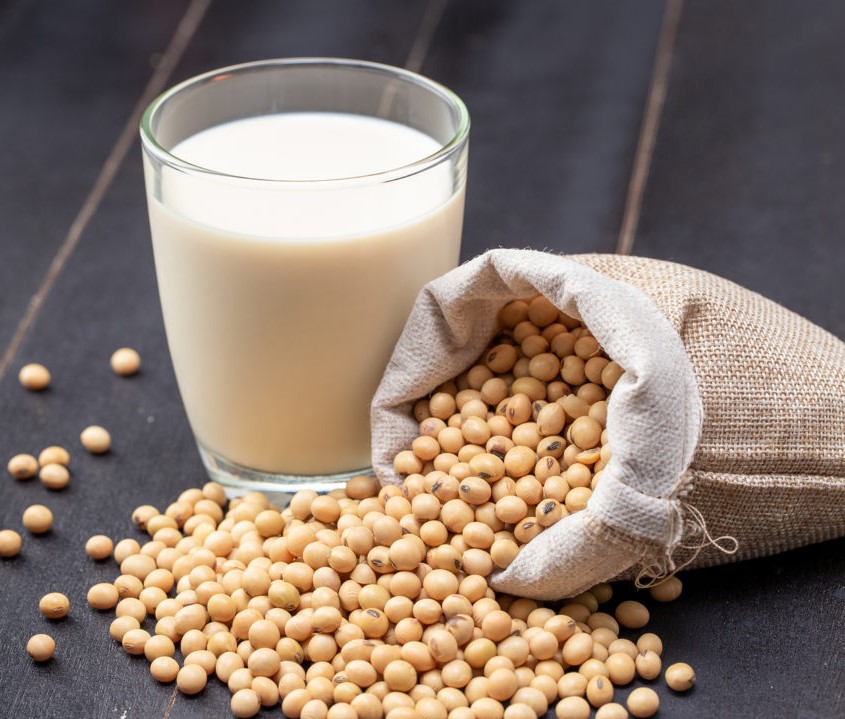 Unlike most plant-based protein sources, soybeans (edamame) are a complete protein –– they contain all essential amino acids that are the building blocks of protein in the human body.
Soy protein is also easy to absorb, making soybeans a valuable protein-rich food if you're on a vegan diet.
However, you may want to mix in other protein sources with soybeans. They contain isoflavones, compounds that mimic estrogen in your body[*] and can disrupt your hormones if you eat soy in large amounts[*].
Serving size: 1 cup
Calories: 190
Protein: 17g
Fat: 8g
Carbs: 7g
12. Chia Seeds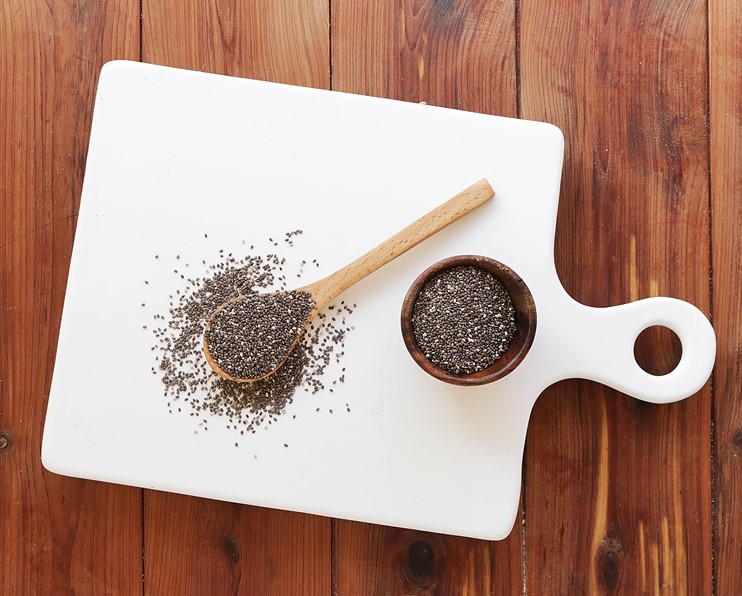 Chia seeds are another good vegan protein source. They're also low in carbs and high in healthy fats, which makes them ideal if you're following a plant-based low-carb diet.
Chia seeds are an exceptional source of fiber (11 grams of fiber per serving), making them especially satiating for the calories they contain.
One note: many chia seed companies promote chia seeds as a good source of omega-3 fatty acids. However, the seeds contain ALA, a form of omega-3 that your body cannot absorb efficiently. Your body can only use about 5% of the ALA you eat[*], so you're better off taking a fish oil supplement (or algae supplement if you're vegan) or getting your omega-3s from fatty fish like salmon, mackerel, tuna, or anchovies.
Serving size: 1 oz
Calories: 140
Protein: 5g
Fat: 9g
Carbs: 2g
Recipes:
13. Pumpkin Seeds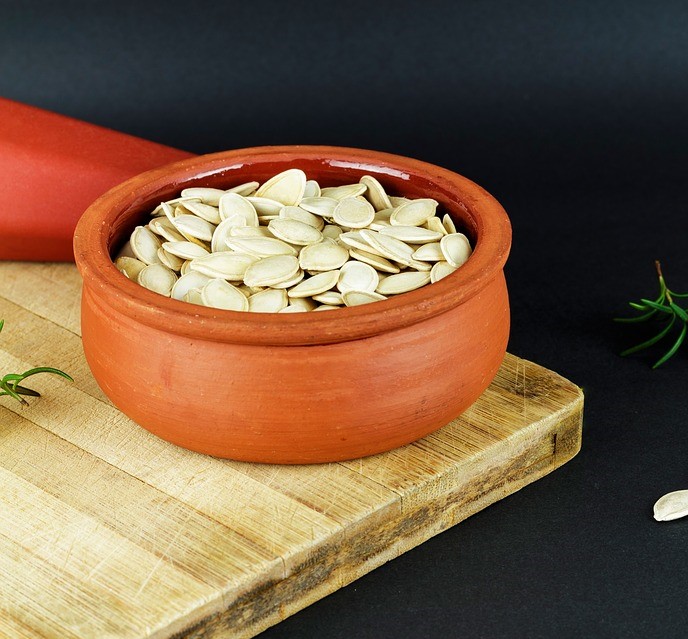 Pumpkin seeds are a good source of protein, fiber, monounsaturated fats, and potassium. They're an especially good option if you're a vegan and you want to increase your protein intake.
Serving size: 1 cup
Calories: 280
Protein: 12g
Fat: 12g
Carbs: 22g
Recipes:
The Takeaway
A high-protein diet can help you lose weight and keep it off long-term. Prioritizing high-protein foods like the ones in this article will keep you full, speed up your metabolism, support muscle growth, and promote fat loss.
And if you want to lose weight but you aren't sure what to do, consider trying a ketogenic diet; one of the most effective diets for sustainable fat loss.