If you're worried that the fun and festivities of game day will throw your off track, don't stress — there are plenty of keto-friendly Super Bowl snack options.
So eat, drink, be merry, and keep those ketones flowing.
1. Jalapeno Poppers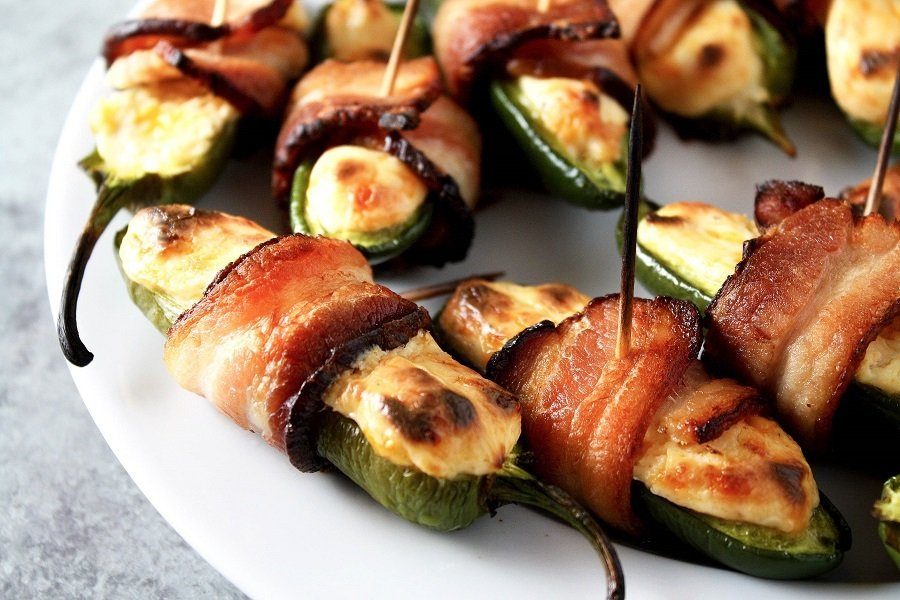 Jalapeno poppers are one of the most popular keto appetizers around. Who doesn't love some cream cheese, bacon, cheddar, and peppers? Be careful with these guys though, some of those poppers are really packing the spice.
2. Parmesan Chicken Wings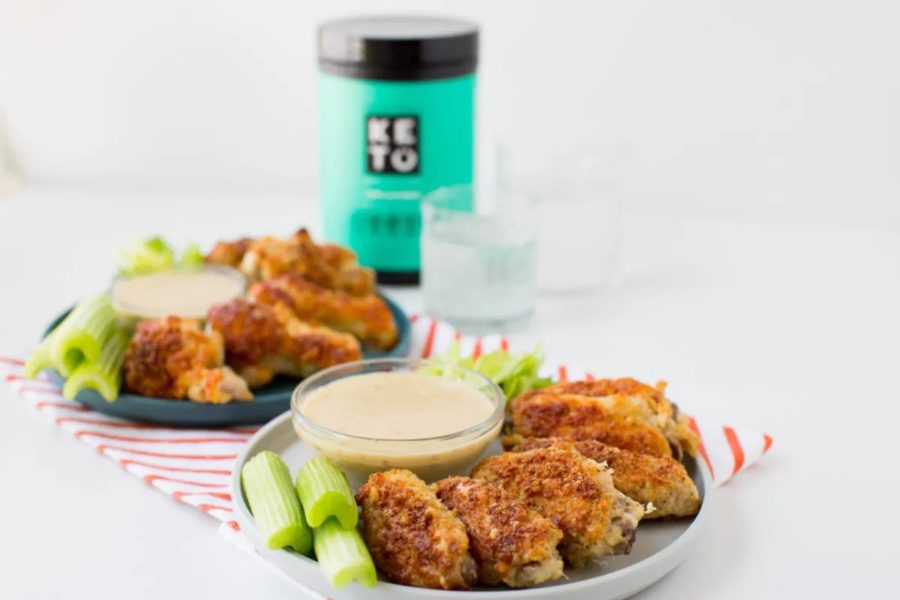 It's just not game day without some chicken wings. And these parmesan chicken wings take the cake when it comes to crispy, satisfying, finger food. You can dip these wings in whatever keto-friendly sauce you like; buffalo sauce, parmesan garlic sauce, ranch, you name it.
3. Smoked Salmon Pate with Cucumber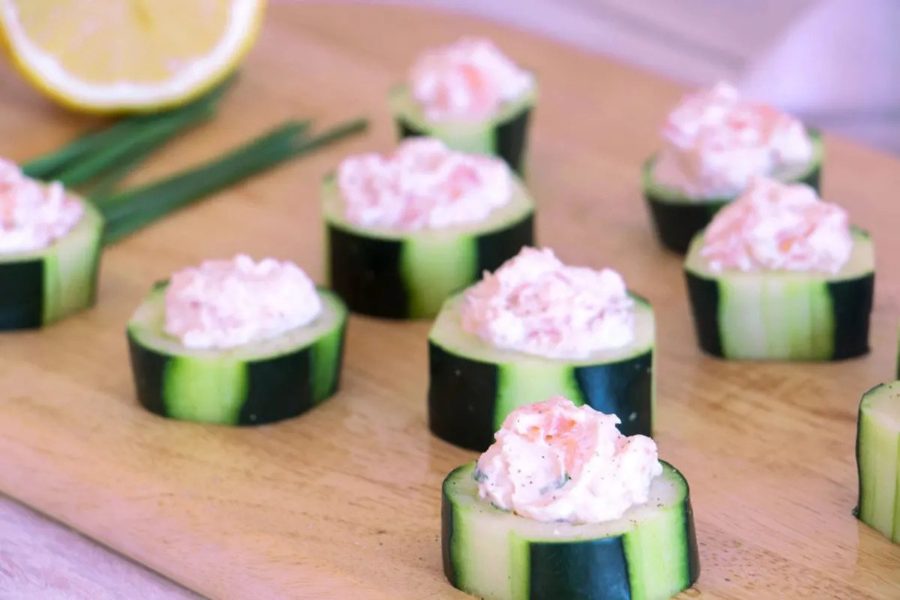 These refreshing bites make a fantastic addition to your appetizer selection. The fresh cucumber topped with a flavorful salmon pate adds a little class to the standard Super Bowl spread. Serve this smoked salmon pate fresh out of the refrigerator for optimal flavor.
4. Cheesy Keto Buffalo Chicken Dip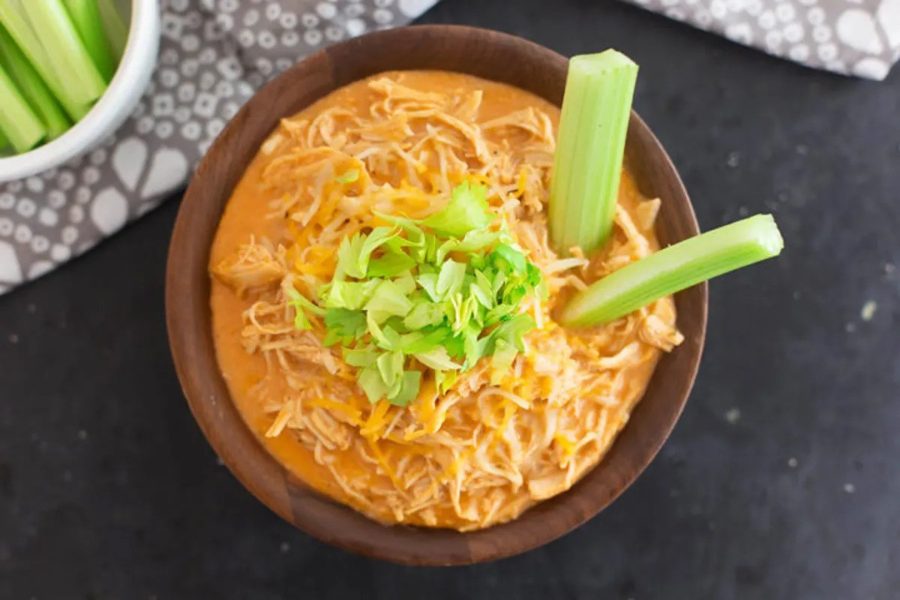 This cheese keto buffalo chicken dip takes a fresh spin on buffalo chicken wings. Instead of the whole bone-in wing hassle, center the appetizer around the best part — the sauce. You still get all the flavors you're looking for with a fraction of the mess. Chop up some fresh veggies like cucumber, zucchini, and bell peppers for dipping.
5. Delicious Low-Carb Keto Nachos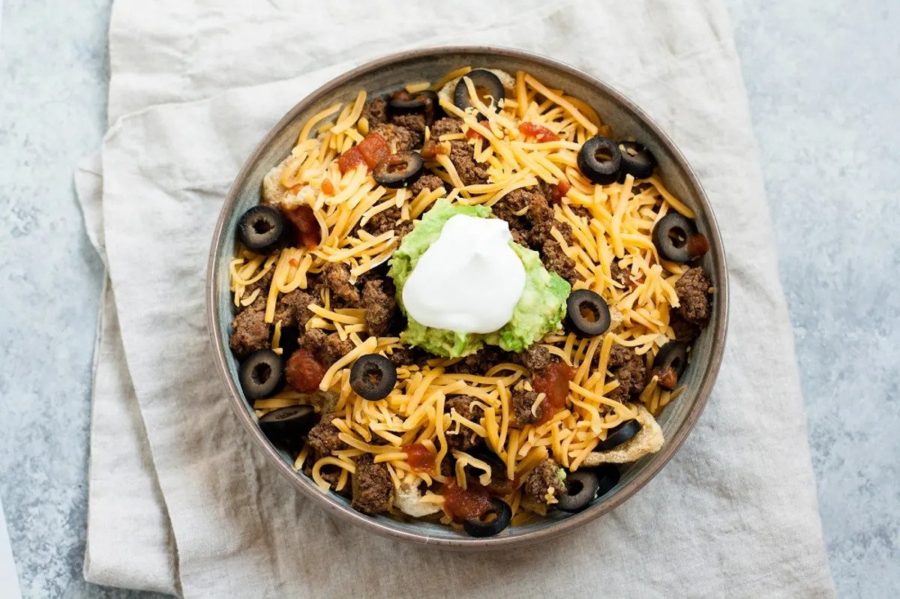 Nachos are the ultimate party food, layered with cheese, guacamole, sour cream, beef, and spices; this keto-friendly nacho recipe is sure to go quick. And if you're wondering how nachos could be keto — the secret ingredient is pork rinds.
6. Simple Keto Meatballs (5-Ways)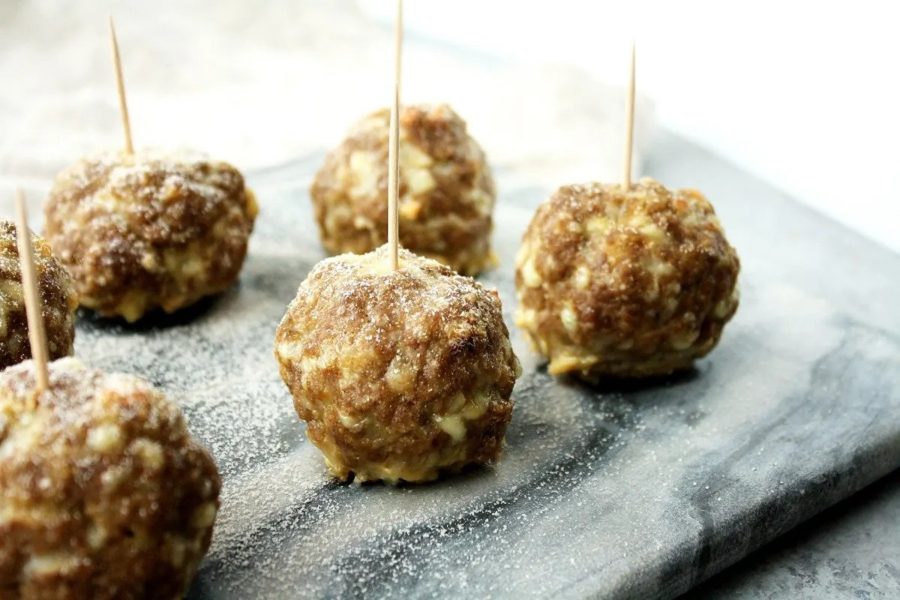 Meatballs are one of those versatile foods that can be jazzed up to become the main course, or simply served on a platter with some toothpicks as an appetizer. Either way, they're equally delicious and satisfying.
And these simple keto meatballs are extra versatile, serving as a base recipe to which you can add ingredients for Asian meatballs, BBQ meatballs, alfredo and cheese meatballs, pizza meatballs, or buffalo meatballs.
7. Chunky, Zesty, Keto Guacamole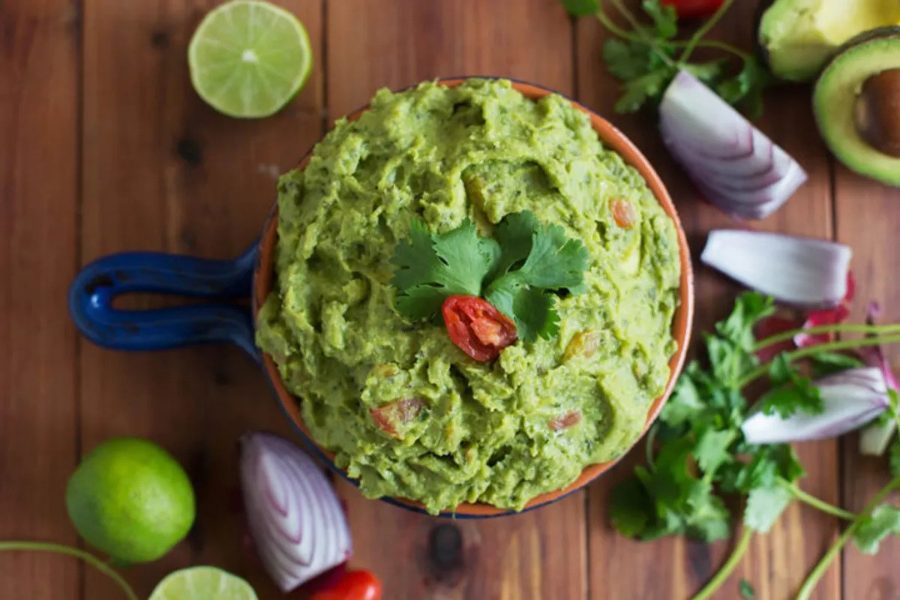 Chips and guac are game day staples. You can jazz up this keto guacamole recipe with extra spices, or keep it plain and simple with some cilantro sprinkled on top.
Skip the tortilla chips and opt for some veggies or keto-friendly crackers instead, and enjoy this delicious, mouth-watering dip.
8. Cauliflower Mac and Cheese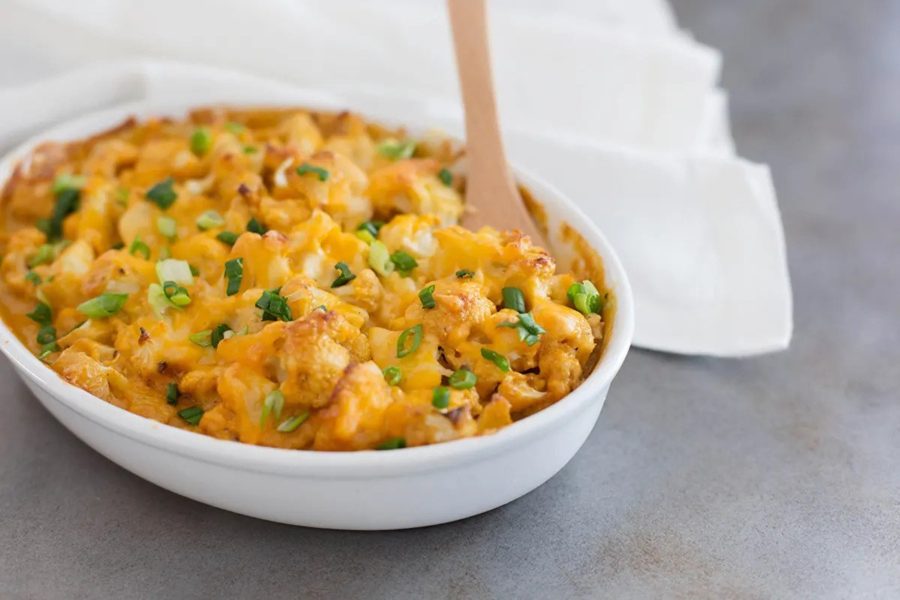 This cauliflower mac and cheese is packed with flavor, and it's 100% gluten-free. Get all the chewiness and texture of traditional mac and cheese without any of those sneaky carbs.
9. Creamy Spinach Artichoke Dip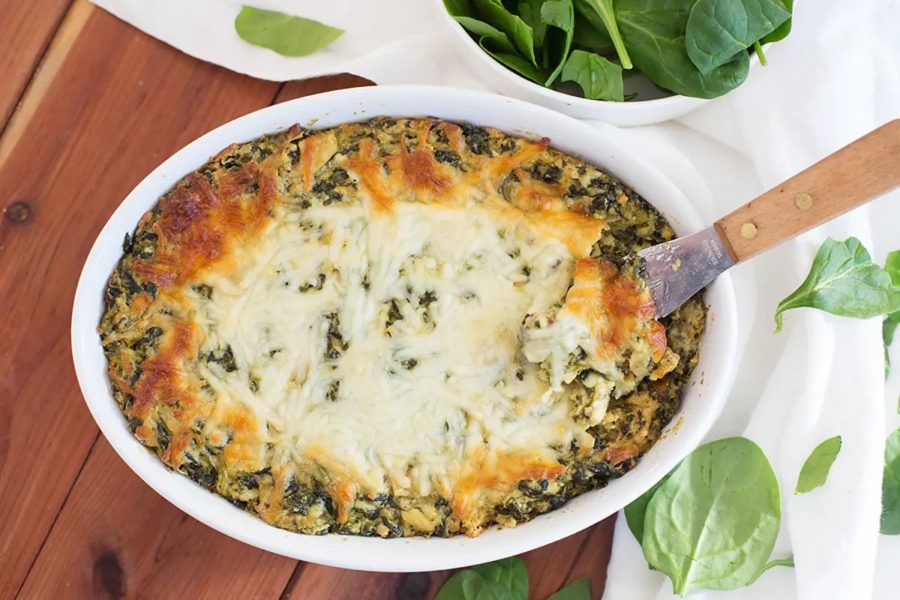 Who doesn't love a little spin dip? Enjoy this spinach and artichoke dip fresh out of the oven for a creamy and satisfying snack. It's loaded with cheese (mozzarella, parmesan, and cream cheese), as well as nutritional yeast for a little b vitamin boost.
10. Cheesy Garlic Breadsticks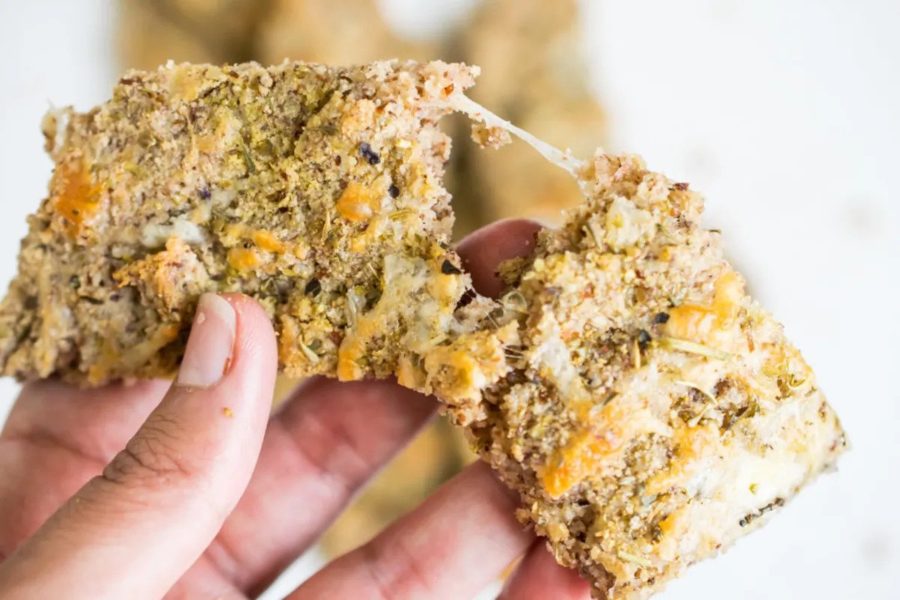 Breadsticks on the keto diet? Yes, that is correct. These cheesy garlic breadsticks skip the carbs and opt for almond flour, coconut flour, cheese, and butter, so you get a crispy and satisfying treat with only five grams of net carbs.
11. Avocado Deviled Eggs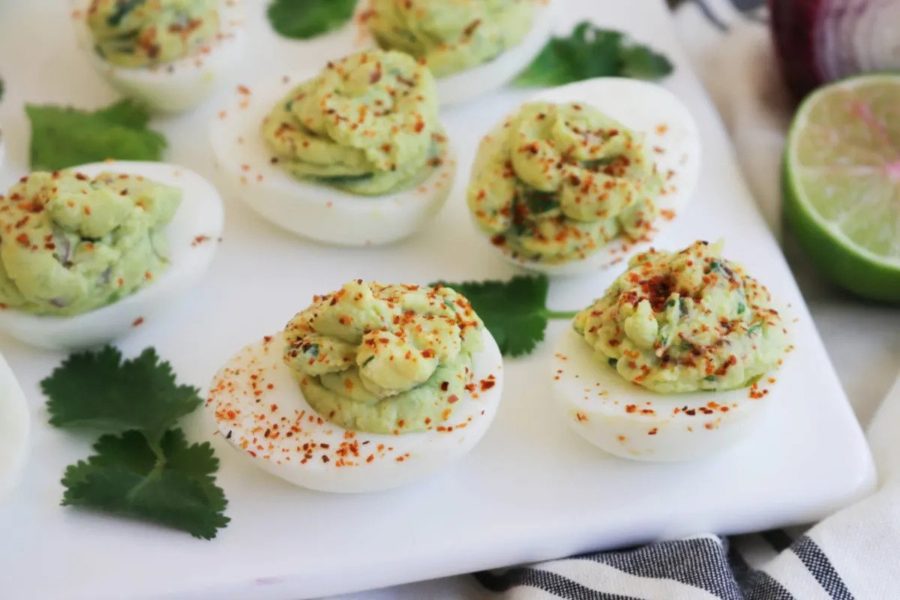 Deviled eggs make the perfect protein snack. If you're planning to indulge in some keto-friendly game day drinks, it's essential to have blood sugar controlling snacks around — and these avocado deviled eggs will do the trick. Packed with the healthy fats from avocados and the protein from the eggs, they're almost a complete meal in themselves.
12. Keto Cheeseburger Casserole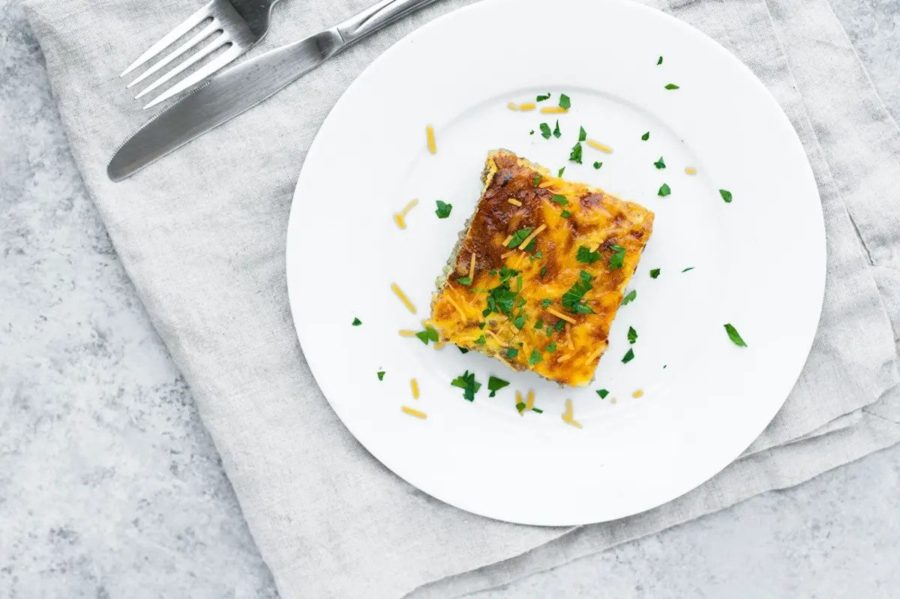 If you're looking for something a little more substantial, this keto cheeseburger casserole serves 12 people and is an excellent way to provide some protein. Forget the fuss of grilling; you can prep this casserole ahead, so you don't have to miss a minute of game time.
13. Crispy Keto Mozzarella Sticks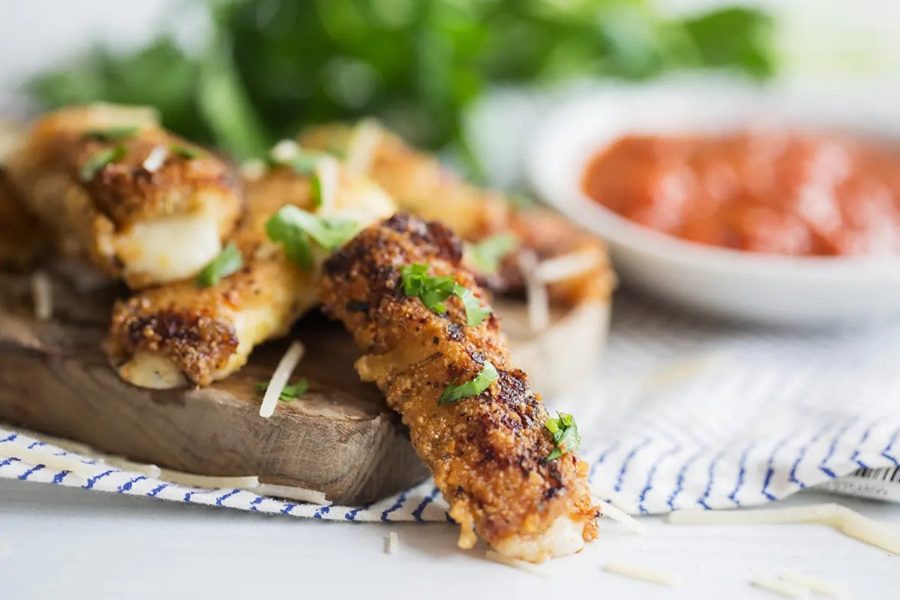 Another party-time favorite, mozzarella sticks, provide the perfect combination of warm, chewy, and crispy. With simple ingredients, you indulge in these gluten-free keto mozzarella sticks guilt-free. Dip them in a keto-friendly marinara or enjoy them as-is.
14. Fathead Pizza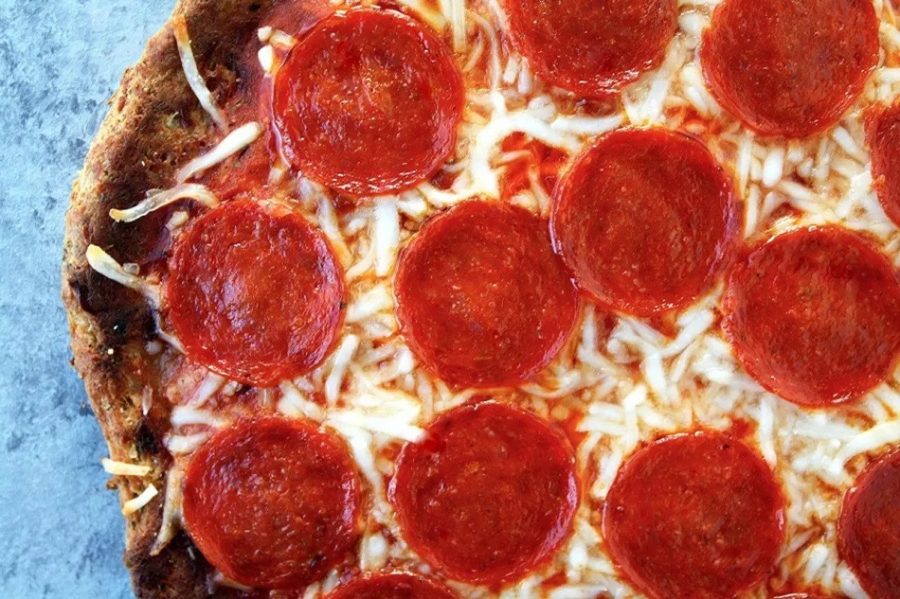 Pizza and beer are the unspoken mascots of football food. Don't miss out on any of the tradition this year by planning ahead and making a low-carb fathead pizza. Add whatever keto-friendly topping you would usually ask for on your pizza — pepperoni, onions, mushrooms, sausage, don't hold back.
15. Slow Cooker Keto Taco Soup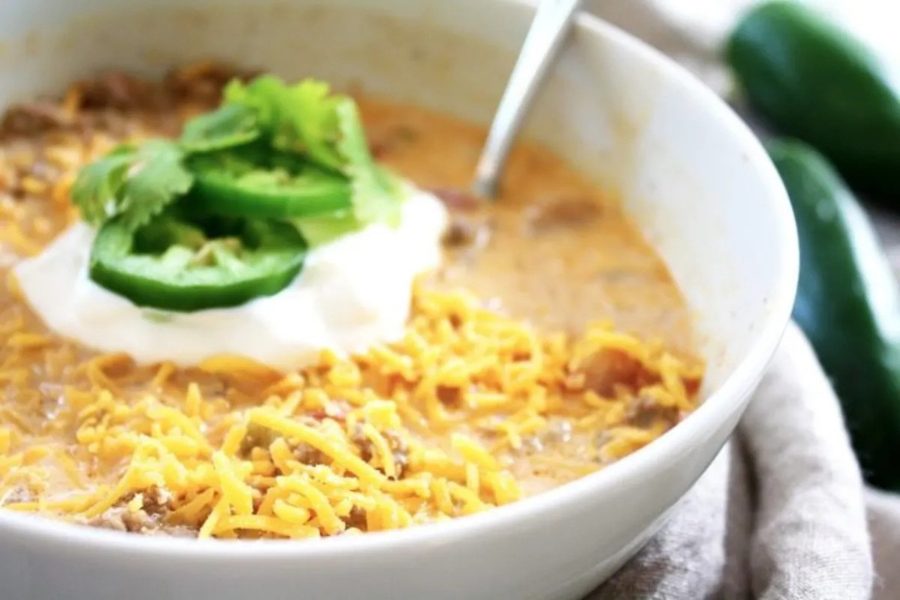 This savory keto taco soup is bursting with flavor and makes a perfect addition to your super bowl party food offerings. Sprinkle some cheddar cheese and sour cream on top, and you've got yourself a satisfying meal. This is an excellent option to bring if you're attending someone else's party, and you're unsure if there will be enough keto-friendly snacks to keep you happy.
Takeaway
It's easy to lose track of your dieting goals with the big game around the corner, but these keto-friendly snacks have you covered.
If you're planning on indulging in a few beverages on game day, it's crucial to be prepared. Alcohol can lower your inhibitions, and those carb-heavy snacks hanging around might start to look awfully enticing.
Get ahead of the cravings by going in prepared. And remember, if worst comes to worst you can always get back on track tomorrow.