Think keto is impossible? Think again.
A ketogenic diet might seem overwhelming at first. But don't worry — the more you learn, the easier it gets. By meal prepping, planning your meals in advance and having a stockpile of easy recipes to refer to, eating keto will become second nature.
You'll dive into keto tips, tricks and recipes below. First, here's a quick recap on the basics of the keto diet.
Basics of the Keto Diet
The purpose of the ketogenic diet is to put the body into a state of ketosis: burning fat — rather than carbs — for energy. Ketosis provides a host of health benefits, including weight loss and cognitive benefits.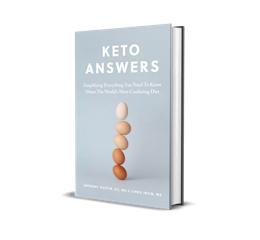 Keto Answers Book
Have a conversation with a leading keto doctor and keto researcher at your fingertips so you can feel better and keto with confidence.
Buy Now
On keto, the majority of your caloric intake will come from fat, with some protein and very few carbs. Most people can enter ketosis following these guidelines:
70-80% of calories should come from fat
20-25% of calories should come from protein
5-10% of calories should come from carbohydrates
This "starves" your body of carbohydrates, which would otherwise be converted into glucose in the liver. With no glucose available, your body burns ketones as its primary energy source, transitioning your body into a fat-burning state.
Keto Meal Prep: Foods You Can and Cannot Eat on Keto
On keto, follow the saying, "Cook once, eat twice." Meal prepping helps save time, money and energy. Set aside one day per week to make your meals in advance. Having prepared meals stocked in your fridge will prevent you from grabbing carb-heavy snacks or takeout.
Below, you'll learn the basics of keto meal prep.
Eat Real Food — Keto-Approved Food List
When you hit the grocery store for the first time, stick to the basics. Focus on meat, vegetables and cooking fats. Nuts and dairy products can be purchased in moderation to be consumed as snacks or recipe ingredients.
When filling your shopping cart, stick to the items below. For a detailed list, read this post.
Meats: Chicken (whole, thigh, breast), pork (shoulder, belly, loin), steak (hanger, flank, sirloin, chuck, filet mignon, prime rib), high-quality sausage, ground or hamburger meats (pork, beef, turkey, lamb), roast beef, ham, bacon, duck
Seafood: Salmon, tuna, trout, tilapia, halibut, crab, lobster, swordfish, pollock, cod, oysters, shrimp
Fats and oils: Olive oil, coconut oil, flaxseed oil, avocados
Dairy: Heavy creams, grass-fed butters, hard cheeses, eggs
Nuts: Keto nuts and nut butters (no added sugars or oils)
Low carb vegetables: Leafy greens like kale, spinach, swiss chard, mustard greens, and lettuce, green beans, cabbage, celery, mushrooms, zucchini, asparagus, broccoli, eggplant
Condiments: Salt, pepper, sugar-free herbs and spices
Don't get too caught up on specialty ingredients such as almond flour, coconut flour, packaged products with "keto" or "low carb" on the label (i.e. keto tortillas) or keto-friendly sweeteners. These pantry items are nice for keto treats or gourmet meals, but aren't necessary for a weeknight dinner.
Know What to Avoid: Foods Not Allowed on Keto
To make your meal prep as simple as possible, it's helpful to know which foods to avoid. Avoid the grocery aisles containing the below food groups. If they're currently stocked in your cupboards, it may be best to throw them out, or donate any unopened packaged foods.
Foods to avoid on keto:
Sugar: White sugar, brown sugar, honey, maple syrup (see this post for keto-approved sweeteners)
Grains: White and wheat bread, whole grains, oats, rice, quinoa, couscous, pasta
Fruit: Apples, mangoes, melons, oranges (berries can be consumed in moderation)
Legumes: Black beans, kidney beans, soy, lentils
Starch: Sweet potatoes, potatoes, parsnips, carrots, other starchy vegetables
Plan in Advance: Keto Meal Plans and Meal Planning Apps
If planning your meals seems intimidating, you might consider following a meal plan. This will take away the stress of planning and selecting meals. Perfect Keto offers 2 one-week meal plans for download:
There are a number of meal planning mobile apps available for download. Here are a few you might find useful:
FoodPlanner (free): This app allows you to browse the web for healthy recipes and download them into the app. Meaning, you could download Perfect Keto recipes right to your phone! And the best part? A shopping list will be made for you. Simply bring your phone to the grocery store, and you're set.
Paprika Recipe Manager ($5): Like FoodPlanner, Paprika allows you to browse for recipes and download them into the app. It takes things one step further, allowing you to scale recipes to fit your family needs, categorize your shopping list by aisle and check off recipes.
Yummly (free): Arguably the most well-known app on this list, Yummly helps you find recipes and share with friends. While not as robust as the other two options, it certainly makes it easy to find and save keto-friendly meals.
Don't Overthink It
Find a few different meals you like and stick with them! There's no rule saying every meal must be Instagram-worthy. Make things easy by having a list of go-to meals — those you can make without even looking at a recipe.
For example:
Breakfast could be: eggs fried in coconut oil with turkey sausage
Lunch could be: a keto chili or stew with a leafy green salad
Dinner could be: steak or crispy salmon with cauliflower rice, a salad, or side of low carb cooked greens
25 Easy Keto Meals You Can Make Anytime
Now that you understand the basics of keto meal prepping, add these easy keto meals to your weekly line-up.
Easy Keto Breakfasts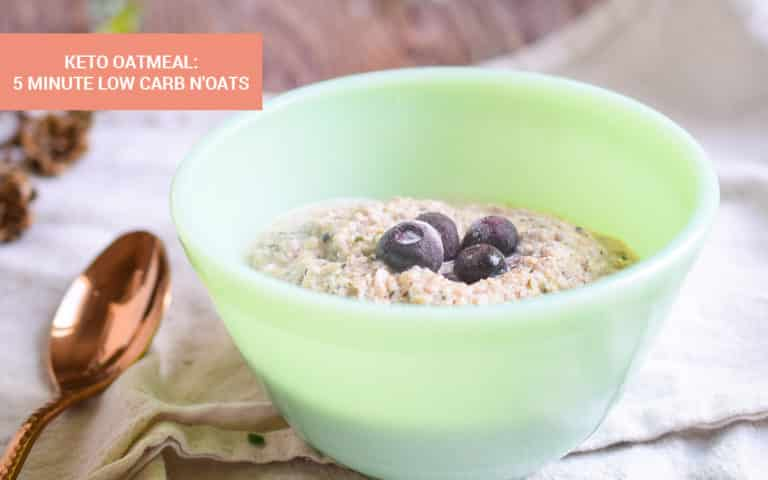 Miss oatmeal? This keto oatmeal takes all of five minutes to prepare, and requires just three steps. Plus, it's packed with healthy fats, protein and 16 grams of fiber.
Savory Crustless Breakfast Keto Quiche
What's the most difficult part of making a quiche? The crust. What part of a quiche is most heavy in carbohydrates? The crust. By making a crustless quiche, you spare yourself the carbs, and the time and headache of baking.
Crunchy Coconut Cluster Keto Cereal
One of the most time-consuming practices in cooking is the clean up. This keto cereal uses just two dishes (a baking sheet and a large bowl), saving you time and energy post-baking.
Here's a list of instructions you'll love: Place into a blender, blend, enjoy. It doesn't get much simpler than that. Plus, who doesn't love eating chocolate for breakfast?
Made with just five simple ingredients, these avocado egg bowls will be a weekly staple in your home. Plus, they're easy to make ahead — simply double the recipe, then store in a plastic bag for breakfast throughout the week.
Hard boiled eggs? Easy. Bacon-wrapped asparagus? Easy. A three-ingredient recipe? All too easy. Impressive your friends with this delicable brunch spread (and fool them into think you spent all morning in the kitchen).
Casseroles are easy, go-to meals for multiple reasons. First, they're made in a single dish and require little clean up. Secondly, it's easy to divide your casserole into equally-sized squares, then store each square in tin foil. Simply grab one each morning on your way to work, then toss in your office microwave.
Easy Keto Lunches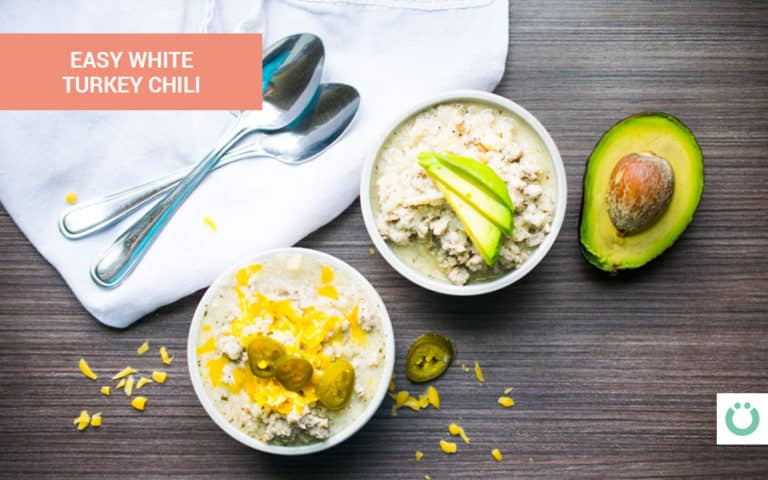 Smoked Salmon Pate with Cucumber
This recipe is incredibly easy to make for lunch or as a party appetizer. Once you've prepared your salmon pate, simply slice fresh cucumber and layer for a quick and easy recipe.
In the colder months, nothing is more satisfying than a bowl of this slow cooker taco soup. Simply combine your seasoned ground beef, broth and seasonings in the slow cooker for a satisfying meal.
This easy tuna salad takes just one dish and two steps. Simply combine all ingredients in a large bowl, then layer over your favorite salad or lettuce for a quick lunch.
There's only eight ingredients in this white turkey chili. Here, low carb cauliflower rice is swapped in and legumes taken out for an easy, low carb meal.
Sheet Pan Brussels Sprouts and Bacon
Here's what you need for this recipe: brussels sprouts, bacon, salt and pepper. That's it! Roast on a sheet pan at 400 F for 35 minutes for a go-to weekday meal.
30-Minute Spicy Keto Ramen Bowl
Yes, ramen can be healthy. Yes, ramen can be keto. This ramen dish tastes much better than the stuff you heated up in college, and it's ready in just 30 minutes.
Keto Cauliflower Mac and Cheese
With just eight ingredients, the only thing easier than this mac and cheese recipe is the stuff you'll find in a box. Plus, this version is much healthier, replacing carb-laden macaroni noodles with low carb cauliflower florets. Enjoy on its own or as a healthy side dish.
Easy Keto Dinners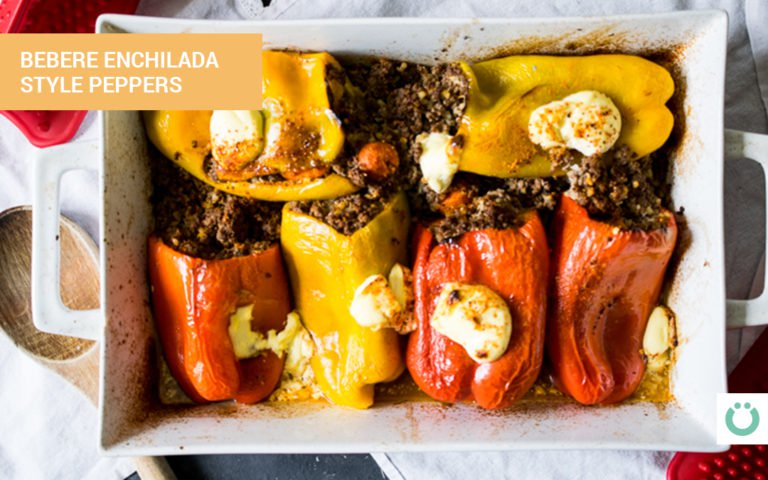 Other than pork chops and parmesan cheese, all you need for this easy dinner is seasoning. It takes just 10 minutes of prep time, then toss in the oven to bake for 50 minutes.
An easy, time-saving tip is to purchase a rotisserie chicken, shred it and use it in various recipes. Here, combine shredded chicken with slaw and seasoning for a quick weeknight meal.
Super Simple Chicken Cauliflower Fried Rice
The latest ingredient to grace the produce aisle? Ready-made riced cauliflower. Spare yourself the time and hassle of grating cauliflower in a food processor, and pick up a bag of riced cauliflower for this easy, Asian-inspired dish.
For an easy taco Tuesday, simply slice bell peppers, onions and strip steak. Then combine with spices in a skillet for a quick dish.
Are you crunched for time on weeknights? Prepare this casserole on Sunday afternoon, then toss in the oven when you get home from work on Monday. Plus, there will be leftovers — enough to get you through several meals.
Enchilada-Style Stuffed Peppers
Stuffed peppers are one of the easiest recipes you can prepare. Simply saute the meat and vegetables in a skillet, then stuff the peppers and place into the oven. Swap out the seasonings, trading Mexican flavors for Italian, for two meals using the exact same recipe.
The slow cooker is an incredible tool when trying to save time and energy. In this pulled beef recipe, combine all ingredients in the slow cooker and cook for 10 to 12 hours. You can put the ingredients in overnight and have them ready by morning, or prepare when you wake up so it's ready when you get off work.
If you're a fan of meatless Monday, you might want to try these buffalo bites. They require just five ingredients, 10 minutes of prep time and 20 minutes of cook time. Enjoy as a weeknight meal or as a party-friendly appetizer.
Stir frys are incredibly easy meals to prepare, require very few net carbs and typically only require one skillet. Plus, frozen vegetables (and frozen seafood, for that matter) work great in stir fry recipes. Purchase a bag of frozen mixed veggies and keep on hand — you'll be able to prepare a delicious dinner, even when you forgot to grocery shop.
Low Carb Crispy Keto "Fried" Chicken
Want an easy keto fried chicken recipe? All you need is seasoning, crushed up seeds, chicken breasts or thighs, a Ziploc bag and a baking sheet. Bake for 30 minutes in the oven and you have a soul food dinner that seems too good to be healthy.
This easy, weeknight meal contains just five ingredients. Simply combine bacon, mushrooms and seasonings in a skillet over medium-high heat. Sautee for 10 minutes, and you have yourself a one-pot meal.
Ditch the Frozen Meals
You don't need to be a chef to be a low carb maven. There are plenty of low carb recipes that require few ingredients and even less prep time. If you lead a hectic lifestyle, use the 25 recipes above to create a weekly rotation that works for your family and schedule. Plus, it's much healthier than pizza or frozen, prepared meals.
With a little preparation, a lot of patience, and a little help with resources from the internet, you can prepare nutritious, quick meals for you and your family. If you master the above recipes, browse the extensive database of keto recipes on this website for more recipe inspiration.