When starting the keto diet, you may find yourself in the kitchen more than ever before. To avoid takeout or high-carb snacks, knowing how to plan, prep, and cook your meals in advance can set you up for success during your inevitably hectic workweek. That's where these delicious keto meal prep ideas come in.
Learning how to master the art of meal prep is one of the most effective strategies for staying on track with keto. You'll save time, be less stressed, and keep yourself motivated by trying out new, delicious recipes.
Below, you'll find 13 wonderfully enticing, low-carb meal prep ideas to get you through your ever-busy week.
Healthy Meal Prep Recipes for Breakfast
Meal prepping your breakfast can set you on a healthy path for the entire week. It gives you time back in your morning and prevents you from grabbing a carb-heavy granola bar in a pinch. Here are five keto-friendly meal prep ideas to supercharge your mornings.
1. Fluffy Blueberry Protein Pancakes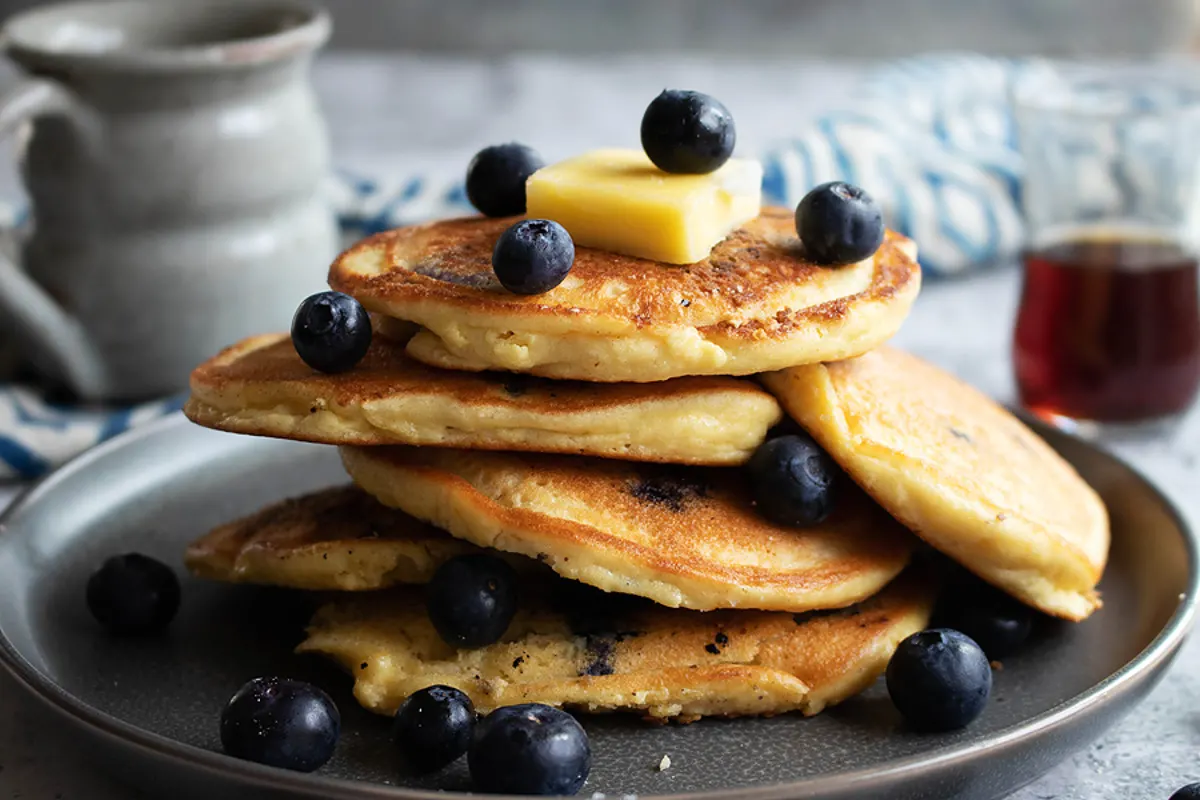 On the keto diet, it can be challenging to think of healthy, protein-packed breakfasts without eggs. But with these protein pancakes, you can enjoy one of your former favorite breakfast foods without the carbs.
How is that possible?
The batter is made from coconut flour, almond flour, and Perfect Keto vanilla whey protein powder. As a meal prep hack, double the recipe, then freeze the portions you don't need for easy access later in the week.
2. Low-Carb Breakfast Casserole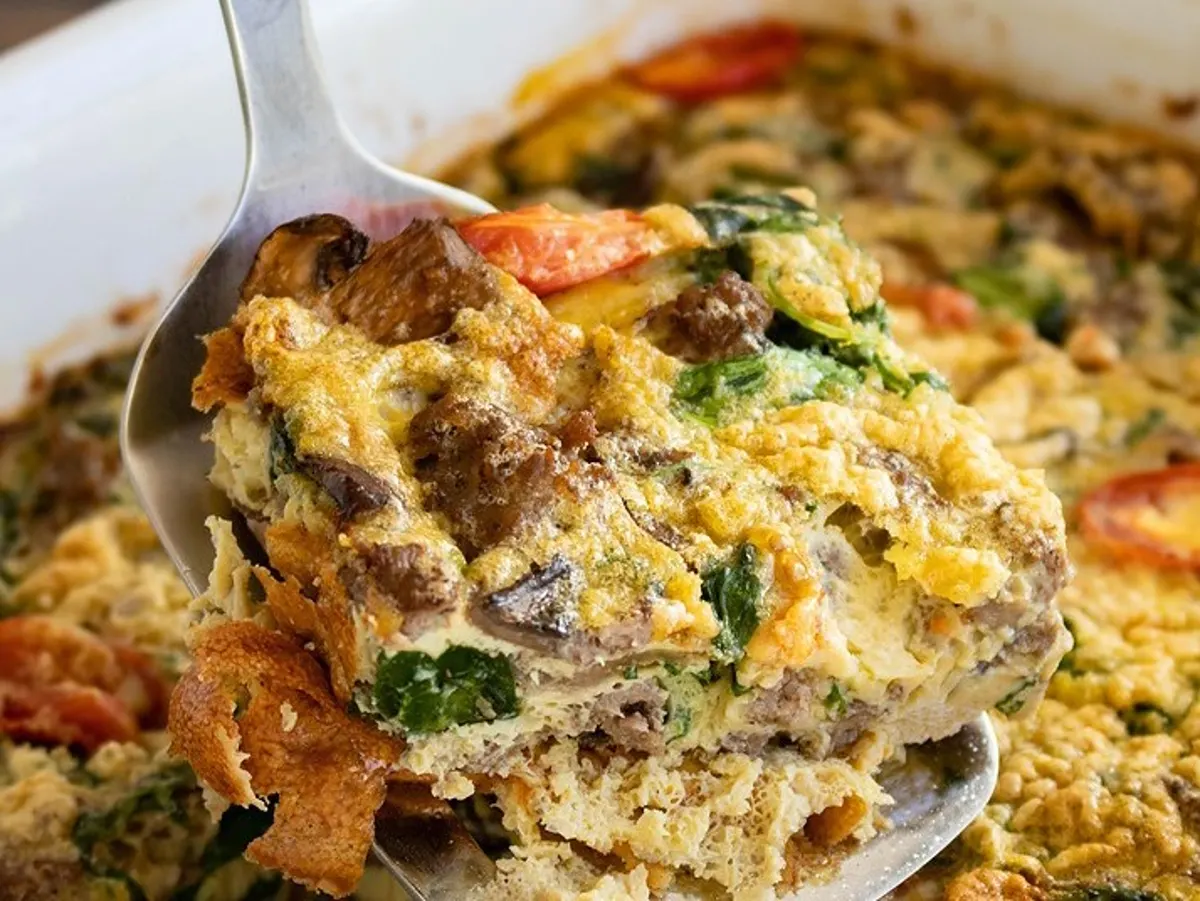 While an entire breakfast casserole might seem like a lot of food for one person, over the course of one week, it could be the perfect amount.
Rather than trying to create five different grab-n-go breakfasts for your workweek mornings, you can create this veggie-loaded casserole filled with sausage, mushrooms, spinach, or kale, and all the spices you can handle.
Divide into five equal portions, and grab a slice as you run out the door each morning.
3. Avocado Egg Bowls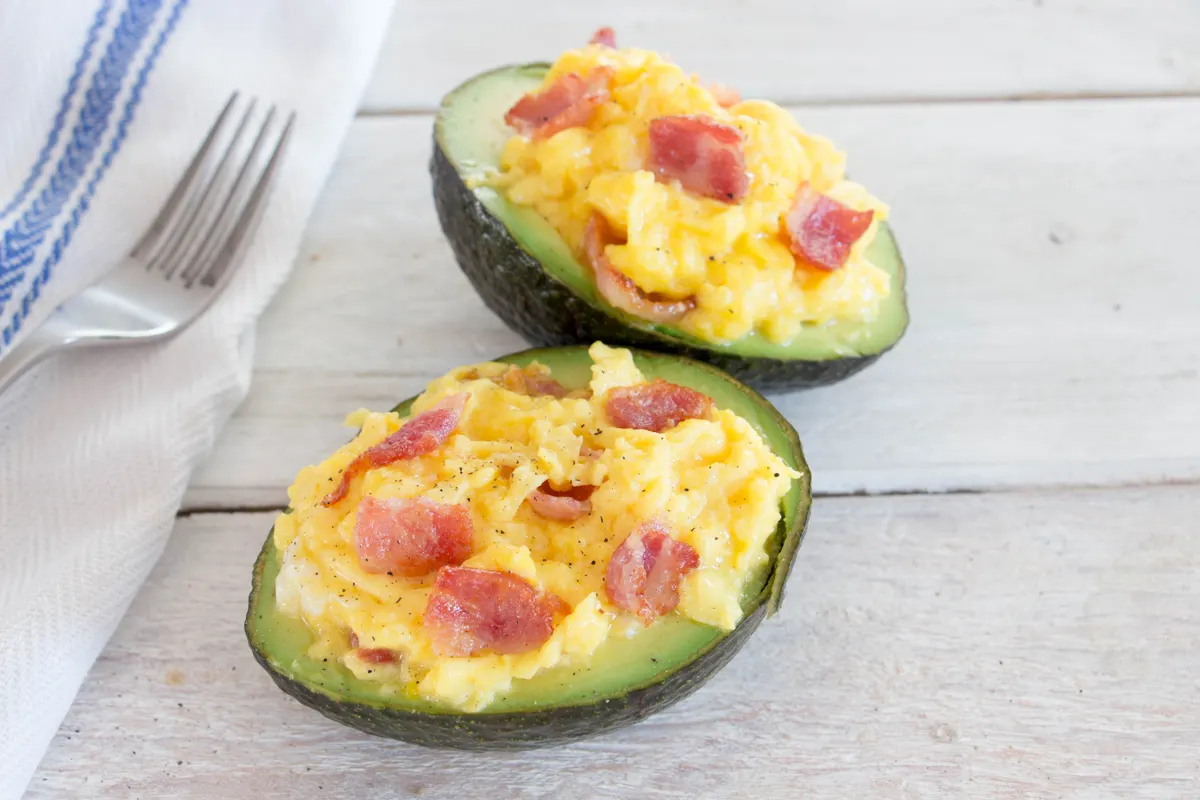 While on a low-carb diet, your routine of grabbing a ham and egg croissant sandwich will, in all likelihood, become a thing of the past. However, there are plenty of innovative swaps you can do to recreate a breakfast sammie.
With these avocado egg bowls, you'll toss scrambled eggs and bacon pieces inside a hollowed-out avocado shell. To make it even easier, prep a batch of scrambled eggs at the beginning of the week, then spoon into a freshly-halved avocado each morning.
4. Chocolate Sea Salt Smoothie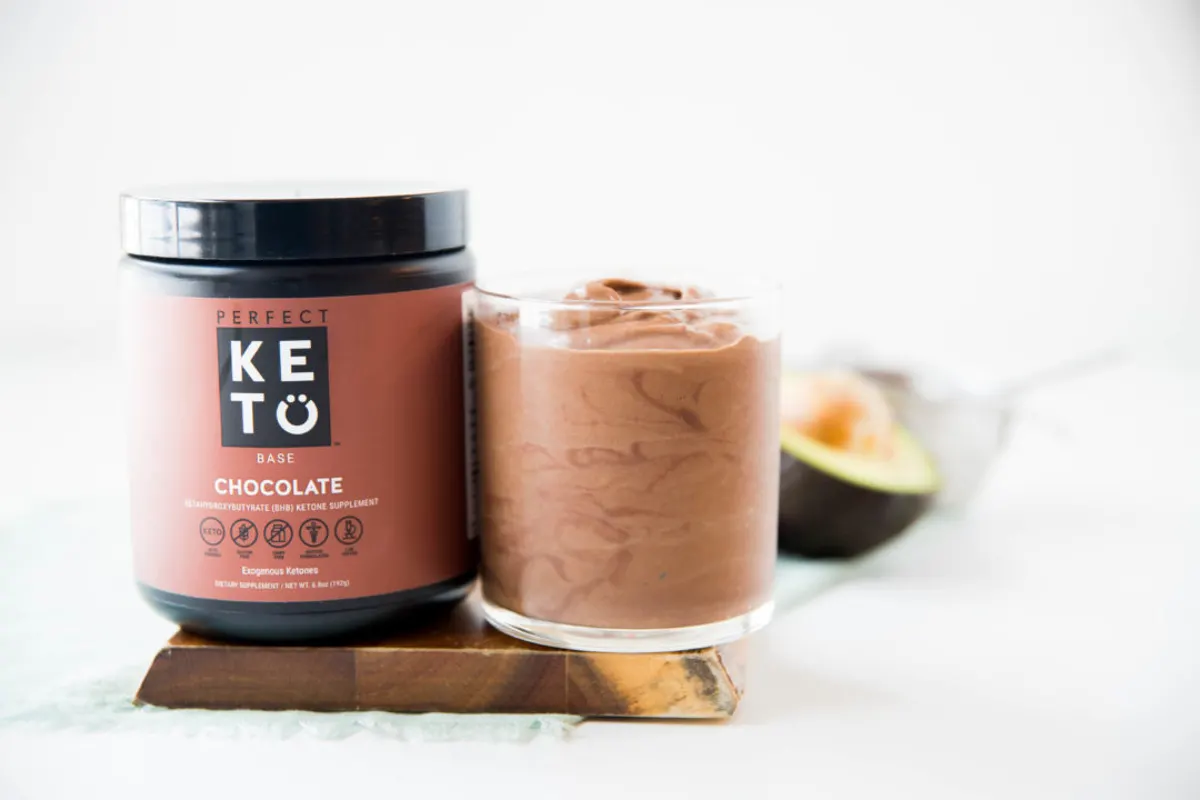 Without a doubt, smoothies are one of the fastest breakfast options you can make (and some of the easiest to prep in advance). At the start of the week, chop berries, greens, and other ingredients and store them in mason jars.
Then, each morning, pour the contents of one jar into your blender, add a bit of almond milk and ice, and blend. This chocolate sea salt smoothie can easily be worked into your weekly keto meal plan and tastes just like a decadent chocolate shake.
5. Keto Oatmeal: 5-Minute Low-Carb Noatmeal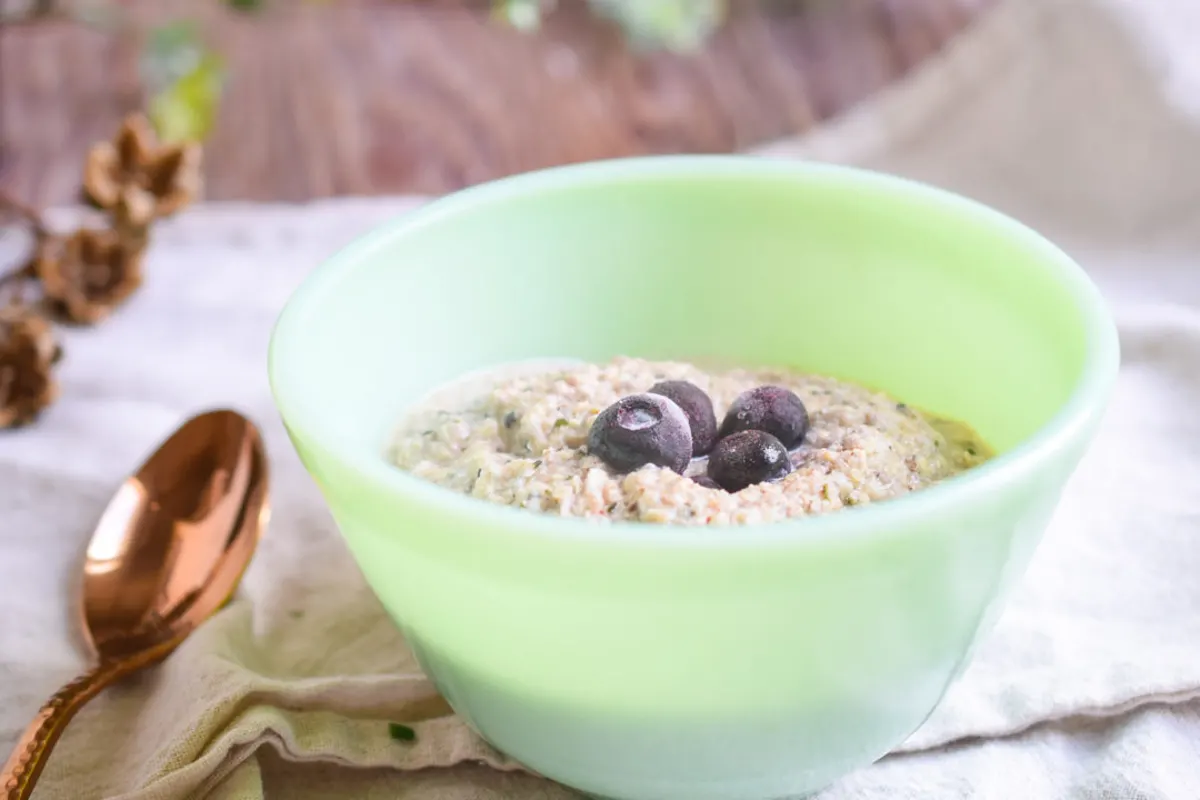 If you're no amateur to the art of meal planning, chances are you've heard of overnight oats. And while oats, quinoa, brown rice, and other grains are out of the question on keto, you can still use the "overnight" technique to create a portable breakfast option.
This noatmeal recipe combines chia seeds, hemp hearts, MCT oil powder, coconut, and cinnamon — simply pour the contents into a sealable meal prep container the night before, and enjoy the next morning.
Easy Meal Prep Ideas for Lunch
Prepping your lunches in advance is arguably the easiest way to save time (and sanity) during a busy week. Here are several delicious low-carb lunches you can make before Monday hits.
6. Zesty Keto Taco Salad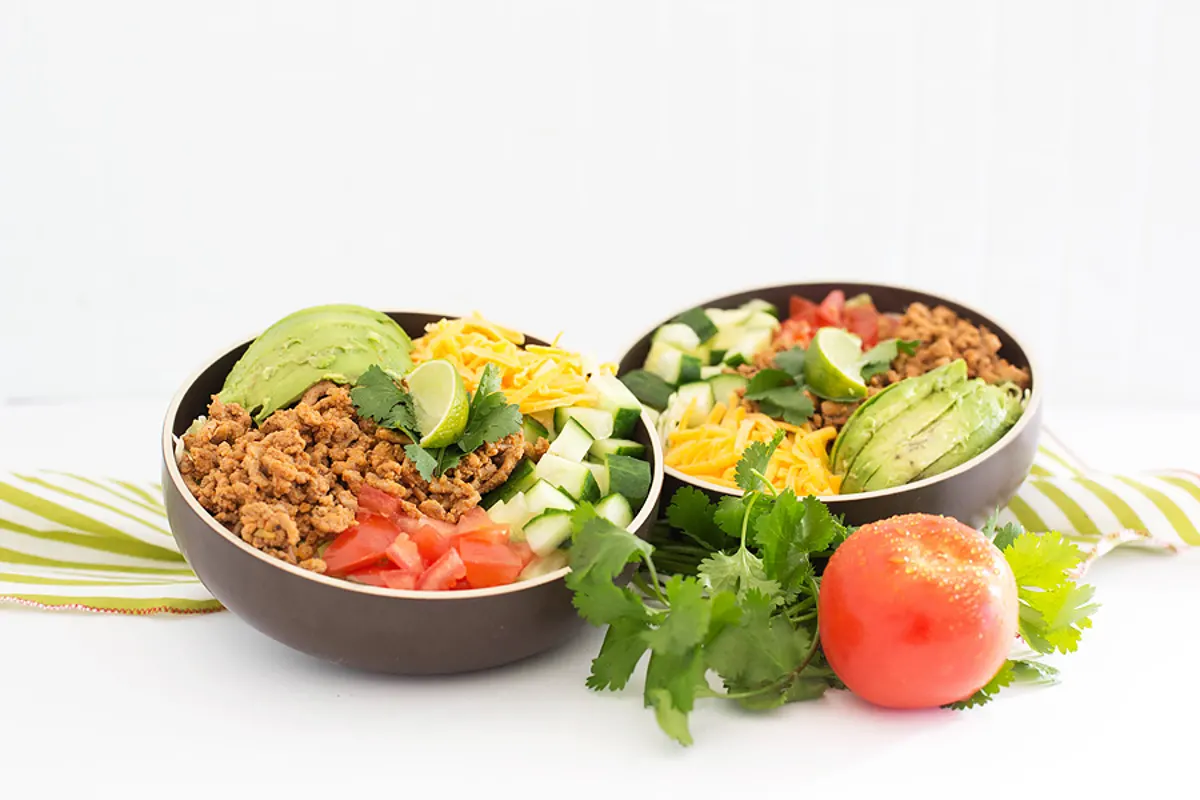 If you think lunch salads are boring, you're doing them all wrong. This zesty, low-carb taco salad contains some of your favorite ingredients, including avocado, chipotle ground beef, cilantro, cheddar cheese, tomatoes, and your favorite salsa.
To prep in advance, whip up a batch of taco meat and chop all of your veggies on Sunday. Then, store each ingredient in separate containers to prevent your salad from getting soggy.
7. Spicy Ginger Salmon Buddha Bowl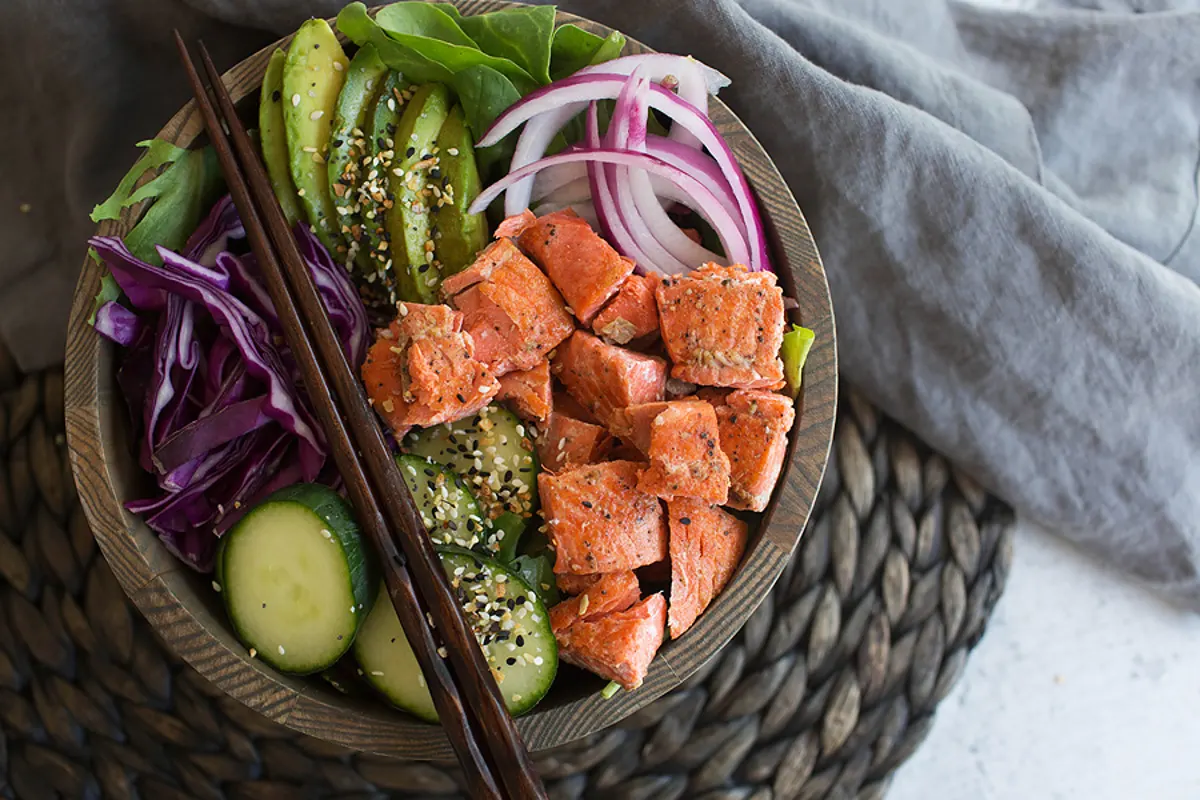 You've heard of burrito bowls, but what about Buddha bowls? Buddha bowls are one of the simplest, most healthy recipes you can make, combining protein, healthy fats, and tons of veggies in a single bowl.
While this Asian-inspired salmon bowl contains salmon, cucumbers, cabbage, and avocado, you could easily modify the ingredients to fit your tastes and preferences.
Instead of replacing the salmon with carb-heavy chickpeas, lentils, or black beans, consider using spicy chicken and bell peppers for a Southwest-inspired dish.
Read next: Are Beans Keto-Friendly?
8. The Ultimate Bell Pepper Sandwich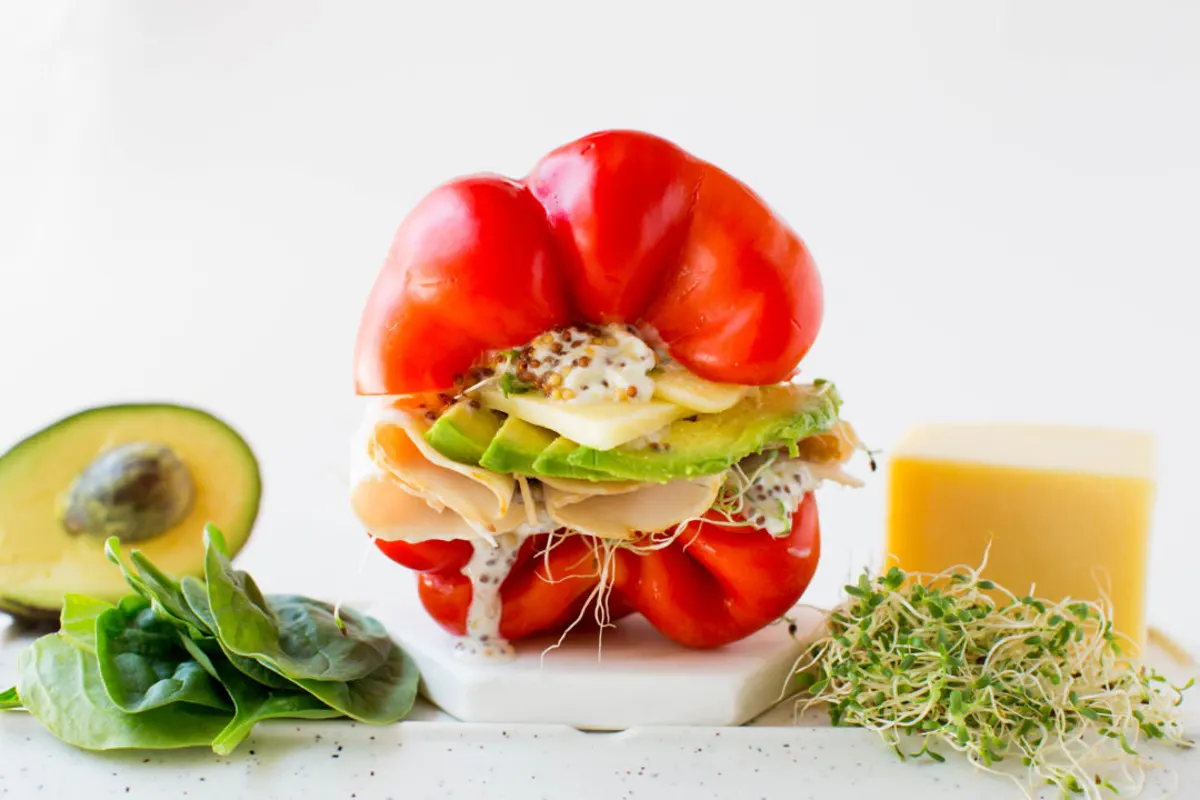 Before you went keto, sandwiches and wraps were probably your go-to lunch options. But without tortillas and sandwich bread, you might be at a loss for an equally-quick recipe idea.
Luckily, this bell pepper sandwich takes only 5 minutes of prep time, yet only contains 5 grams of net carbs per serving.
For a make-ahead option, chop your veggies at the beginning of the week, then assemble the contents of your sandwich the night before you plan to eat it.
9. Savory Shrimp Keto Stir Fry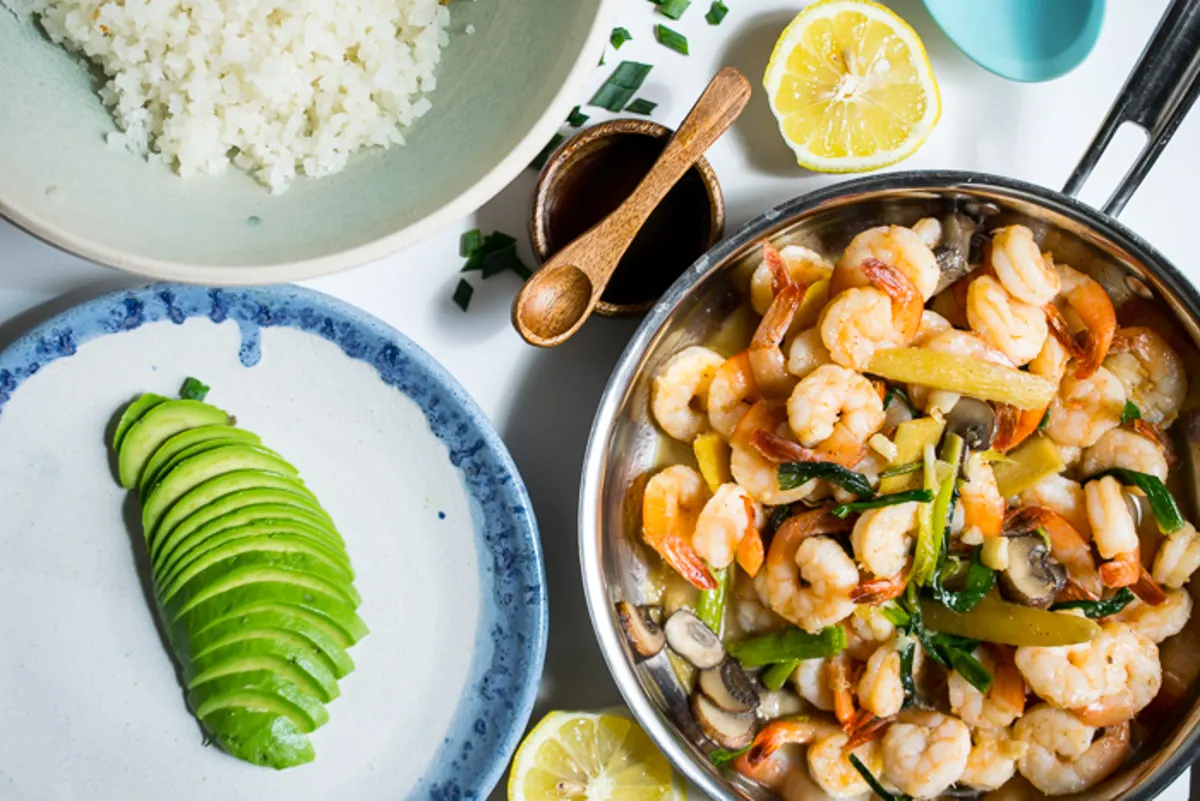 If you want to give your colleagues food envy, make a batch of this shrimp stir fry at the start of the week. It takes just 8 minutes to prep and yields four servings, allowing you to enjoy it for leftovers throughout a busy workweek.
Store the cauliflower rice and shrimp in separate meal prep bowls, to ensure your lunch continues to taste fresh all week.
10. Spicy Beef Keto Fajitas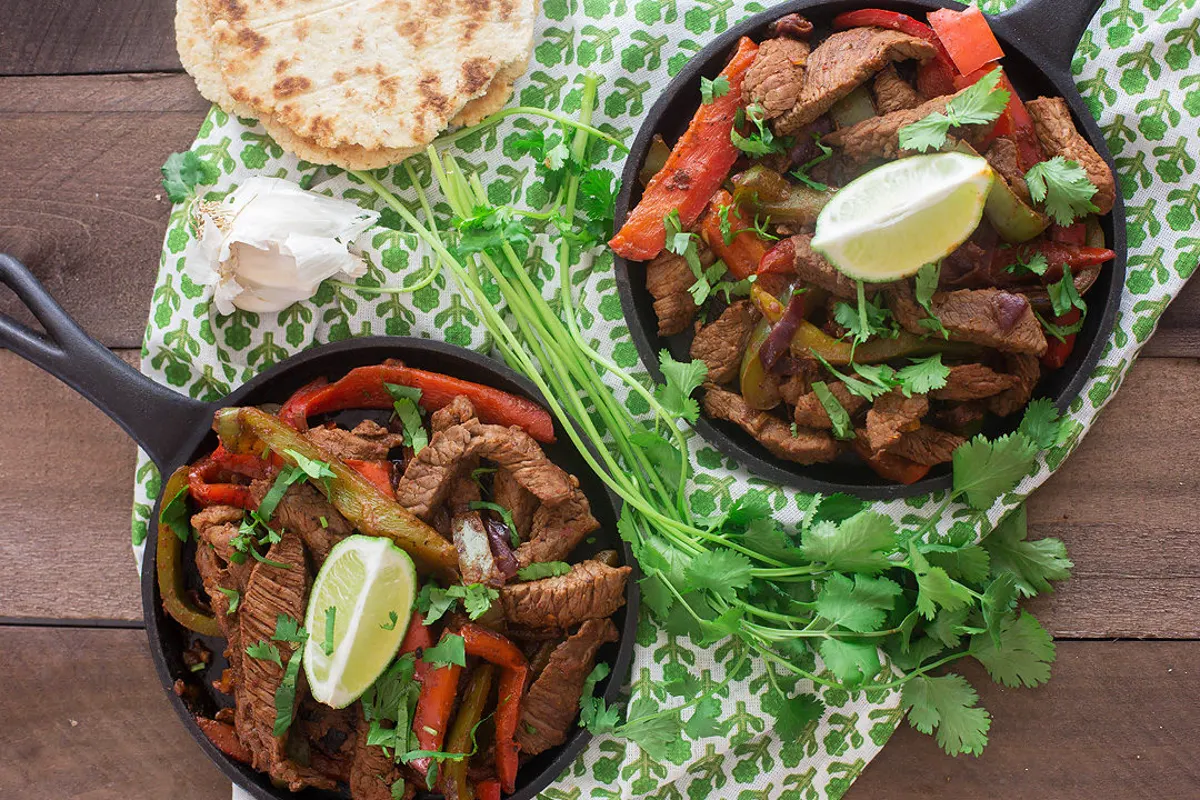 If you want to step up your meal prep game, think of ways you can make multiple, distinct meals from the same, prepped ingredients.
For example, these spicy beef keto fajitas could easily be enjoyed wrapped up in a low-carb tortilla, or you could serve it over a bed of greens as a Tex-Mex salad. With just one recipe, you already have two easy ways to fill your lunchbox.
Healthy Meal Prep Ideas for Dinner
Prepping for three keto meals a day may seem like a daunting task. Rather than challenging yourself to create entire dinners, search for recipes that you can make (even partially) in advance. Here are several recipes that do just that.
11. Easy Sheet Pan Sausage and Peppers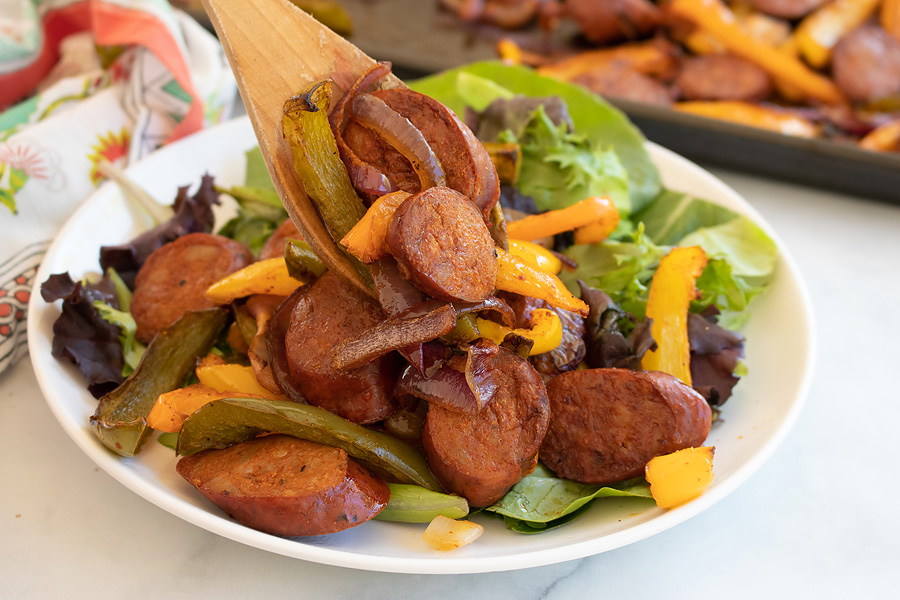 If you're looking for a simple way to save time on a busy weeknight, look for recipes that use as few dishes as possible.
This sheet pan sausage and peppers dish, for example, dirties just a single pan — helping you save time on clean-up. Make one batch then enjoy the leftovers for lunch the next day.
12. Low-Carb Chili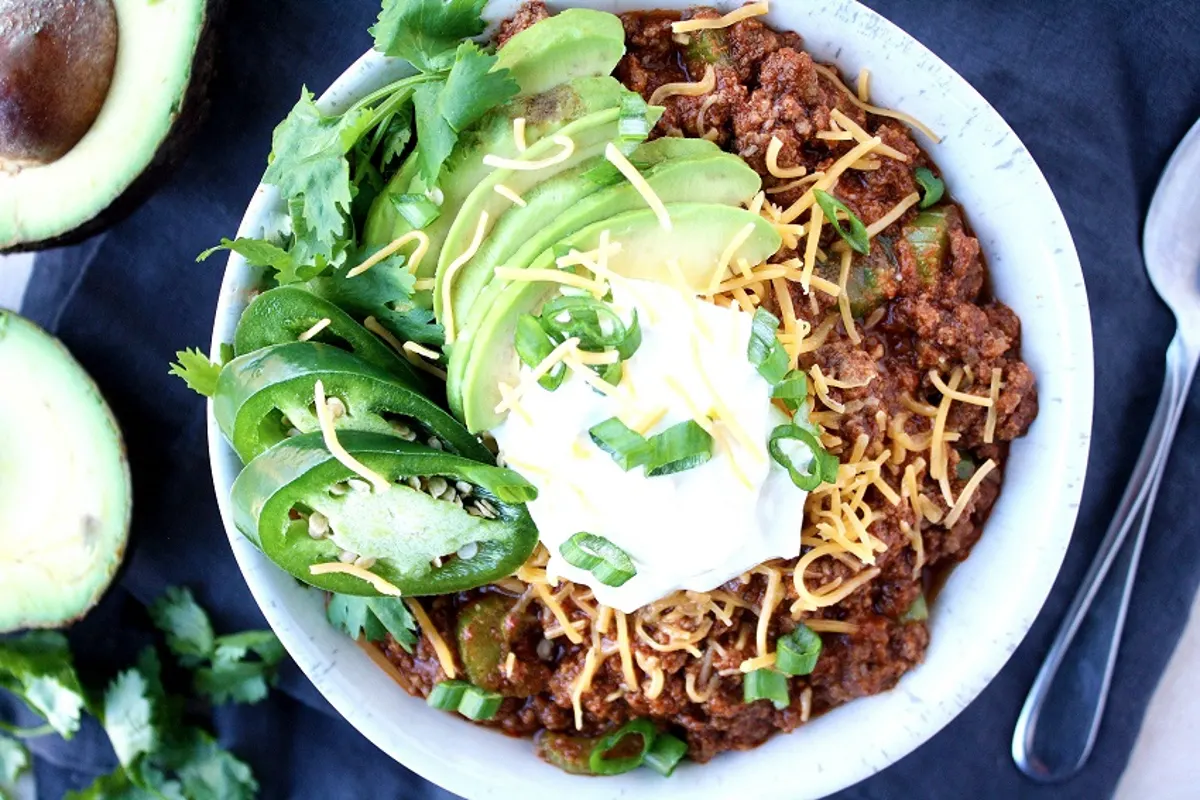 When becoming a meal prep master, you need to learn to make the slow cooker (or Crock-Pot) your best friend.
This low-carb, gluten-free chili can easily be made into a set-it-and-forget-it meal. Simply combine all of your ingredients in the slow cooker (or Instant-Pot, if you're short on time) in the morning, then enjoy for dinner that evening.
13. Simple Keto Meatballs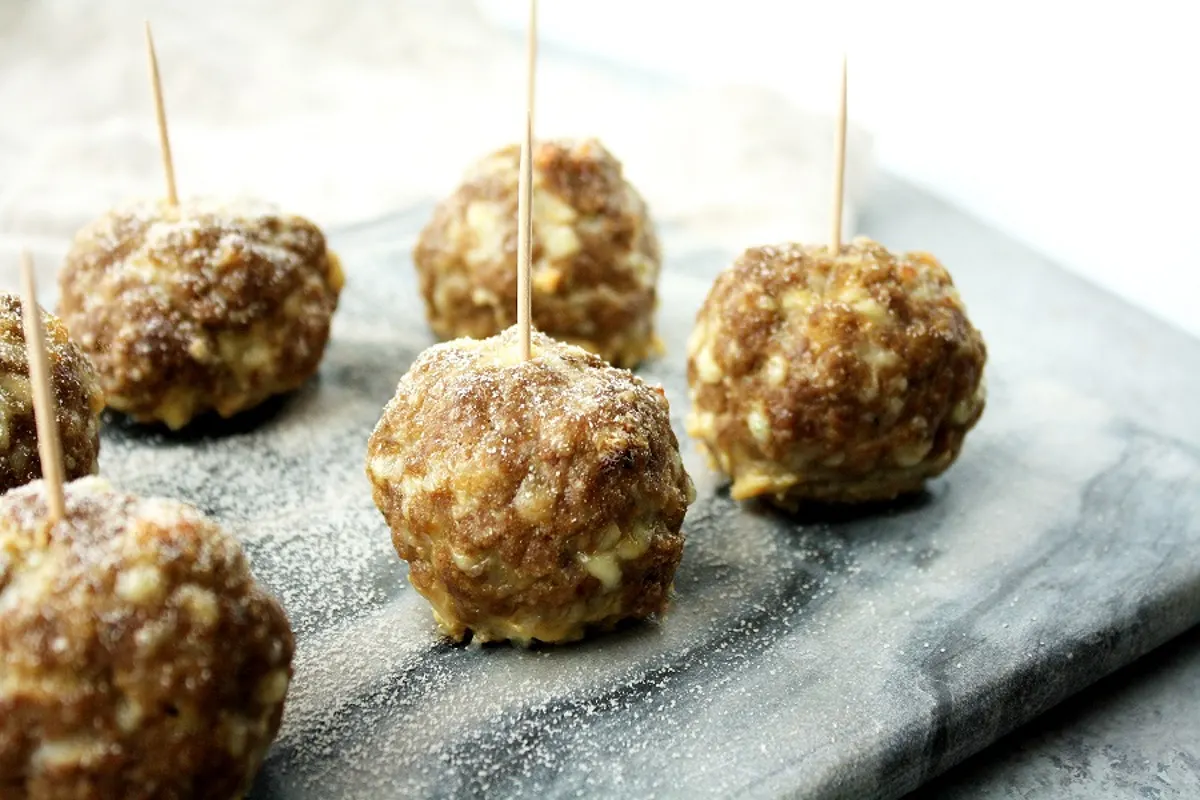 These easy keto meatballs can quickly be made into a freezer meal, allowing you to save time throughout the week.
On Sunday, make a double-batch of meatballs, then freeze what you won't use. Throughout the week, you can thaw a few portions of meatballs and serve over zucchini noodles and a low-sugar marinara sauce for an easy, keto-friendly meal.
Perfect Keto Offers Many More Meal Prep Ideas
If you're on the lookout for new, low-carb recipes, you're in the right place. We've got dozens upon dozens of keto-friendly breakfasts, lunches, dinners, and even desserts — most of which can be prepped in advance.
There's no right or wrong way to meal prep — only ways that work for you and your lifestyle.
Hopefully, these recipes gave you plenty of ideas on how to prep your meals in advance of a hectic week. By making double-batches of recipes, freezing certain foods, and using the same ingredients across various meals, you'll regain several hours in your week. For more recipes and time-saving tips, be sure to read Perfect Keto's ultimate guide to meal prep.