Independence day is around the corner, and you know what that means — it's time to gather loved ones and share some delicious summer meals. Of course, if you're trying to avoid carbs, the 4th of July isn't always easy.
Until now. Whether you're looking for appetizers, sides, main dishes, or desserts, this 4th of July recipe keto roundup has you covered.
Appetizers and Sides
#1 Loaded Keto Coleslaw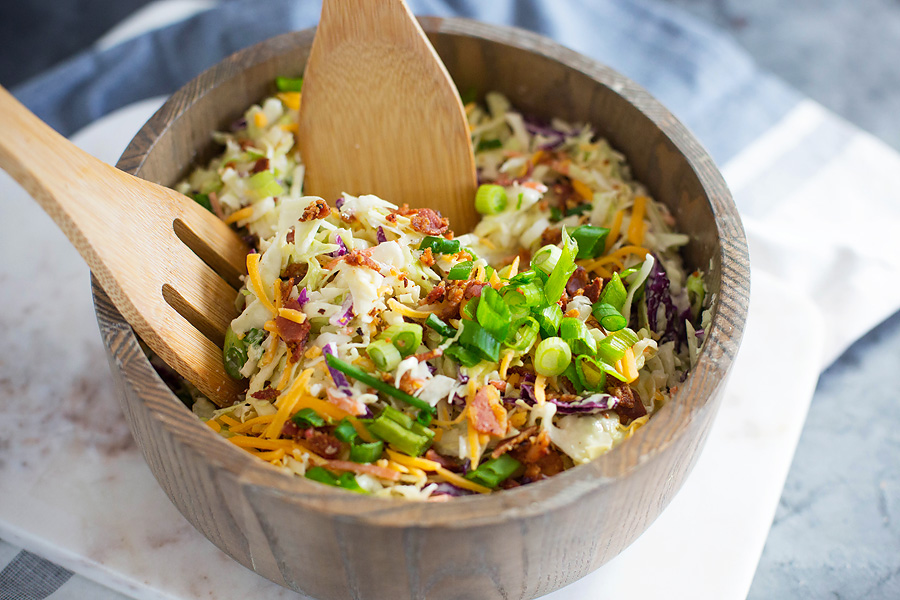 It's just not a BBQ without a side of coleslaw. This recipe kicks your slaw up a notch with the addition of bacon and cheddar cheese. In fact, this side dish may feel more like a main dish — but we'll keep it in the sides category because, why not?
#2 Avocado Deviled Eggs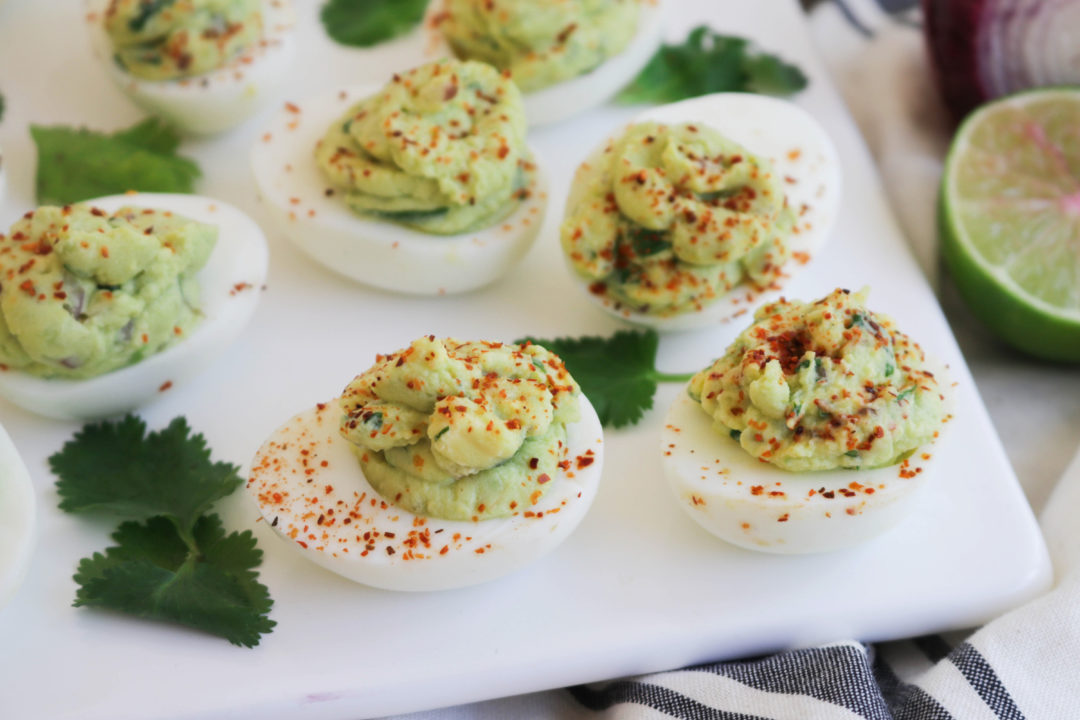 Deviled eggs are one of the appetizers that seem to disappear just as soon as you set them on the table. True to keto-style, this recipe adds some extra fat in the form of avocado for delivered eggs that are so rich and creamy you'll need to make two batches if you want them to last more than 15 minutes.
#3 Jalapeno Poppers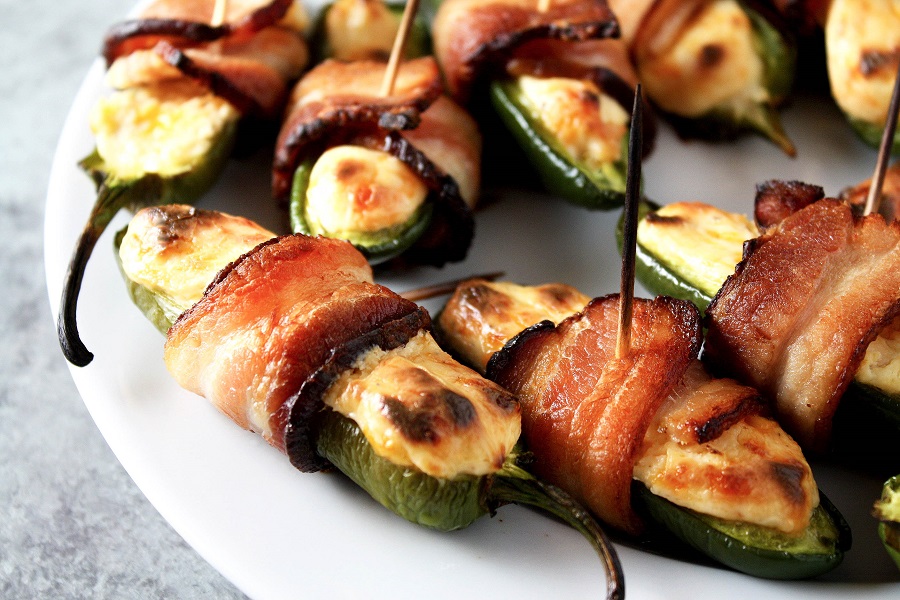 It doesn't matter what the occasion is, 4th of July, a birthday party, potluck, you name it —
jalapeno poppers are always a hit. Just make sure you have something to drink close by, some of those peppers can get pretty spicy.
#4 Low-Carb Cauliflower Mac and Cheese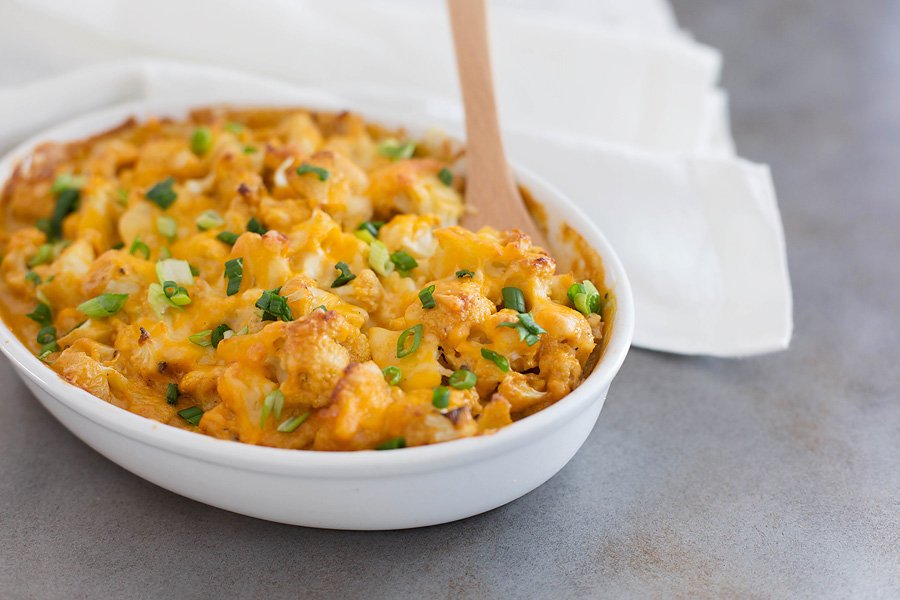 Mac and cheese deserves its place at pretty much every table. This low-carb version skips the pasta and replaces it with cauliflower, providing you with a cheesy, yet lighter version of the classic.
#5 Grilled Asparagus with Vinaigrette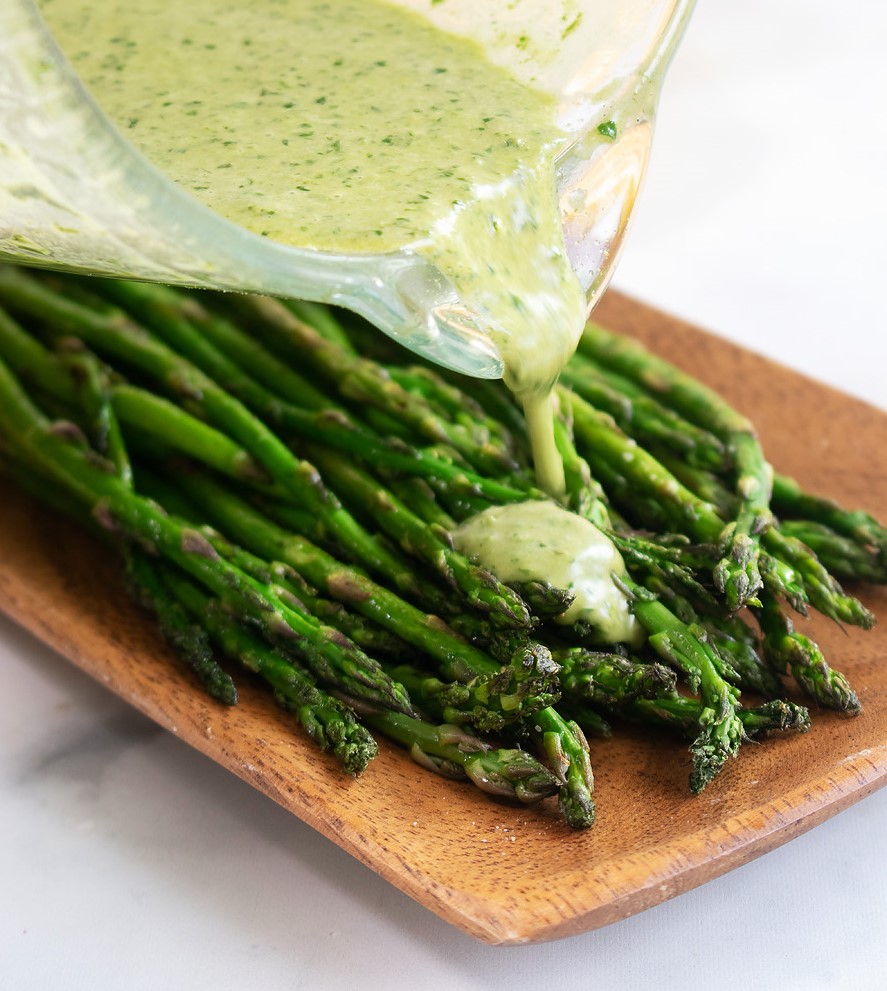 there's just something about that charred flavor. This grilled asparagus recipe, however, is all about the vinaigrette. Lemony and herb-rich dressing drizzled on top of some crispy grilled asparagus — the definition of nutritious and delicious.
#6 Brown Butter Buffalo Bites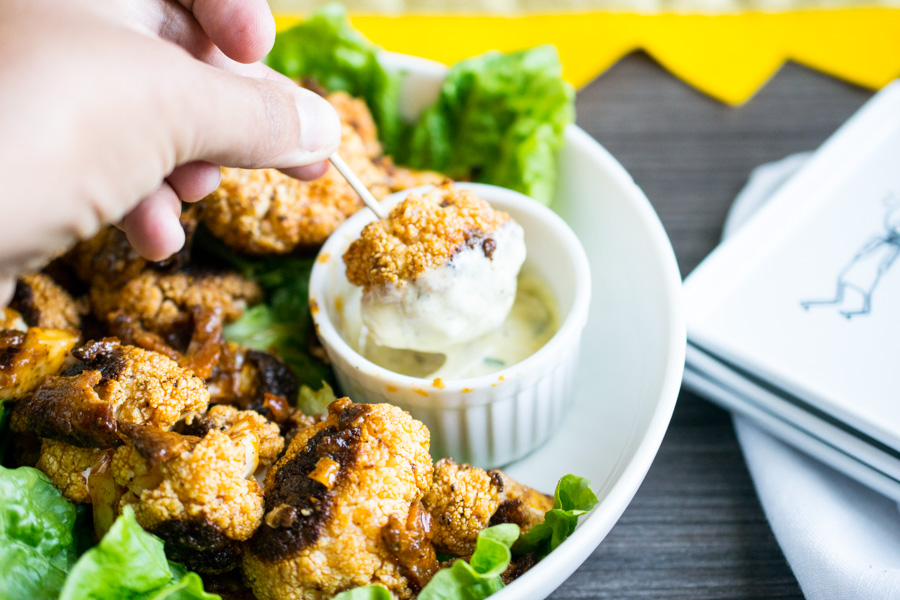 If you love buffalo chicken wings but want to save room for your main dish, these cauliflower brown butter buffalo bites are exactly what you're looking for. You get all the buffalo flavor, with a fraction of the carbs and calories you would find in the traditional chicken recipe.
Dinner
#7 Easy Keto Chicken Salad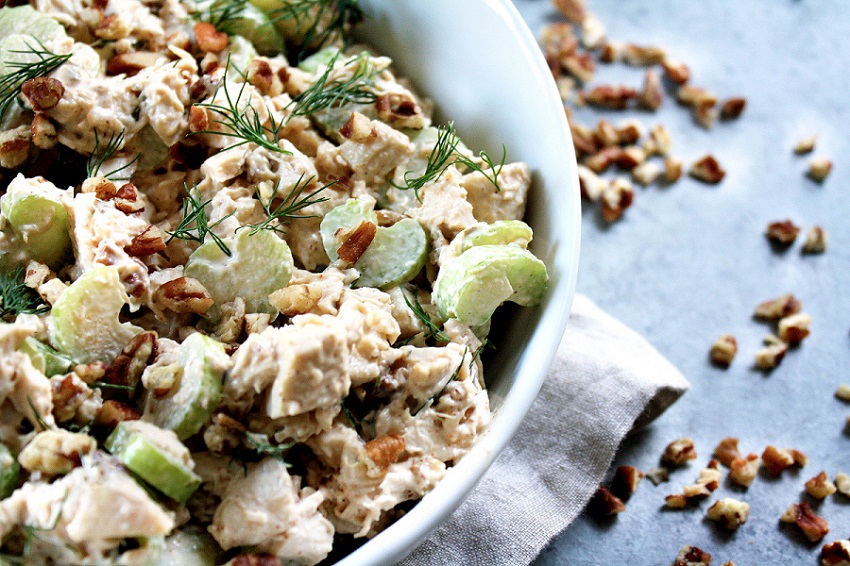 This chicken salad recipe is the perfect choice if you're not a whiz in the kitchen but want to whip up something delicious. You can feel free to mix it up with different nuts and even your choice of herbs.
#8 BBQ Baked Keto Pork Chops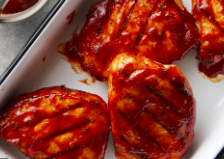 If your fourth of July party is going to be a more intimate affair, these BBQ pork chops are the way to go. They're juicy, tasty, and full of flavor. You could even prepare a larger serving for a big group if you're feeling ambitious.
#9 Crispy Keto Chicken Thighs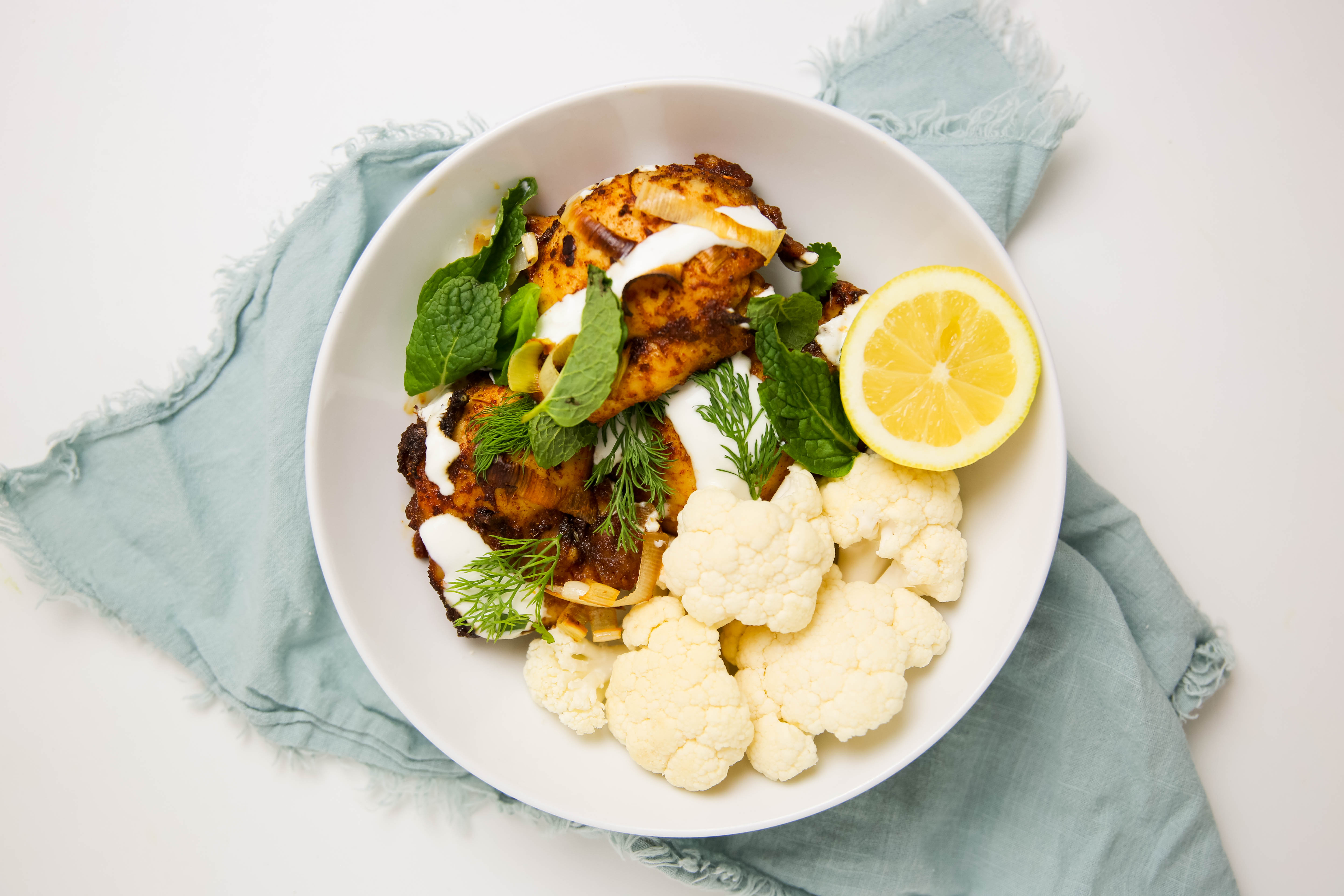 Chicken thighs are always a party go-to. Young and old, keto and carb-eater, everyone loves chicken thighs. This recipe uses spices and collagen to provide a crispy texture without any of the carbs or gluten.
#10 Keto Creamy Garlic Lemon Zucchini Pasta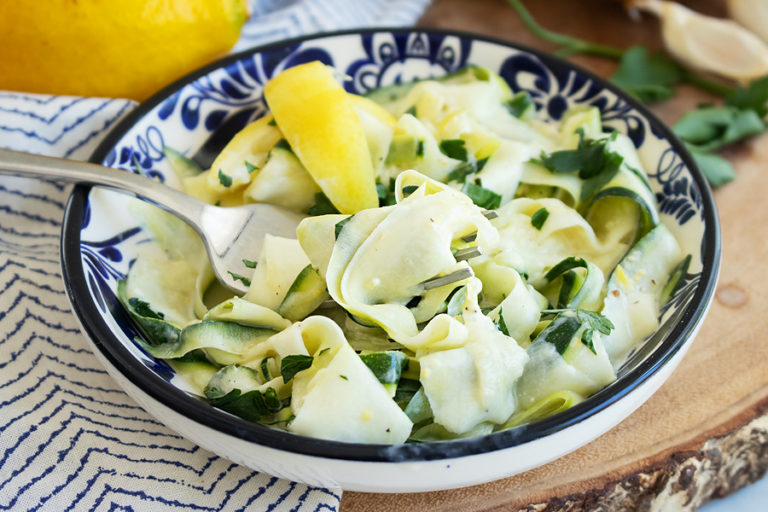 Looking for a way to sneak in some extra veggies for your fourth of July party? This zucchini pasta dish is rich and creamy and comes in at only eight net carbs per serving.
#11 Chicken and Veggie Shish Kabobs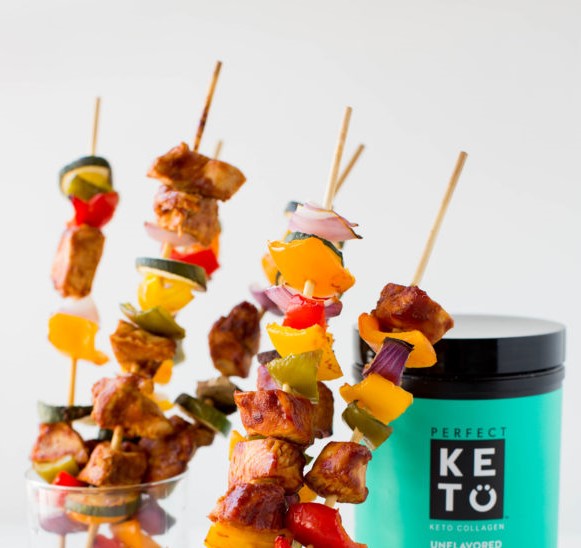 Shish kabobs are a BBQ classic. There's just something special about eating off of skewers. This all-in-one dish provides you with your protein of choice, plus whatever veggies you're craving. Feel free to switch out the chicken for beef, shrimp, or even tofu if that's your game.
#12 BBQ Ranch Bunless Turkey Burgers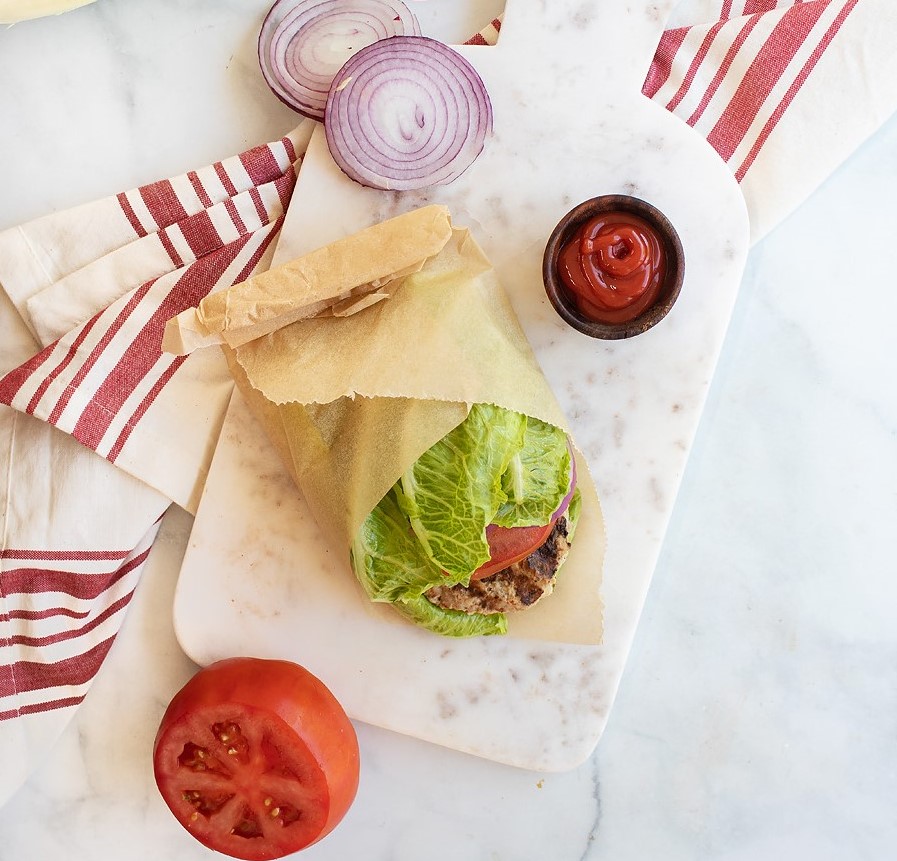 While there are hundreds of ways to prepare burgers, sometimes you hit it just right with the herbs and spices. Top your BBQ ranch turkey burgers with avocado, sugar-free ketchup, mustard, or whatever other keto-friendly condiments your heart desires.
#13 Cheesy Broccoli Meatza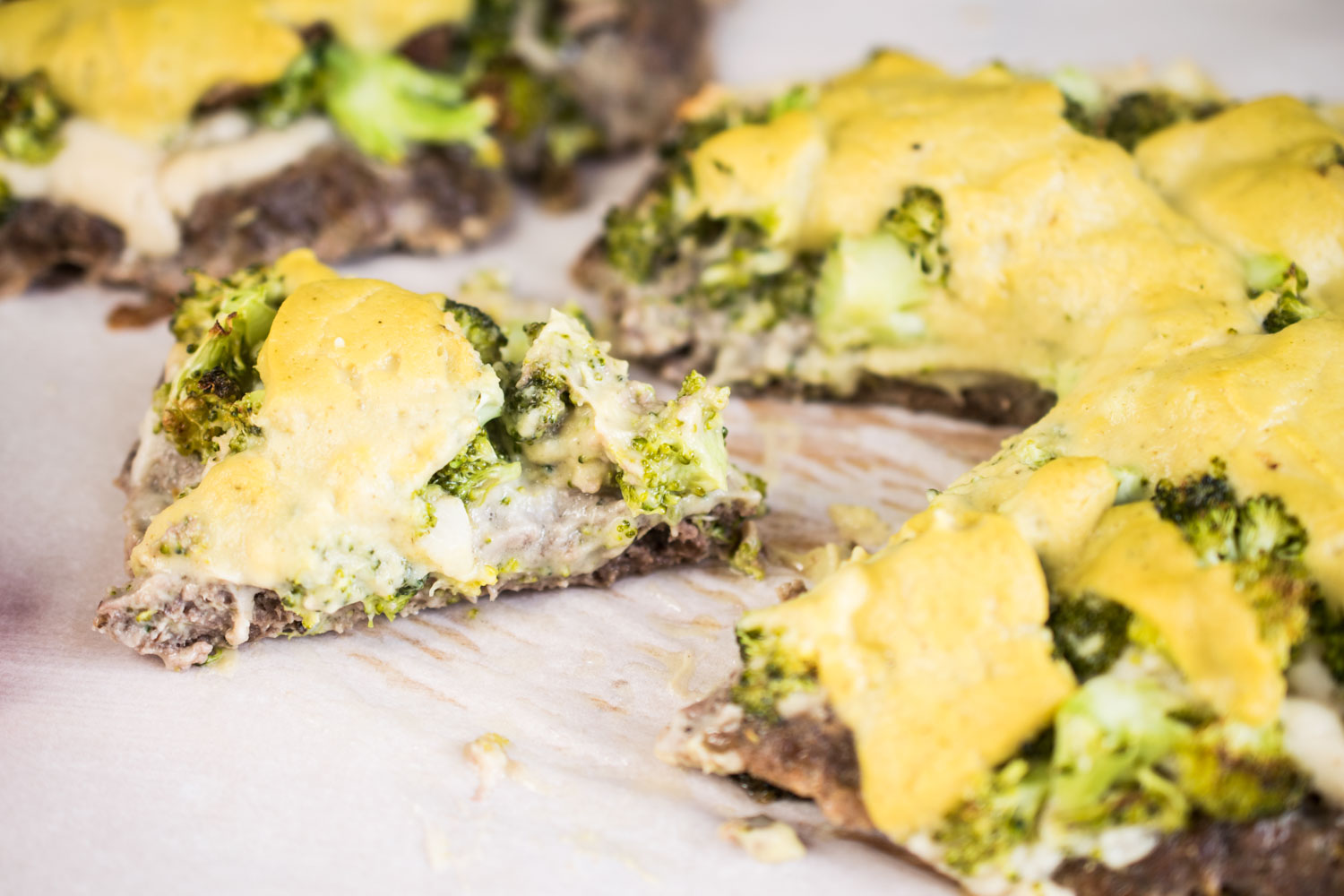 If you're a pizza fan (who isn't?), but you want to fire up the grill for the fourth, why not have the best of both worlds? This cheesy broccoli meatza is your burger-inspired keto pizza option. Just think pizza, minus the dough, plus some delicious grass-fed beef. You truly can't go wrong here.
#14 Sheet Pan Sausage and Peppers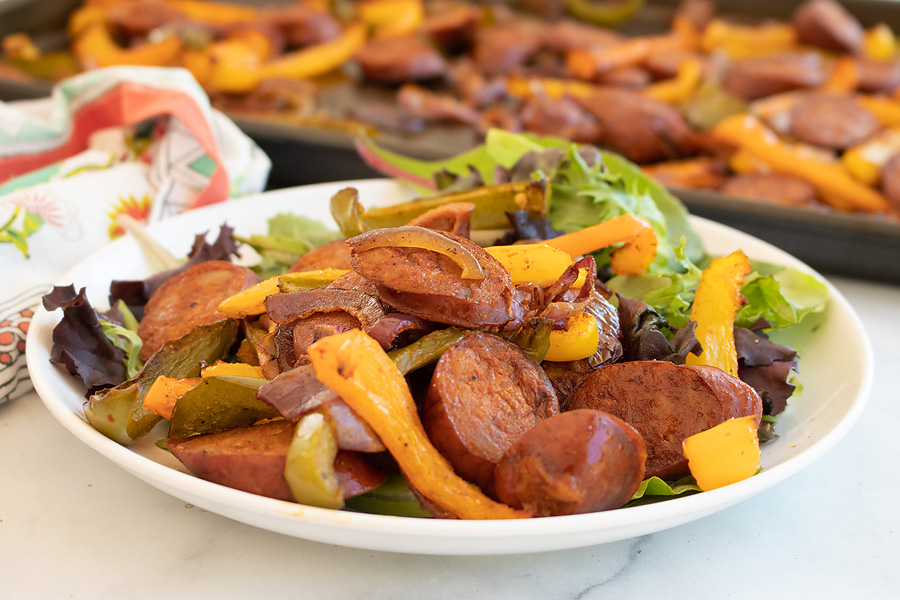 If you're a one-stop-shop kind of chef, this pan sheet peppers recipe has your name all over it. It couldn't be easier to prepare — just add your peppers, sausage to a pan, top with spices and oil, place it in the oven, and voila — a delicious dish ready to go.
#15 Zesty Chili Lime Taco Cups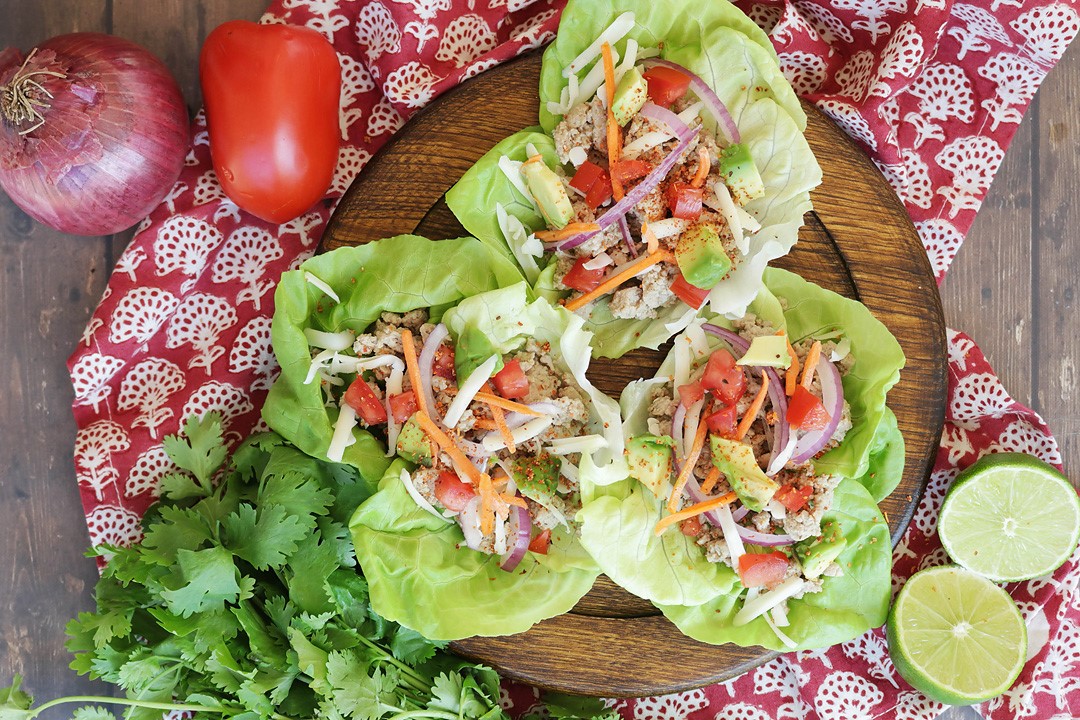 For a little Mexican-inspired flair, these chili lime taco cups offer a zesty option that's packed with flavor. You can even serve these tacos as an appetizer if you have another main dish in mind.
#16 Portobello Bun Cheeseburgers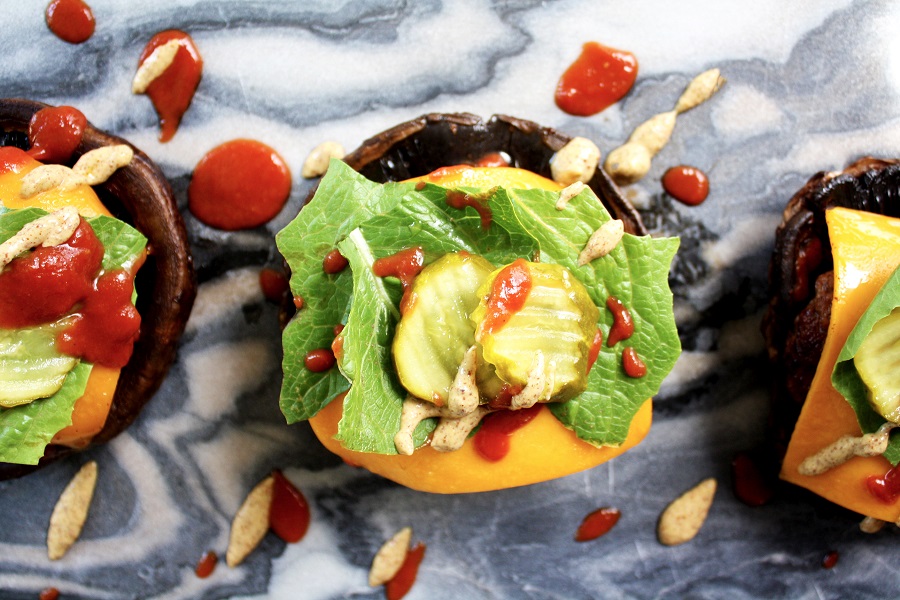 Keto dieters often miss out on the BBQ staples like, for instance, burger buns. Well, this portobello bun cheeseburger recipe is here to take care of all of that. Just picture a juicy burger held in a pan-seared portobello mushroom with all your favorite toppings. The best part? One burger comes in at only four net carbs.
Dessert
When planning for any holiday, you can't forget about keto desserts. Contrary to popular belief, low-carb desserts can be just as delicious as their sugar-laden counterparts. When it comes to the 4th of July this year, don't hold back on the "sweets."
#17 Sugar-Free Red, White, And Blue Cupcakes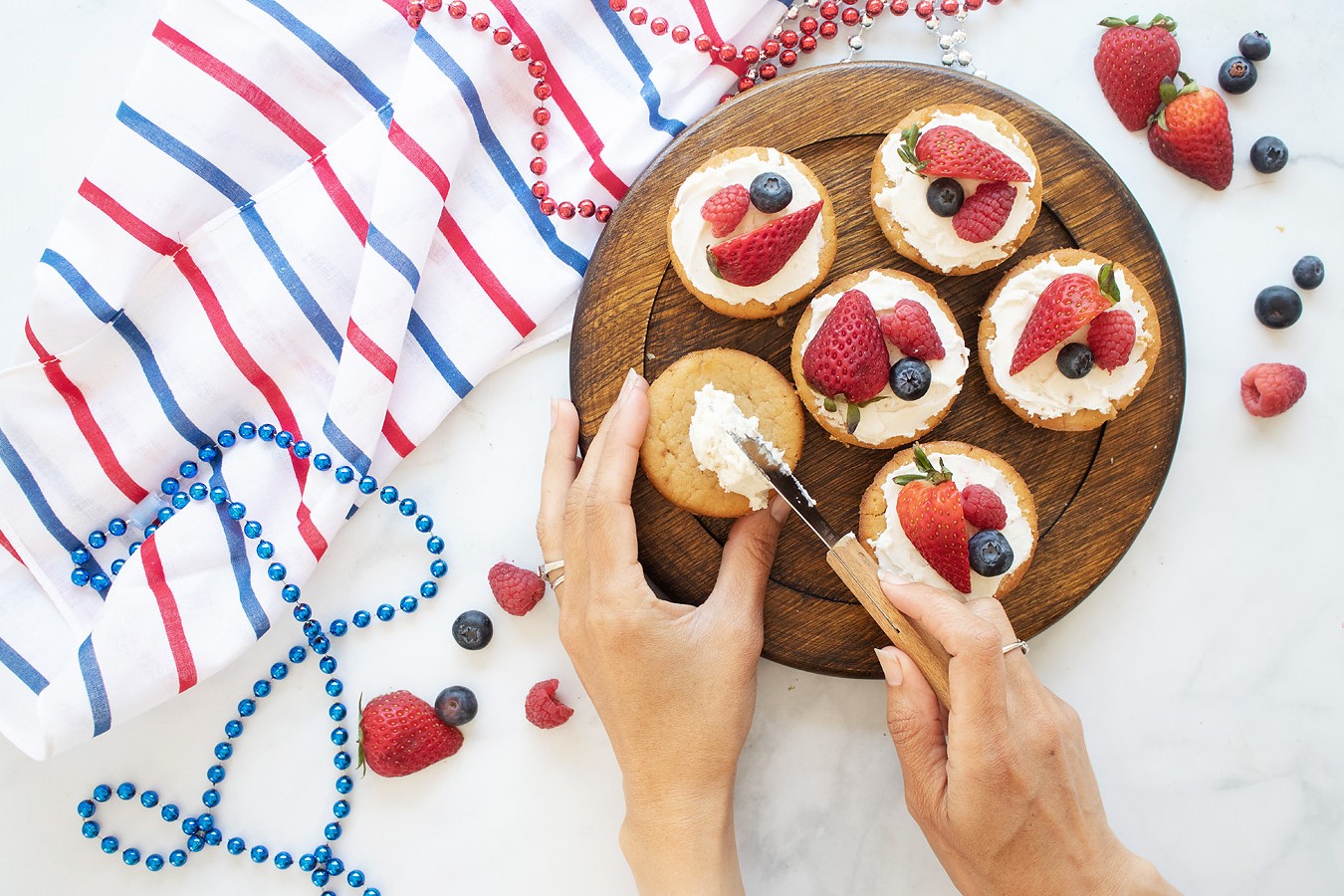 These cupcakes make the perfect red, white, and blue dessert. Made with collagen powder, coconut flour, and almond flour, your blood sugar won't even know it's dessert time.
#18 Red, White, And Blue Fat-Bombs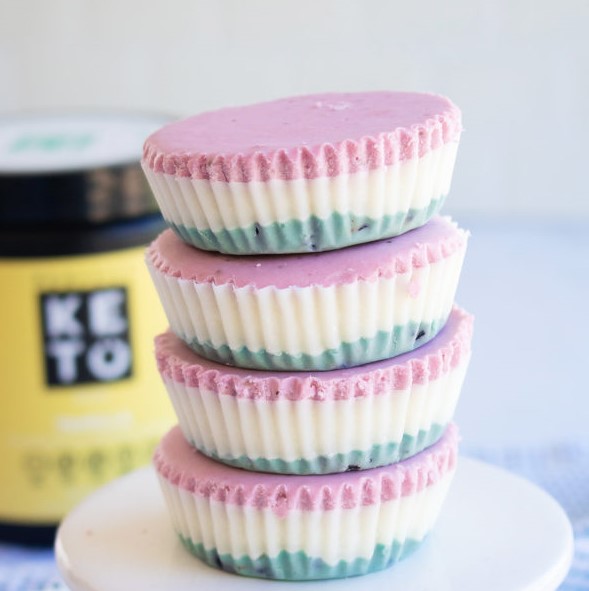 If you're not a big cupcake fan, no worries — you can try out these red, white, and blue fat bombs. This festive dessert option takes about ten minutes to prepare (plus freezing time) and comes in at only two grams of carbohydrates. Some might even call it the perfect fourth of July dessert.
#19 Cinnamon Roll Cheesecake Bars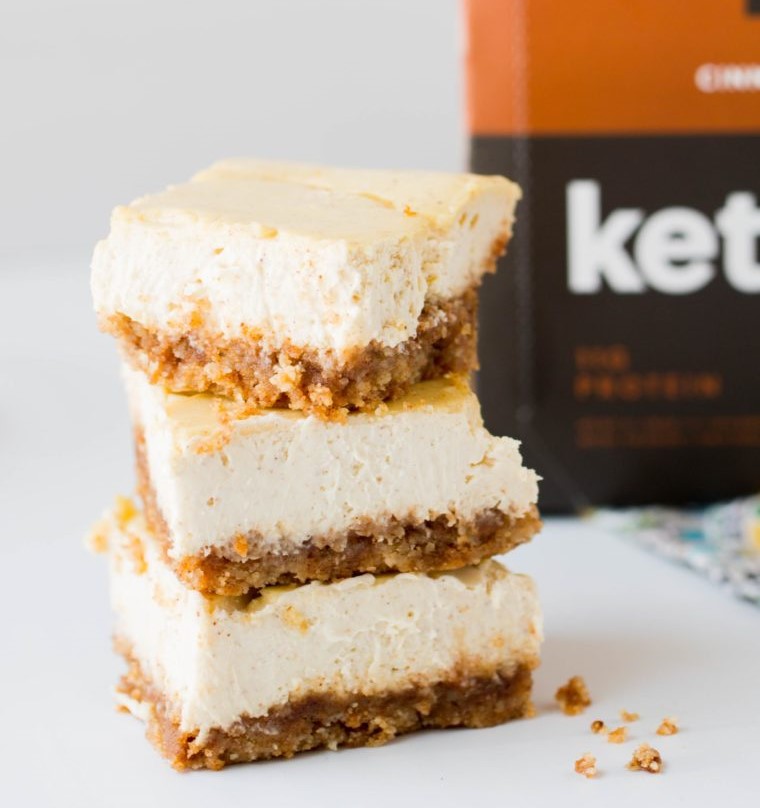 Everyone loves cheesecake, and everyone loves cinnamon rolls, so why don't we just combine the two for the ultimate cream dessert bar? Done. These cinnamon roll cheesecake bars have a rich cream cheese filling that sits on top of a crust made with crumbled perfect keto bars. High-quality ingredients with unbeatable flavor — what more could you ask for?
#20 Grain-Free Keto Almond Flour Brownies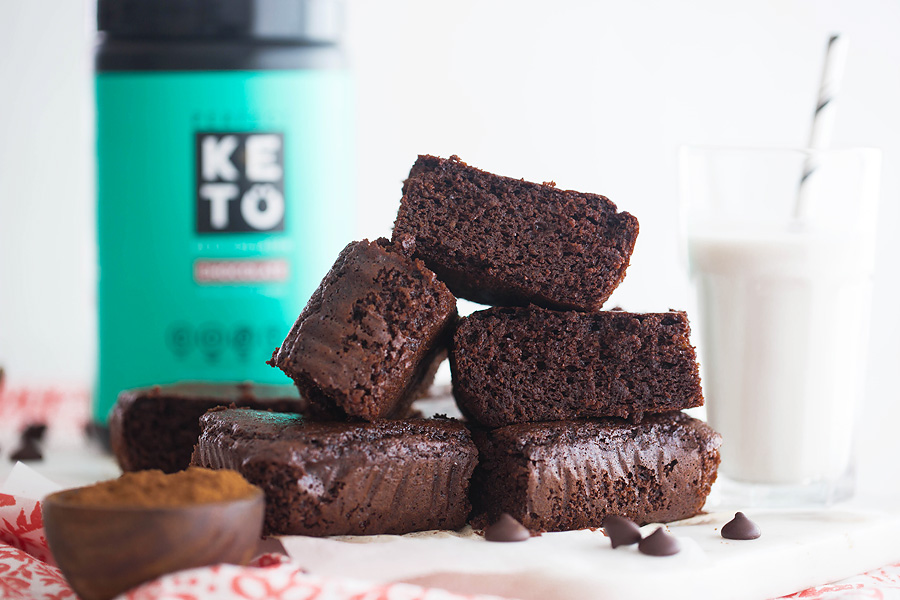 Pair these gluten-free almond flour brownies with some keto-friendly ice cream or drizzle your favorite nut butter on top. You can even add nuts to the recipe mix if you want to shake things up.
Drinks
A list of Keto 4th of July recipes wouldn't be complete without some refreshing beverages.
#21 Raspberry Lemonade Spritzer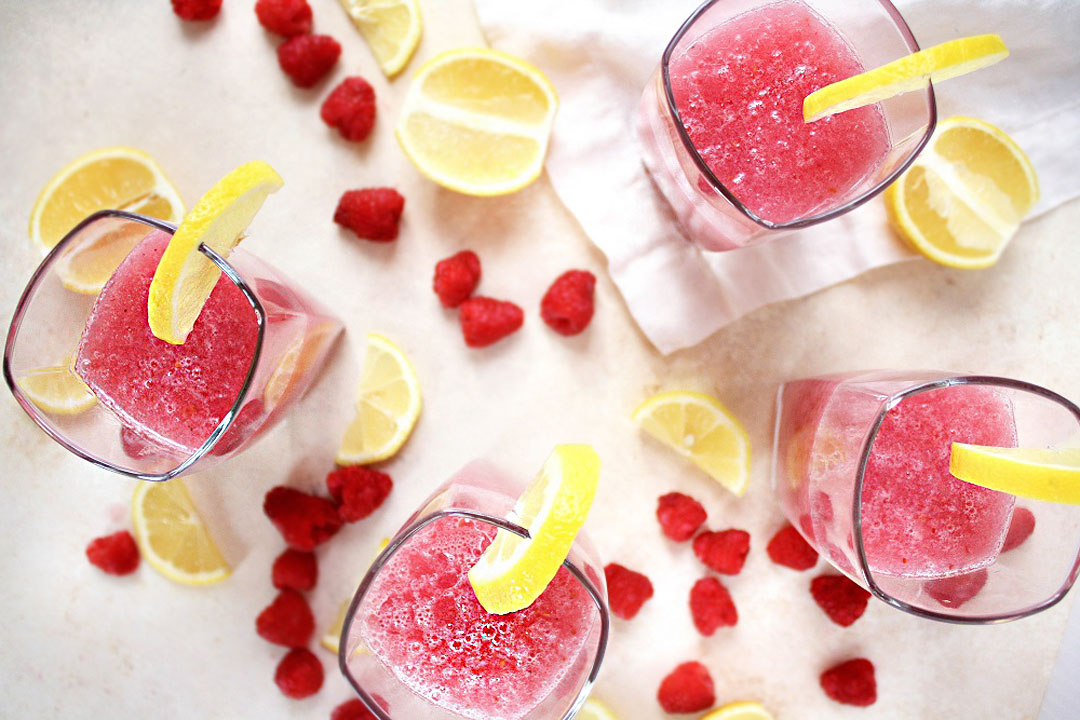 This light and refreshing lemonade spritzer makes the perfect non-alcoholic option for your BBQ or fourth of July party. Throw a couple of fresh raspberries or blueberries in there to give your drink a festive feel.
#22 Herbal Rosemary Lemonade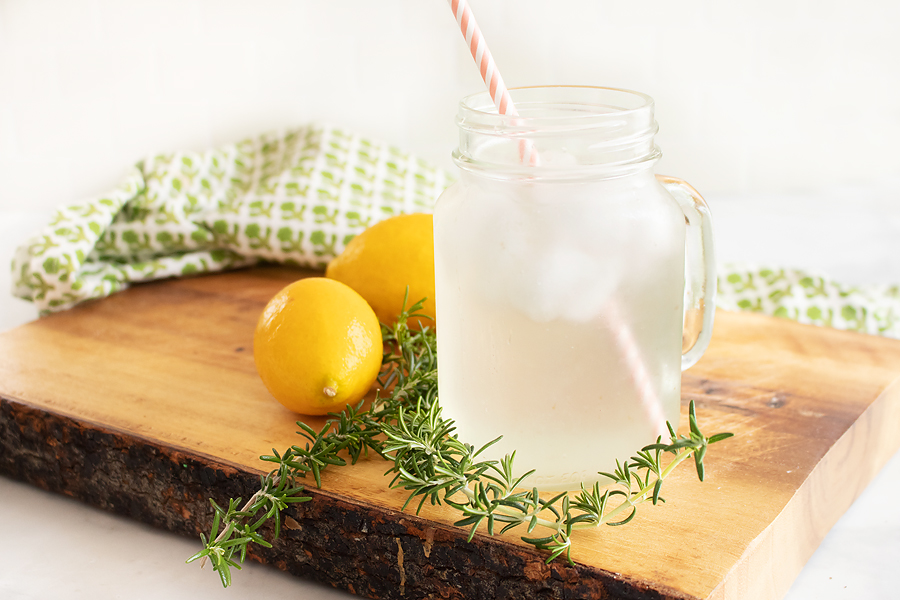 Another alcohol-free lemonade option is this herbal rosemary lemonade. Sweetened with monk fruit, this incredibly simple yet delicious drink offers your guests a little something different than your standard sugar-laden lemonade option.
#23 Keto Paloma Cocktail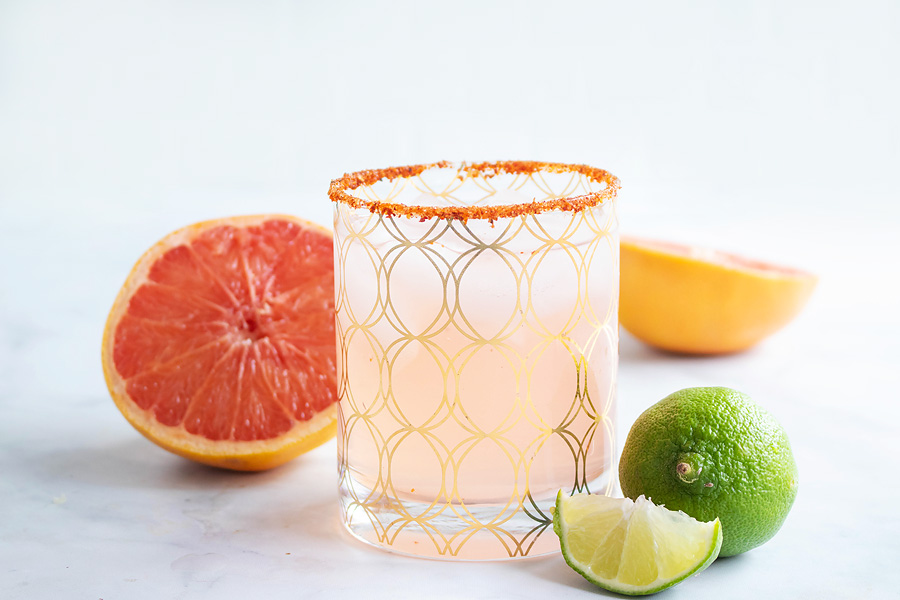 If you're a tequila lover, this keto Paloma is the answer to your boozy dreams. The grapefruit Zevia offers the perfect blend of sweetness with a touch of grapefruit, and the chili-lime seasoning for the rim will take this cocktail to the next level.
#24 Light and Refreshing Keto Sangria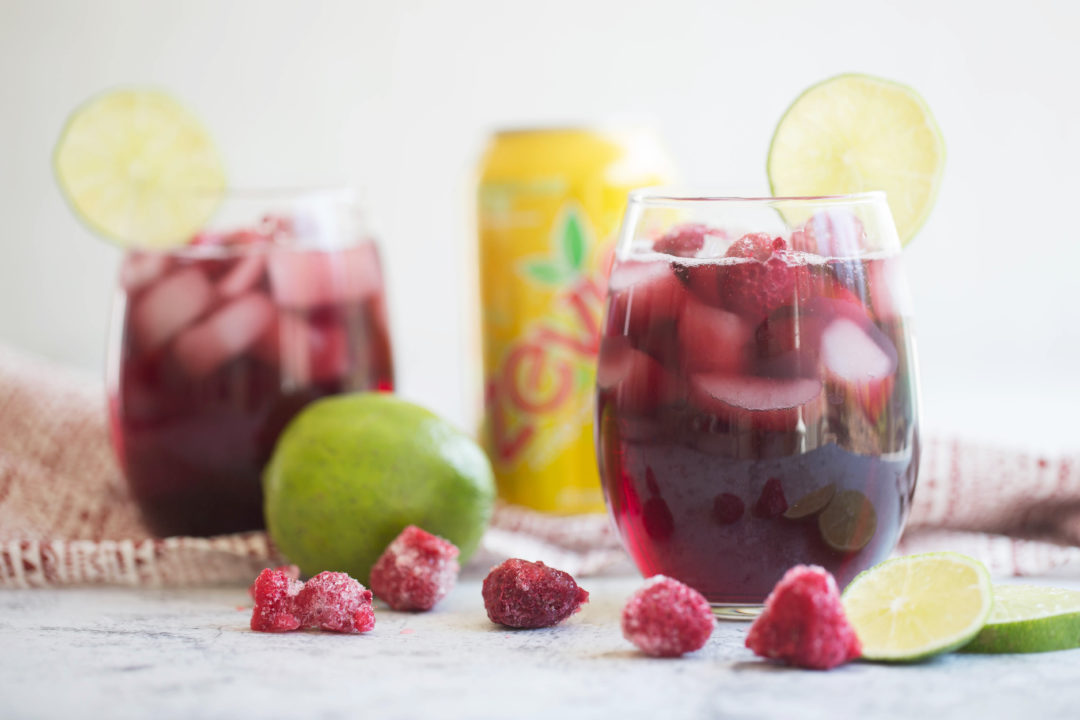 This keto sangria cocktail is not only sugar-free and delicious, but it's also red — how appropriate. Add in some blueberries if you want to really get the red, white, and blue vibe going.
Takeaway
Make this July 4th a day to remember with some delicious keto-friendly options that even your carb eating friends will enjoy.
Remember, you don't need to let one day throw you off your keto journey. Even if you cheat a little on the 4th, you can get back on track the next day. However, if you want to stay true to your goals, there are plenty of options that can help you stay the course.