on August 26, 2018
Ready to jump into keto, but not sure where to start?
Planning is your key to success on the ketogenic diet. Knowing which foods to eat (and which to avoid), meal prepping and following a keto meal plan will help you reach your macro goals and stay in ketosis.
Below, a sample 7-Day Keto Meal Plan is laid out for you — perfect for your first week on keto. Feel free to follow it to the letter or tailor it to your individual goals.
Before you dive into the meals, review how to calculate your macros and which foods are keto-friendly. This will set you set you up for success after your initial week on the keto diet.
Which Version of Keto Should You Follow?
Why do you want to start a ketogenic diet? Do you want to finally lose the stubborn excess body weight you've been lugging around? Are you looking for better mental clarity and more energy? Or will you be using a ketogenic diet to lower your blood sugar and cholesterol levels and find better overall health?
Your approach to keto will differ depending upon your individual goals. Below are a few common keto objectives, and the keto diet type best suited for accomplishing each.
For Fat Loss and Overall Health: Standard Ketogenic Diet
The standard ketogenic diet (SKD) is the most common approach to keto, and the most highly recommended method for beginners. Those who follow SKD are typically looking to achieve weight loss or fat loss. They might also be looking to improve certain symptoms related to depression and mental health, inflammation and cholesterol levels.
The basic rules for SKD are:
Consume of 20-50 grams of net carbs per day

Consume moderate amounts of protein

Consume high amounts of fat
An intake of 30 grams of net carbohydrates or less will typically induce ketosis.
For Improved Workout Performance: Targeted Ketogenic Diet
The targeted ketogenic diet (TKD) is ideal for maintaining exercise performance, and therefore best for athletes or those who follow a rigorous training schedule. How does it work? TKD allows for glycogen re-synthesis without interrupting ketosis for extended periods of time.
To follow TKD, use these guidelines:
Consume 25-50 grams of carbs per day

Consume highly digestible carbs 30 minutes to one hour prior to exercise

Consume high amounts of fats and moderate amounts of protein
For Bodybuilders or Athletes: Cyclical Ketogenic Diet
The cyclical ketogenic diet (CKD) involves alternating days of strict keto and high-carb consumption. For example, a week on CKD would involve eating 20-50 grams of carbs for five consecutive days, then eating a high-carb diet (over 100 grams per day) for two days.
Athletes who follow a high-intensity, high-volume training schedule would be best suited for this approach. The goal of CKD is to completely deplete muscle glycogen between the carb loads while the TKD has a goal of maintaining muscle glycogen at a moderate level.
To follow the SKD, try this schedule:
For five days: Consume 20-50 grams of carbs per day

For two days: Consume over 100 grams of carbs per day

Following your two days of "carb loading," return to restricting carbs to 20-50 grams
For Those Who Need More Protein: High-Protein Ketogenic Diet
If you lift four times or more per week, you might find you require more protein on the ketogenic diet. While the standard ketogenic diet typically limits protein intake to 20% of total calories, the high protein ketogenic diet (HPKD) requires 35% of total calories come from protein.
To follow HPKD, try this:
Consume 35% of total calories from protein

Consume 60% of total calories from fat

Consume 5% of total calories from net carbs
Calculate Your Macronutrients
Macronutrient ratios are very important on a ketogenic diet. The macro ratios on a keto diet typically look like this (for simplicity's sake, the following percentages are based on the standard ketogenic diet approach):
High fat: 70-80% of your calories

Moderate protein: 20-25%

Low carb: 5-10%
Start by using our keto macro calculator below to help you determine what and how much of each category to eat based on your specific body composition and lifestyle. You'll have a rough estimate of how many grams of fat, protein and carbs your meals need to cover over the course of one day.
Instructions
Select the Standard Ketogenic Calculator for a classic ketogenic diet of 75% fat, 20% protein, 5% carbohydrate (recommended)
Select Specialized Macronutrient Calculator to input specific amounts of fat, protein, and carbohydrate
Activity Level
Choose what describes you best
Calorie Intake Goal
Options
Input "0" to maintain your bodyweight
Input a surplus percentage for weight gain
Input a deficit percentage for weight loss
Note
5-10% is a small deficit
10-20% is a moderate deficit
20-30% is a large deficit
Advanced Fields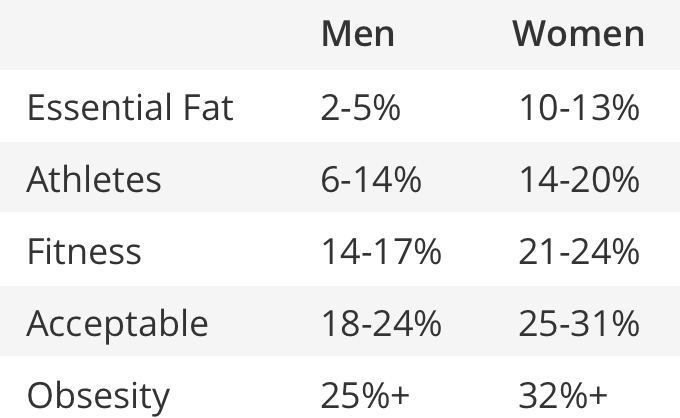 Input Your Protein Ratio
Guide to picking your protein ratio
To maintain muscle, leave protein ratio between 0.60 to 0.80 grams per lb of lean body mass (1.3 to 1.7 grams per kg LBM)
To gain muscle, the protein ratio should be between 0.8 to 1.2 grams per lb of lean body mass (1.7 to 2.3 grams per kg LBM)
Input Your Total Carb Intake
Input the grams of carbs you want to consume on a daily basis