A little spicy and toasty, these little fat bombs pack a ton of nutritional superstars from ceylon cinnamon, turmeric (with black pepper), and MCT powder! Feel the anti-inflammatory effects of an MCT fat bomb or two.
If you're just starting out on keto, breakfast recipes can be tough. Gone are the days of cereal, toast, and waffles… or are they?
After years of keto popularity, there are some legitimate keto breakfast alternatives out there. And many of them are easy to prep the night before or make quickly in the morning.
From muffins to pancakes to frittatas, this is a comprehensive list of breakfast options, so you don't have to opt for bacon and eggs seven days a week!
29 Keto Breakfast Recipes
Keto Breakfast Drinks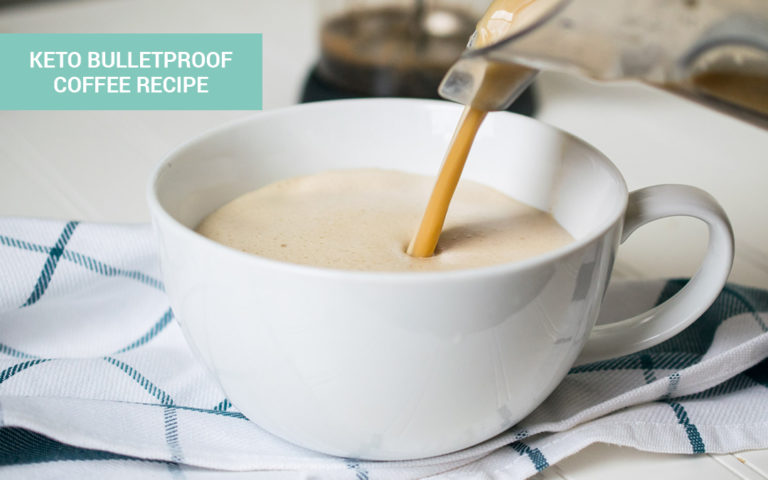 Our keto coffee packs a perk-up punch with MCT Oil powder alongside full-fat butter. Watch the frothy magic happen in your blender.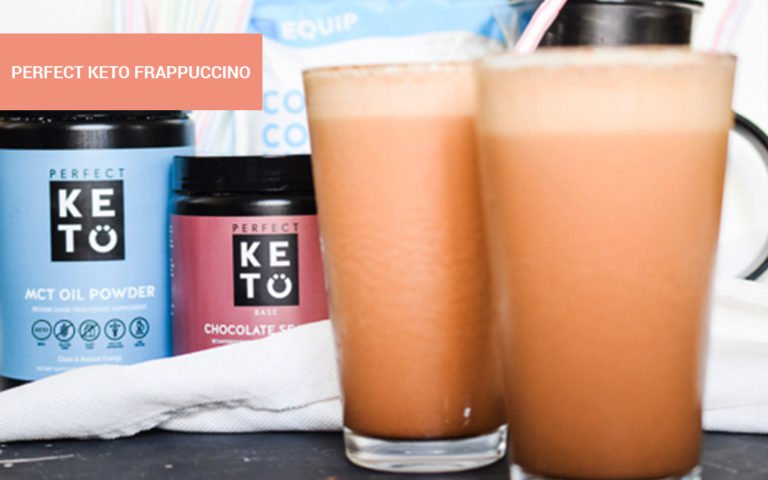 Save your money. And save yourself from excess sugar. You don't have to go to Starbucks if a tall, cold glass of frappe is what it takes to wake yourself up. Make this frappuccino your new habit. Our smoothie recipes are loaded with antioxidants, collagen, and ketones, making them perfect for quick, delicious breakfasts you can take with you on the go.
You don't have to munch on almonds as your breakfast. This low-carb acai smoothie recipe is a more dynamic option, with the powerful antioxidants and appetite suppressing properties of acai berry, and straight, clean energy from MCTs.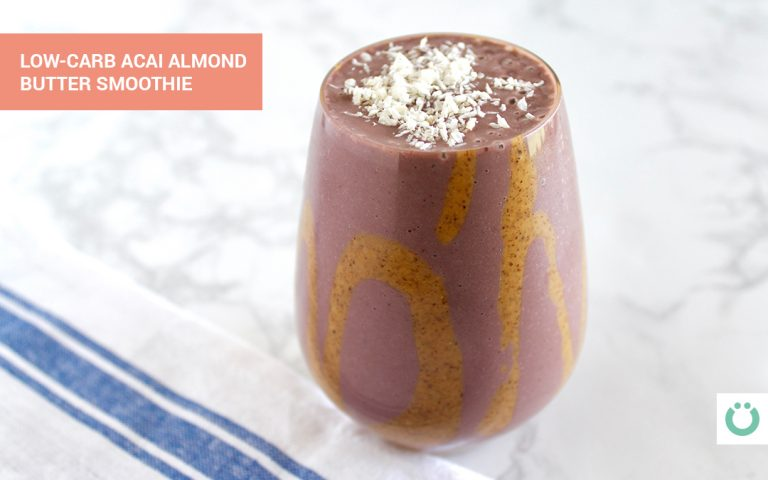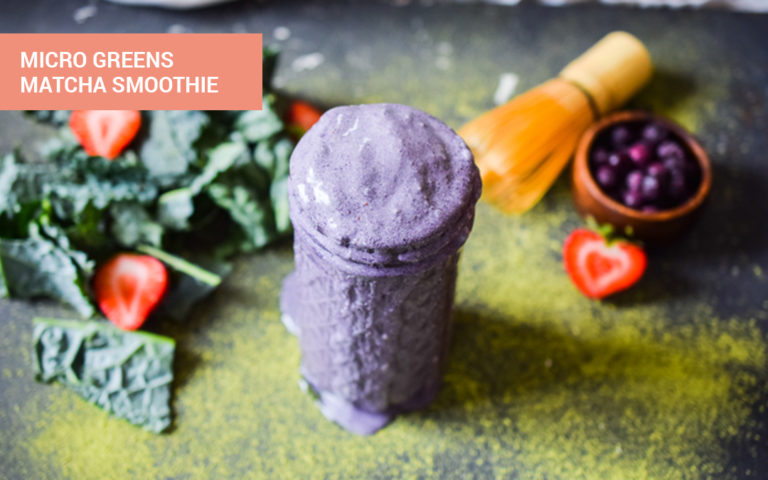 All of the benefits of matcha and Perfect Keto Microgreens in one glass. In this micronutrient smoothie, you'll get energy from the MCTs and collagen, and the creamy coconut milk will keep you satisfied until lunch.
This creamy, chocolate smoothie has a touch of sea salt to balance the flavors –perfect for busy mornings or as a pre-workout snack.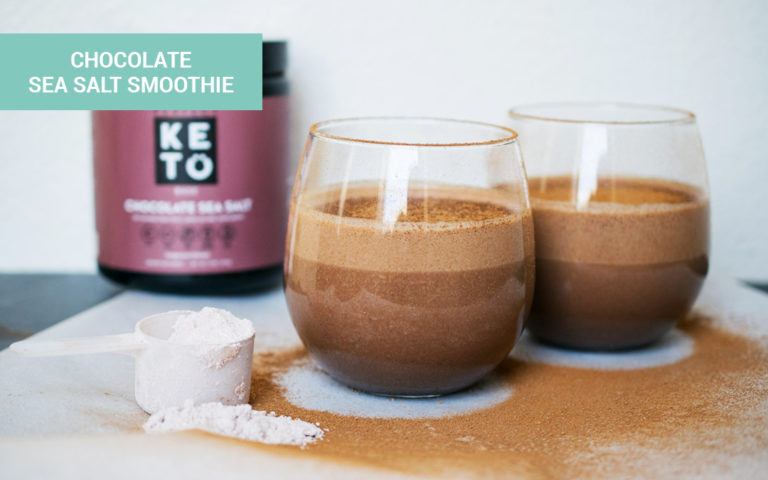 This sinfully good chocolate flavor will improve your mornings and your mental focus. Collagen works to boost muscle building, recovery, and strengthens your hair, skin, and nails.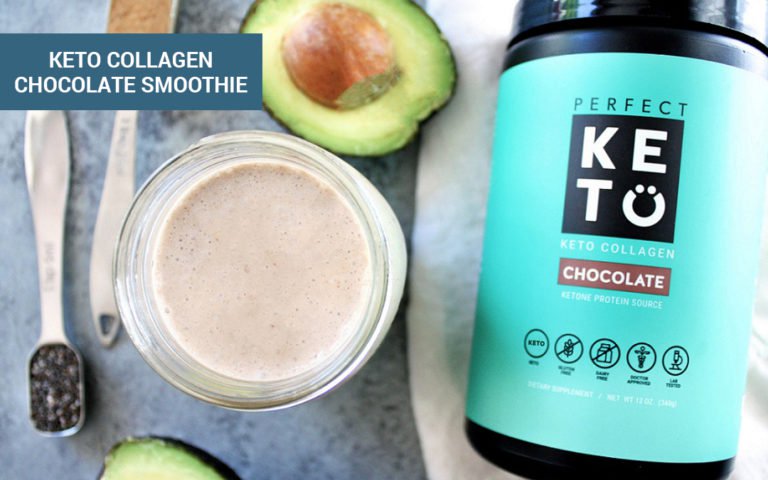 Keto Breakfast Staples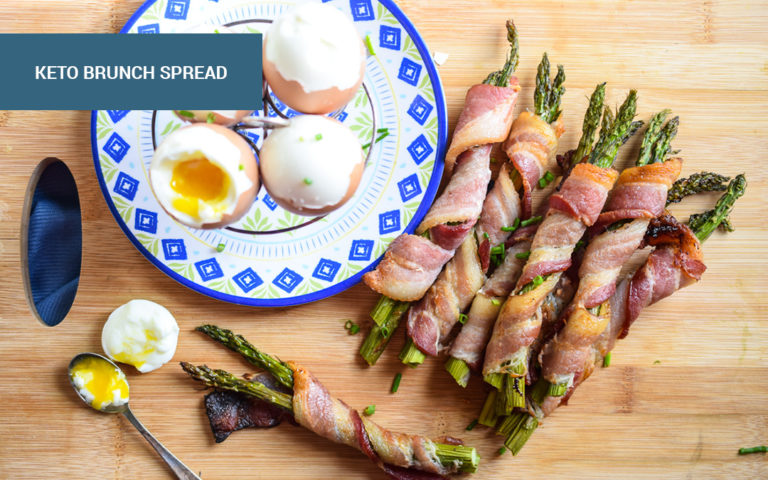 This delicious spread is simple to make, but it looks nothing short of impressive. Eggs, bacon, and asparagus, perfectly cooked and plated for yourself and your guests' enjoyment.
If you're looking for a quick and easy way to get your day going, these keto egg muffins are made to order. Omelets are fantastic, but they can be time-consuming in the morning. whip up a batch of these egg muffins Sunday night and you'll have a ready to go breakfast all week.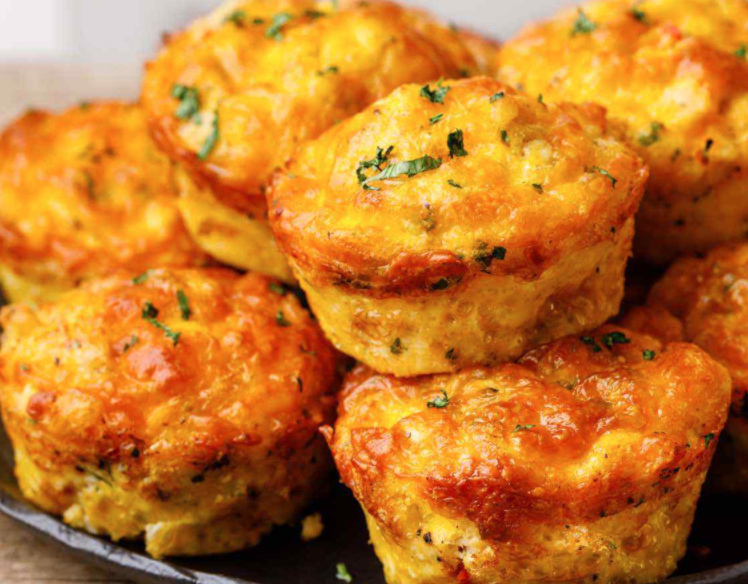 This keto power breakfast recipe will take your BAE (Bacon and Eggs) to a whole new level, and the special keto-friendly green sauce might be one of the top five pestos you'll ever have. Bonus: no standing at the stove getting hot and greasy.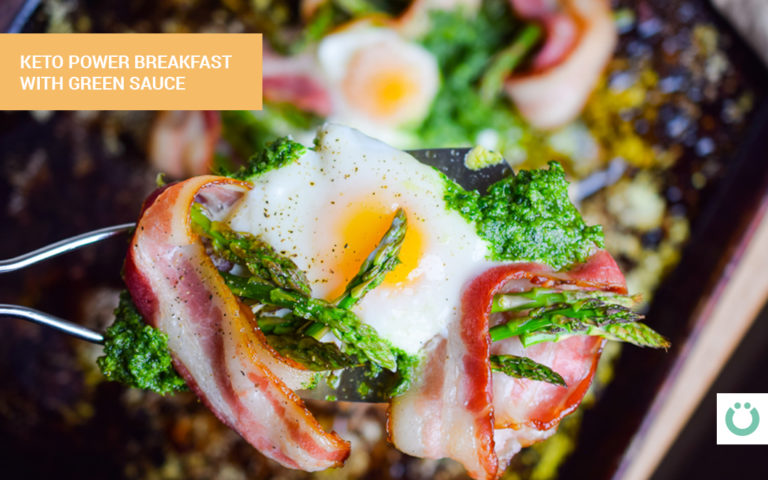 Miss breakfast tacos? Miss them no more! These super simple keto tacos are perfect for any day of the week. They'd also make a good breakfast for dinner option!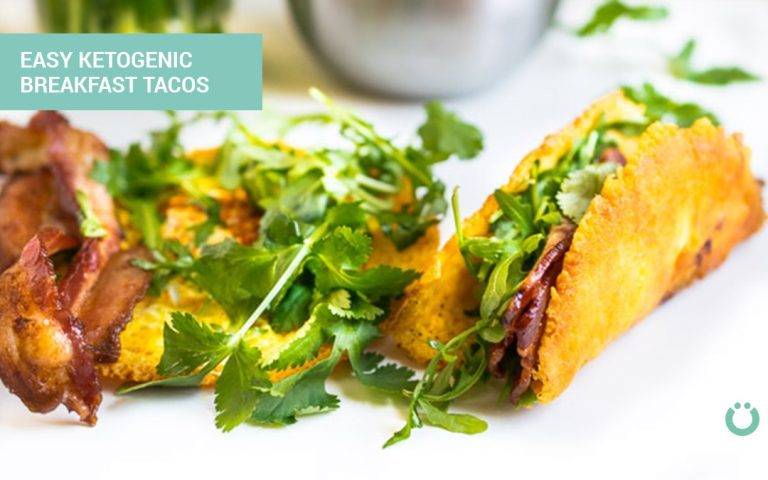 ​Add all your favorite veggies to this frittata, including cauliflower, zucchini, broccoli, whatever your heart desires. Bake it once and eat it all week long for health and convenience.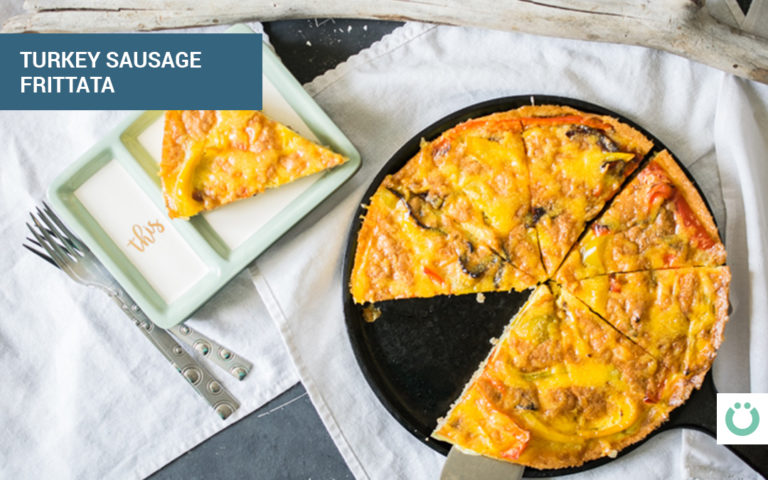 Add all your favorite veggies to this frittata, including cauliflower, zucchini, broccoli, whatever your heart desires. Bake it once and eat it all week long for health and convenience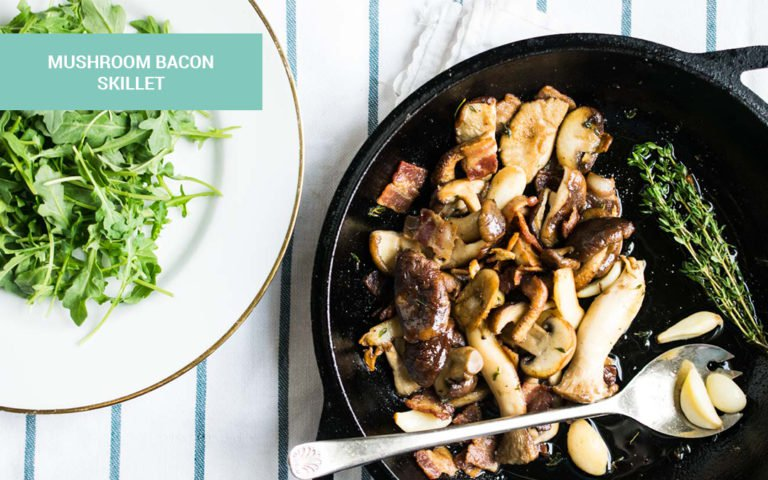 This mushroom bacon skillet recipe is simple, quick, and keto-friendly. It makes for a perfect weeknight meal and doesn't require too much clean up, either.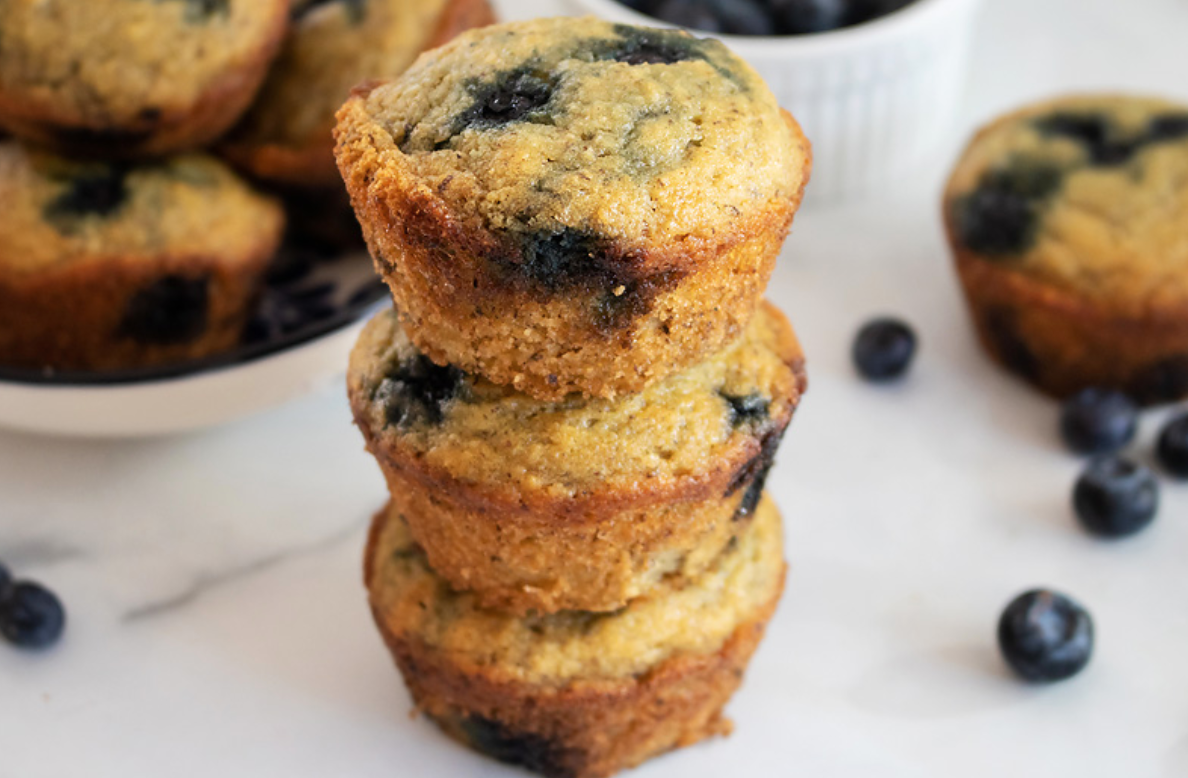 These blueberry muffins are the perfect on-the-go breakfast, and they have the added bonus of collagen protein. With seven grams of protein per muffin, plus 12 grams of fat these little guys are sure to keep you satisfied.
Donuts are typically dubbed one of the most unhealthy breakfast options out there. These keto red velvet donuts, however, are another story. With only three net carbs, zero added sugars, and eight grams of protein — these donuts can fit perfectly into your healthy keto meal plan.
Keto Pancakes + Waffles
These flourless matcha latte pancakes are the perfect keto breakfast (or dessert if you're feeling up for some after dinner snacking), with just the right amount of sweetness.  Check out our Keto panckes + waffles mix.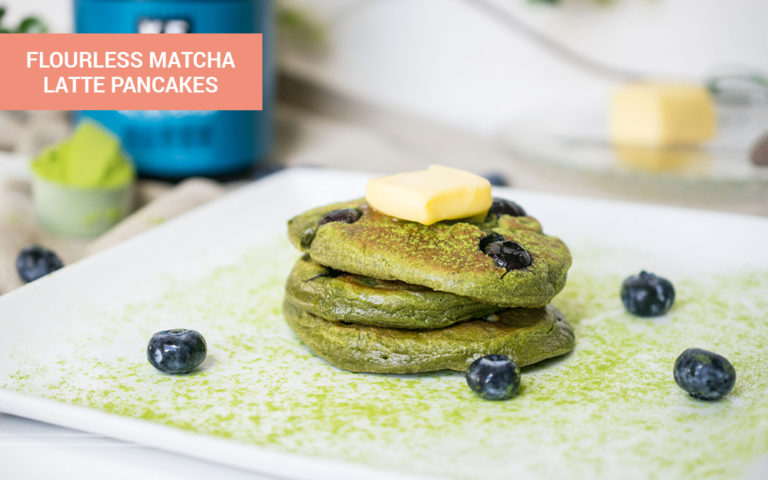 Made with organic pumpkin and our Perfect Keto Micro Greens Powder, these Superfood Pumpkin Waffles make the ideal fall brunch — without any of the processed ingredients found in most popular pumpkin spice recipes today.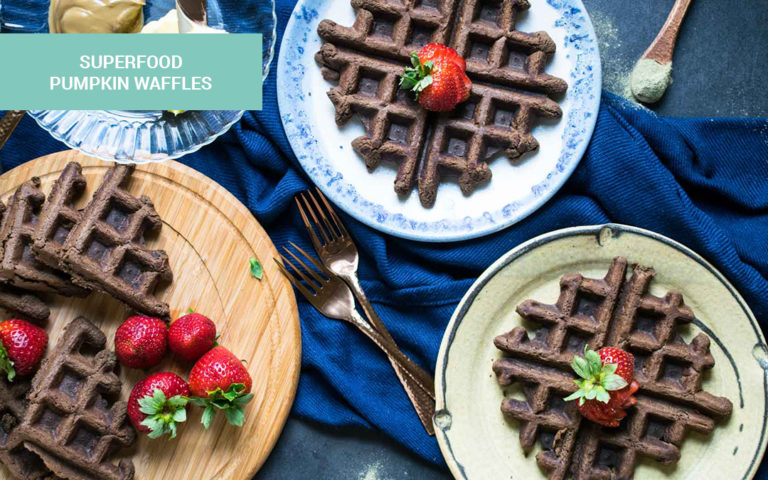 These delicious pancakes skip the wheat flour and replace it with chocolate collagen protein and coconut flour, offering you a low-carb keto masterpiece.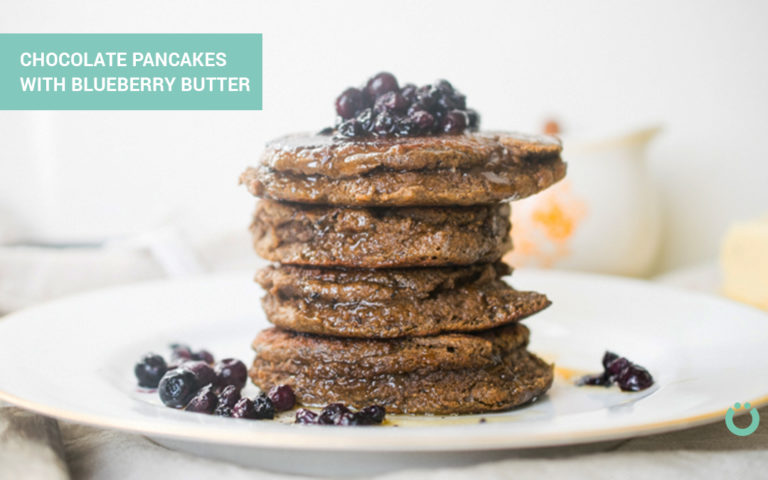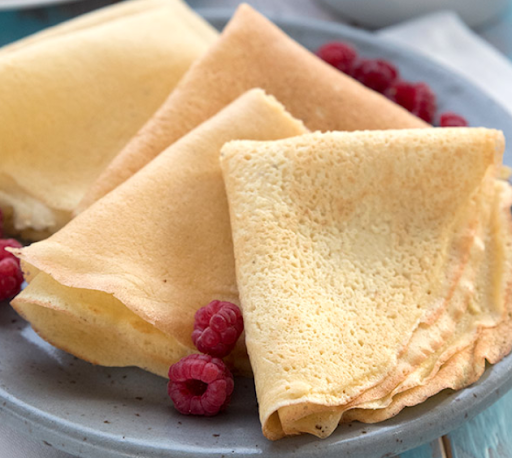 Okay, so they're not technically pancakes, but crepes come pretty close and they're just as delicious. Whip up a batch for a decadent weekend brunch, or keep them in the fridge for a slightly-sweet keto snack.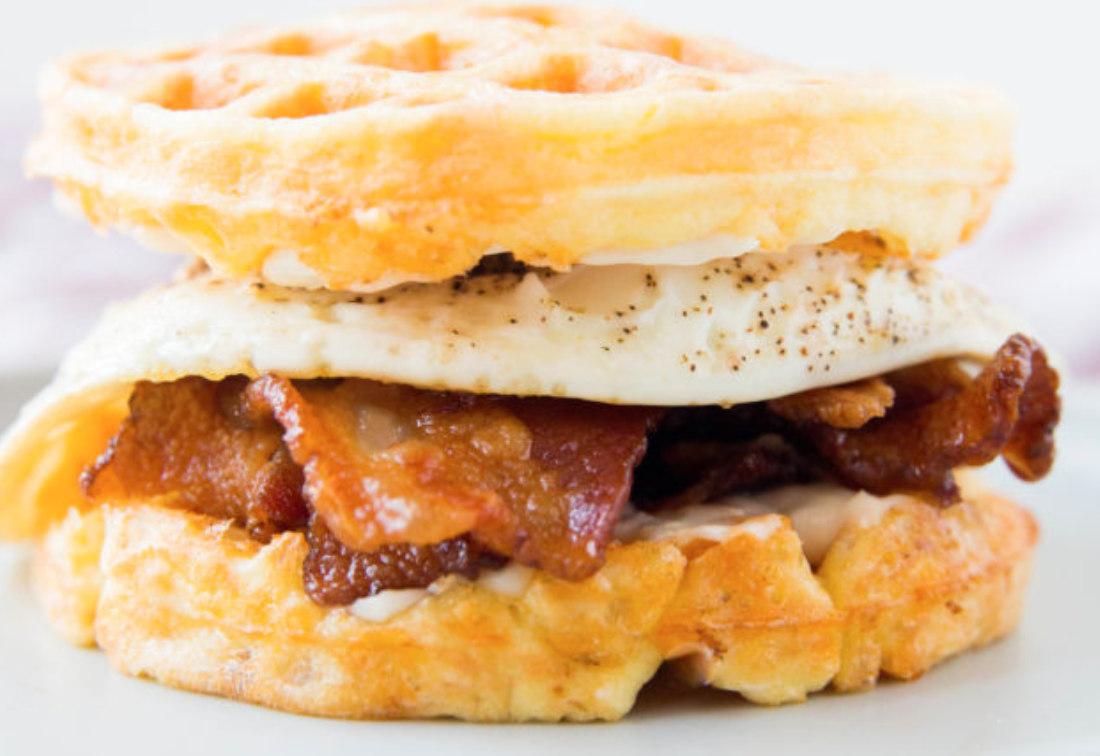 Using chaffles (cheese waffles) as your bread takes the concept of a breakfast sandwich to the next level. This low-carb breakfast trumps the typical bagel and cream cheese option that will leave you bloated and carb-loaded.
Keto-Friendly Breakfast Bowls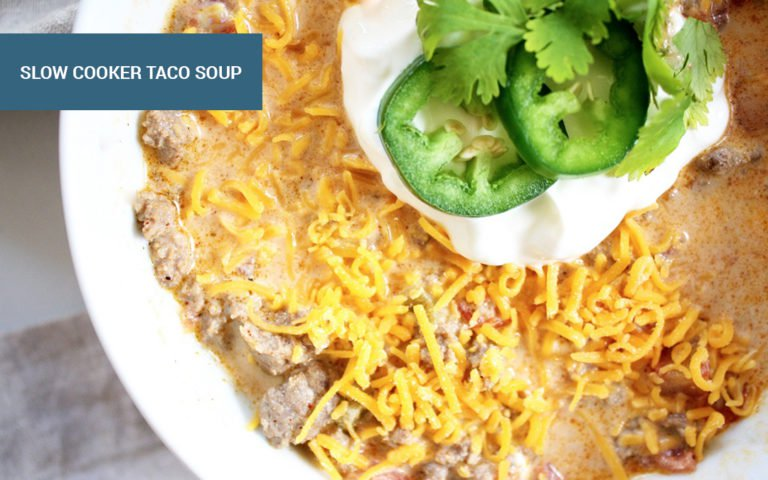 When it's cold outside, or you're facing a dreaded meeting, this taco soup can work as your dinner, lunch and breakfast for several days. Yummy and prep-free (once you've already done your job and put them all in the slow cooker!), this slow-cooker taco soup will become a household staple.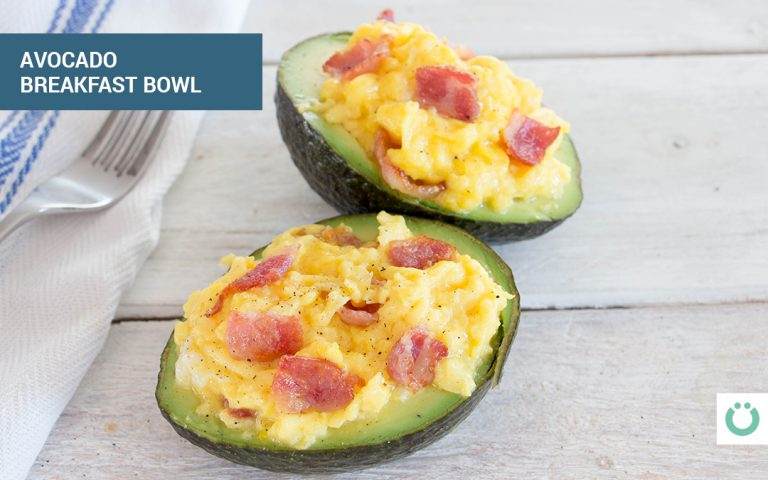 Need more breakfast ideas? Egg dishes are a surefire win, but they can get a bit boring after a while. Not with this gorgeous avocado breakfast bowl. Bonus: you get to eat the bowl!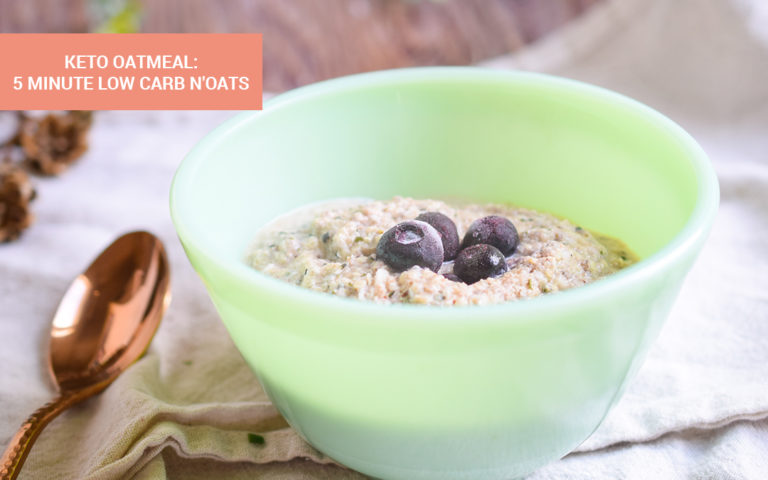 For those of us who miss the texture and taste of oatmeal, here's the keto version, heaping with the goodness of chia seeds, hemp hearts and MCT oil.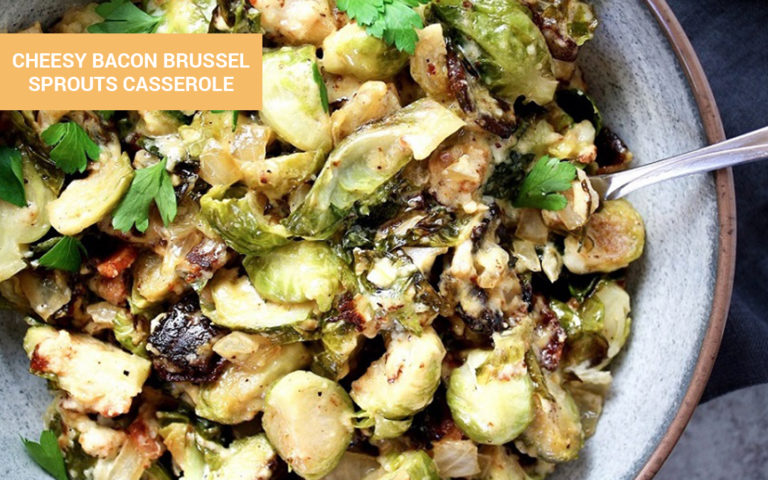 This casserole dish offers a combination of crispy bacon, warm cheese, and hearty Brussel sprouts. It takes about 45 minutes of prep time, so save this delicious savory dish for the weekends.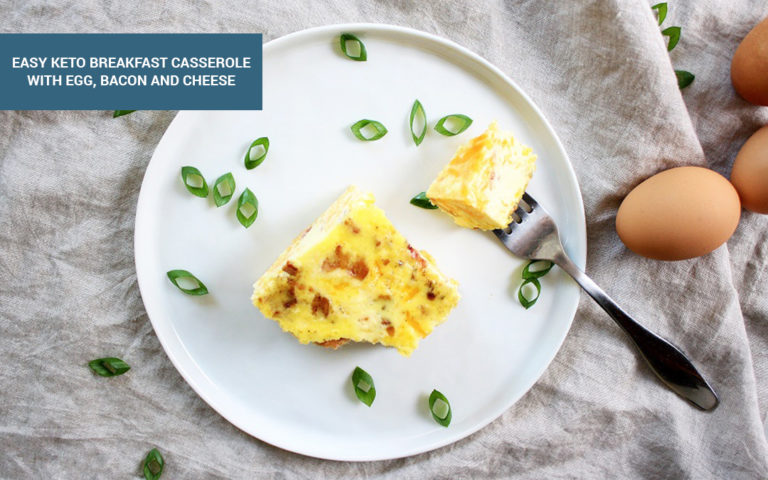 There's nothing like the combo of bacon, egg, and cheese baked together in a warm casserole dish. You can use any type of cheese in this simple breakfast casserole, but cheddar cheese is always a fan favorite.
Fat Bombs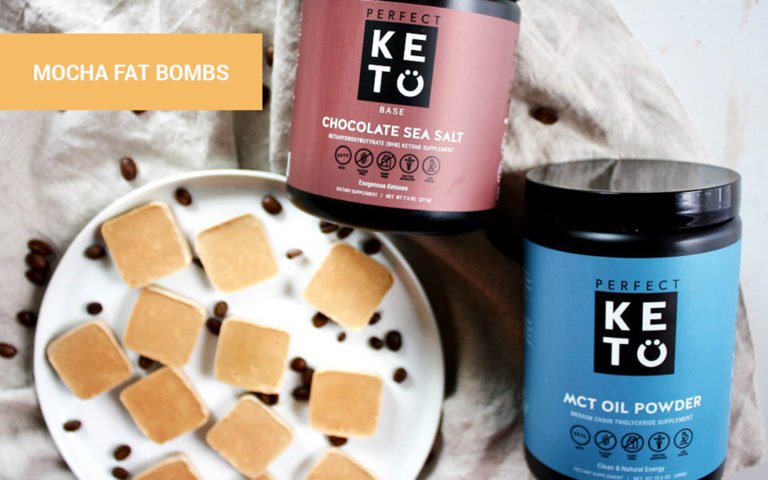 This recipe is proof that espresso doesn't always have to be served hot in a mug! Add some in this fat bombs recipe for a healthy serving of energizing caffeine, fats, and ketones!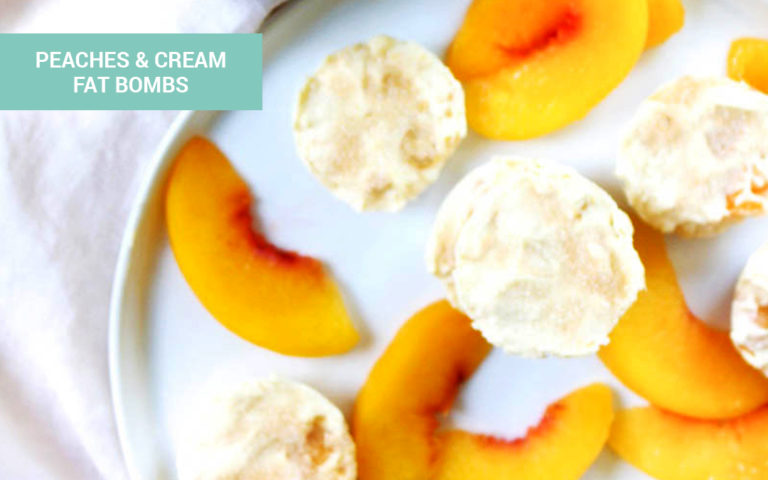 Want a sweet treat that isn't chocolatey? Look no further than this luscious and flavorful keto recipe that combines the freshness of peaches with the creaminess of butter and cream cheese. More importantly, it's free of added sugars.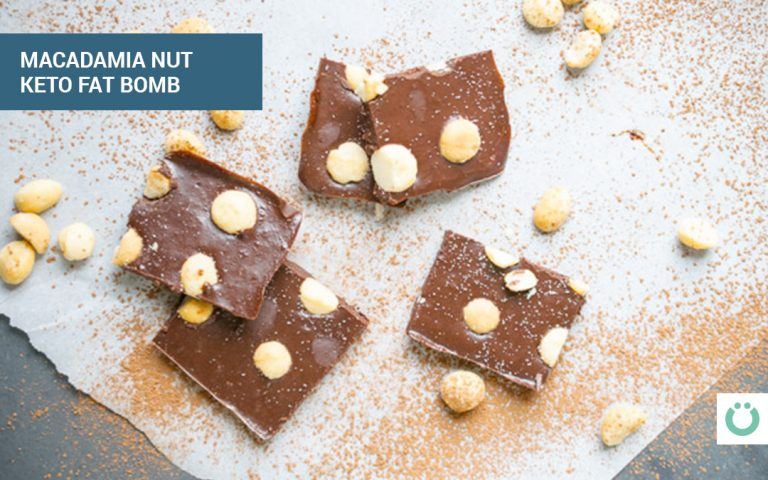 Perfect Keto's macadamia nut fat bomb is the best way we know how to have a treat that is literally guilt free and supplies us premium energy for our day.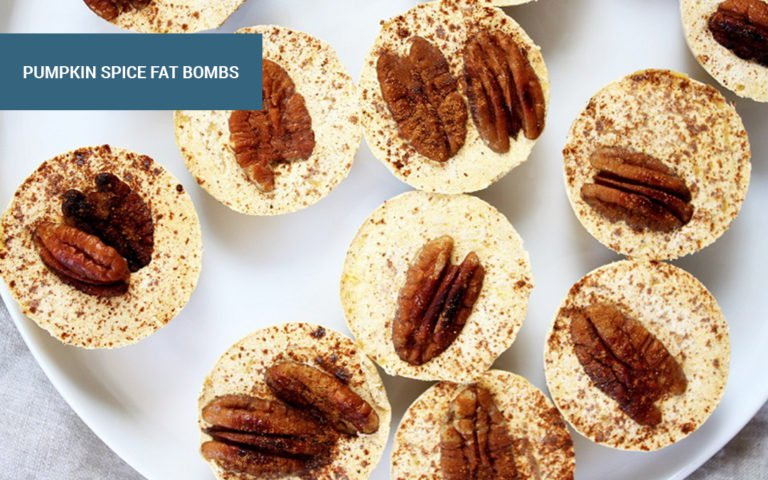 High-carb treats during the holidays can do some major damage to your keto progress. With these Pumpkin Spice Fat Bombs, there's no stress in the over-indulging of sweets with each bomb being only eight grams of fat and less than one gram of net carbohydrates.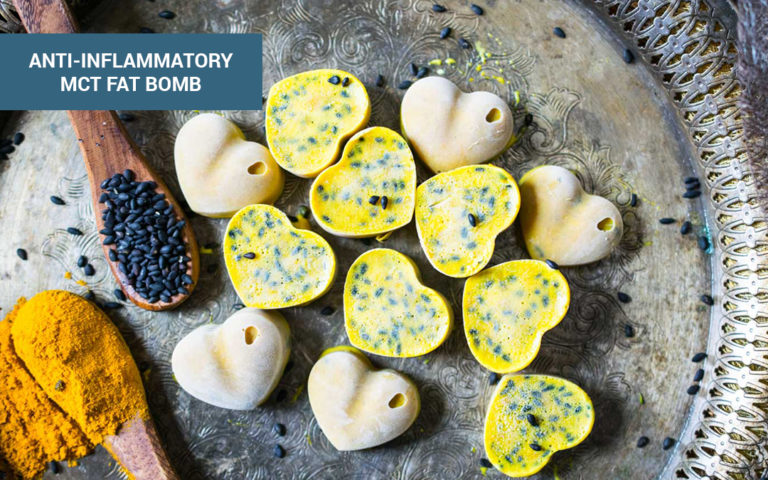 A little spicy and toasty, these little fat bombs pack a ton of nutritional superstars from ceylon cinnamon, turmeric (with black pepper), and MCT powder! Feel the anti-inflammatory effects of an MCT fat bomb or two.
How to Do Breakfast, Keto-Style
Here are a few tips that will help you ease into your day while remaining in ketosis, and make it easier for you to stick to your ketogenic diet.
Make Enough For Leftover Breakfast
Meat dish leftovers are ridiculously easy to fire up again on the stove or nuke in the microwave for a very filling breakfast or brunch.
Making a bigger batch of your favorite keto recipes also saves you money and time. Freeze them and keep eating them without having to repeat shopping and prepping.
Stews and casseroles can last a week for one person, breakfasts included!
Keeping things as simple as you can on keto prevents lapses of reaching for something "easy and quick" but non-ketogenic (and non-healthy), especially when you're beginning keto.
Think About What You Need For the Day
The ketogenic diet has probably taught you by now that you don't always have to eat what's prescribed, or prescribe what you eat. Eat what you need instead, according to goals you've set. This is true for all meals, but especially for breakfast. Most of us have the most important parts of our day lined up in the mornings.
For example, eggs and bacon may not give you the mental acuity you need for an early meeting, or a very light breakfast bowl may not give you enough energy for the hike you planned with the family.
Plan It
Plan your meals according to your schedule for the week. Seriously, planning a menu isn't old-fashioned or finicky. It's smart. Taking charge of your food is taking charge of your health!
Planning helps you:
shop for or order ingredients from your local and organic produce/meat/dairy supplier
use what's in season
prep and cook what you can beforehand and/or in bulk
match your meals to the demands of that day
look for interesting takes or tricks and techniques for your planned recipe, especially if you're not a skilled cook
make your own ingredients like ghee, garlic confit, nut milks and flours, broth, etc.
see the trends in what you like making and eating so that you can invest in higher quality tools and appliances you need to make them (e.g., cast-iron skillet, food processor, knives, salad spinner, slow cooker, Dutch oven, spiralizer, baking pans and liners, etc.)
What and How Much Should You Be Eating For Breakfast While on Keto?
There are no rules, except eating whole food, following keto macros, and fulfilling your calorie budget each day.
Eggs are good. Cheese is good (if your gut has no disagreement with it). Complex carbs, no. Aside from being non-ketogenic, these could feel too heavy at breakfast anyway, making you feel sluggish instead of energetic.
You may notice that most keto breakfast recipes are high in fat. Because of the keto macro? Yes. But more than that, good fat from good sources happens to be great fuel! You want fuel for the day and you definitely want to prime your ketone production, so you load up on your fat macro at breakfast.
Remember to calculate your macros and eat the right amount of calories for your daily needs and goals. Whether or not you're fasting, you must meet your required caloric and protein intake to maintain healthy function for your mind and body.
Aside from the favorite keto power fat, wham-bam-thank-you-avo toast, here's our top keto breakfast recipes, guaranteed to be simple, delicious, satisfying, with the bonus of ketone-boosting.
Morning Keto Supplementation Perfect Keto
Here's a quick guide on ketones and keto supplements you can take first thing in the morning to instantly feel more awake with clean energy, and for other benefits.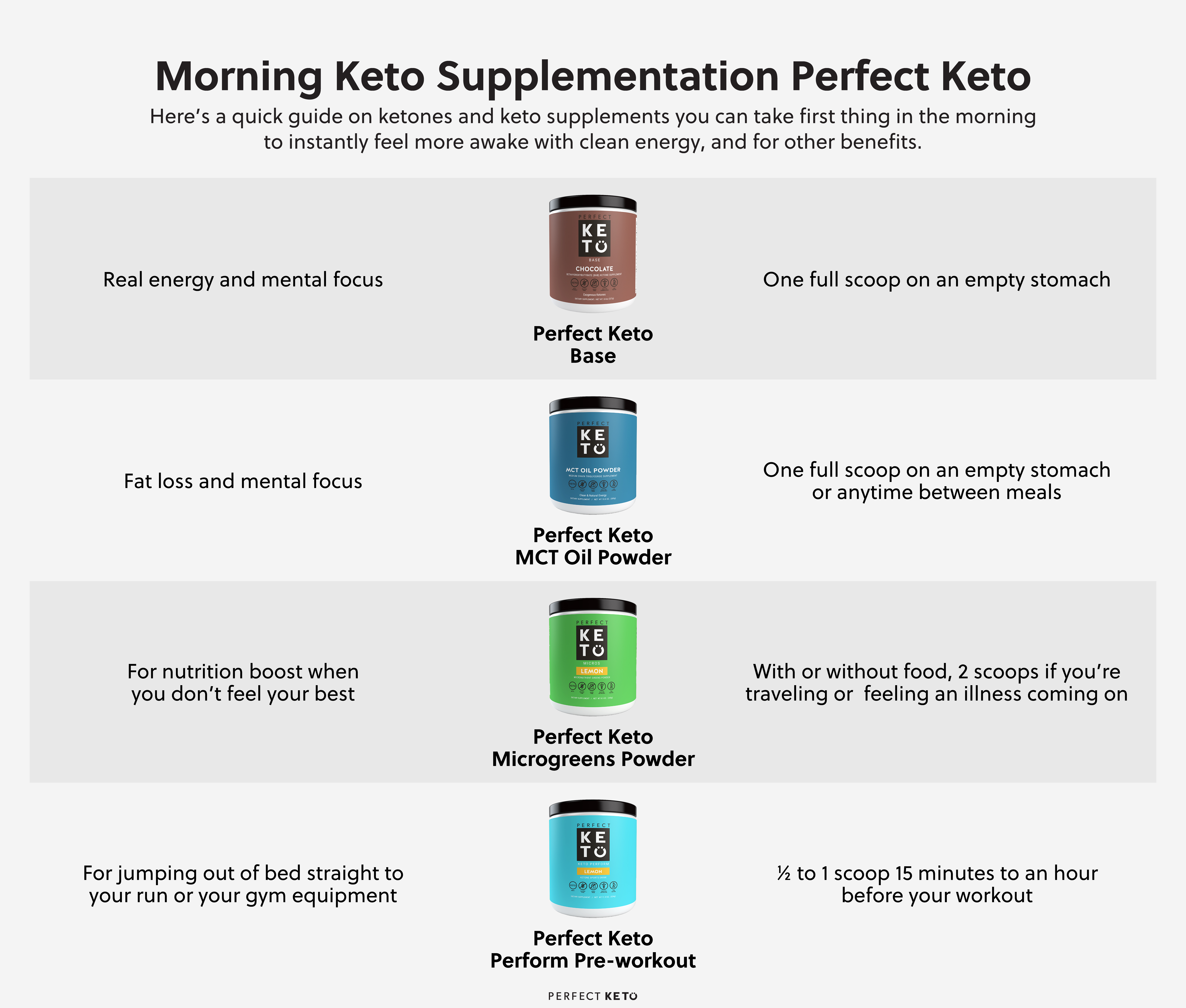 To Skip or Not to Skip Breakfast on Keto?
There was a widely-covered "study" before that linked skipping breakfast to atherosclerosis, the hardening of arteries. Time, the Guardian, the Telegraph, Men's Fitness, Science Daily all wrote about it. Cereal companies must have rejoiced at that.
But the study points out that it's what you eat after skipping that can be problematic.[*] Most Americans who skip breakfast also have an unhealthy lifestyle. It doesn't matter if you fast. In fact, skipping breakfast can be beneficial [*] for obese patients. It's what you eat that matters.
Breakfast– and all the other meals for that matter– is up to every individual's preference. Skipping or not, as long as you make healthy choices, you're golden.
On the ketogenic diet, you track everything, not just ketone levels. Mood, alertness, any digestive upsets– all these give you so much insight on what your body likes.
Do you perform best when you've eaten? Or do you feel more alert when you feel lighter on your tummy? Eat accordingly!