Ever since you started a keto lifestyle, you're probably spending more time in the kitchen than ever before. You realized that one of the best ways to stay keto is to make your food from scratch. And now that you've purged your refrigerator of high-sugar condiments, you're on the hunt for keto sauces and dressings to replace them.
To help you out, this guide offers a dozen low-carb recipes to replace your former favorites. Made with healthy fats and oils, low-glycemic sweeteners, and fresh seasonings, each of these keto sauces will fit perfectly into your ketogenic lifestyle.
12 Keto Sauces and Dressings to Restock Your Fridge
When you went keto, chances are you were horrified to read the list of ingredients on your store-bought ketchup, BBQ sauce, and salad dressings. With those items safely in the trash, it's time to restock your fridge. These low-carb, no-sugar recipes are tasty alternatives to replace those old condiments.
#1. Avocado Pesto Greens Sauce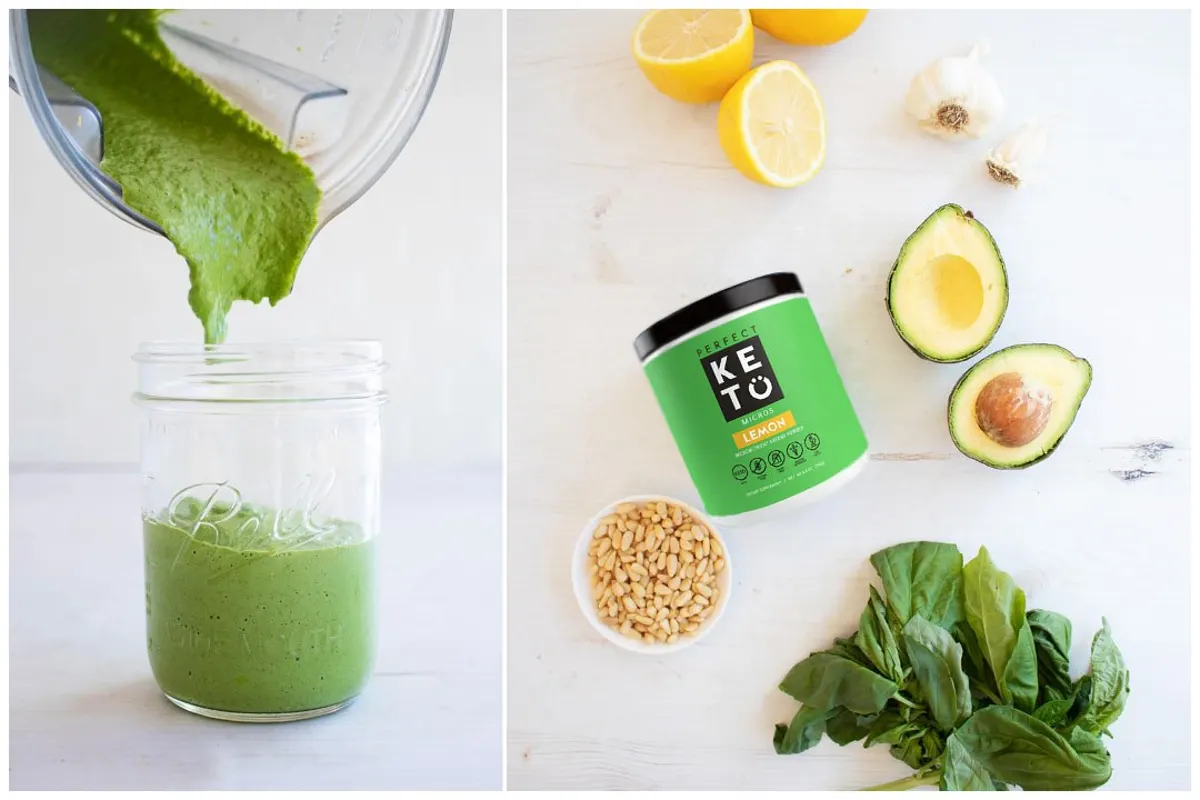 Looking to enjoy a keto-friendly pasta night? With this keto pesto recipe, you'll combine creamy avocado, fresh basil, pine nuts, and high-quality extra virgin olive oil to create a delicious sauce.
For a low-carb, grain-free approach to your favorite Italian dishes, add to spaghetti squash or zucchini noodles.
While replacing traditional wheat noodles with veggie-based noodles has its own benefits, this recipe does you one better: It's made with Perfect Keto Greens Powder with MCTs, which contains 26 fruits and vegetables in every serving.
#2. Fresh Keto Ketchup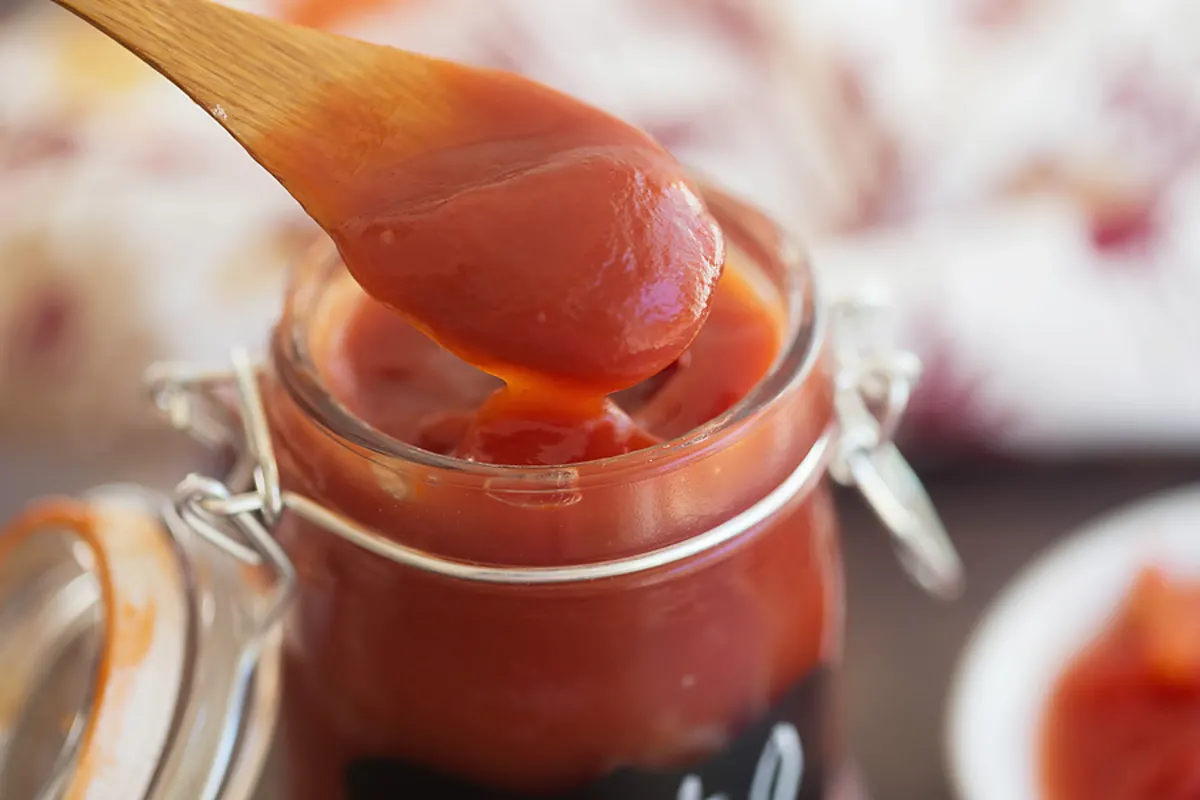 ​When following a keto diet, most commercial ketchup products are out of the question. Loaded with sugar and unpredictable ingredients, the typical bottle of ketchup will have you setting it back on the shelf.
However, this sugar-free ketchup recipe is made with tomato paste, apple cider vinegar, garlic powder, onion powder, cayenne, salt, and keto-friendly sweetener of choice (no white sugar in sight).
Whip up a batch of celeriac fries, make your favorite bunless burger, and enjoy burger night without the carbs.
#3. Keto Marinara Sauce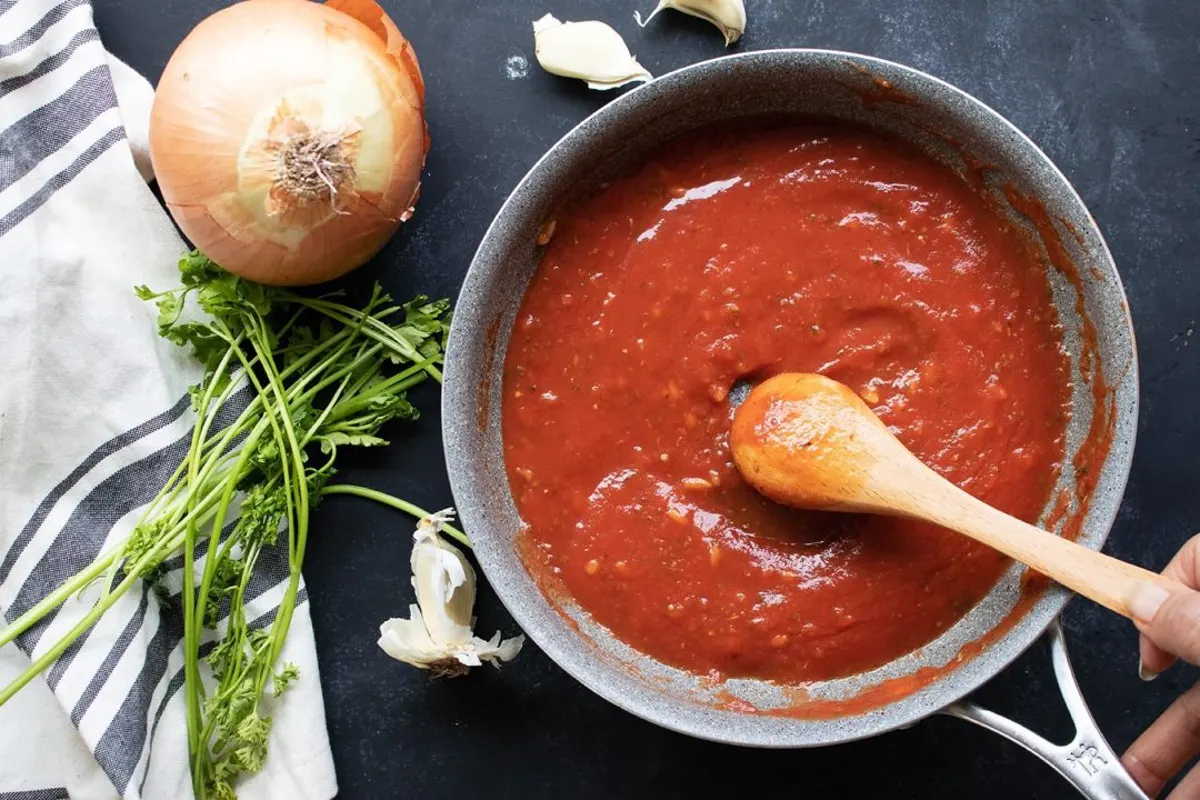 Who knew you could enjoy your favorite Italian dishes without the added sugar or carbs?
This marinara sauce will soon become a staple in your home as the perfect topping (or dipping sauce) for spaghetti, mozzarella sticks, and chicken parmesan.
Made with olive oil, crushed garlic, tomato puree, and monk fruit, it's a wonderful sauce to pair with veggies, low-carb pasta, or protein.
#4. Homemade Keto Ranch Dressing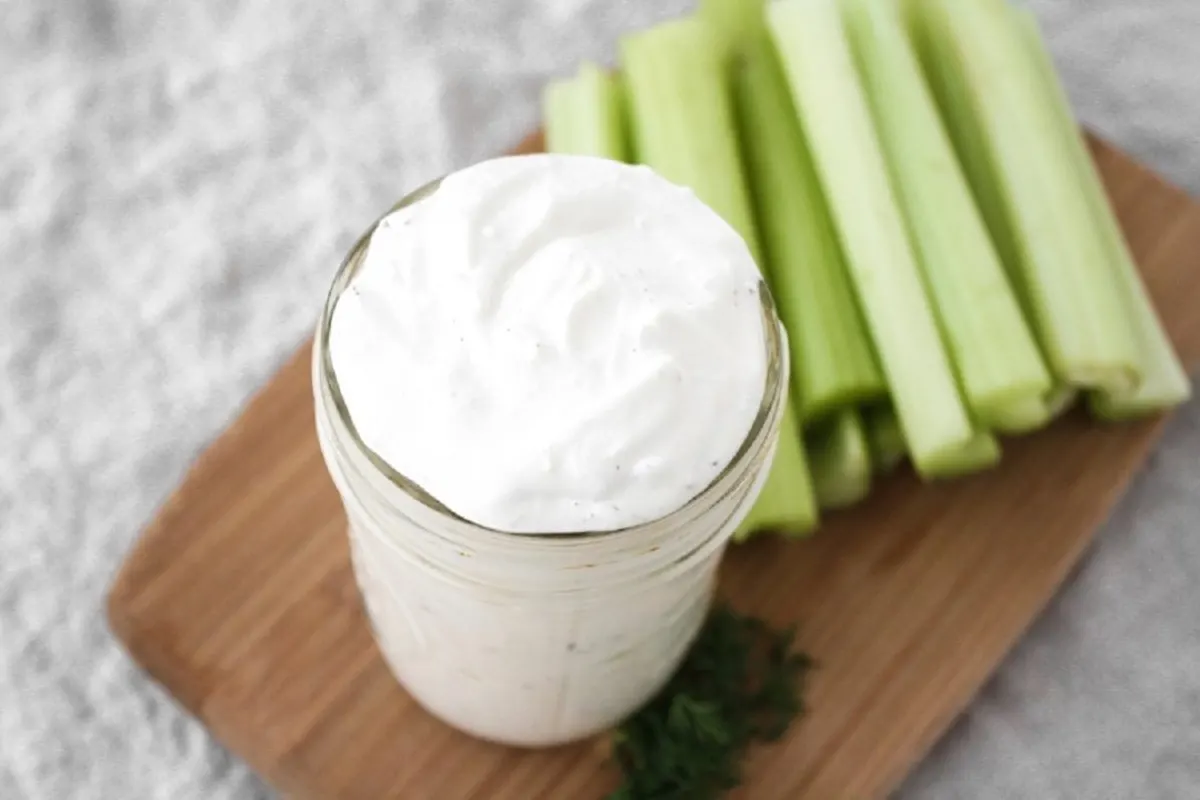 If you grew up with a family who considered ranch a condiment — not a salad dressing — you may want to sit up and pay attention.
This zesty ranch dressing is completely keto-approved, allowing you to (once again) pour it over pizza, veggies, chicken wings, and salads.
Made with keto mayo, sour cream, apple cider vinegar, and fresh dill, it's sure to become one of your favorite low-carb recipes.
#5. Smoky Keto BBQ Sauce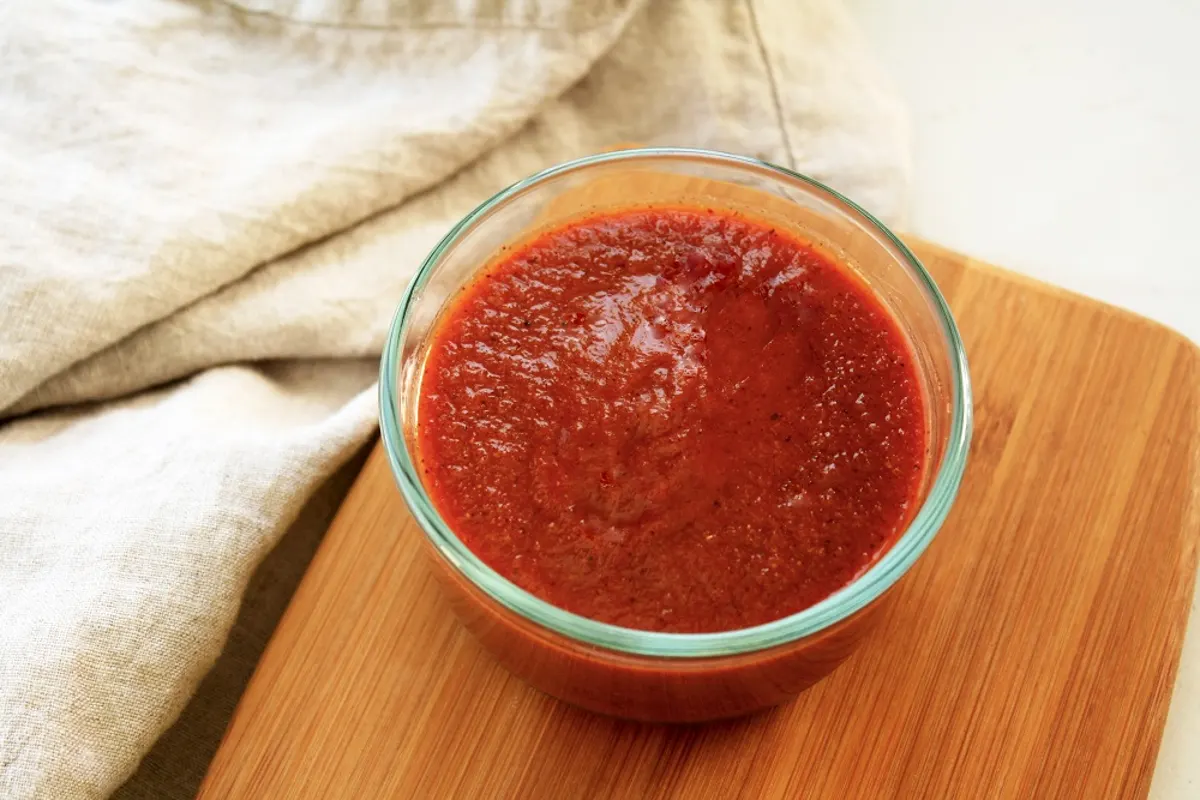 Before you switched to a ketogenic diet, BBQ sauce was one of your favorite condiments. You'd smother it on sandwiches, pork chops, chicken wings, and pulled pork. But after catching a glimpse of the nutrition label, you knew it was a no-go.
Fortunately, this keto BBQ sauce recipe allows you to enjoy your favorite condiment once more. Made with apple cider vinegar, hot sauce, Worcestershire sauce, monk fruit, and liquid smoke, it gives you the subtle, smoky flavor you crave without any the carbs.
#6. Easy Low-Carb Cheese Dip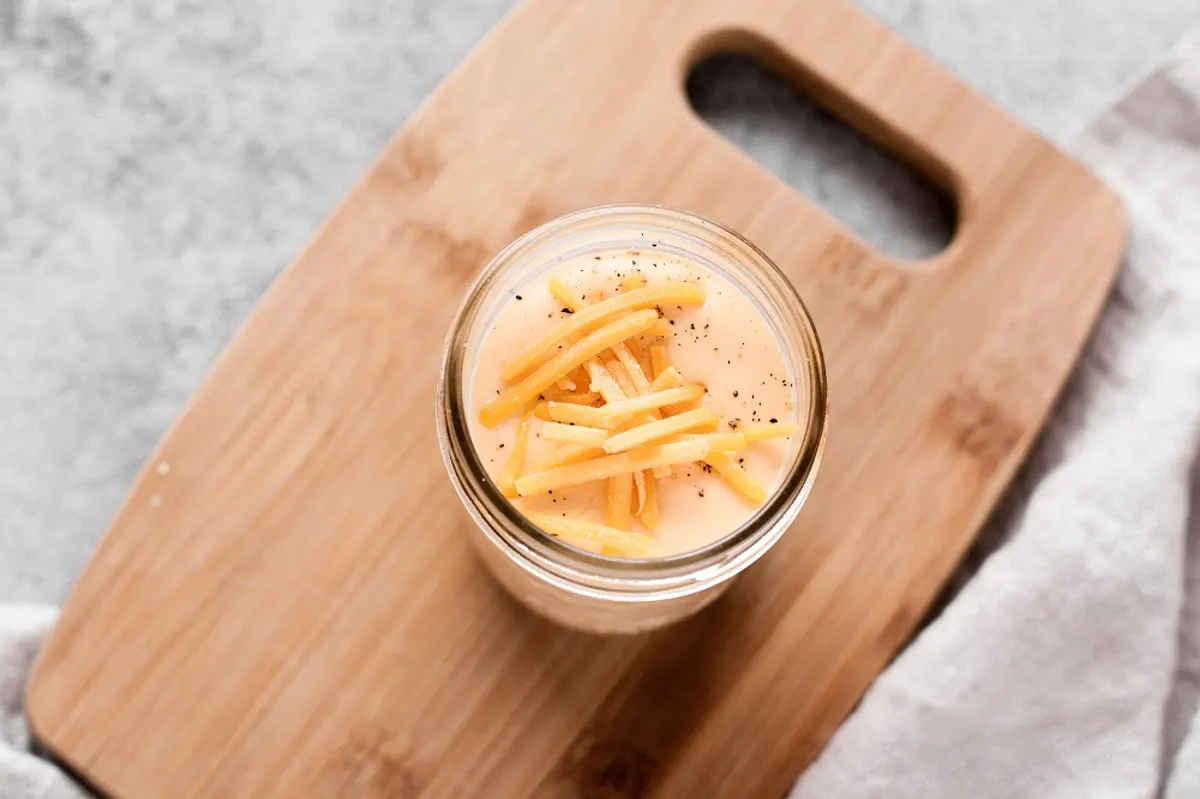 When you found out you could still enjoy (high-quality) dairy on keto, you breathed a side of relief. Sure, you could live without grains and starches and go gluten-free. But who could live without dairy?
This keto-friendly cheese sauce is perfect for any tailgate or party appetizer. Made with cheddar cheese, heavy cream, and cream cheese, this keto cheese dip is both savory and satisfying.
Use it as you would cheese fondue, dipping roasted or raw veggies or slices of keto bread into the sauce.
#7. Cheesy Garlic Keto Alfredo Sauce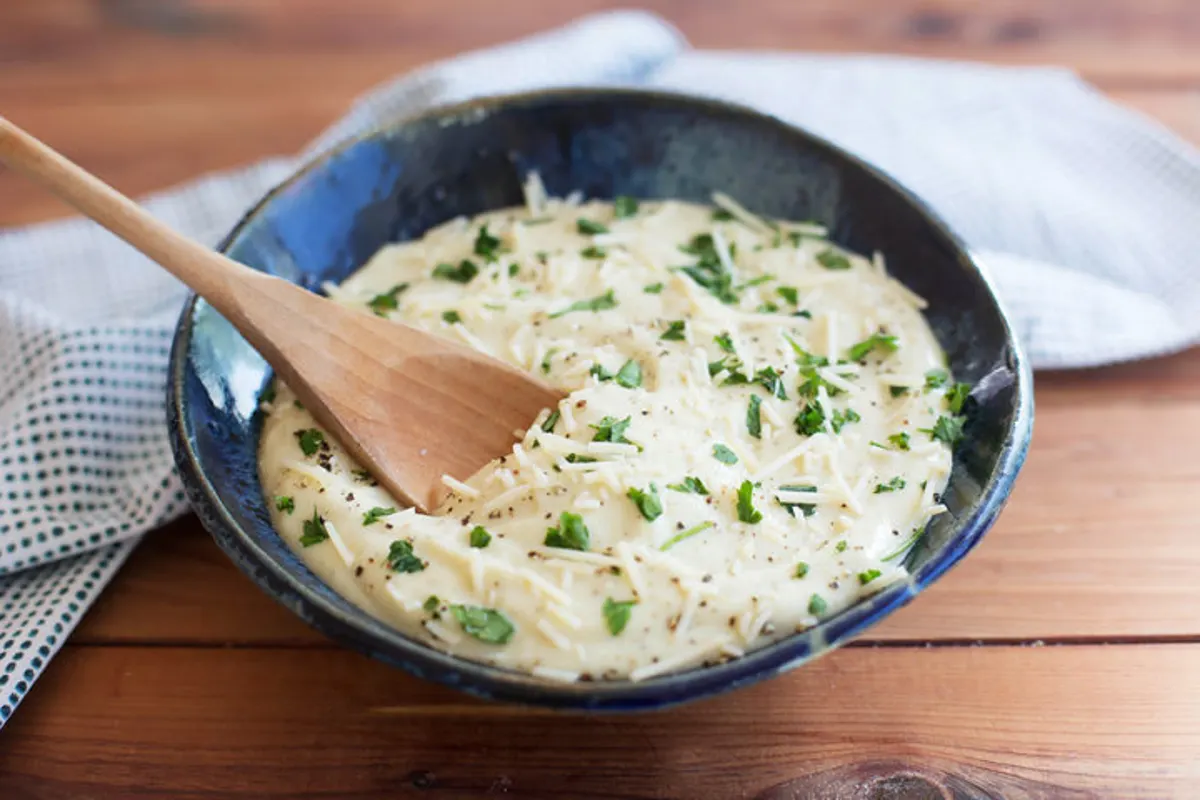 To get more vegetables into your keto meal plan, try this recipe on for size. This keto alfredo sauce is made by blending an entire head of cauliflower with heavy cream, mozzarella cheese, nutritional yeast, and minced garlic.
Packing 8 grams of protein, 8 grams of fat, and just 5 grams of carbs into every serving, this recipe fits perfectly into your macro goals.
Serve over chicken, zucchini noodles, or spaghetti squash for a low-carb dinner idea.
#8. Healthy Keto Mayo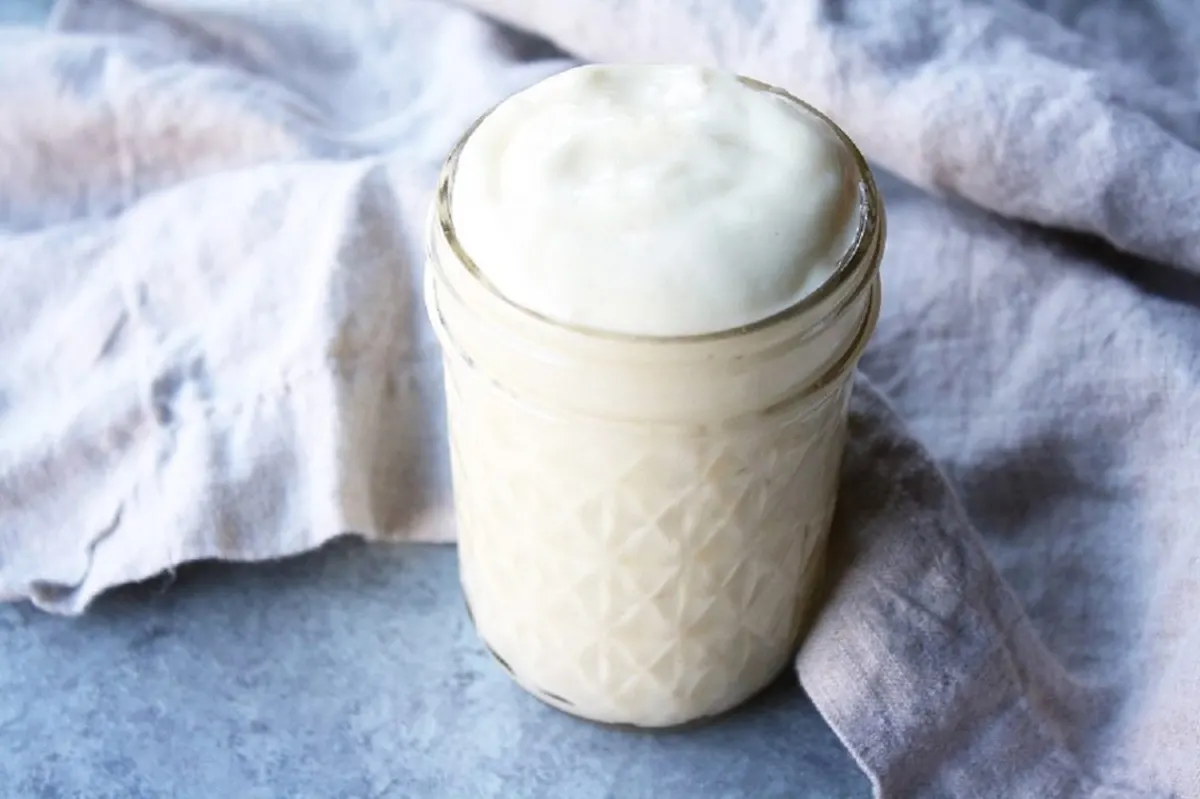 Think mayonnaise is bad for you? While store-bought versions can be loaded with hidden carbs, homemade mayo can be good for you. In fact, you can make it with a few ingredients: raw egg, olive or avocado oil, and acid (like lemon juice).
This low-carb mayonnaise is the ultimate keto substitute for one of your favorite condiments — and it happens to be paleo, gluten-free, and dairy-free.
Made from eggs, apple cider vinegar, olive oil, and salt, use it on your favorite low-carb lunch wraps or this red pepper sandwich.
#9. Easy Keto Balsamic Dressing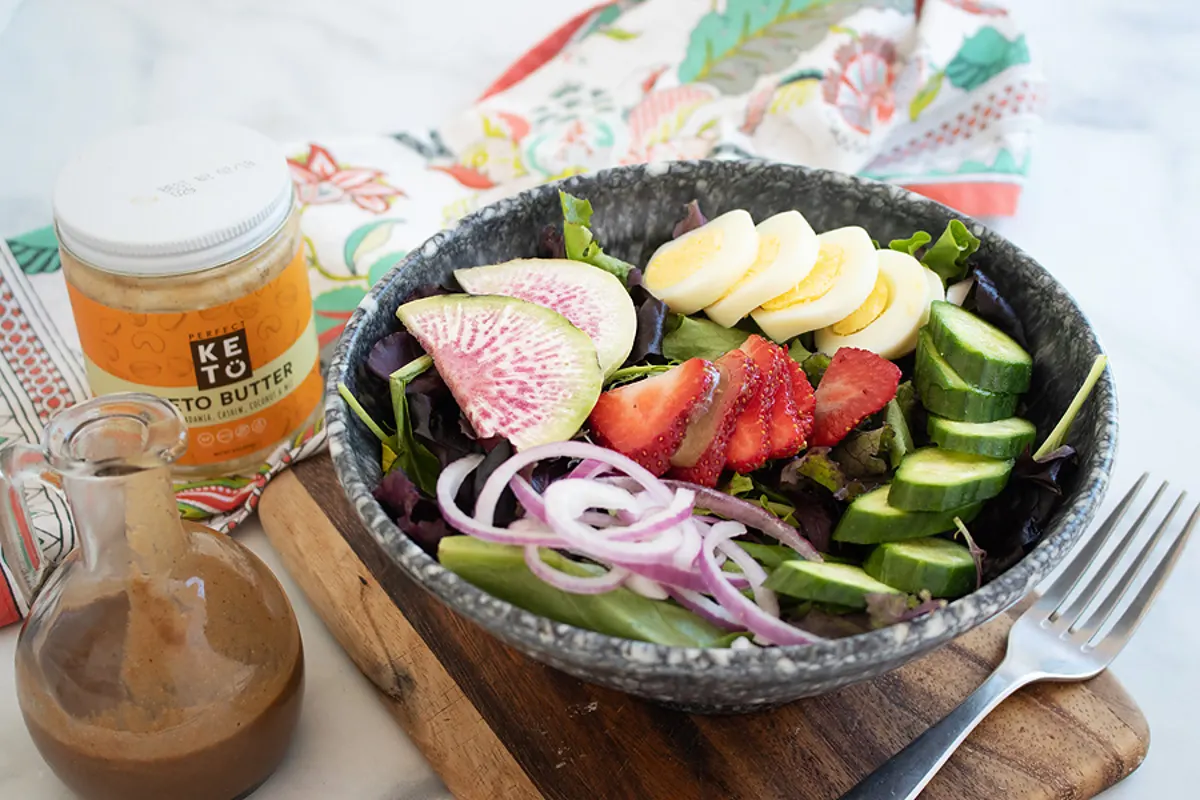 Balsamic salad dressing is often advertised as low-carb and healthy, but store-bought versions might contain hidden sugars.
This low-carb sauce is a keto option that features balsamic vinegar, apple cider vinegar, olive oil, dijon mustard, and monk fruit.
Plus, it contains a secret ingredient with added benefits: Perfect Keto Nut Butter, which is loaded with healthy fats.
#10. Tangy Garlic Sesame Keto Dressing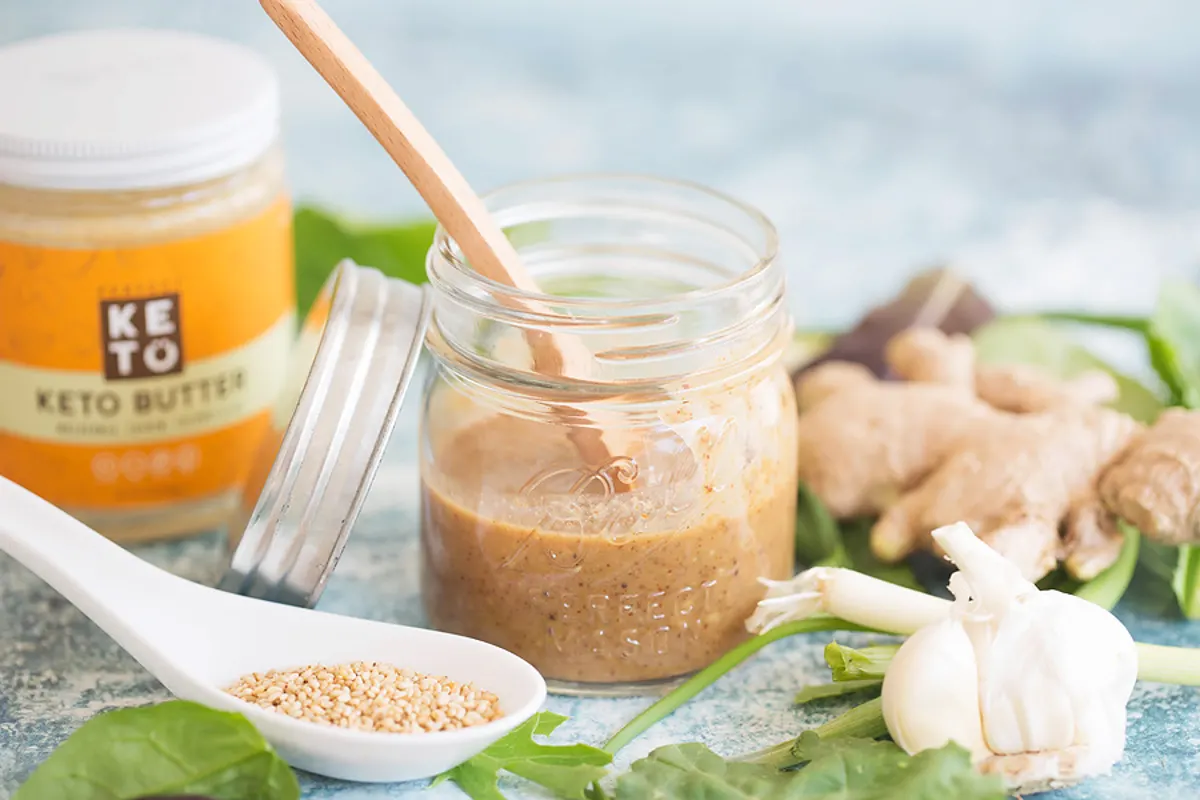 Looking to liven up your lunchtime routine? This flavorful Asian-inspired dressing could be used as a salad dressing or a marinade.
Ready in less than five minutes, it combines avocado oil, sesame oil, coconut aminos, sriracha, garlic, fresh ginger, and Perfect Keto Nut Butter into one, finger-licking sauce.
Pour it over salads, roasted veggies, or stir-fry for an easy lunch option.
#11. Chunky Keto Guacamole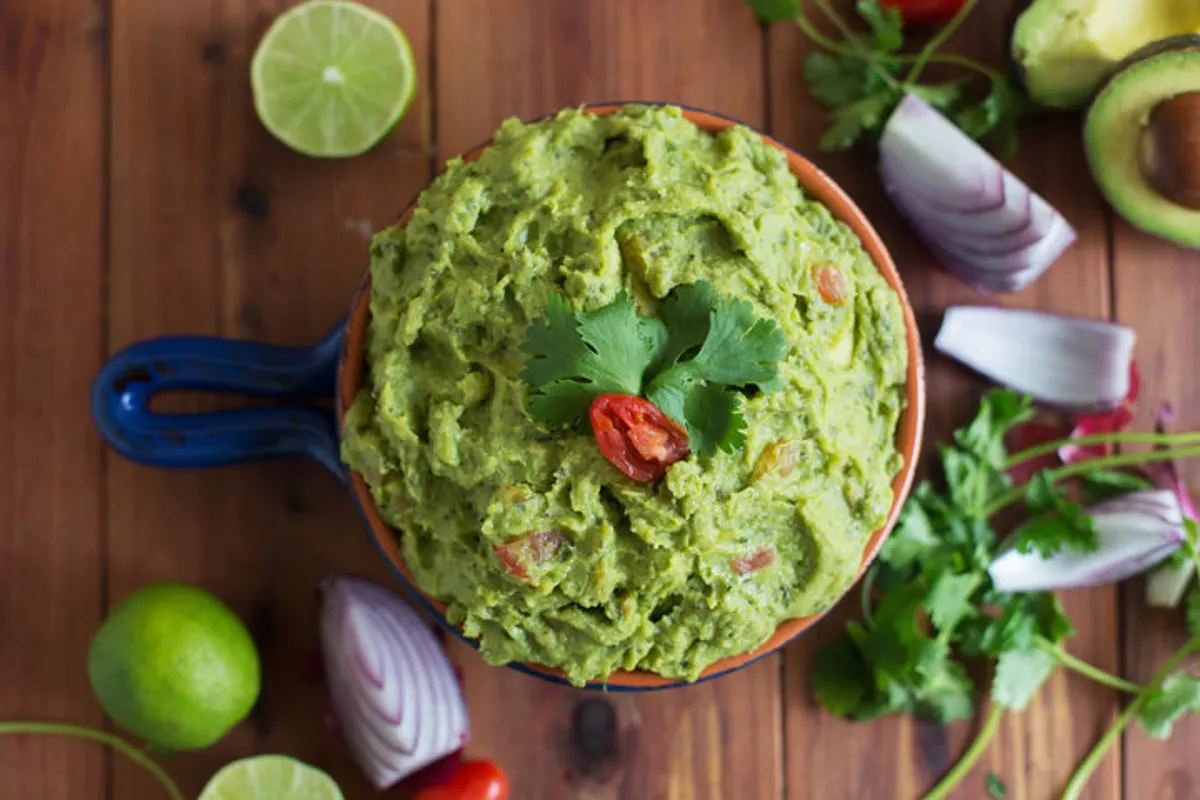 Long before you went keto, guacamole was one of your favorite appetizers. And even though you waved goodbye to tortilla chips and plantain chips, you can still enjoy it.
This easy keto recipe for guacamole combines avocados, red onion, cilantro, lime juice, tomatoes, and jalapeno, packing a wealth of flavor into every bite.
Use it as a chunky keto sauce with keto fajitas, burrito bowls, or taco salads to create your favorite Mexican dishes.
#12. 5-Minute Keto Avocado Dressing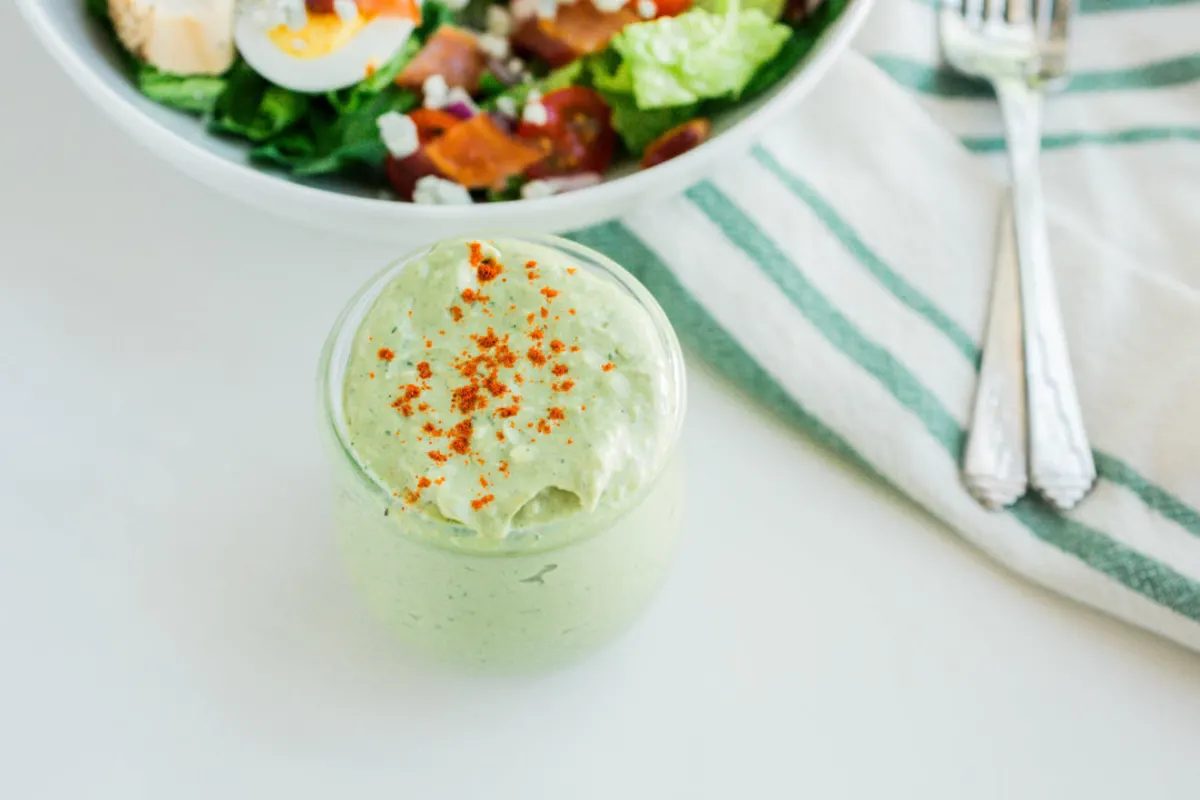 Entree salads may sound like a healthy lunch option, but a store-bought dressing could stop you in your tracks. Many salad dressings are packed with not-so-great ingredients, including sugars, additives, and lots of sodium.
But with this keto avocado dressing, you'll find nothing of the sort. Made with avocado, plain yogurt, dill, scallions, and Perfect Keto Greens Powder, this sauce will quickly become your new go-to for salads and more.
Enjoy These Keto Sauces on Your Low-Carb Meal Plan 
Going keto doesn't mean giving up your favorite foods — it means recreating your former favorites into healthier low-carb versions.
While the majority of condiments lining store shelves have sugar and other unwanted ingredients, there are plenty of easy keto-recipes to replace them.
For more ideas on how to use these keto-friendly sauces, check out the Perfect Keto recipe library for salads, wraps, sandwiches, pasta dishes, and more.