Believe it or not, there are more low-carb recipes out there than you would think. Even dishes like buddhas bowls, tacos, and fried rice can be found in keto-friendly versions.
For many people, lunch is the time of day when the least amount of thought is given to food.
Maybe you're at work, running errands, or just busy at home getting chores done.
Enjoying the food you eat is just as important as eating a healthy diet, so mix it up with some of these low-carb lunch ideas.
31 Low-Carb Lunch Recipes
#1 Keto Taco Salad
This keto taco salad is flavorful, spicy, and incredibly filling. Packed with fresh veggies, herbs, and spices, and devoid of fried tortillas and chips that will spike your blood sugar. And the best part? The whole salad only has 7 net carbs.
Recipe link here.
#2 Cheeseburger Casserole
This lunch option basically takes the best parts of a cheeseburger and makes a delicious casserole out of it. The great thing about casseroles is that you really can't mess them up. If you typically like your cheeseburger with some ketchup and relish, throw it in there. It's a no-fail dish.
Recipe link here.
#3 Spaghetti Squash Carbonara
Fully enjoy your carbonara guilt-free with the substitution of spaghetti squash for high-carb noodles. A warm combo of  bacon, parmesan, and heavy cream topped with fresh parsley — what else could you ask for?
Recipe link here.
#4 Spicy Italian Keto Stuffed Peppers
If you're a fan of spice, these stuffed peppers are a must-try. Instead of rice, they're stuffed with vitamin C-rich riced cauliflower and spicy Italian ground sausage[*].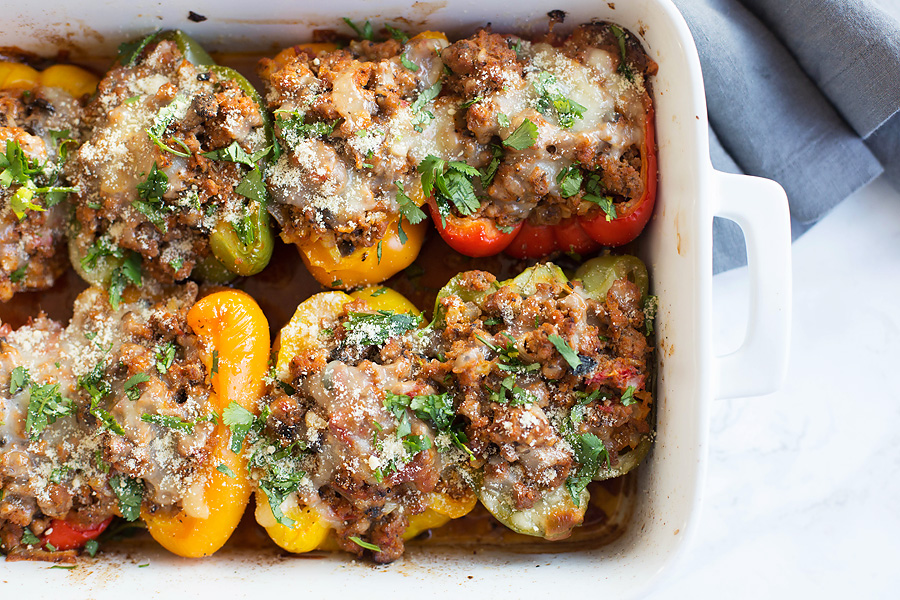 Recipe link here.
#5 Cauliflower Keto Buddha Bowl
Your traditional buddha bowl is loaded with fresh ingredients — most of them very carb-heavy. This twist on the classic removes the grains and replaces them with keto-friendly veggies with the addition of collagen for a protein-boost.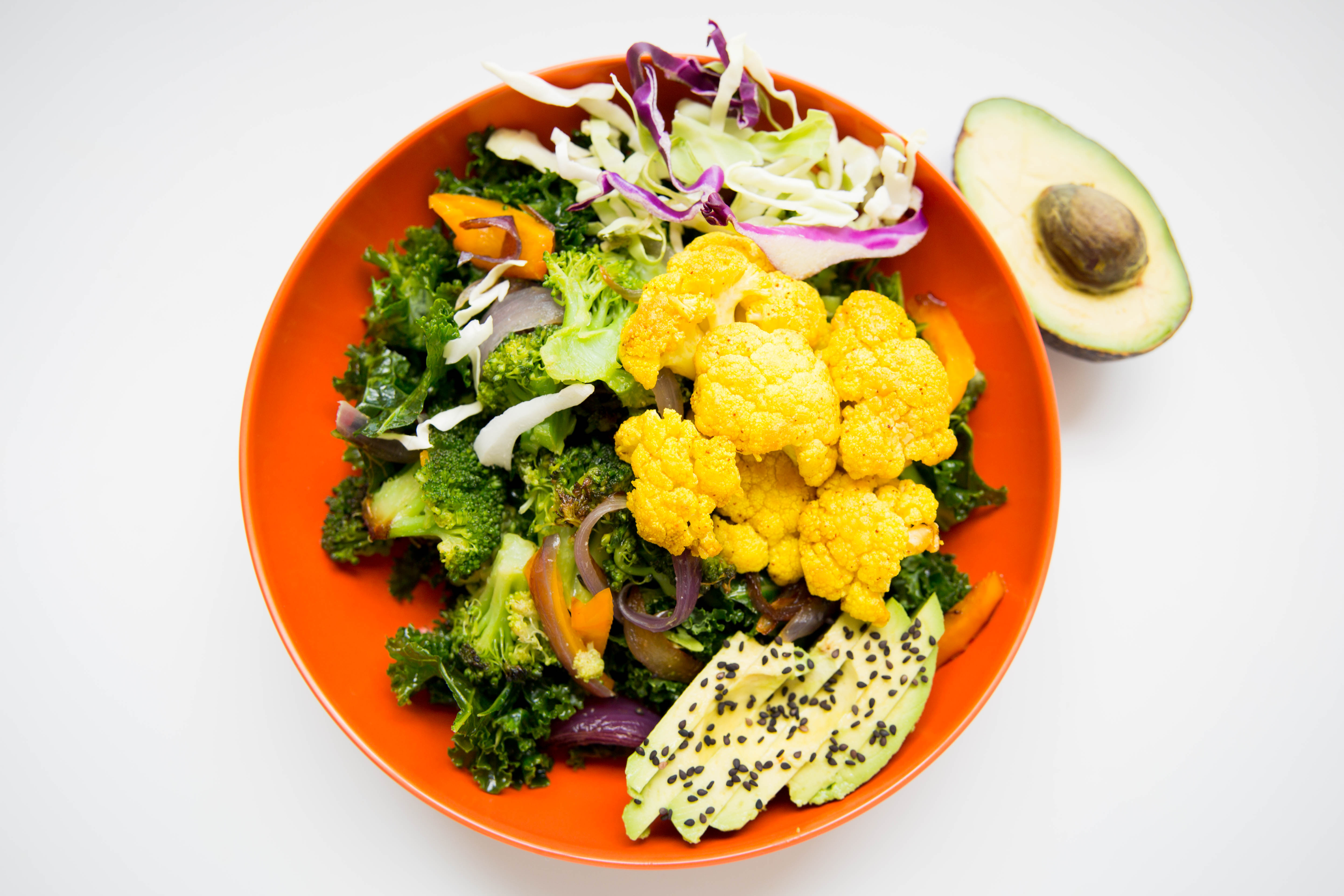 Recipe link here.
#6 Hearty Keto Chili
There's nothing better than a bowl of chili on a cool  Fall day. You can whip up a batch of this delicious chili in just 30 minutes. It keeps very well in the refrigerator, so make a double batch and have some for dinner too.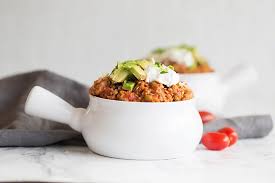 Recipe link here.
#7 Bell Pepper Sandwich
Who needs bread when you have peppers? This is just another example of keto ingenuity — the lowest carb bread option out there in the form of a vegetable, absolutely brilliant. You can mix and match the ingredients in your bell pepper sandwich, but this recipe is excellent as is.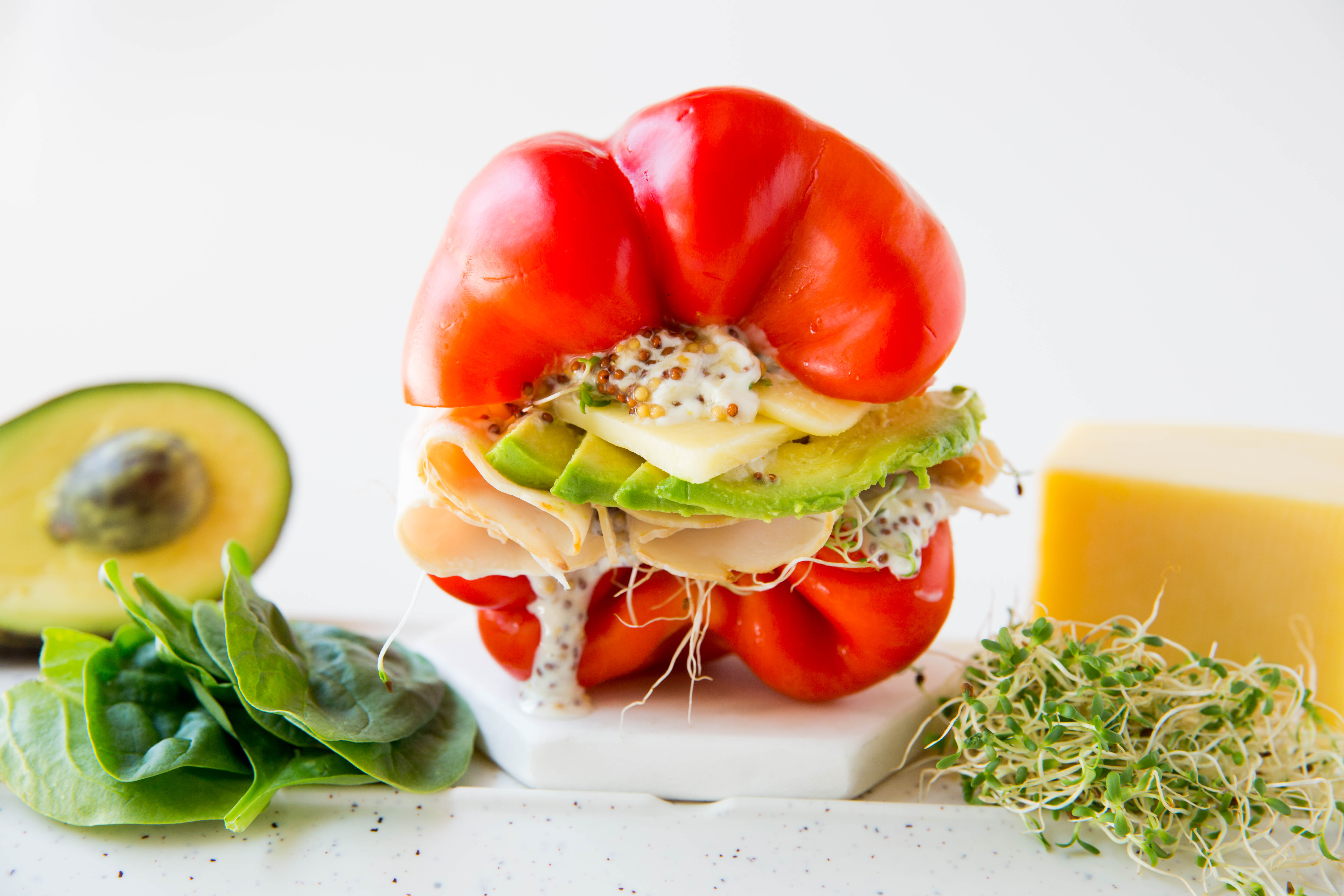 Recipe link here.
#8 BBQ Ranch Burgers
If you thought BBQ sauce was a thing of the past now that you're keto, you couldn't be more wrong. These BBQ ranch burgers have zero carbs and 22 grams of protein per serving. Enjoy freely!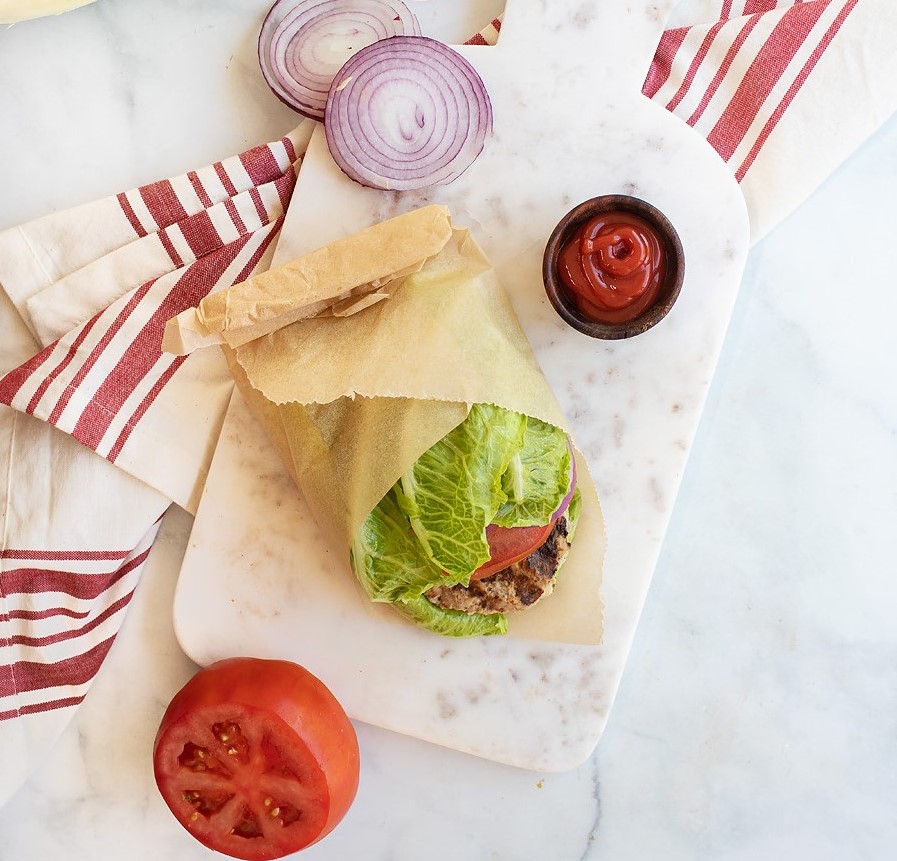 Recipe link here.
#9 Chicken Cobb with Peach Balsamic
Most cobb salads out there can easily be made keto-friendly. Eggs, bacon, chicken, it's a keto dream. This cobb salad recipe, however, has a secret ingredient that makes it even more keto-friendly than the traditional recipe — exogenous ketones.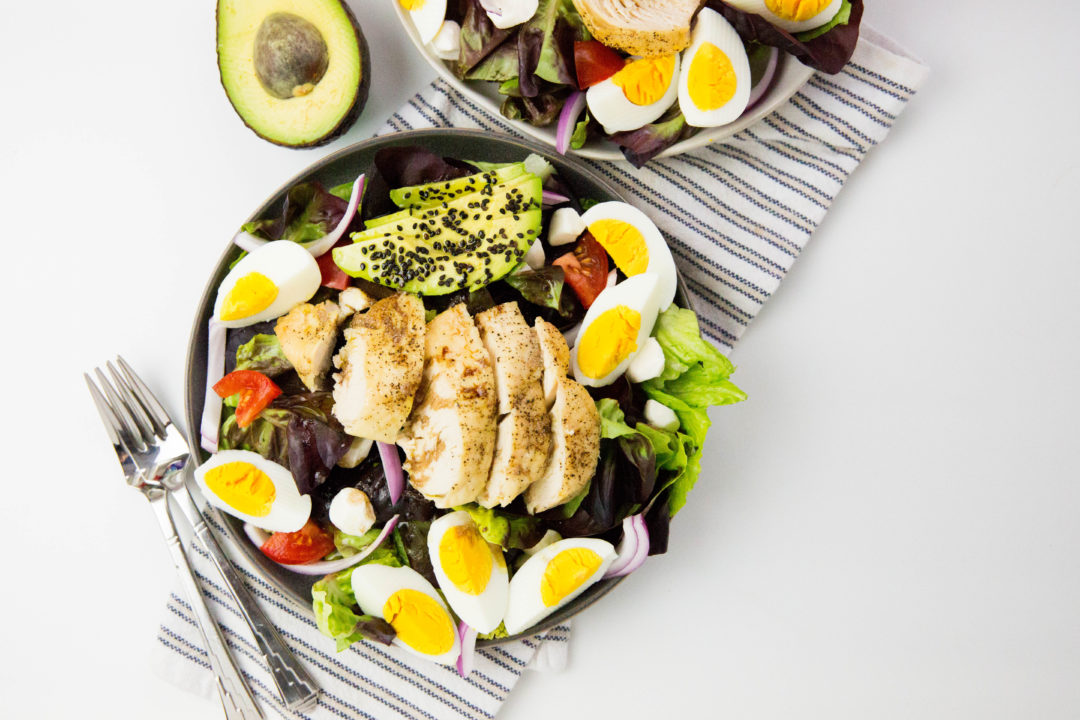 Recipe link here.
#10 Garlic Parmesan Zucchini Pasta
Zucchini makes one of the best pasta alternatives when it comes to low-carb cooking. They have a soft yet al dente texture, and with a spiralizer, you can slice them into zucchini noodles in no time.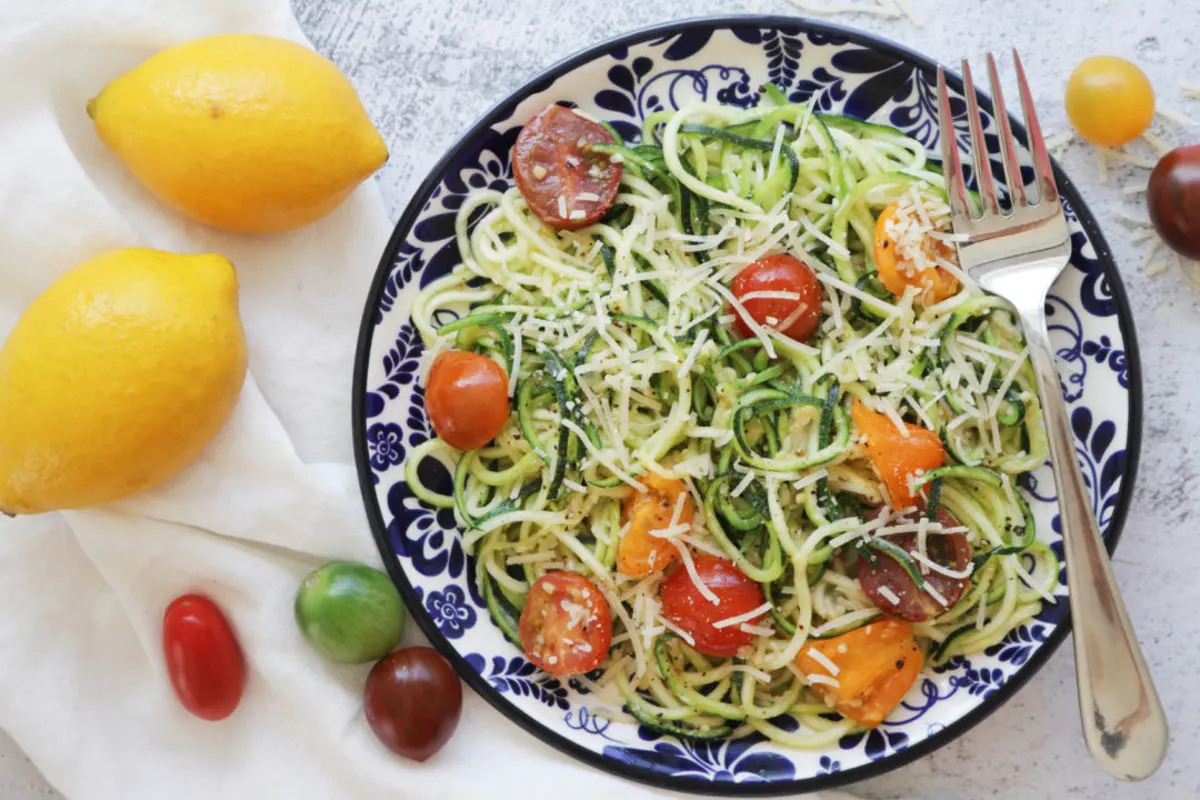 Recipe link here.
#11 Low Carb Romesco
This low-carb dish cuts away from your traditional Italian fare, with a focus on veggies and protein — perfect for a keto dieter. And the addition of hemp seeds to this recipe adds an extra punch of nutrition.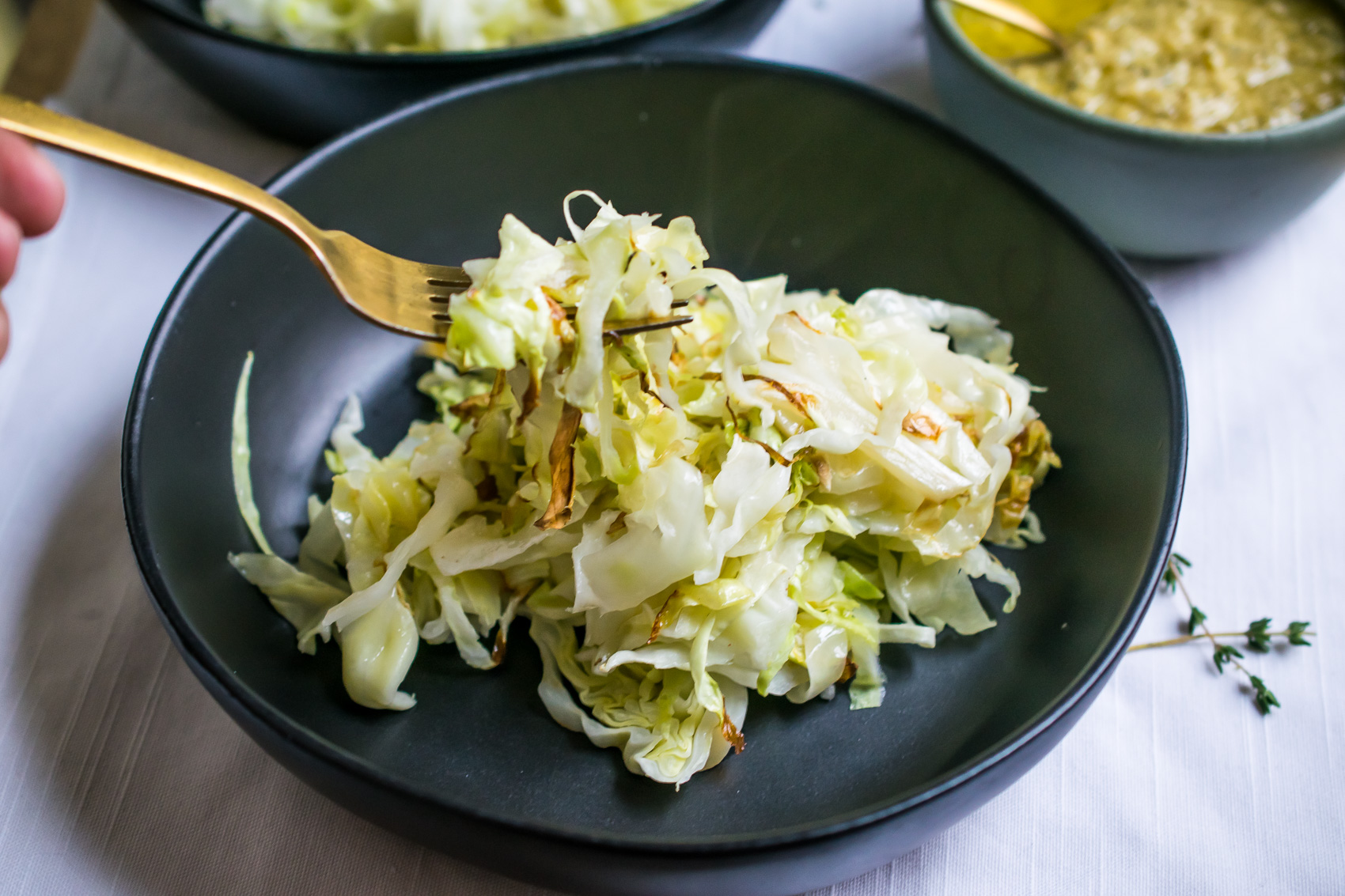 Recipe Link here.
#12 Keto Stir-Fry Cabbage Noodles
Stir-fry's offer a quick and tasty meal option when you're short on time but are looking for a lot of flavor. This keto-friendly recipe skips the rice and substitutes with some crunchy cabbage to keep it low-carb and nutrient-dense.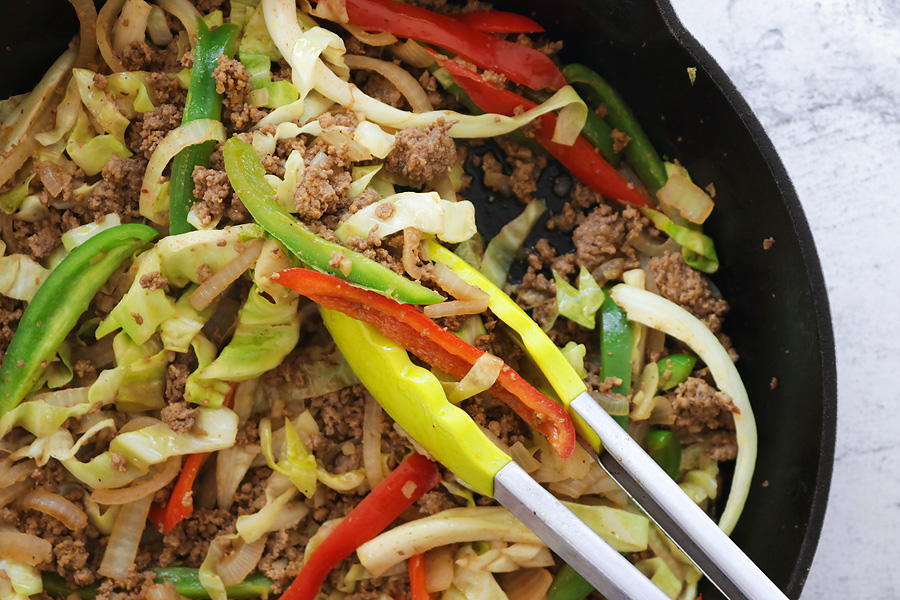 Recipe Link here.
#13 Shrimp Ceviche
If you're looking for a bright, fresh, and satisfying meal, this shrimp ceviche recipe is sure to deliver. The citrus flavor is guaranteed to wake up your taste buds, with the fresh and crunchy vegetables provide a satisfying texture.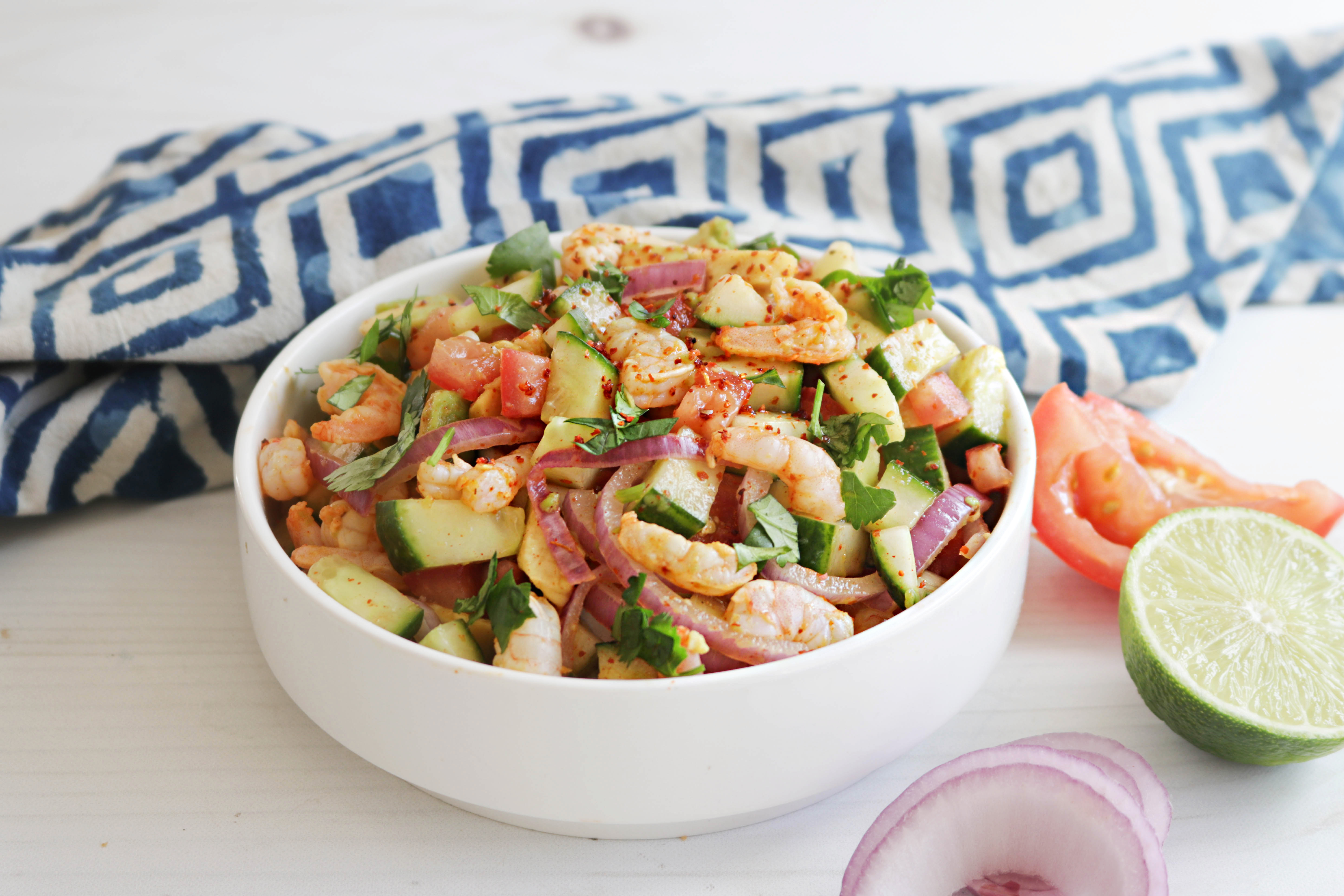 Recipe Link here.
#14 Zest Chili Lime Taco Cups
The best part of tacos is always the juicy, spicy, flavorful fillings, so why bother with the carby tortillas? These zesty chili-lime taco cups are a fantastic lunch option. Since you don't have to worry about the tortilla getting soggy, you can even prepare them ahead of time.
Recipe Link here.
#15 French Onion Soup
French onion soup is one of the most decadent soup options out there. Also one of the most fat-heavy — which on a keto diet is a very good thing.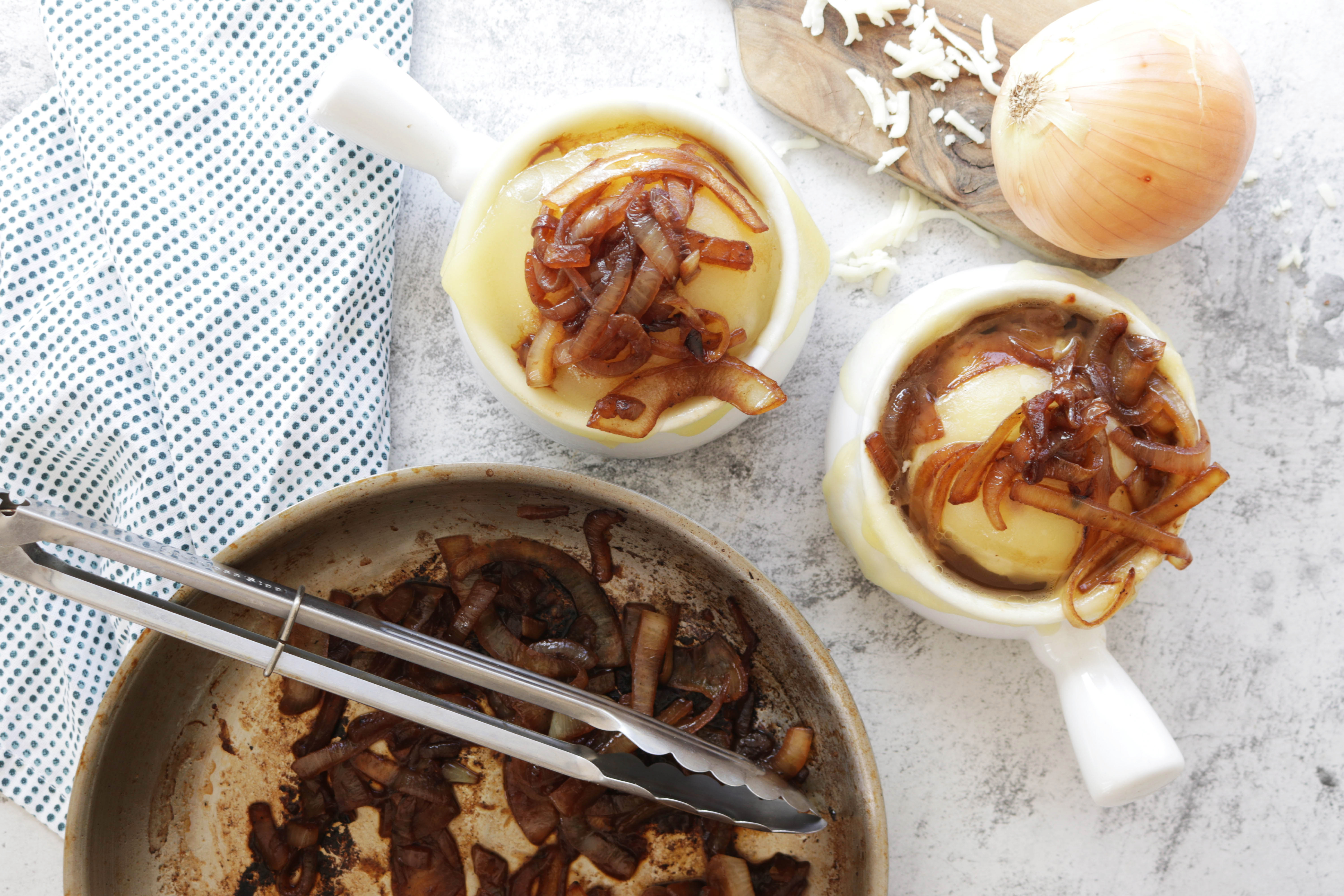 Recipe Link here.
#16 Spicy Ginger Salmon Bowl
This spicy ginger salmon bowl is an excellent way to sneak some fish into your diet. On keto, a lot of people opt for steak or chicken as their protein source. While they definitely have health benefits to offer, you're never going to get the omega-3 bang for your buck than you do with salmon[*].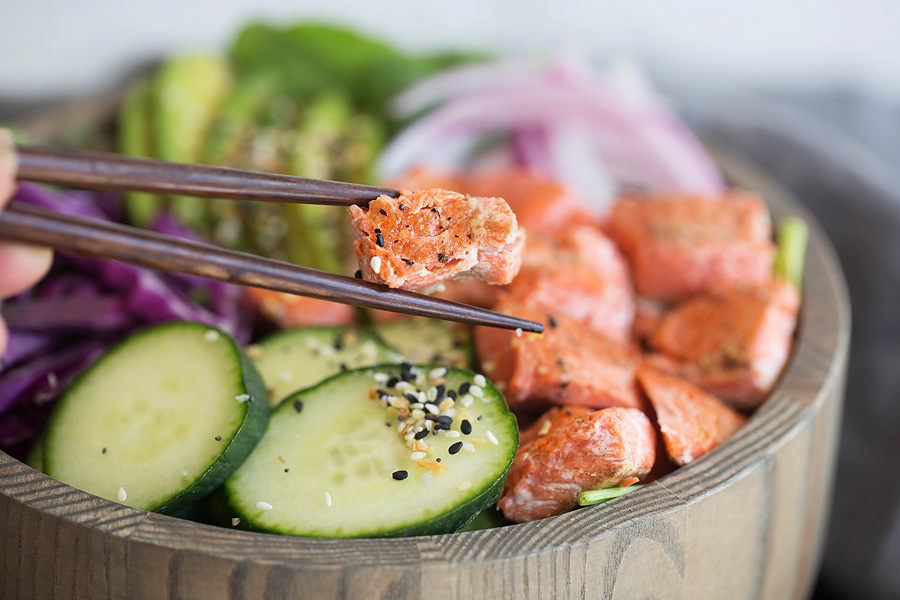 Recipe Link here.
#17 Low-Carb Salmon Patties
If you need a simple plan-ahead low-carb lunch option, these salmon patties are the way to go. You can make a sandwich with some keto bread, or add them to a salad and enjoy.
Recipe Link here.
#18 Chipotle Lime Turkey Burgers
The fun part about making your own burgers is that you can add whatever you want in there. These burgers have a spicy chipotle lime kick that'll leave your taste buds buzzing. Add some sliced avocado for a little creamy texture, and you're good to go.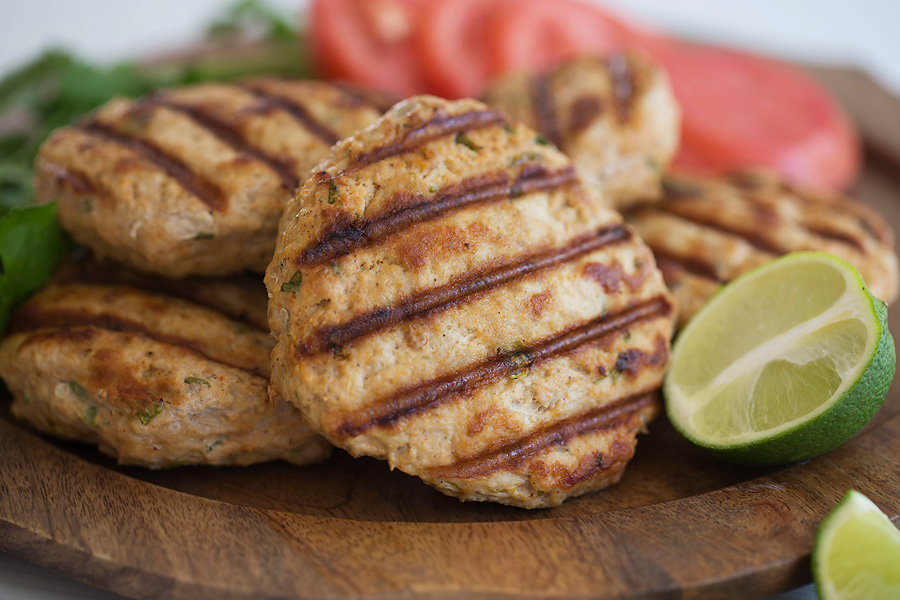 Recipe Link here.
#19 Cauliflower Fried Rice
Unlike your traditional fried rice recipes, this Thai inspired dish is packed with flavor, fat, and protein — not carbs.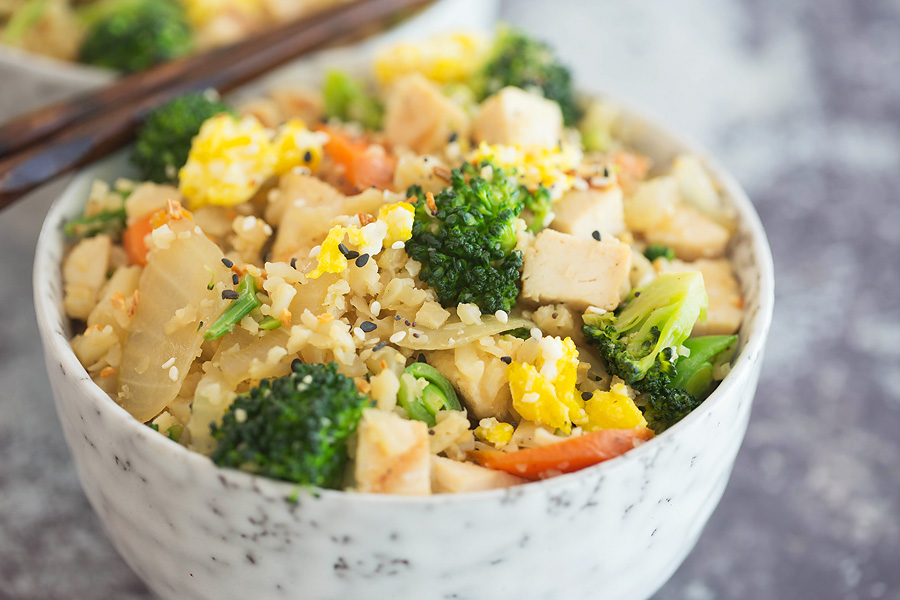 Recipe Link here.
#20 Keto Egg Roll In A Bowl
This keto egg roll in a bowl recipe is perfect when you don't have a lot of time for meal prep. It only takes 15 minutes to pull together, and it's incredibly flavorful. Just grab your ingredients, toss them in a bowl and enjoy.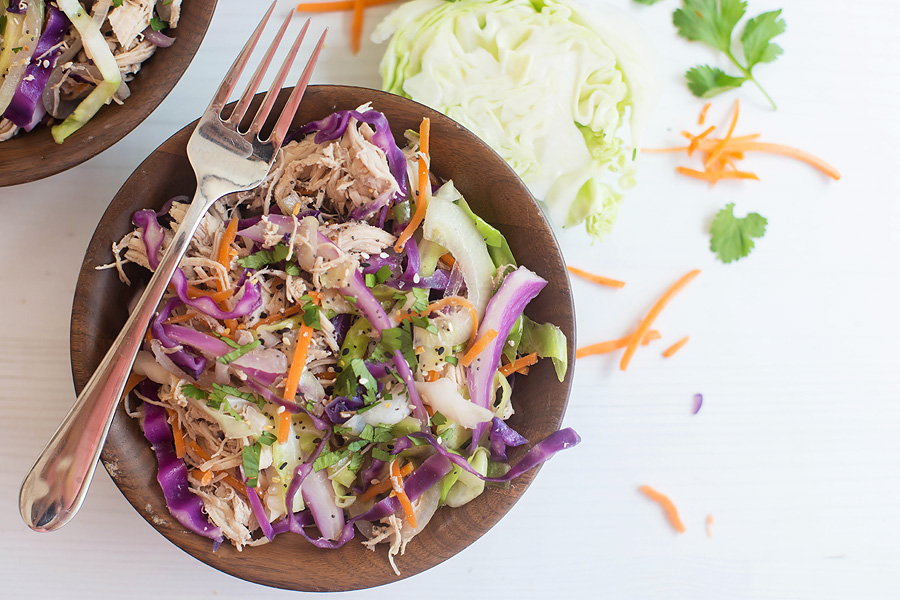 Recipe Link here.
#21 Spicy Keto Fajitas
Of all the cuisines out there, Mexican food tends to lend itself particularly well to a low-carb diet. Once you omit the chips and tortillas, you're typically left with lots of meat, cheese, and veggies. These Spicy fajitas are a perfect example of how flavorful a Mexican dish can be sans carbs. Add some cauliflower rice for a side.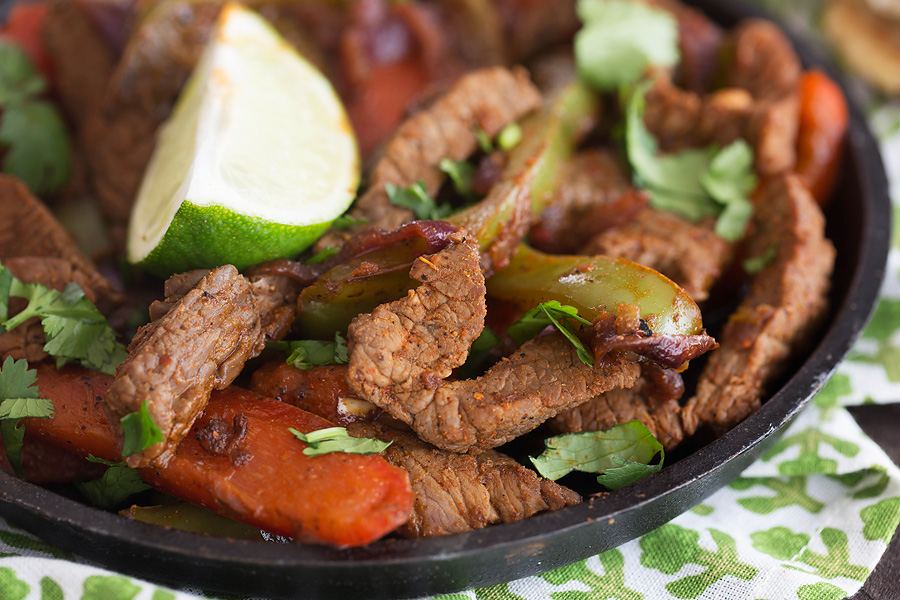 Recipe Link here.
#22 Keto Gyro with Tzatziki
Feeling like some Greek food? This delicious gyro uses lamb meat for something a little different, and it's topped with a creamy, keto-friendly tzatziki. All the flavor of your traditional Greek gyro with a fraction of the carbs.
Enjoy with some keto-friendly, gluten-free bread.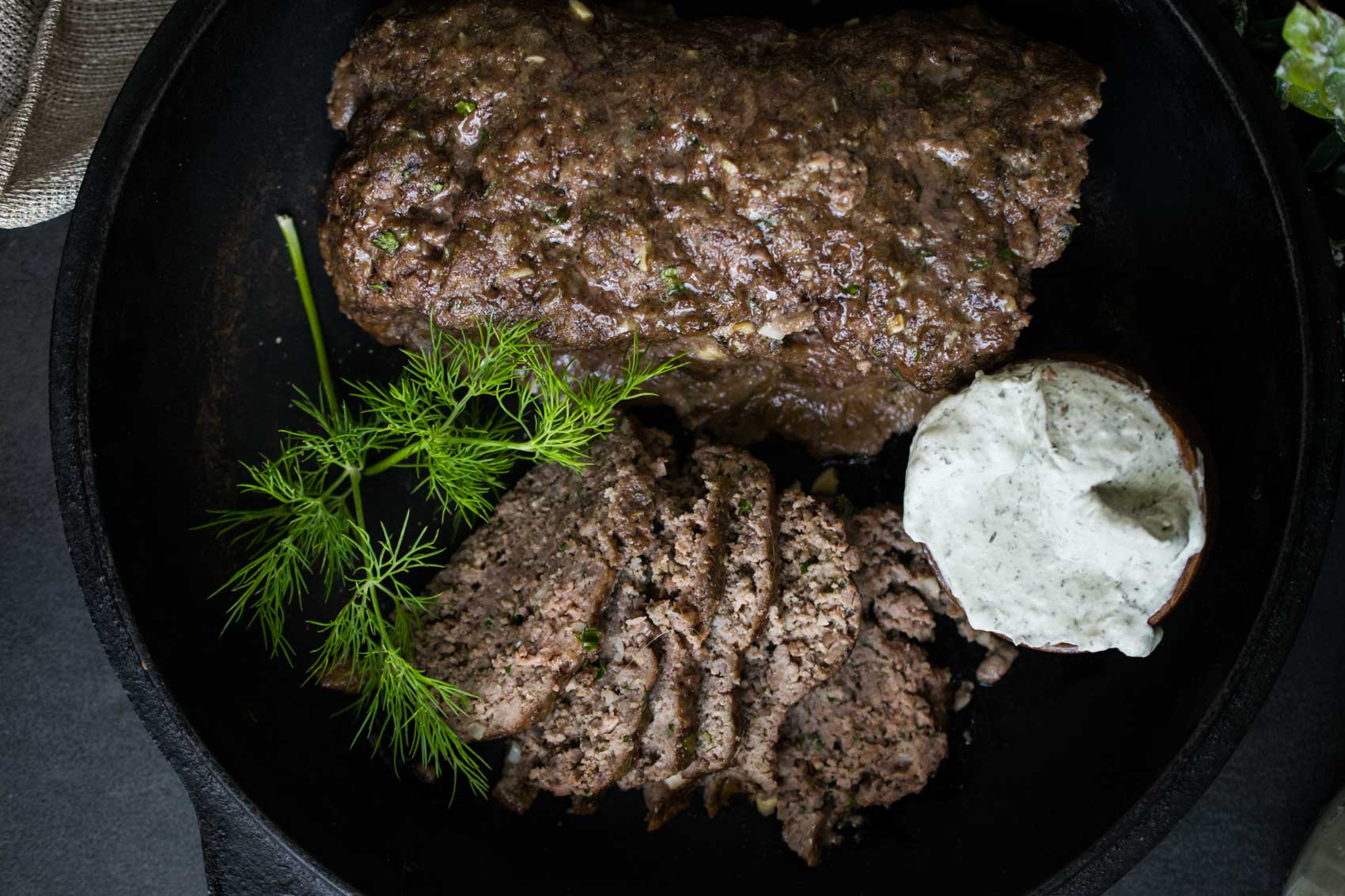 Recipe Link here.
#23 Egg Drop Soup
If you're looking for something a little bit on the lighter side, this egg drop soup recipe fits the bill. It's the perfect meal when you're feeling a bit under the weather, loaded with nutrient-dense ingredients like bone broth, ginger, eggs, and green onion.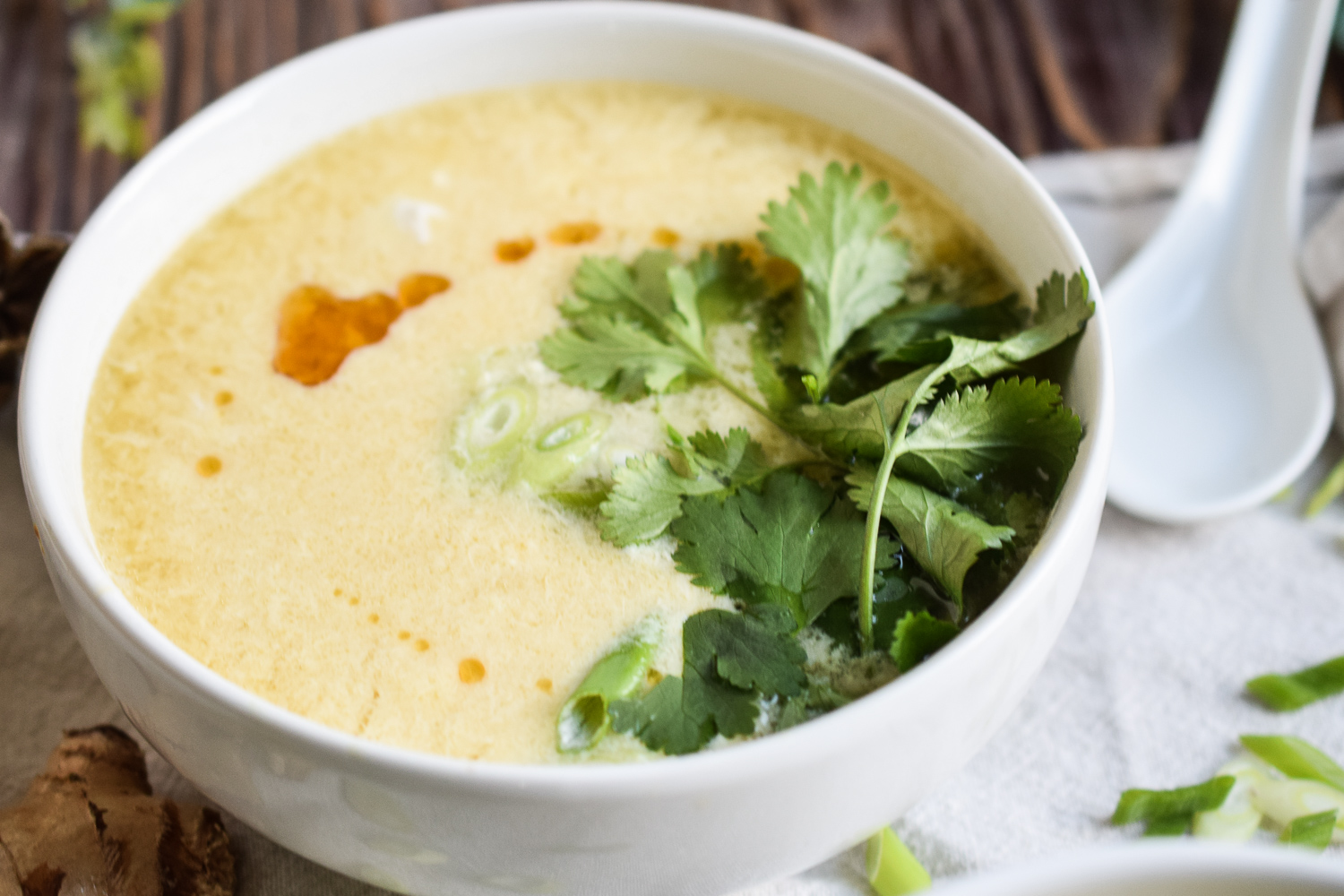 Recipe Link here.
#24 Spring Veggie Keto Frittata
This frittata recipe is an excellent option if you like to meal plan. It will stay good in the refrigerator for up to a week, so you can prep for days in advance. Pro tip- if you use a toaster oven to reheat it the veggies on the top will get nice and crispy.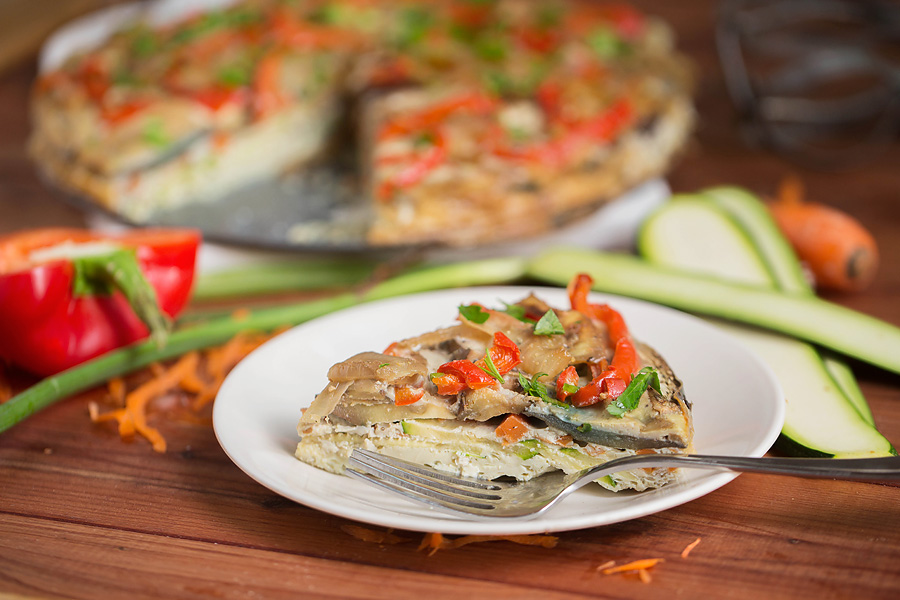 Recipe Link here.
#25 Keto Broccoli Cheese Soup
Broccoli cheese soup is one of the best soup inventions out there. Take a cruciferous vegetable and drown it in cheese — genius. This problem is that a lot of commercially made broccoli and cheese soups come with extra sources of carbs (like added sugar). Take the worry out by making yourself a batch of this low-carb, sugar-free soup.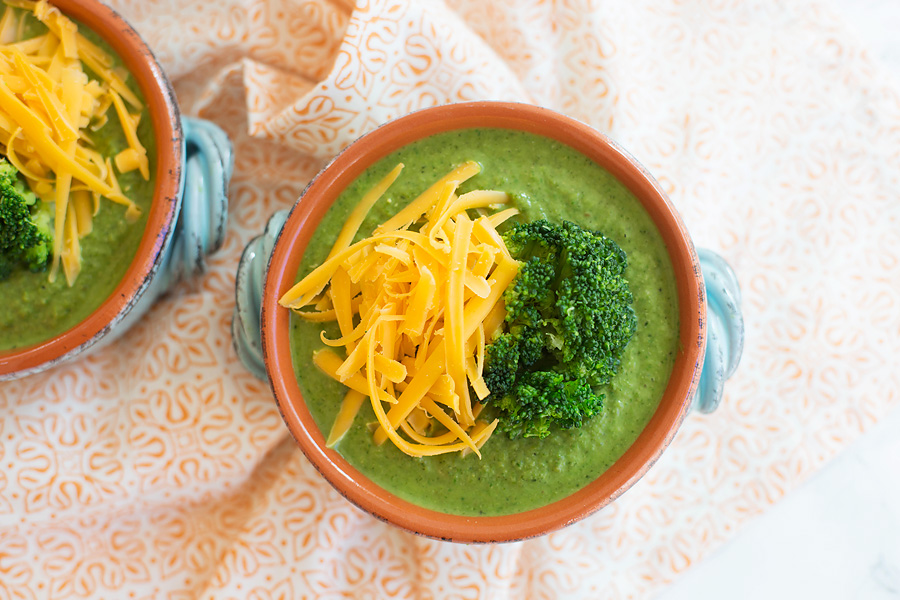 Recipe Link here.
#26 Chicken Hemp Heart Tenders
In the mood for a healthy meal? This chicken recipe turns a classic on its head. Omit the fried breading and add in some hemp seeds for a satisfying and nutrient-dense lunch.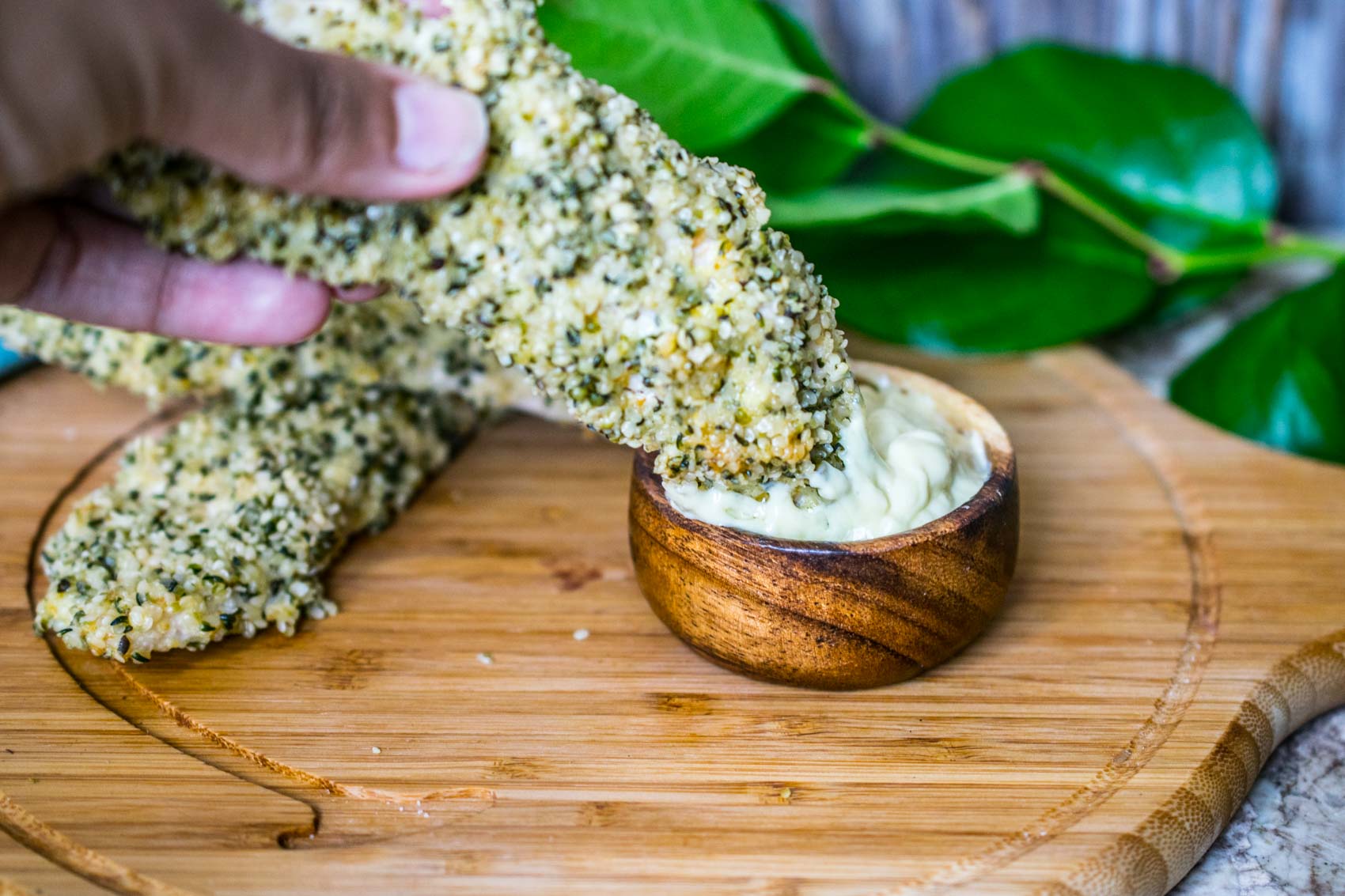 Recipe Link here.
#27 Portobello Bun Cheeseburgers
Portobello mushrooms make an excellent swap out for burger buns. They not only cut carbs, but they add incredible flavor.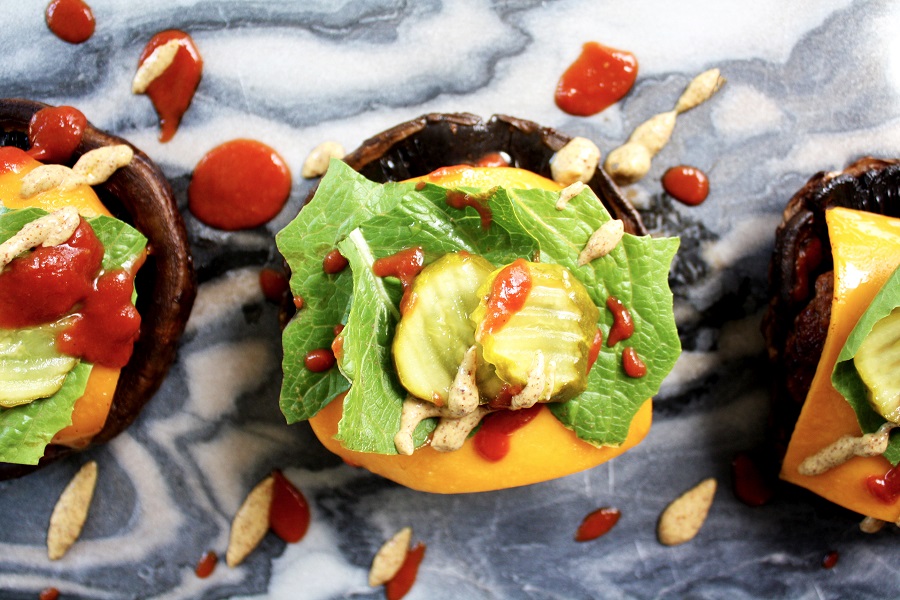 Recipe Link here.
#28 Slow Cooker Taco Soup
If you're looking for a low-carb lunch recipe that you can set and forget, this slow cooker taco soup is for you. With a prep time of only 15 minutes, you can get on with your day while lunch cooks itself.
Feel free to use an instant pot if you don't have a slow cooker.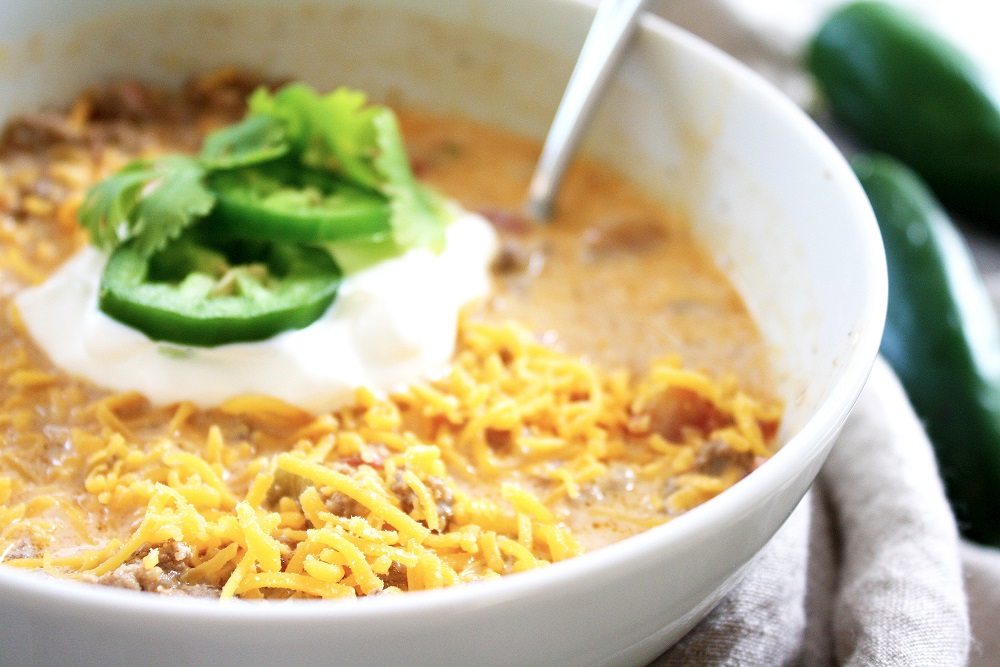 Recipe Link here.
#29 BBQ Pulled Beef Sando
You won't find this BBQ pulled beef recipe in your grandma's cookbook. Packed with flavor, this keto version of a classic is not only low-carb, but it's also low in calories and high in protein.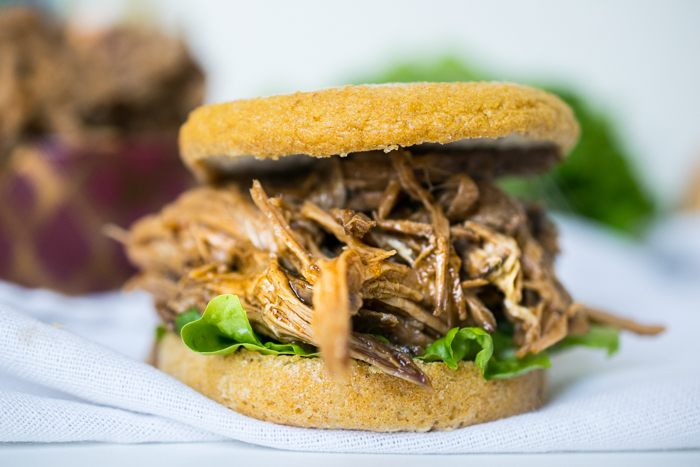 Recipe Link here.
#30 Curry Chicken Lettuce Wraps
For a little taste of India try these curry chicken lettuce wraps next time you're making a chicken salad. This dairy-free recipe is full of flavor and has only 7 net carbs per serving.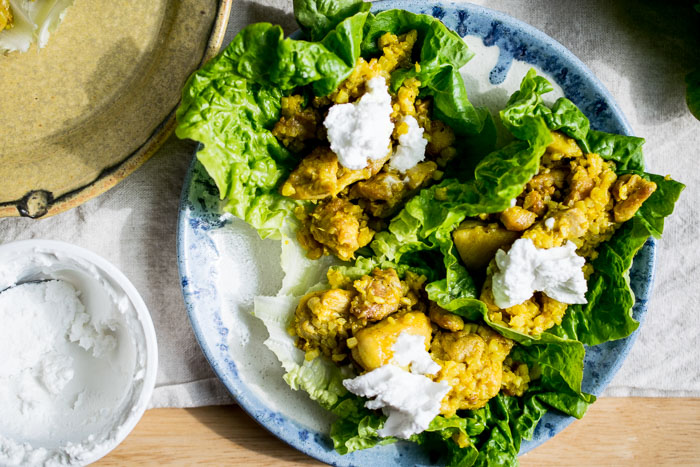 Recipe Link here.
#31 Keto Beef Bulgogi
Healthy lunch just got a new look. This beef bulgogi is rich in flavor and low in carbs. It goes great with cauliflower rice and a sprinkle of fresh cilantro.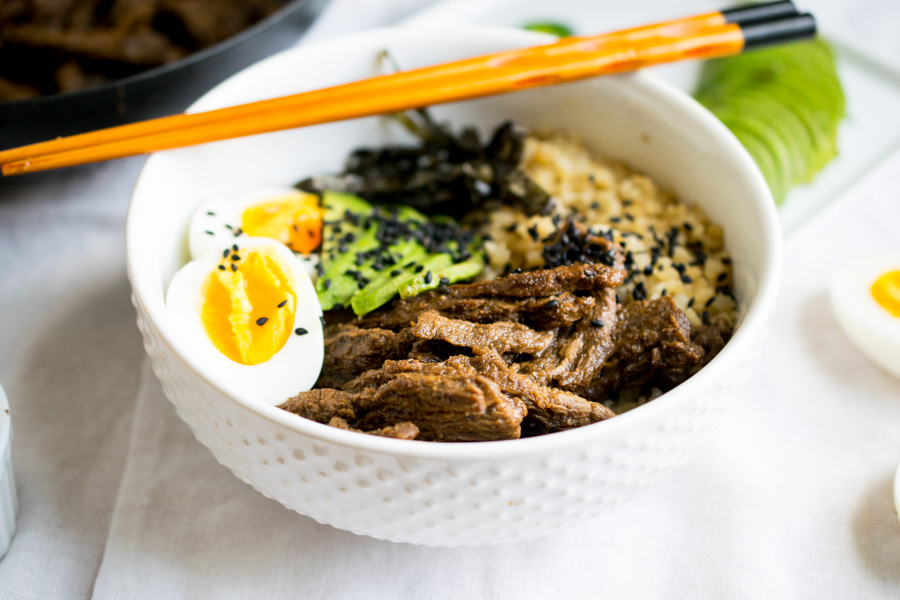 Recipe Link here.
Takeaway
There's a false belief that the keto diet is limiting and potentially even bland. This couldn't be farther from the truth. Keep your diet exciting with these low-carb recipes so you never find yourself in a food rut.