This likely isn't the first time you've heard of meal prepping. A solid meal prepping plan can help keep you organized in the kitchen, save you money, and keep you on track to lose weight and gain muscle. So, why is it so hard to stick to a meal prepping plan?
In this article, you'll learn the secrets to simple, yet effective and delicious meal planning so you won't get bored and you'll get all of the nutrients your body needs and the macros to keep your weight loss plan on track.
What Is Meal Prep and How Is It Done?
Meal prep is one of the easiest ways to set yourself up for success when your goal is to clean up your diet or lose some weight. While some people might think meal prepping involves hours of chopping and cooking once a week, there are other ways to do it.
Having a good meal prep plan in place simply means you have some or all of your cooking done in advance, so when it's time to eat, you won't have to revert to low-quality foods or options that will throw you off track. This way, healthy eating becomes easy and it's almost impossible to stray from your weight-loss plan.
Meal prep is typically done once or twice a week, with a set time that allows you to consolidate your cooking. Whether you're an avid chef or a complete newbie to cooking for yourself, meal prep can make your time in the kitchen more meaningful and reduce the burden of having to cook for yourself each day.
6 Benefits Of Meal Prepping
Why set aside a few hours per week to meal prep? Although your schedule is probably already packed with work, family, and other life commitments, giving yourself time to prep your food may actually take the pressure off in more areas than one. Here are some of the most significant benefits to meal prep:
1. Save Time
Have you ever heard the phrase "sometimes you have to spend money to save money?" Well, sometimes you have to spend time to save time.
A few hours per week for meal prep may seem like a lot, but it will ultimately save you hours of time each week that you'd usually spend going out for food, preparing fresh meals, or running out to the grocery store.
On average, Americans spend about 37 minutes a day on food prep and clean-up. That's about four and a half hours — not including the time it takes to actually eat[*]. By putting aside a couple of hours a week for meal prep, you could potentially be saving two to three hours a week.
2. Safeguard Against Unwanted Carbohydrates And Calories
If your goal is weight loss, preparing your meals ahead is one of the best things you can do to set yourself up for success. When you choose meals at random or eat out, it can be hard to track how many calories and carbs you're getting each day.
Eating out or quickly preparing a meal from scratch when you're already starving can lead to overeating calories, carbs, and portion sizes. With meal prep, you get to choose exactly which ingredients you add to your meals, and portion control, calories, and macros are all in your hands.
3. Save Energy and Avoid Stress
Having to think about your next meal can be rather stressful when you're trying to follow specific guidelines. If you've ever been at an event or a family member's house where you feel forced to eat outside of your dietary preferences, then you'll understand this conundrum.
The energy that it takes to look for the right food options can be draining over time. This adds to something called "decision fatigue," which can ultimately lead you to make the easiest choice — not the healthiest one.
Put simply; meal prep takes the burden off having to think about your next meal. When you already have food available and ready to go, you can focus your energy on other, more important things, like family, work, and fun[*].
4. Avoid Giving In To Cravings
In the modern food environment, enticing food is everywhere, whether it's an ad that pops up on your phone while scrolling, a billboard that you pass on your drive home, or your well-meaning colleague that just loves baking brownies for the office.
Although these delicious landmines are somewhat unavoidable when you're hungry and don't have a plan, they can become kryptonite for a healthy diet. However, when you already have snacks and meals planned ahead, it makes it much easier to manage your cravings and pass on those unwanted low-quality foods.
5. Save Money
One of the universal benefits of meal prep is that it saves money. When you don't know what you're going to be eating for breakfast, lunch, and dinner, you also don't know how much money you're going to be spending each day on breakfast, lunch, and dinner.
Eating out for meals is always more expensive than cooking at home. And this is especially true if you're eating high-quality foods (not fast-food).
When you meal prep and cook for yourself, you can work within a set budget each week. Even if you don't set a budget, by buying ingredients in bulk and enjoying a dish a few times throughout the week, you'll be saving a significant amount of money. Not to mention the extra fees that go along with ordering food delivery or going out to a restaurant.
6. Avoid Food Waste
Hitting the grocery store without a plan can result in a lot of excess produce that never sees the light of day. How many times have you dug through that vegetable drawer in your refrigerator and thrown out bags of old veggies that never made it into your meals?
The first step in meal-prepping involves creating a grocery list, then heading to the store with a purpose. Yes, that head of chard looks very healthy, but will you actually be consuming it within five days? If it's not on the shopping list, it's not going in the shopping cart.
Your How-To Guide To Meal Planning For Weight Loss
1. Figure Out Your Nutrient Needs
The first step in creating your weight loss meal plan is to figure out how much you need to eat each day to satisfy your hunger, nourish your body, and still stay in a calorie deficit.
While one of the benefits of following a keto diet happens to be that you don't need to strictly count calories, calorie awareness is vital when it comes to weight loss. At the end of the day, if you're still consuming more calories than you expend each day, your body won't get the chance to tap into your fat stores.
Of course, you'll also want to be aware of your macros to be sure that you stay in ketosis. Meals should always be low-carb, with an abundance of healthy fats.
Figuring out your caloric needs can take a little trial and error. However, a great place to start is to use a calculator that can give you a rough estimate of how many calories you burn each day.
While the average person burns around 2000 calories a day, this can vary greatly depending on your weight, height, and activity level. If you want to get a more accurate estimation, use a calorie calculator which will take into account your current weight, age, height, and activity level to provide an estimate of how many calories you burn each day.
Once you have that number, subtract about 250-500 calories depending on how much weight you want to lose each week and make that your goal caloric intake.
You can also use a macro calculator to determine how many of those calories should be dedicated to fat, protein, and carbs.
2. Choose Your Meals
This next step is the fun part; once you know your nutrient needs, it's time to choose your meals for the week.
Before choosing which meals you want to enjoy this week, take into account whether you're cooking for just yourself, you and your partner, or your whole family. Once you know how many people you're cooking for, it's time to find your recipes.
For most people, two to three meals are enough to get them through the week without feeling bored. There are hundreds (if not thousands) of keto-friendly meals on the internet, including a robust database on perfectketo.com/recipes that includes calories and macros to perfectly suit your needs.
3. Create Your List And Hit The Grocery Store
Once you've picked your meals, get your grocery list together. This makes your trip to the grocery store much less intimidating and much more streamlined.
You may find that it works best to choose recipes that have some similar ingredients. For instance, if one recipe calls for half of a red onion, it makes sense to find another recipe that calls for onion so you can optimize your onion usage. This is especially relevant for produce as you'll find that veggies tend to go bad if they aren't used within a week.
With meat, you can usually get away with freezing the extra, and with refrigerated foods, you typically have at least a few weeks to use them up.
In fact, the extra ingredients you have from one week could make it easier to choose meals for our next week. Still have a half of a container of sour cream from last week's fish tacos? How about some fajitas this week?
4. Set Aside A Regular Time To Meal Prep
Most people choose to meal prep once or twice a week; it really just depends on what works for your schedule. The key, however, is to pick a time that you can stick with regularly. If you just plan to "play it by ear," you'll likely find that more often than not, meal prep takes the back-burner to other plans.
Sunday is often a great day to set aside some time for meal prep because starting Monday morning; most people have to get back to work. Once you get into the flow of the work week, it can be hard to set aside time for planning.
Weight Loss Meal Prep Ideas for Beginners
Below are some healthy meal options that will make it easy for you to stick to your diet plan while still enjoying a variety of flavors.
Breakfast
Zucchini Pancakes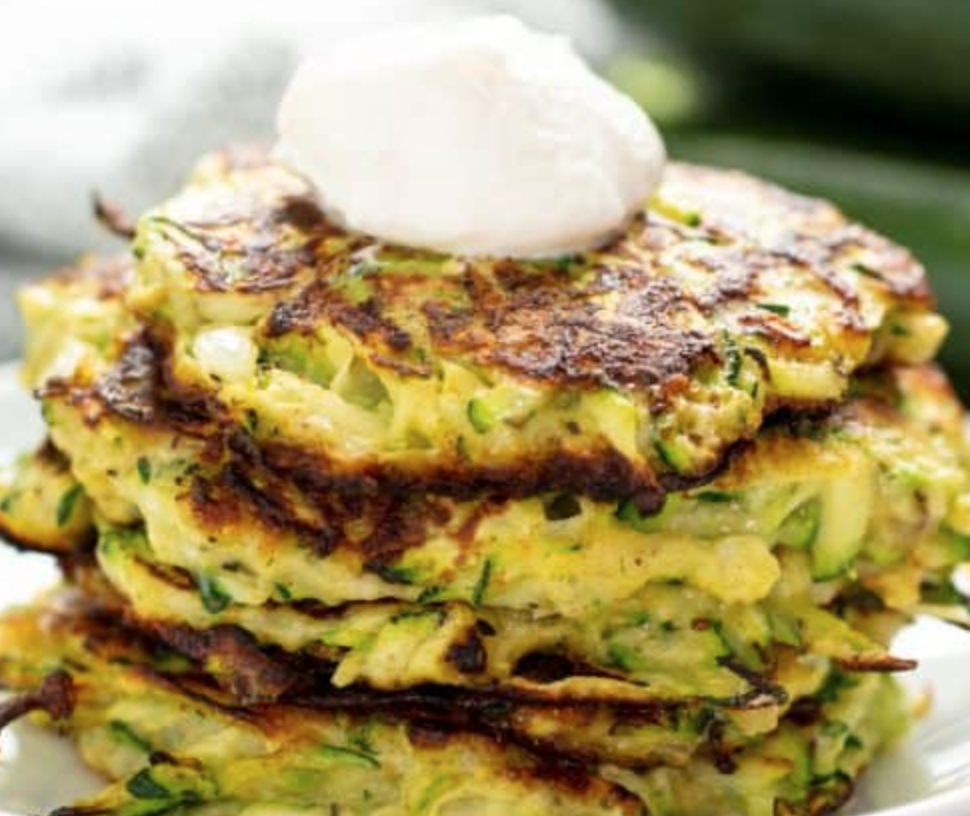 Enjoy zucchini pancakes in the morning with a dollop of sour cream.
Keto Oatmeal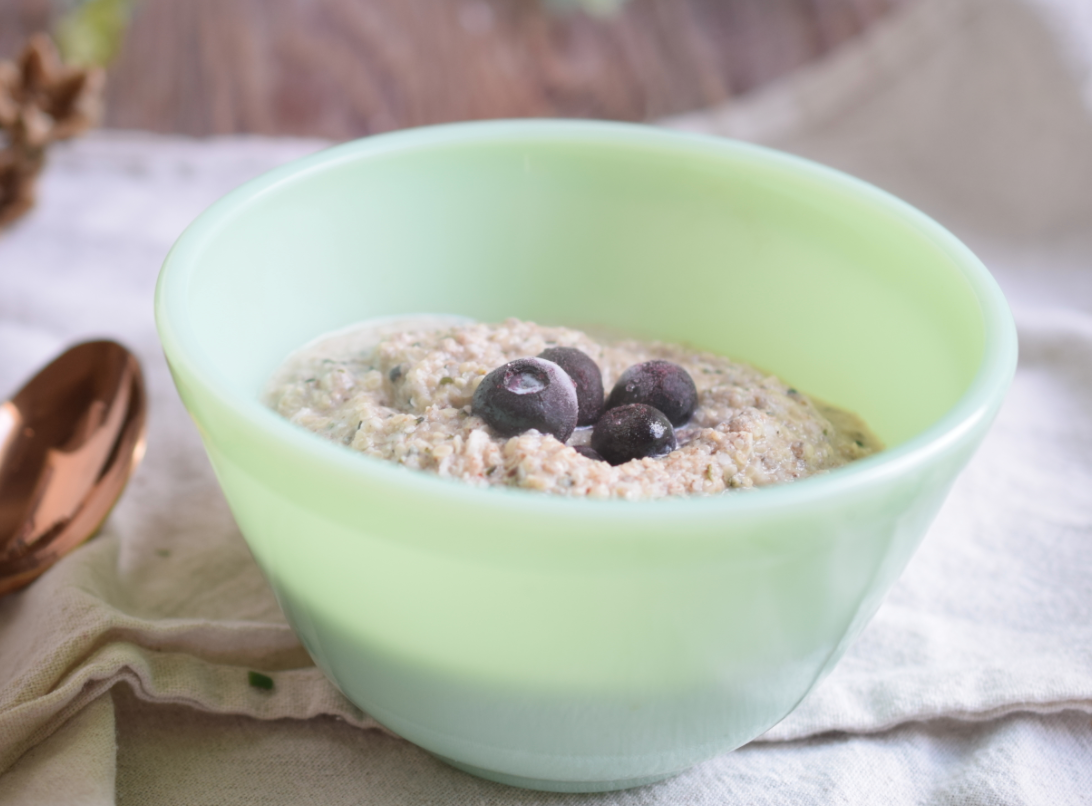 This keto oatmeal is basically your keto version of overnight oats. You can make it on the spot or prepare in bulk ahead of time.
Breakfast Sausage Balls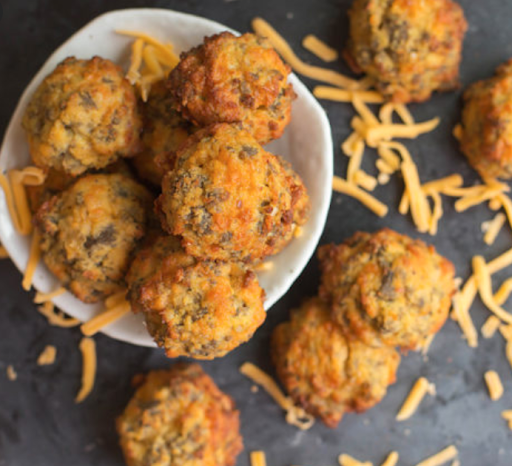 These delicious breakfast sausage meatballs make an excellent prep-ahead option and can even be repurposed as an afternoon snack.
Breakfast Casserole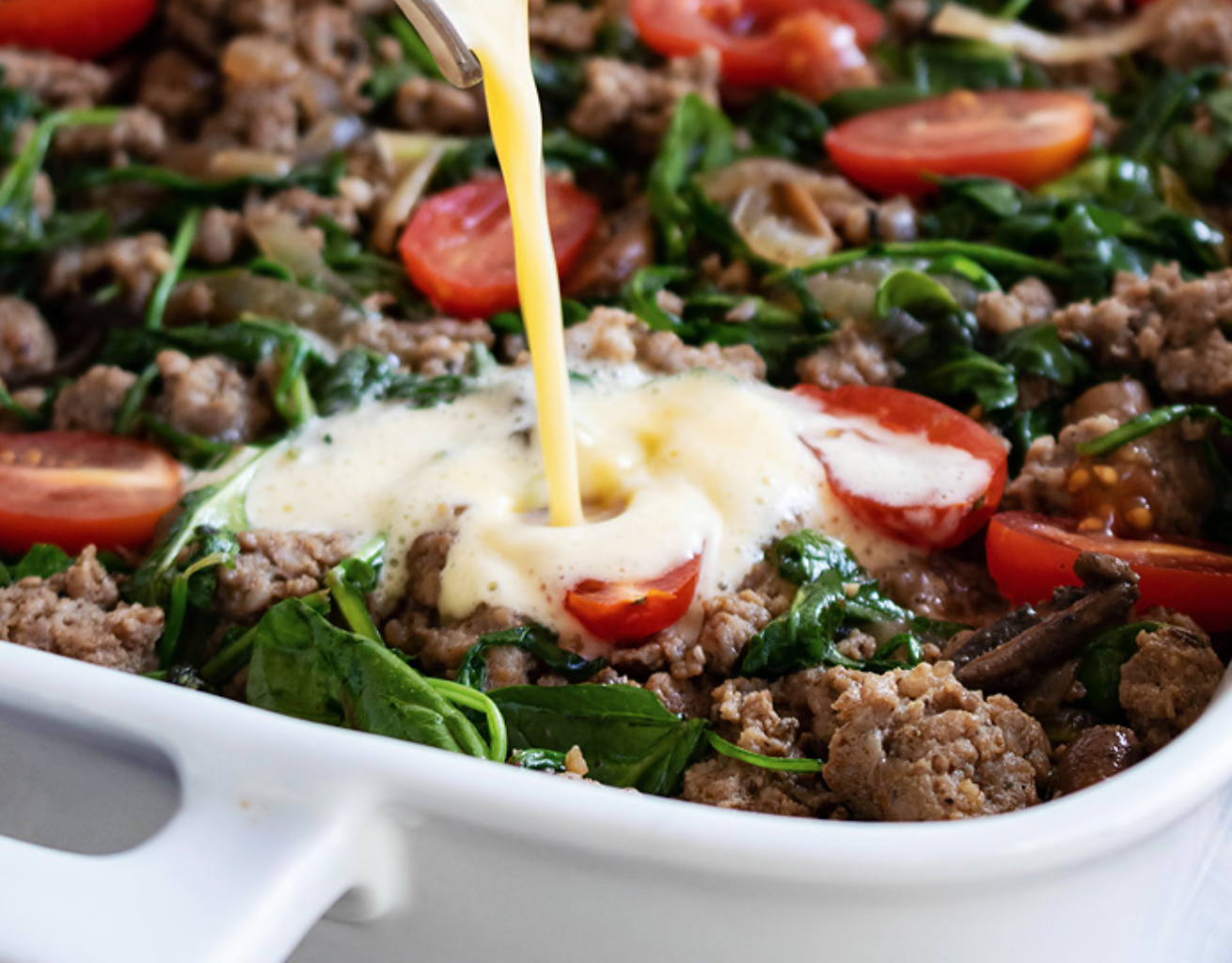 Casseroles are one of the easiest prep-ahead meals as they not only keep for several days, but they're incredibly easy to reheat as well.
Keto Egg Muffins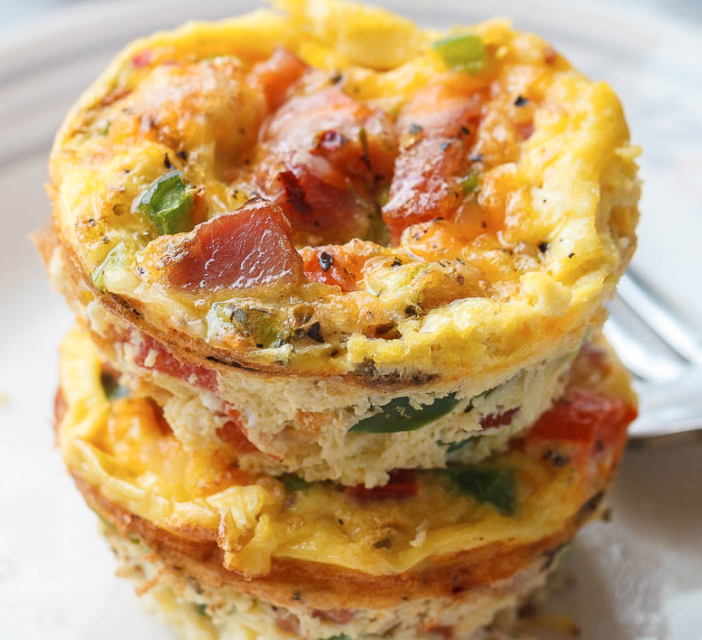 If you don't have time to cook an omelet every morning, egg muffins are the next best thing. They'll stay good for several days in the refrigerator, and you can have fun switching up your ingredients.
Lunch
Instant Pot Shredded Chicken Breast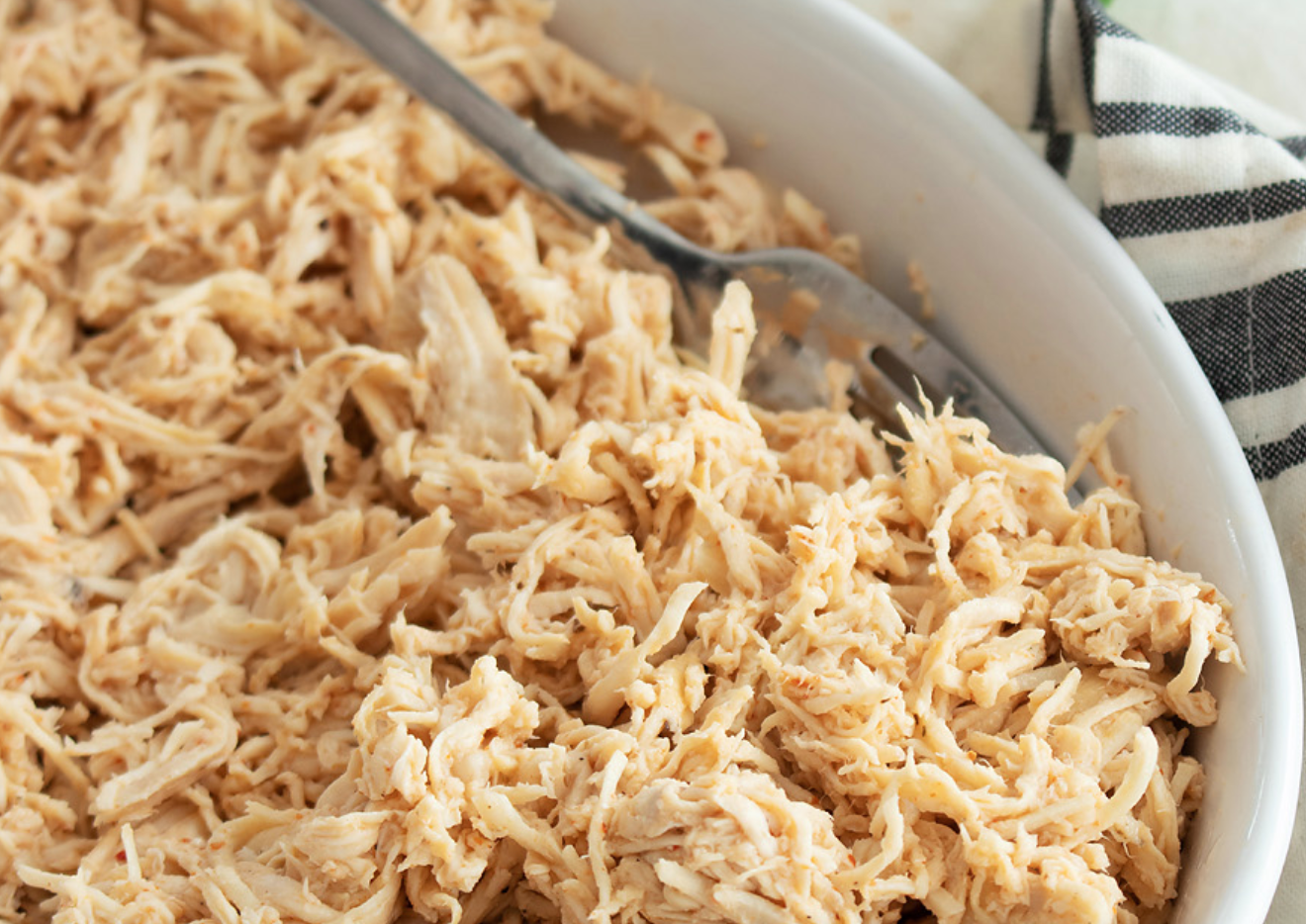 Preparing some shredded chicken can take you a long way in terms of meal prep. You can add your chicken to salads, low-carb wraps, soups, or keto tacos.
Spaghetti Squash Noodles with Pesto Sauce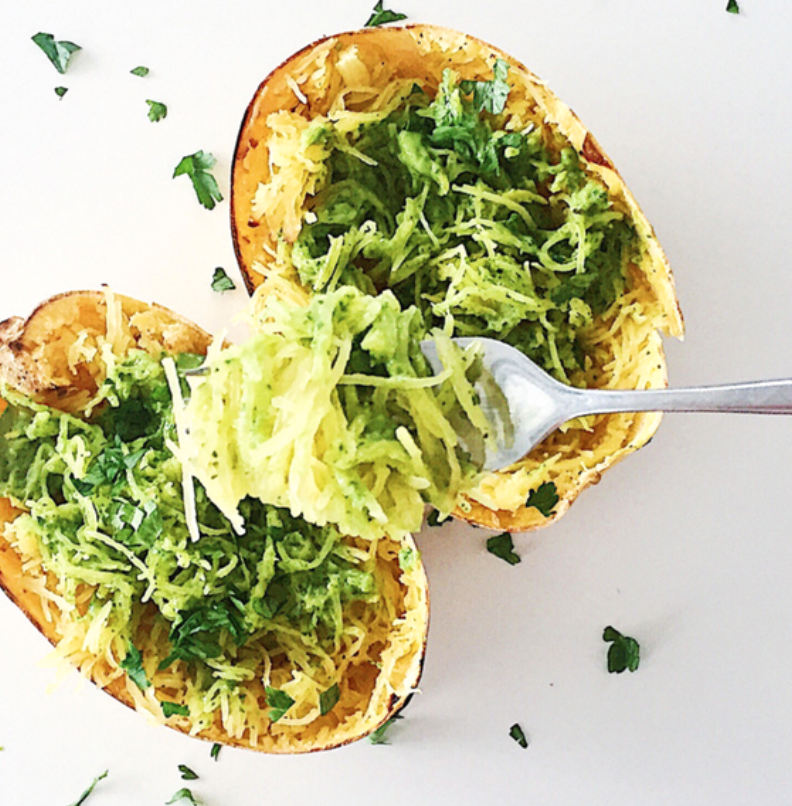 For this recipe, you'll want to prepare the spaghetti squash noodles and pesto sauce separately so you can add the pesto on top fresh with each serving.
Instant Pot Ribs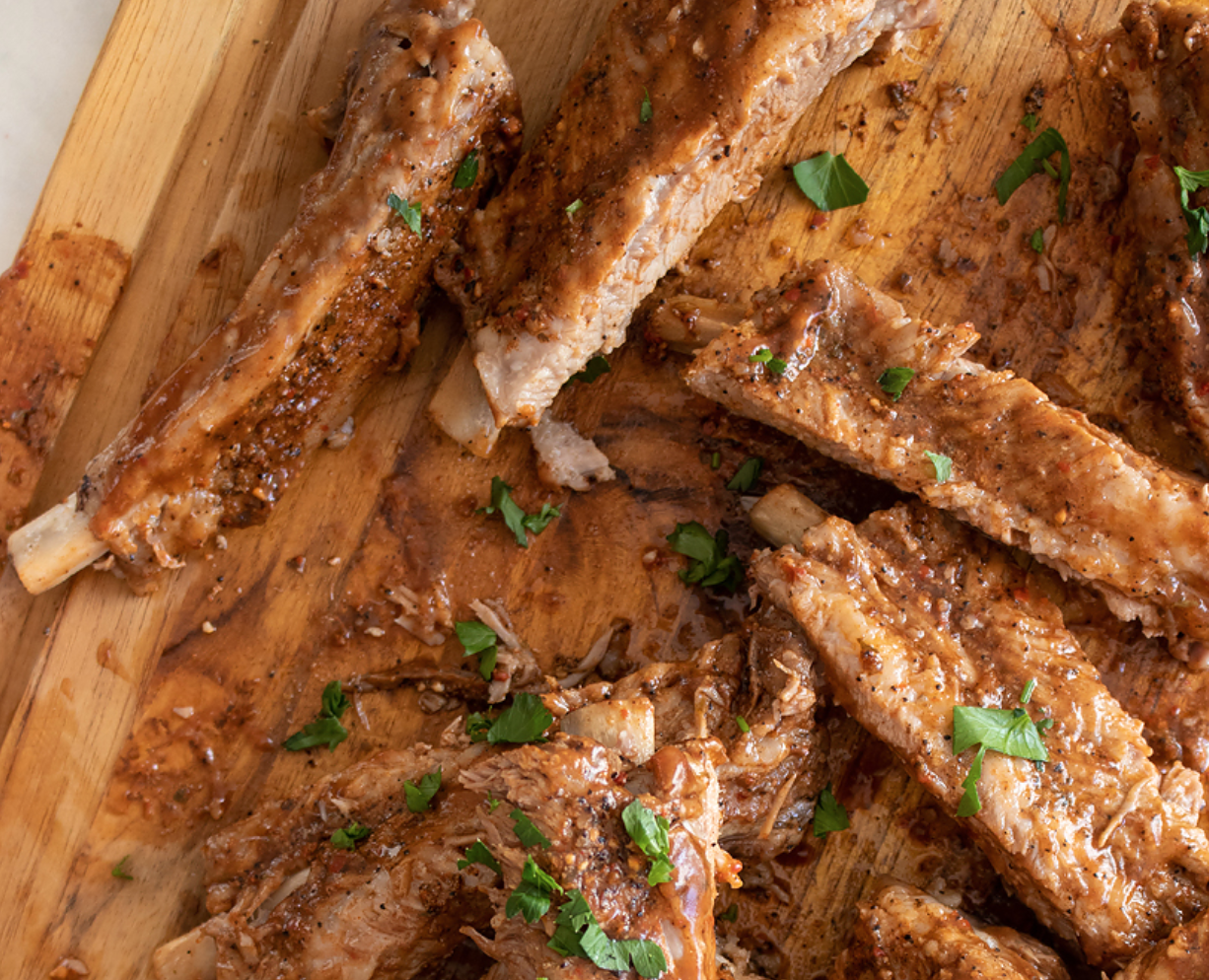 Serve these juicy ribs with cauliflower rice, or as a topping to a fresh salad.
Keto Chili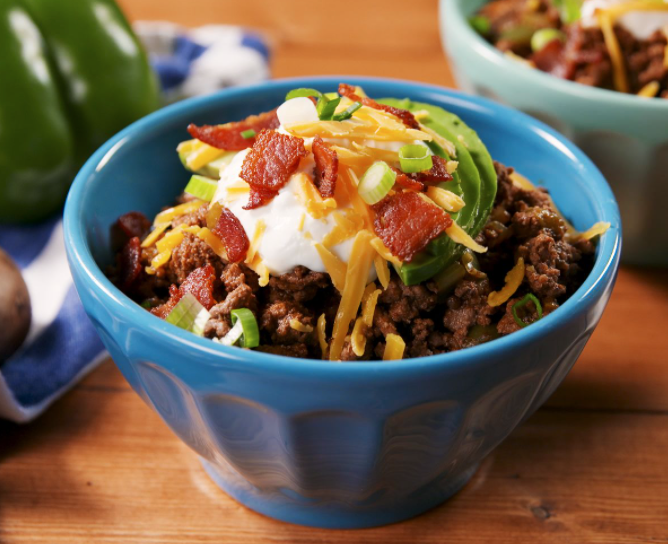 Top your chili with sour cream, cilantro, and some sliced avocado.
Keto Cabbage Stir-Fry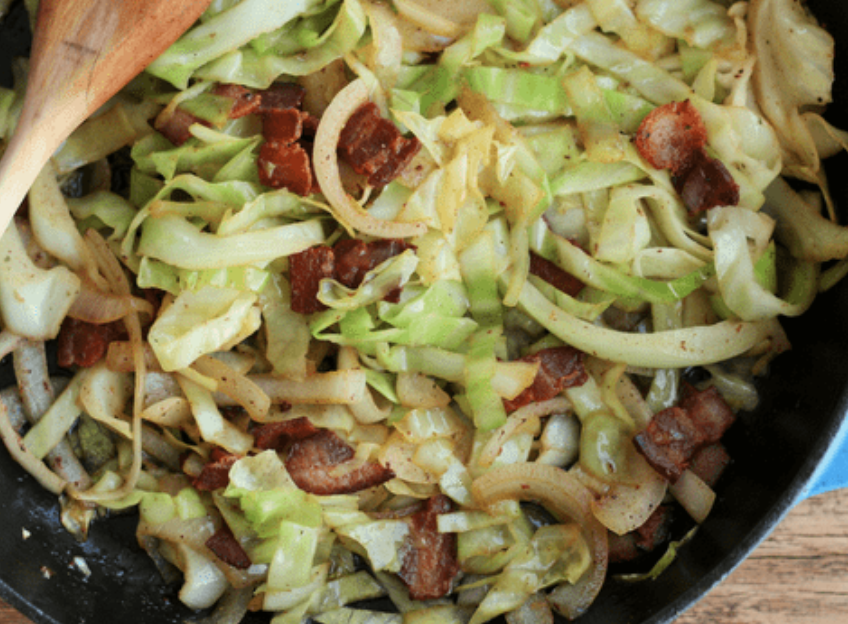 Stir-fries are a go-to meal prep food. You can either cook the whole batch ahead for several meals, or you could prep the veggies by chopping them ahead of time and stir-frying them up with your meat of choice on the spot.
Dinner
Sheet Pan Sausage and Bell Peppers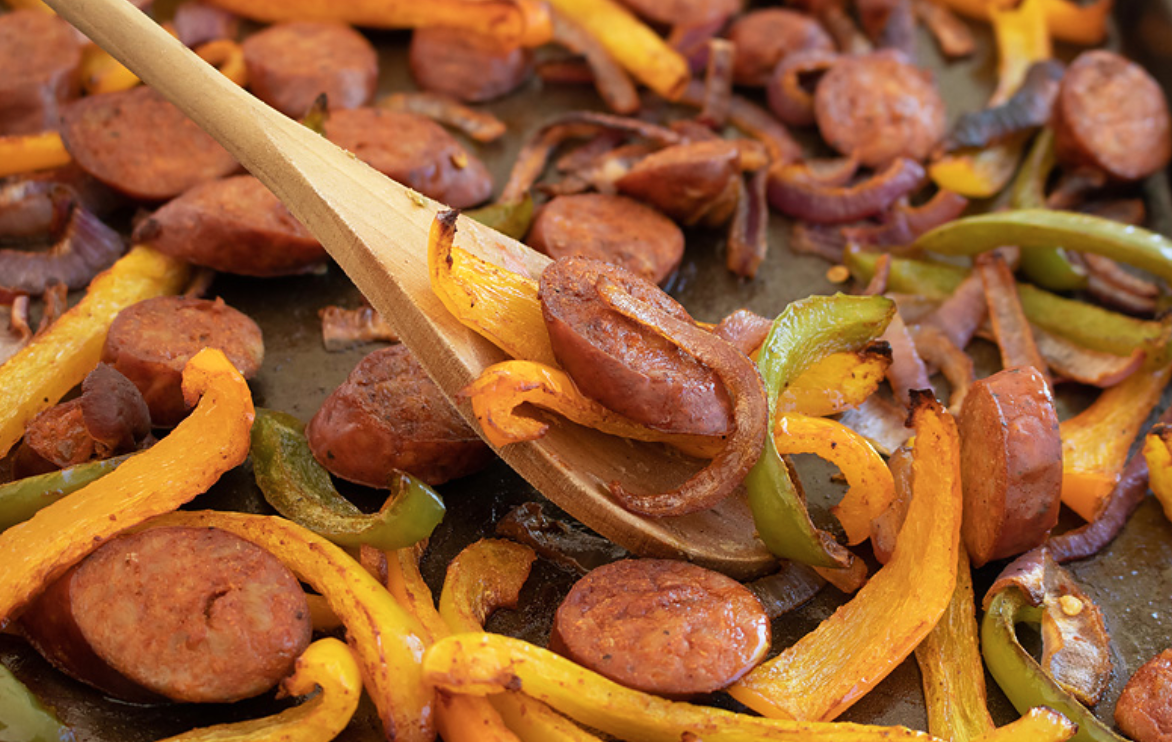 Sheet pan meals are super fast and incredibly easy to pull together. Feel free to switch up the types of peppers or add extra veggies if you like.
Instant Pot Beef Stew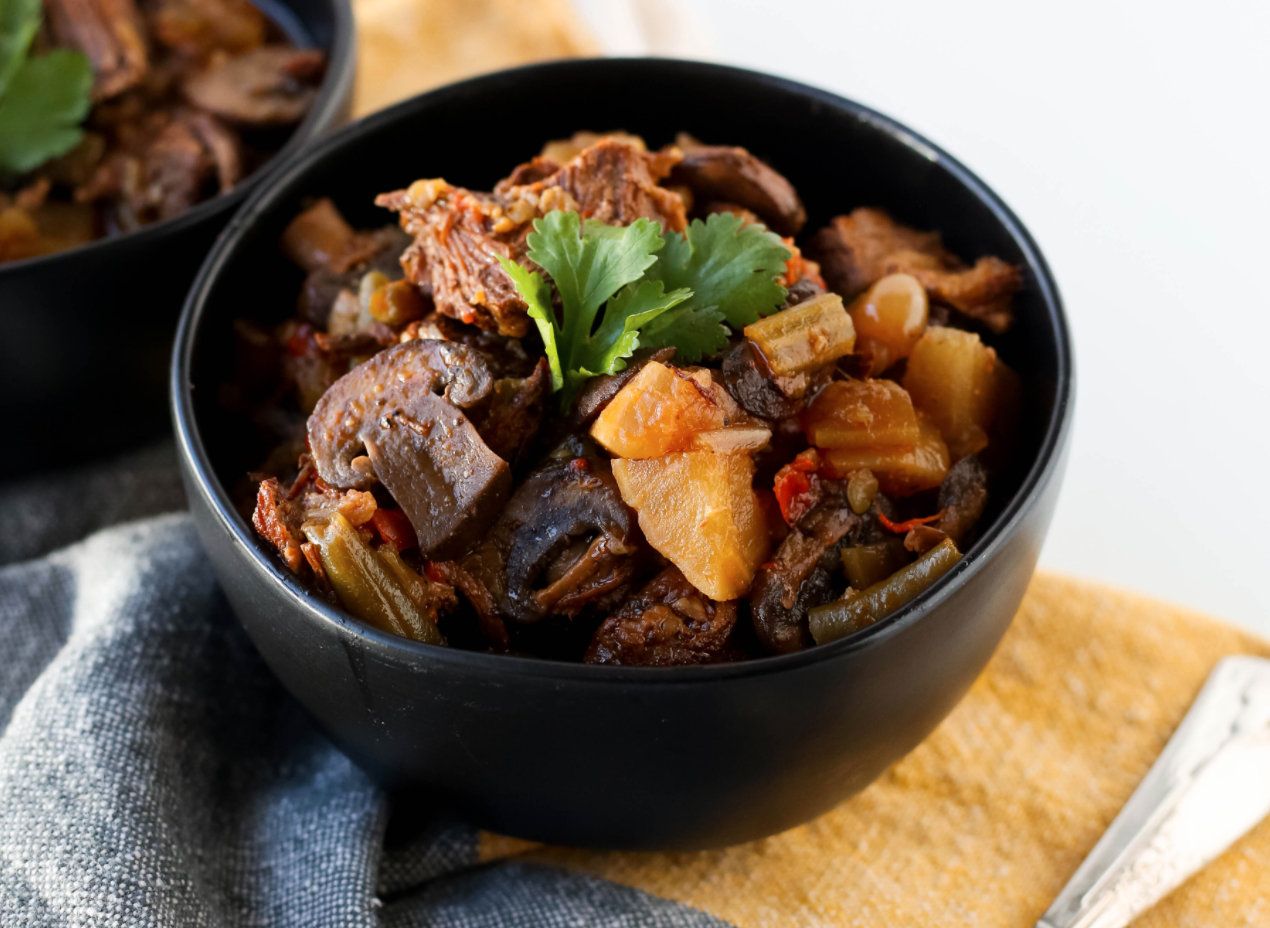 Beef stew is a perfect meal for food prep because it's really easy to reheat, and it doesn't lose any of its texture if you freeze it.
Quick and Easy Instant Pot Meatballs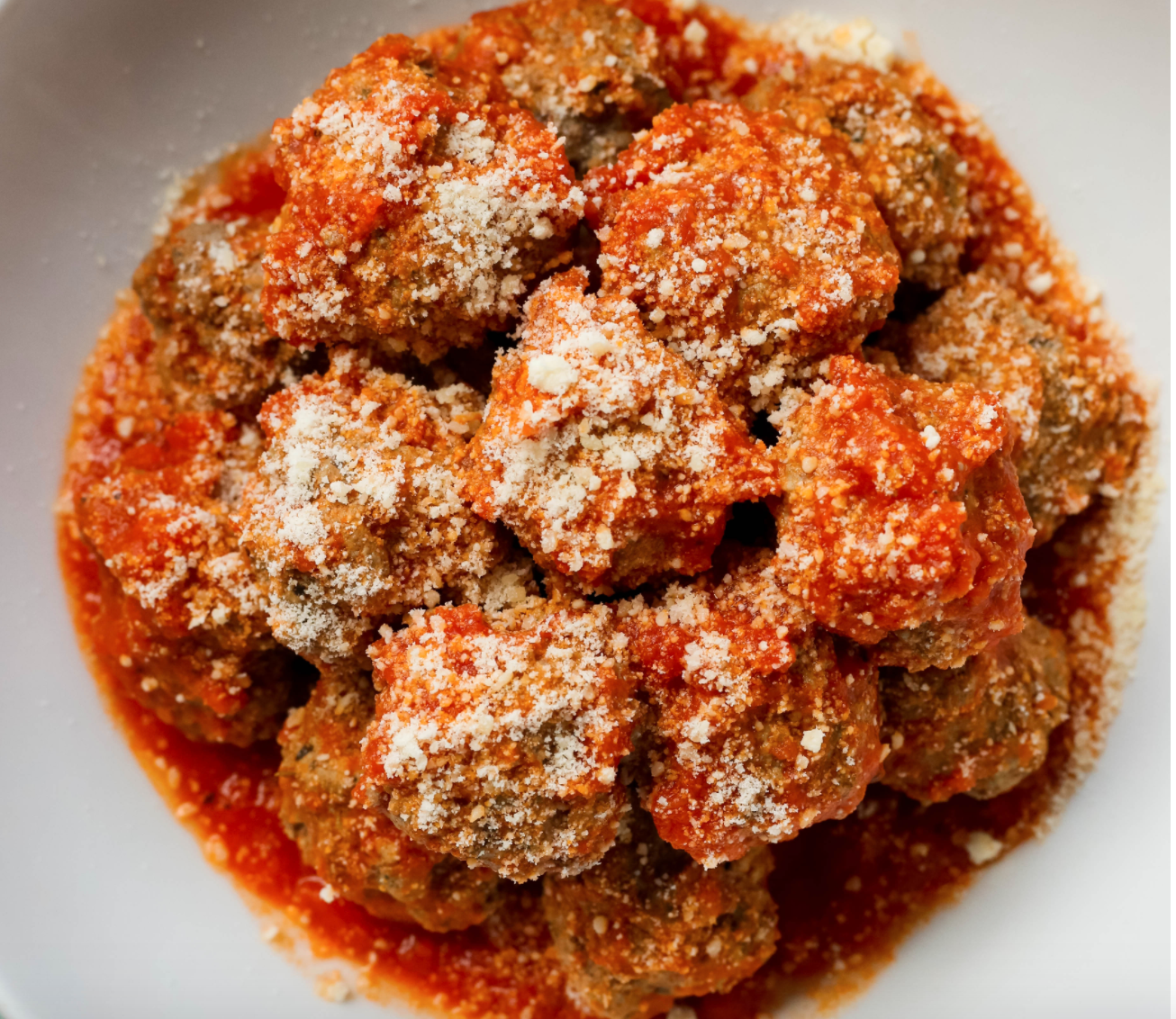 Serve these meatballs with zucchini noodles, spaghetti squash noodles, or any other favorite keto-friendly pasta alternative.
Cauliflower Mac and Cheese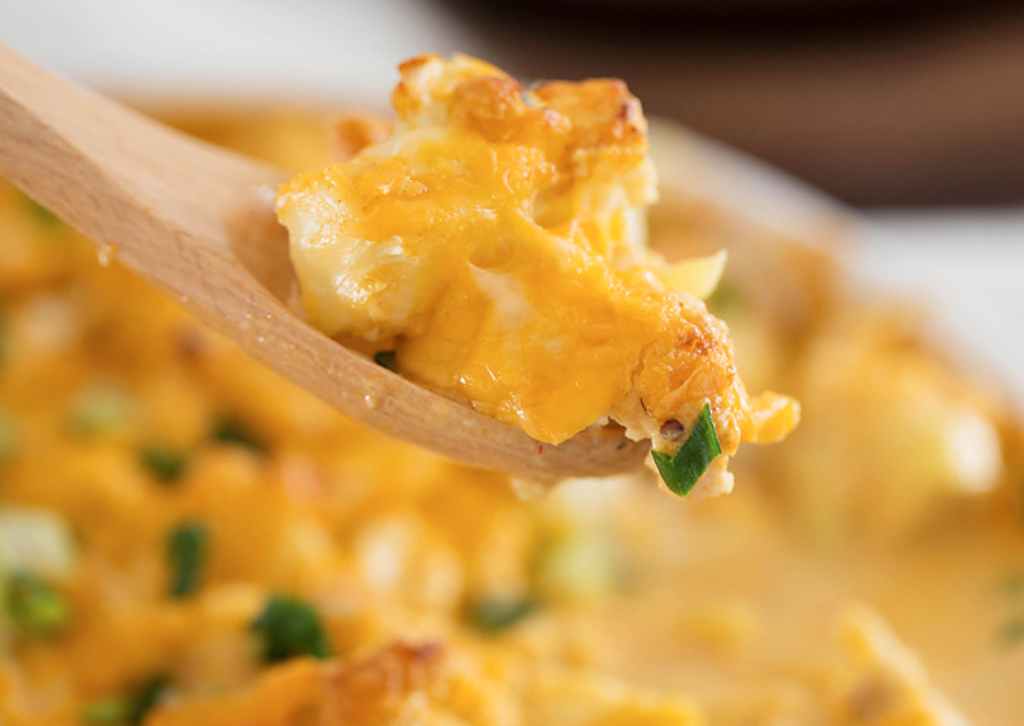 The best part about cauliflower mac and cheese is that you can fill up your plate with this cheesy goodness without worrying about the carbs.
Low-Carb Lasagna Soup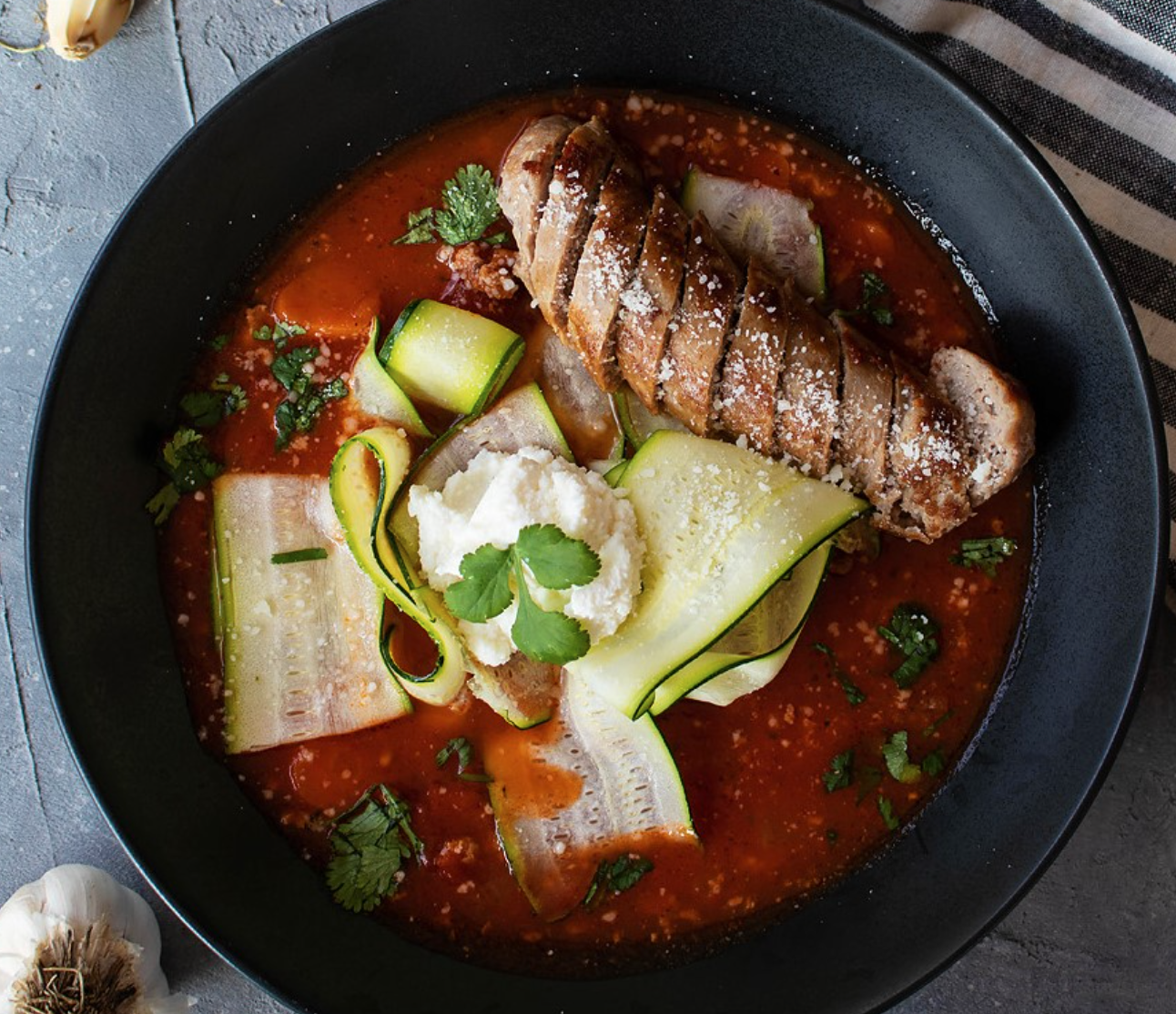 Soups are another fantastic meal to prep ahead in bulk. You could make two weeks' worth of this lasagna soup and freeze half to enjoy at a later date.
Sides And Snacks
Greek yogurt
Peanut butter and celery
Cauliflower rice (to take the place of quinoa or brown rice)
Hard-boiled eggs
Red peppers and cottage cheese
Egg muffins
6 Food Prep Hacks For Even More Ease in the Kitchen
For easy meal prep, here are some simple hacks that can help you find ease in the kitchen.
1. Coordinate Your Recipes For Ingredients
As previously mentioned, if you want to optimize on ingredients, then try to choose meals that include similar ingredient lists. This doesn't mean that you have to keep it boring and go with the same flavors — spices can go a long way in making individual dishes taste quite different.
However, you may find that your grocery list gets pretty long if each of your meals contains an array of specific ingredients that don't overlap. For instance, a meat and veggie stir-fry is an ideal meal to pair with something like a beef stew because you can use the extra veggies that you didn't throw in your stew and stir-fry them up as a whole new meal.
2. Choose Different Cooking Methods
If you really want to cut time in the kitchen, choose different cooking methods, so you don't have to wait on one dish to be done before you begin the next.
For example, you may decide to do a stew in your Crock-Pot while baking some vegetables and meat in your oven.
3. Invest In Storage Containers
Storage containers are going to become your best friend when you start meal prepping. There are several ways you can use storage containers for either short-term or long-term planning.
Small to medium size meal prep containers are perfect for pre-portioning your meals. For example, if you prepared a large keto-friendly soup that you planned to enjoy for lunch for several days, you could portion out five servings and put them in the refrigerator for an easy grab-and-go meal.
This will also help you to keep your portions under control, so you don't exceed your calorie budget for the day.
Mason jars also work great as food containers, you can just fill them up with ingredients, add a sauce or dressing, and give it a good shake, and you've got a perfect to-go salad.
4. Know Your Staples
If you're relatively new to meal prep, your kitchen may be missing some of the staples. This may mean that your first grocery trip ends up costing a little bit more than it will in the future, but it will be well worth the extra few bucks to have these ingredients on hand:
Salt
Pepper
Grass-fed butter
Ghee
Coconut oil (or avocado oil) for high-heat cooking
Olive oil for dressings or low-heat cooking
Seasonings (oregano, basil, rosemary, onion powder, etc.)
Garlic
5. Try Large Batch Meal Prep
If you really want to get ahead of your meal prep, you can cook in large batches and freeze portions of your dishes for the weeks ahead. Soups, stews, and casseroles are excellent choices for large-batch meal prep.
A good rule of thumb is to decide whether the meal in question will thaw out well and can be reheated without losing too much texture and consistency.
For instance, if you decided to freeze a coleslaw when you defrost it, you're going to end up with a soggy mess.
On the other hand, a rich keto stew will defrost easily, and since the ingredients are already well-cooked, it won't lose much of the desired texture.
6. Plan Meals By Knowing Your Expiration Dates
Once you have a few meals that you've prepared for the week, the next step is to decide when you'll eat them. A few rules of thumb to keep in mind are:
Consume all fish within 3 days of cooking
Consume all chicken dishes within 5 days of cooking
Consume all red meat within 7 days of cooking
Depending on the vegetable, you may have up to five days prepared but be sure not to add heavy dressings or sauces until you're ready to eat.
7-Day Meal Plan
Here is an example 7-day meal plan for weight loss. Keep in mind that the portions will vary depending on your personal calorie goals.
Monday
Breakfast
Lunch
Kale salad with shredded chicken
Dinner
Tuesday
Breakfast
Lunch
Instant Pot meatballs with spaghetti squash
Dinner
Wednesday
Breakfast
Lunch
Shredded chicken in a lettuce wrap with tomatoes and avocado
Dinner
Instant Pot meatballs with spaghetti squash
Thursday
Breakfast
Lunch
Kale salad with shredded chicken
Dinner
Friday
Breakfast
Lunch
Shredded chicken in a lettuce wrap with tomatoes and avocado
Dinner
Saturday
Breakfast
Lunch
Dinner
Instant Pot meatballs with spaghetti squash
Sunday
Breakfast
Lunch
Instant Pot meatballs with spaghetti squash
Dinner
The Takeaway
There are many benefits that come with preparing your meals ahead. It can save you time, money, energy, and stress. But most of all, if your goal is to lose weight, meal prep is essential for staying on track.