Are you searching for the best low-carb appetizers, dips, and grill recipes for Memorial Day weekend? Well, this list of 23 keto-friendly has you covered.
Whether you're planning a backyard barbecue or invited to a pool party, these keto Memorial Day recipes will keep you on track.
With appetizers, main dishes, side dishes, and even dessert, you won't be tempted to cheat or have to give up your social life.
Save these free recipes and keep these Memorial Day party tips in mind to stay in ketosis and bathing-suit ready all summer.
23 Keto-Friendly Memorial Day Weekend Recipes
These keto recipes are so delicious your friends and family won't even realize they're low in carbs.
And since this recipe roundup covers appetizers, main dishes, and desserts, you'll always have something tasty to make and bring to your next event.
You can also combine a few of these recipes to create your own low-carb Memorial Day party menu if you're doing the hosting.
Here are some easy appetizers to start with:
1. Parmesan Crisps with Jalapeno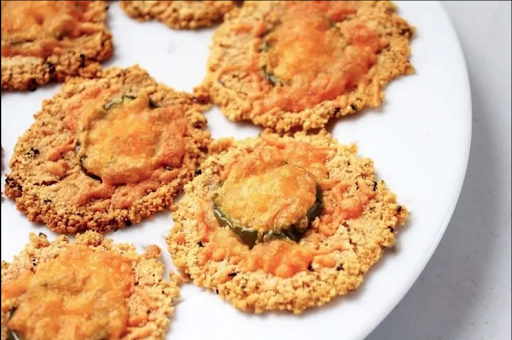 Skip traditional potato chips — which are packed with carbs and artificial ingredients — in favor of these cheesy parmesan jalapeno crisps.
The fat in this recipe is satiating so you'll be less tempted to overeat, which also happens with this next option.
2. Low-Carb BBQ Roasted Almonds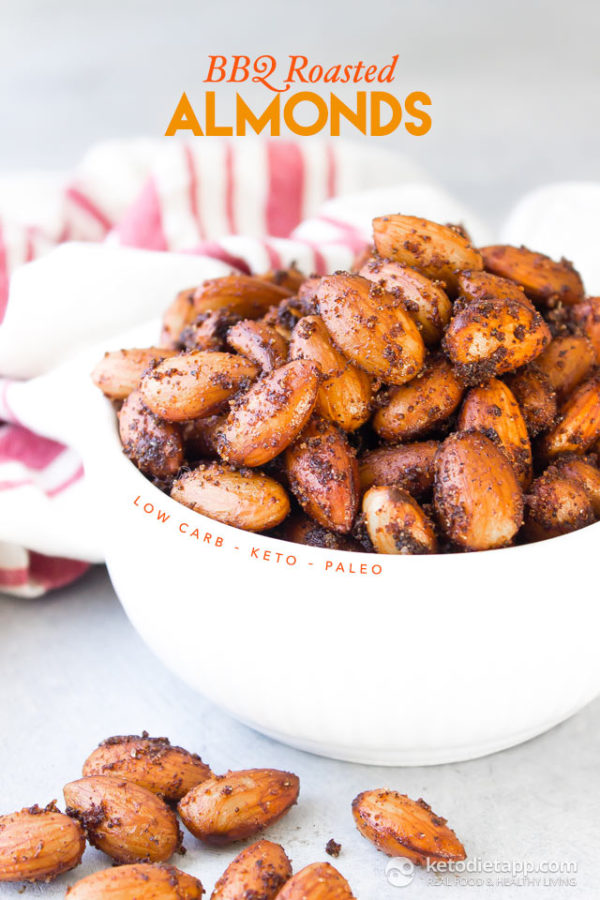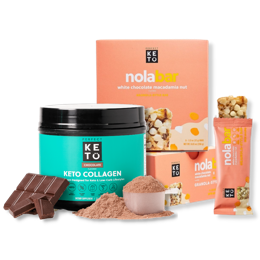 Browse our curated collection of fan-favorites and discover your new favorite snack or supplement.
Shop Best Sellers
Nuts are a filling, high-fat snack perfect to pick on instead of potato chips before your main meal.
If you're missing flavored nuts since switching to a keto diet, try making these barbecue roasted almonds for your party.
Unlike store-bought nuts, these almonds are full of flavor instead of sugar and artificial ingredients.
You may inspire a few new ketogenic converts with them and this next low-carb recipe.
3. Cheesy Keto Buffalo Chicken Dip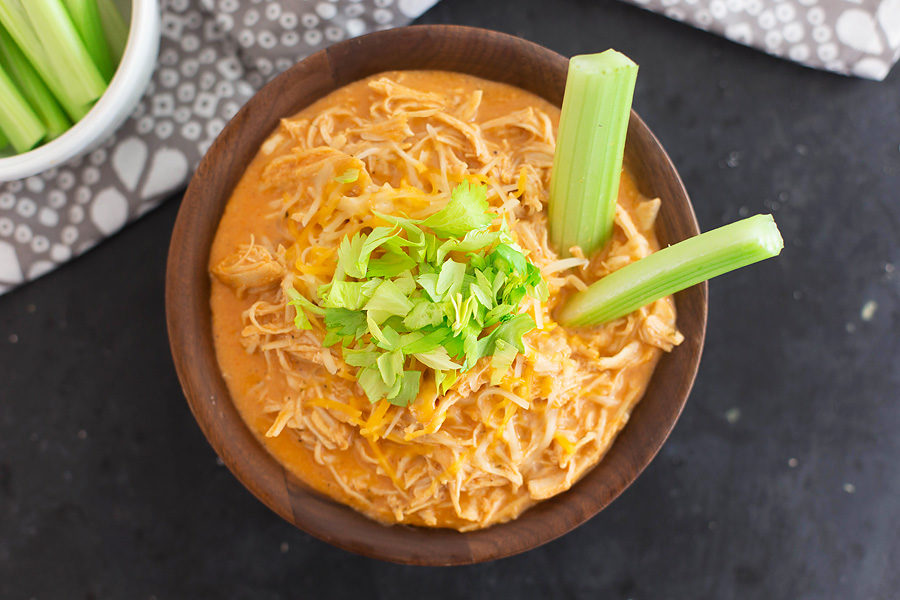 Grab some celery, raw peppers, or cucumbers and dip them into this cheesy buffalo chicken dip. Or you could go a step further and make your own homemade keto crackers for dipping.
The next finger food is also a crowd-pleaser.
4. Keto Jalapeno Poppers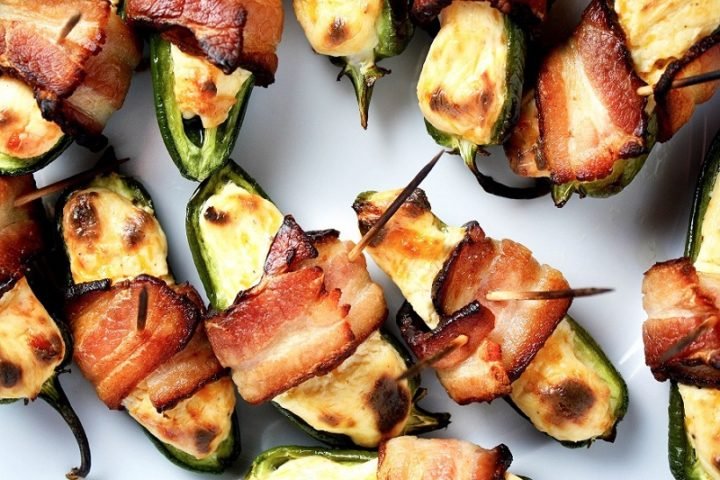 Traditional poppers are breaded and fried, making them anything but keto-friendly.
Luckily, this jalapeno poppers recipe doesn't have any of that and they're even more delicious than what you're used to.
With half a slice of bacon wrapped around the jalapeno and a melty cream cheese center, there won't be any leftovers.
Same goes for this next low-carb appetizer.
5. Super Simple Keto BLT Bites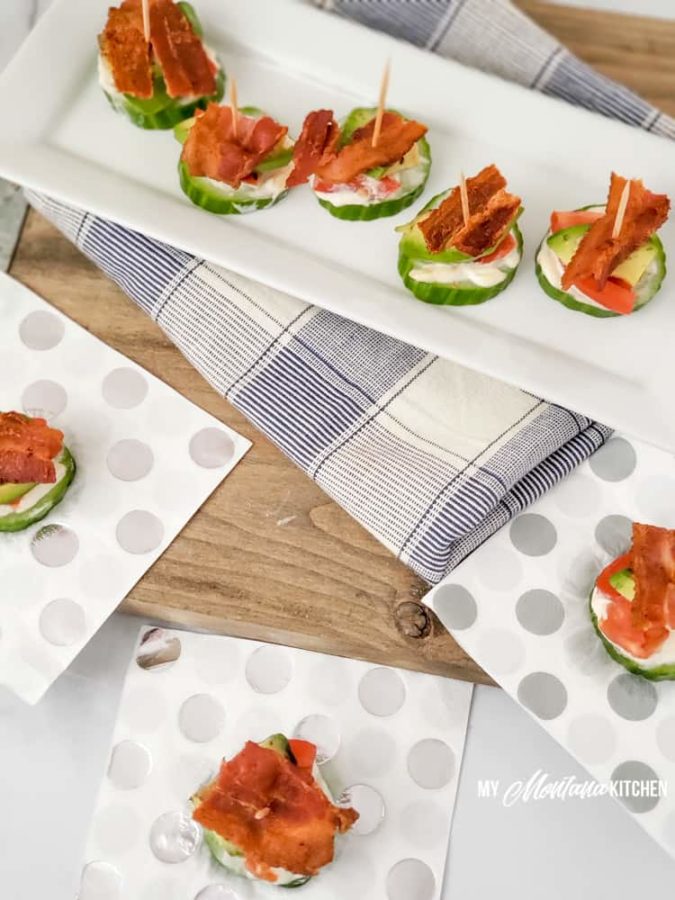 For a light and savory appetizer, give these easy keto BLT bites on sliced cucumber a whirl.
The chunks of bacon and avocado give you a bite of satiating protein and healthy fat.
And the cucumber adds more water to your diet, something you need more of when the weather's warmer.
The next recipe is a main dish you can still eat with your hands.
6. BBQ Pulled Beef Sando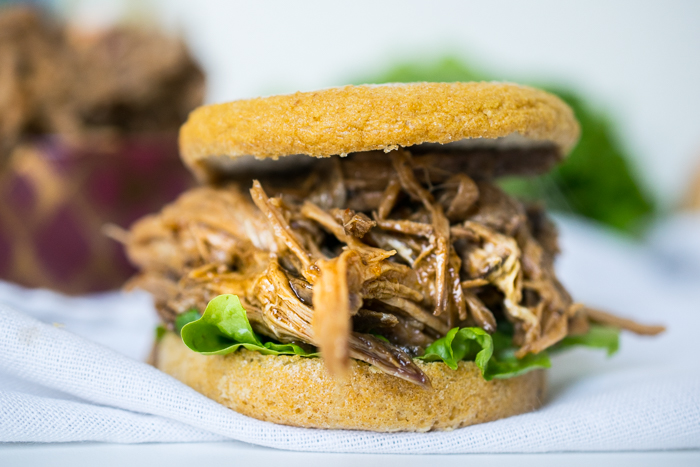 If you're trying to recreate a pulled pork sandwich at your next barbecue, this pulled beef sando has you covered.
Double or triple the recipe to feed your entire party, or make sliders for a crowd. No matter which route you take, your guests will be impressed.
Try pairing this sando (and the next) with cauliflower rice or loaded mashed cauliflower.
7. Portobello Bun Cheeseburgers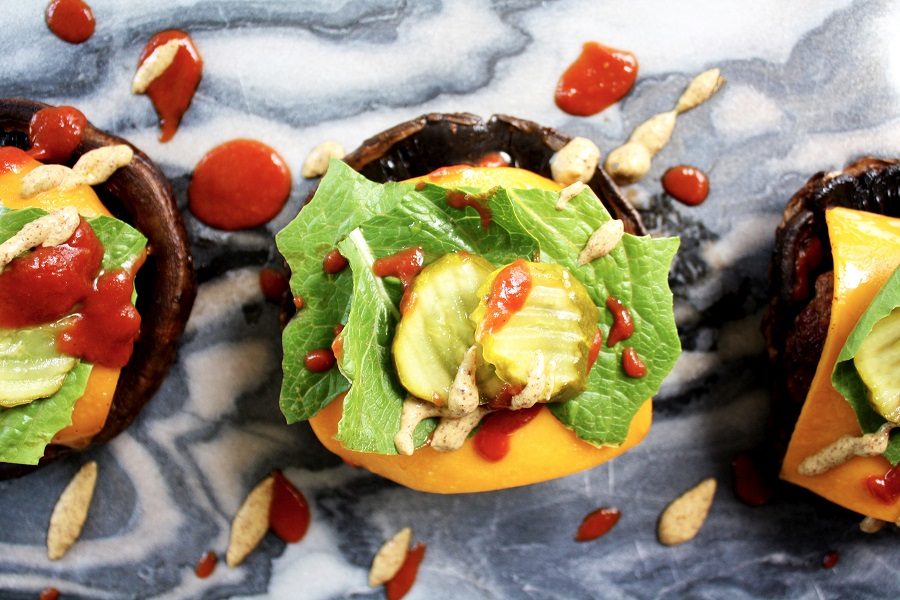 Just because you've ditched hamburger buns doesn't mean all your future burgers must be bunless.
Use a fresh portobello mushroom for a bun as this cheeseburger recipe does and you'll add flavor and grain-free fiber to every bite.
Skip the cheese for guests going dairy-free.
And try serving your portobello burgers with fresh green beans instead of greasy fries. Your body and your guests will thank you.
The next recipe trades ground turkey for ground beef burgers (and still wows).
8. Zesty Chipotle Lime Bunless Turkey Burgers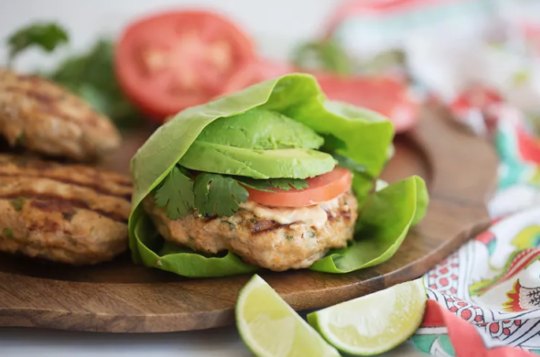 Wrap your burger in a giant lettuce leaf like in this zesty chipotle lime turkey burger recipe and you'll never miss the bun.
Similar to the portobello mushroom, this option gives you fiber, but it also provides an added refreshing crunch.
The next burger recipe also replaces a bun with seasonal summer lettuce.
9. Bunless BBQ Guac Burgers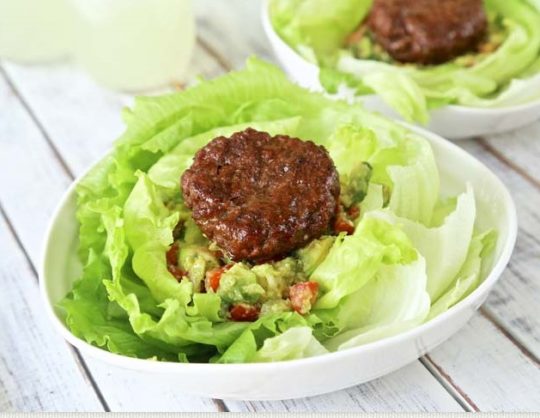 For a filling burger with a twist, check out this easy BBQ guacamole burger recipe before your next barbecue.
And if you're not down with bunless burgers, this next recipe will erase your fear of missing out.
10. Cheesy Hamburger Buns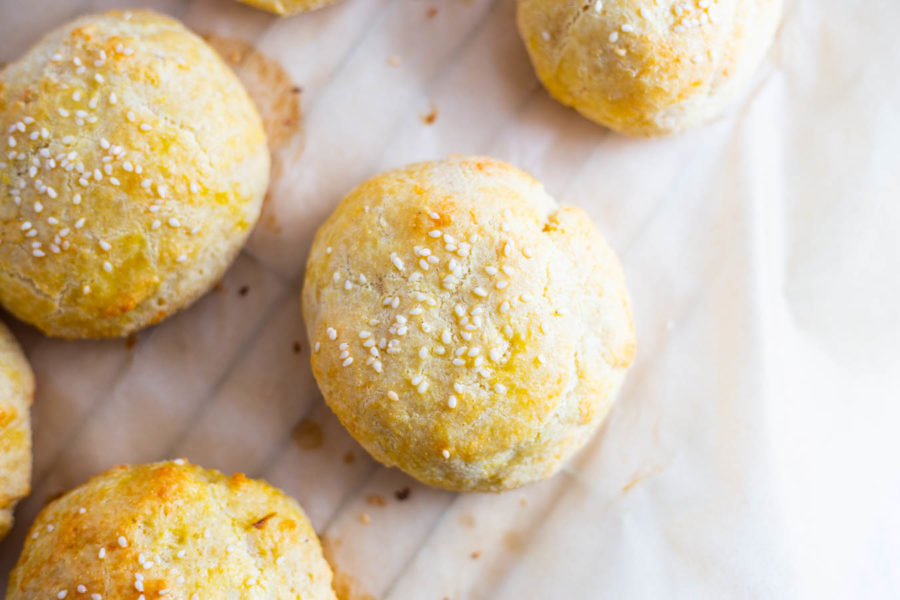 You don't have to go bunless every time you eat a burger just to stay in ketosis.
With this cheesy keto hamburger buns recipe, you can have buns again without ruining your hard work.
You'll skip the decision altogether if you go with chicken wings.
11. Grilled Chicken Wing Recipes (Two Ways)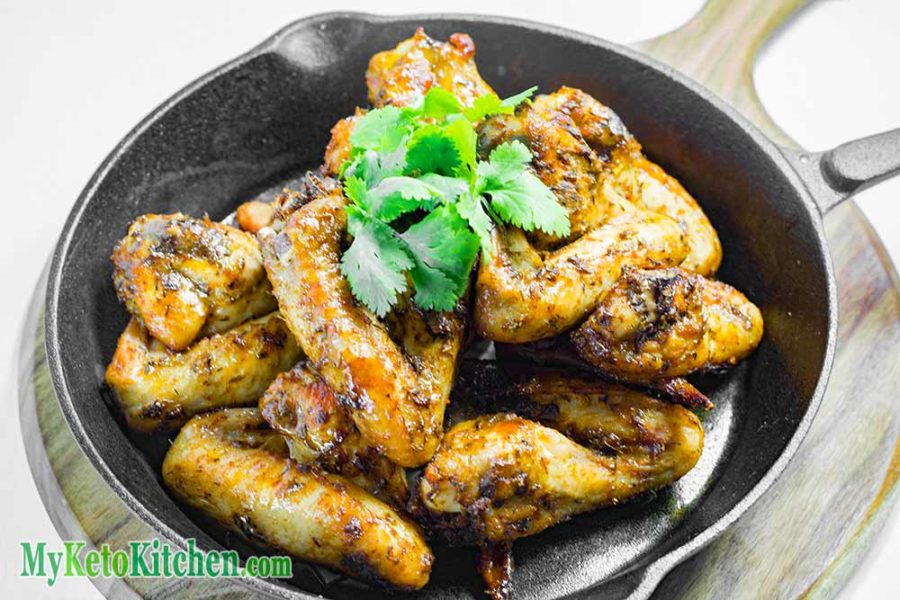 Grilled wings are a keto-friendly treat your whole crew will devour. And you have two delicious flavor options to try.
Enjoy these Texas-style BBQ wings — which are pictured above and can be grilled or baked in the oven — or these Asian flavored wings.
The next recipe for barbecue ribs shows they're not off-limits on keto either.
12. Keto Barbecue Dry Rub Ribs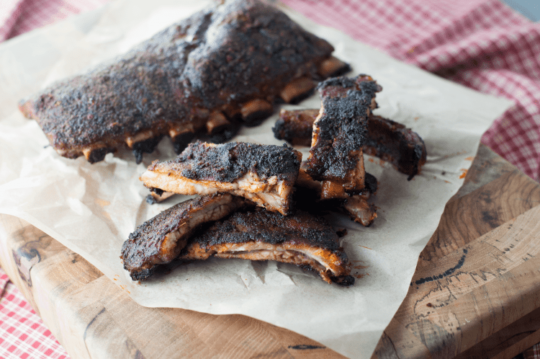 Treat your guests to homemade keto barbecue ribs and no one will ever guess they're part of a healthy diet.
Using a low-carb dry rub instead of a sweet sauce preserves the meat's flavor while keeping sugar and carbs down. And they're just as easy to make (and appetizing) as the next recipe.
13. Tri-Tip Ginger Lime Steak Kebabs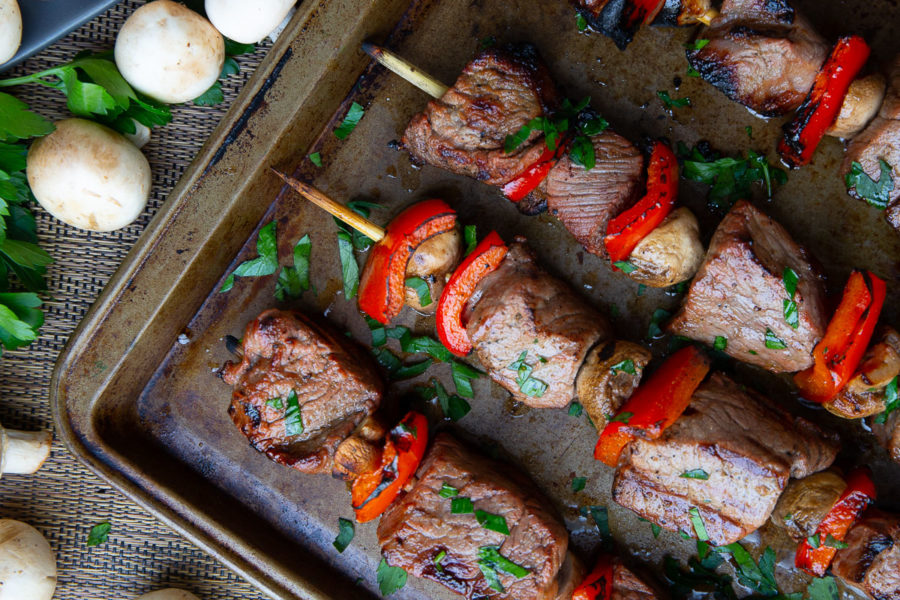 Grilled chicken, shrimp, or steak kebabs are the easiest keto option you can make or bring for your next barbecue.
Simply alternate meat with vegetables on a skewer and grill until they're cooked through. Or up your kebab game with this delicious ginger lime steak kebab recipe.
Next you'll find recipes for low-carb side dishes anyone can make.
14. Low-Carb Celeriac Everything Keto Fries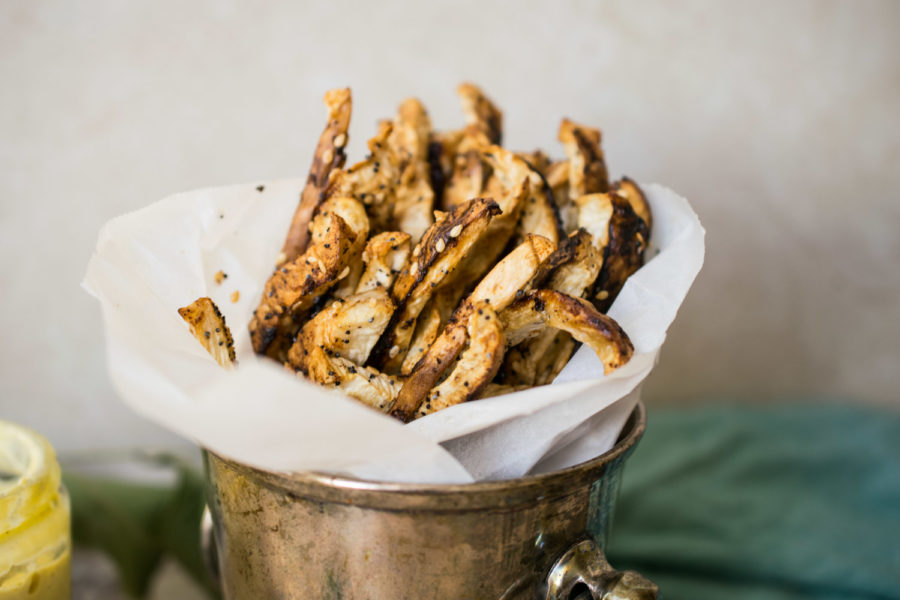 If you're craving a burger and fries this Memorial Day weekend, you can get your fix thanks to these everything keto fries.
Pair them with any of the burgers on this list and you'll satisfy your craving while staying in keto. Same goes for the next recipe.
15. Loaded Keto Coleslaw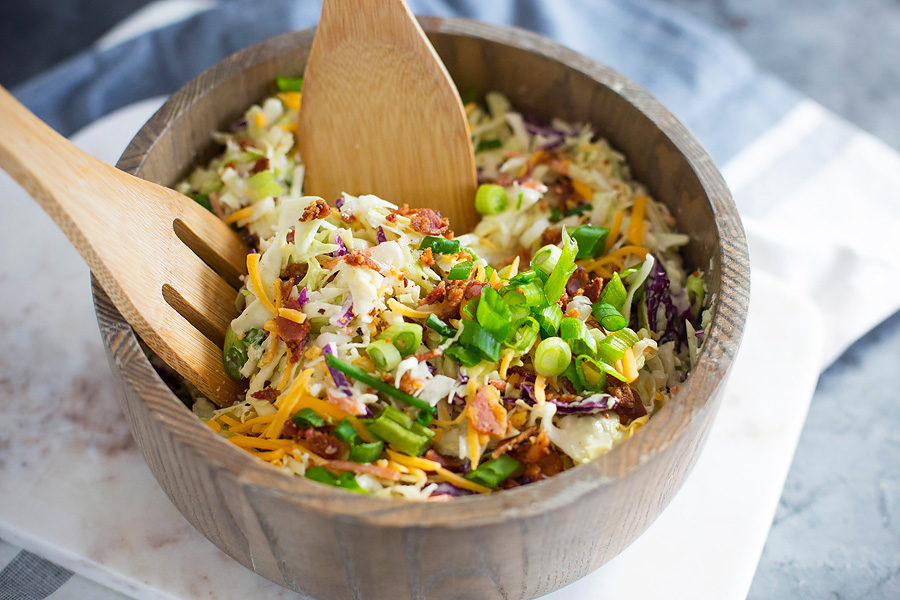 Try this loaded coleslaw recipe for something lighter and lower in sugar than traditional 'slaw. It's crisp, refreshing, and perfect for hot summer days.
The next two low-carb side dishes make better salads than those you enjoyed pre-keto.
16. Loaded Mock Keto Potato Salad (Two Ways)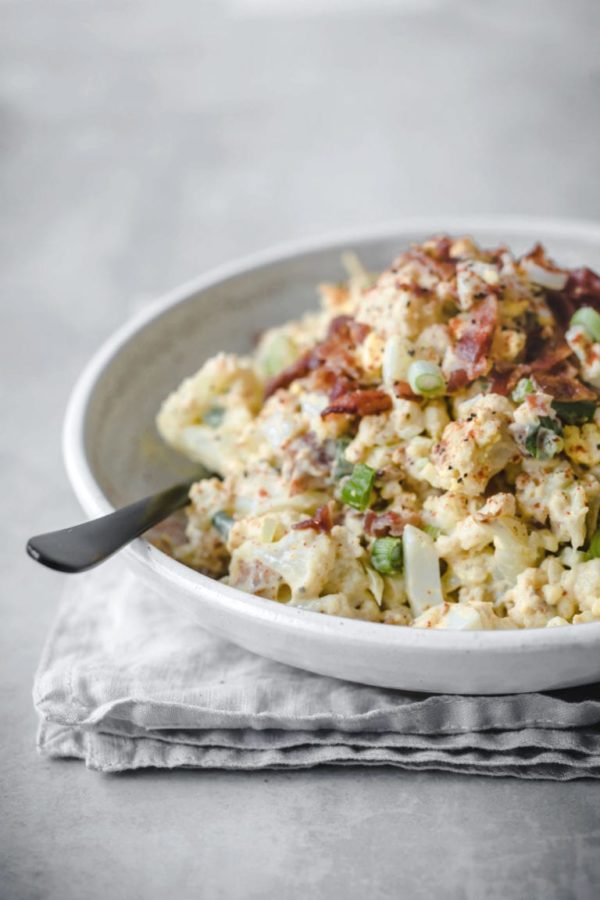 You'll have to say goodbye to the pasta and potato salads you loved before keto, which may sound like bad news but isn't.
These foods are high in carbs so eating them causes your blood sugar to spike and crash, leading to cravings and energy fluctuations.
You can still savor those same yummy flavors without the downsides that come with high-carb versions.
In this loaded mock keto potato salad (pictured above), big chunks of cauliflower serve as the potato substitute.
The rest of the ingredients are exactly like what you're used to with eggs, onions, bacon, olive oil, mayo, and cheddar cheese.
The next cauliflower "potato" salad recipe (pictured below) is better if you prefer your side dish a little creamier and without as many add-ins.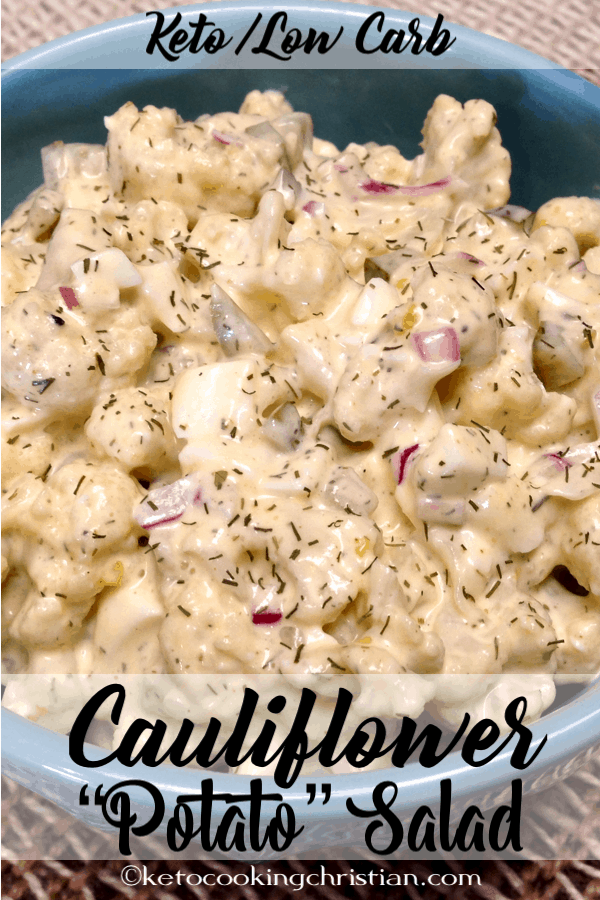 And if you're more into broccoli than cauliflower, you'll be happy with the next recipe.
17. Easy Broccoli Salad with Bacon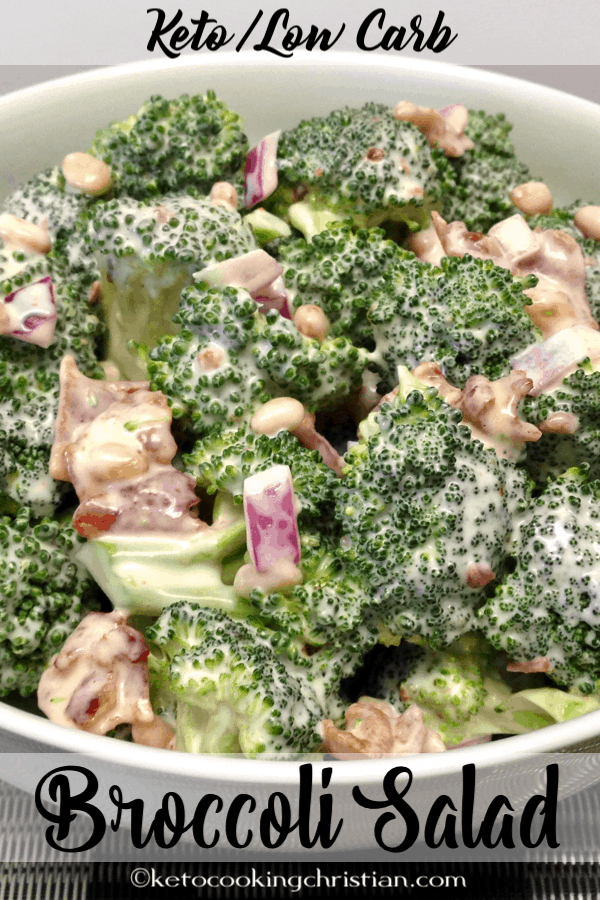 Many barbecue spreads include a broccoli salad, but they're not usually keto-approved. This one with bacon gives you the closest keto-friendly alternative.
With appetizers, sides, and mains done, it's time to talk dessert recipes.
The next six are sweet and festive enough for Memorial Day and every summer get-together.
18. Red, White, and Blue Berry Cheesecake Cups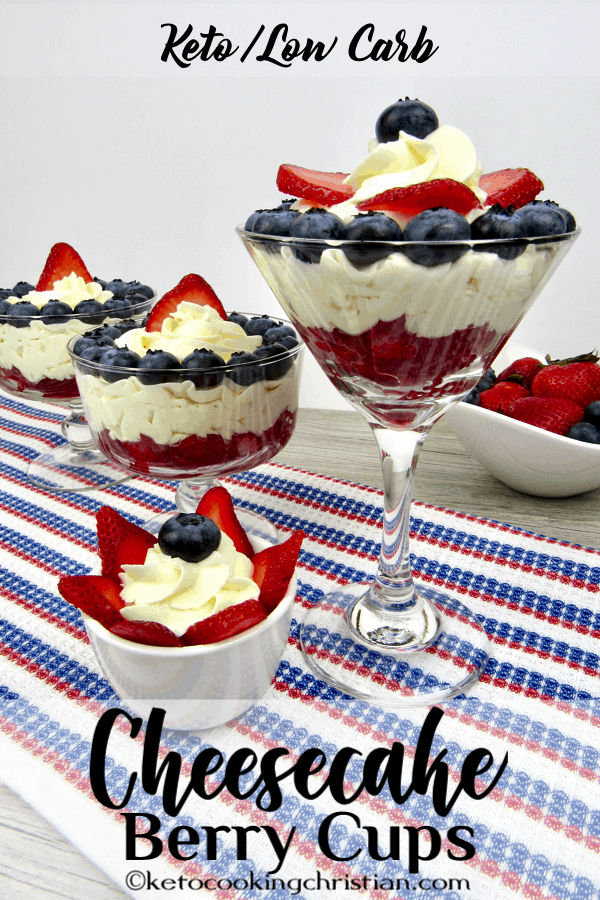 For a yummy low-carb dessert that's right on theme for Memorial Day weekend, try this red, white, and blue cheesecake-in-a-cup recipe. It tastes just as incredible as it looks.
But if portioning out individual servings is too tedious, or if you're feeding a crowd, the next recipe may be better.
19. Decadent Low-Carb Keto Cheesecake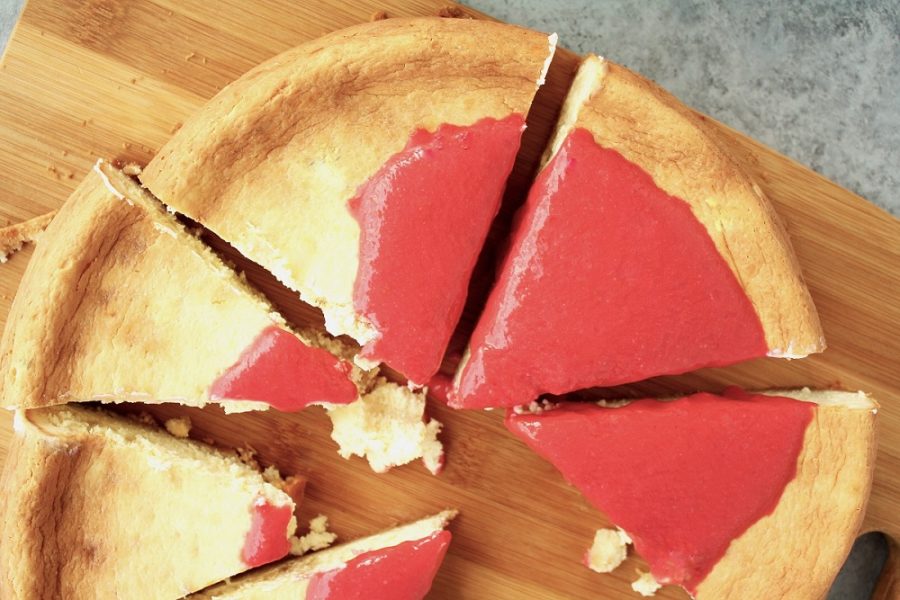 To keep on theme for the weekend, this decadent keto cheesecake uses frozen raspberries to achieve that bright red hue for the holiday.
It's also gluten-free and serves up to 12 slices, depending on how thick you cut them, making it perfect for your next party.
Make it this holiday and you'll probably make it again for Christmas, Valentine's Day, and your birthday too.
The next two dessert recipes dole out smaller portions of guilt-free treats.
20. Chewy Chocolate Chip Cookies (Two Ways)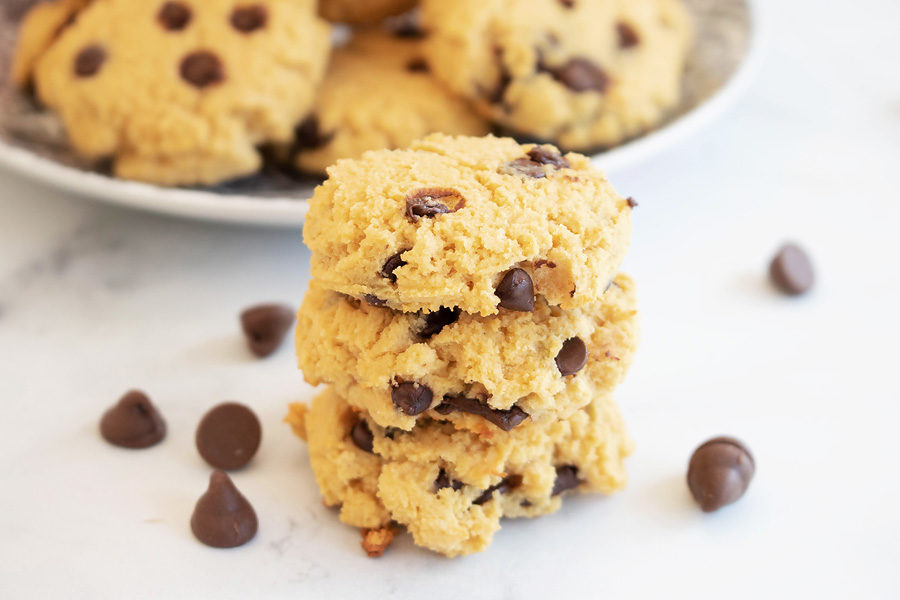 Soft, chewy, fresh-baked chocolate chip cookies scream Americana, which is why they're usually a staple dessert at Memorial Day parties.
With these two recipes, you can whip up your own batch of sugar-free, gluten-free cookies that actually fit your macros.
Two scoops of whey protein are added to the dough in the first protein-packed cookie recipe. This creates a filling cookie that won't leave you ravenous for more or tempted to eat the whole batch.
And this chocolate chip cookie recipe is perfect if you love cookie dough.
Using our Chocolate Chip Cookie Dough Keto Bar, these cookies are like eating cookie dough and a fresh-baked cookie in one. You get the best of both worlds in each bite.
If you're looking for another easy dessert recipe for your holiday meal plan, brownies will never steer you wrong.
21. Ooey Gooey Keto Chocolate Fudge Brownies (Two Ways)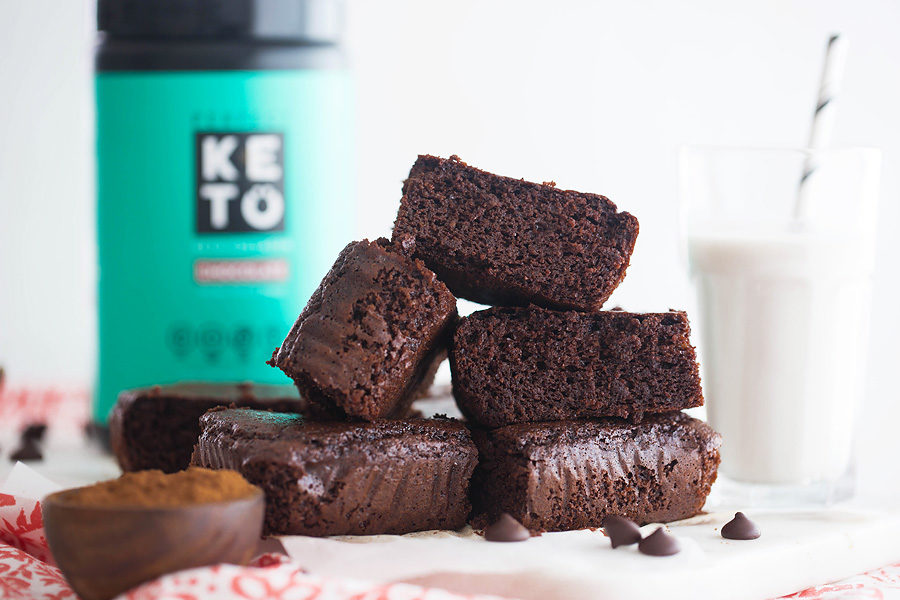 This first brownie recipe — which uses an almond flour base — is packed with collagen to keep you feeling full. That collagen may also provide added health benefits for your hair, skin, and nails too.
The second recipe uses coconut flour and whey protein. It's a little heavier on the chocolate flavor for those of you missing chocolate on a keto diet.
Since both brownies contain protein powder, you'll feel satiated after one serving, which means you won't be as tempted to reach for seconds.
That also happens with this next dessert.
22.  Summertime Fat Bombs (Three Ways)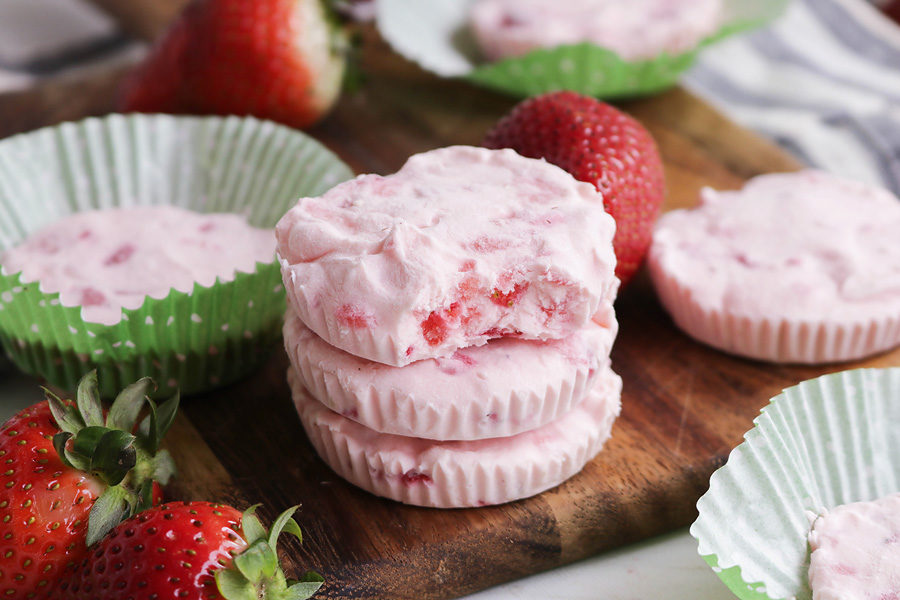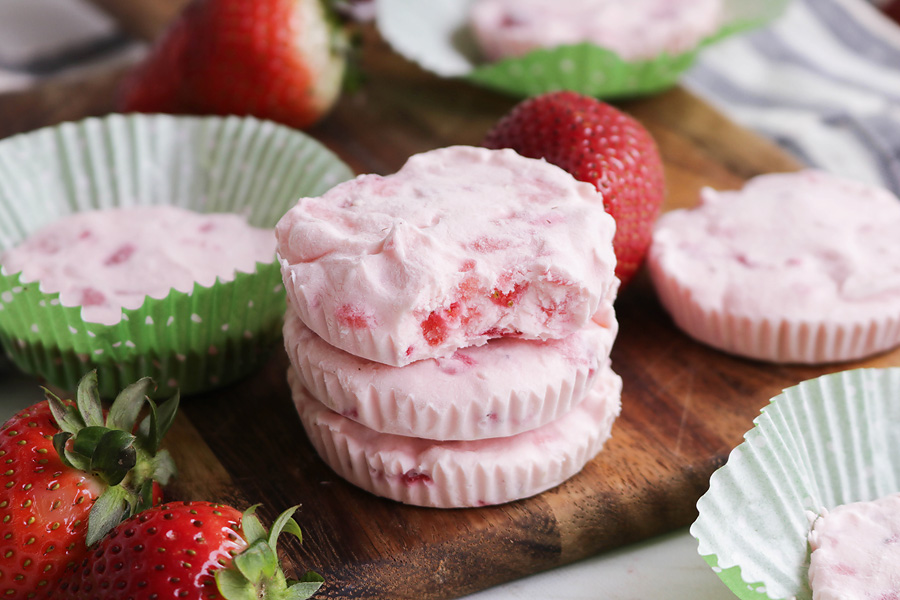 Fat bombs will cap off your summer parties in just one amazing, sugar-free bite.
Rather than wolfing down an entire plate of desserts, you'll have guilt-free, pre-portioned treats to pop whenever a sugar craving strikes.
These three summer-inspired flavors are sure to please all sorts of palates:
The first one, pictured above, is right on theme with the holiday and perfect if you don't feel like cutting up an entire strawberry cheesecake.
This next one is a peaches and cream flavor, ideal for summertime barbecues and pool parties.
Finally, this fat bomb recipe is best when you're craving a bite of key lime pie.
The last dessert recipe on this list is just as satisfying and delicious as the rest.
23. Ultra-Moist Vanilla Keto Pound Cake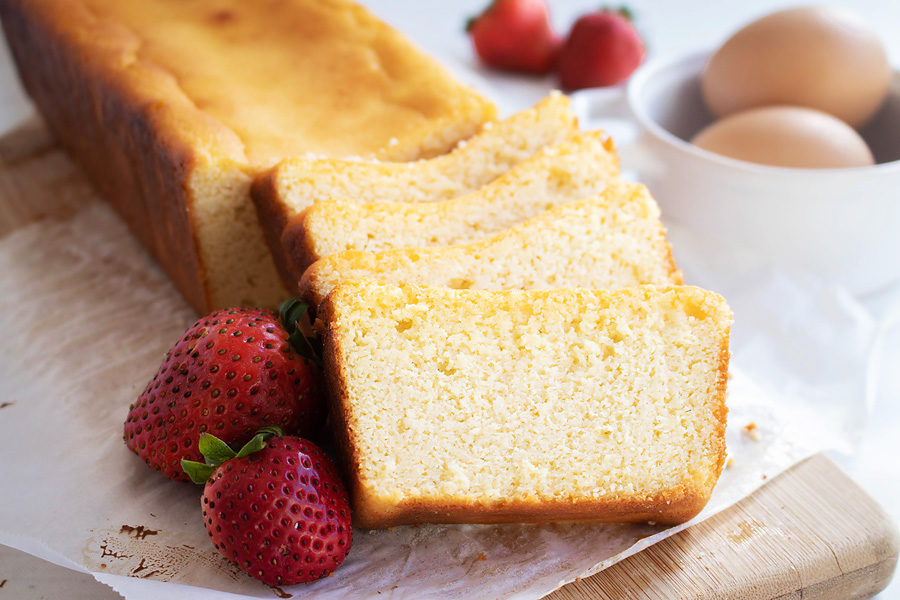 This vanilla pound cake recipe is so good you'll want to add it to your weekly keto meal plan and make every day a holiday.
To serve this for Memorial Day, top it with fresh strawberries and blueberries and you'll have a festive dessert.
You can also add a dollop of homemade keto whipped cream to really complete this dish.
Speaking of toppings, use this final set of free recipes for keto sauces and dips at your barbecues and beyond.
Low-Carb Sauces and Dips
Most store-bought dips and sauces contain far too many carbs and way too much sugar to be keto-friendly.
They're also usually loaded with artificial ingredients, gluten, and other chemical concoctions you don't need in your life.
The good news is it's really easy to make your own low-carb sauces.
Here are four recipes that work well on keto:
Now you're ready to party!
3 Tips for Enjoying Memorial Day While on Keto
Summer parties are packed with carb-heavy foods, sugary cocktails, and tons of chips and dip. But don't worry — you won't have to trade your social life for all the benefits of your keto lifestyle.
Stick to your macros and enjoy your summer with a few keto tips, plus the 23 low-carb recipes below.
#1: Break Your Fast Before You Go Out
Under normal conditions, you probably have no trouble breaking your fast with high-fat, keto-friendly foods.
But all bets may be off when you're staring at a buffet of hamburger buns, potato chips, macaroni salad, peanut butter pie, and other high-carb foods.
All of these can chip away at your willpower until you eventually give into a cheat day.
To prevent this and help you stay the low-carb course, eat a solid keto meal or snack before you even leave the house.
Give your body something high-fat or high-protein and you'll have less trouble saying "no" to carbs.
If you don't have time to eat beforehand, at least know what to look for (and what to stay away from) when you're there.
#2: Know What to Look For and What to Avoid
It's easy to find keto-friendly alternatives at most barbecues.
You can choose grilled meats and vegetables to fill up your plate. Or skip the bun when it comes to hot dogs and hamburgers.
Avoid pasta salads, coleslaw, and baked beans since many of them are loaded with carbs and hidden sugars.
You'll also find those in most condiments and sauces.
So unless you're bringing or making your own, steer clear of traditional barbecue sauce, ketchup, and most salad dressings (check the label to be safe).
You can also bring a dish you know fits your keto macros (and everyone will still love).
#3: Bring Your Own Dish
To guarantee there's always something delicious and keto-friendly on the buffet table, make and bring your own low-carb dish.
Call your host ahead of time to see what you can make to complement what's already in the works.
This ensures you don't make a duplicate dish. It also opens up the food options to accommodate everyone at the party.
Shish kebabs and veggie platters are simple options for sticking to your low-carb diet while still pleasing a crowd.
But the next 23 recipes give you loads of impressive ideas to choose from.
Make one or two and you'll feel silly for even considering cheating.
The Takeaway
These 23 free keto recipes for Memorial Day will help you celebrate the holiday without cheating and start off summer feeling your best.
Each recipe proves keto isn't as restrictive as your new bathing suit. So try out a few whether you're hosting a party or visiting with friends.
Knowing they're keto-friendly means you'll be able to stick to your macros with less effort. And you don't have to test your willpower or ditch your social life to do so.