on August 31, 2018
Keto side dishes are important diet balancing tools, especially in the ketogenic diet where your main dish may consist mostly of roasted, baked, or pan-seared meat or fish for your fat macros. Your side dish can be your powerful source of protein and essential micronutrients.
Keeping it simple is the motto of keto cooking, so keto sides are ridiculously easy to put together as long as you keep your keto pantry well-stocked!
That's not to say they aren't interesting and impressive, or not planned carefully. Don't just throw together sides. Consider the nutritional profile like you would for any other dish.
Keep Count of Your Macros and Calories
A side and main dish together can add up in grams of carbs and protein, and calories.
Food is meant to be enjoyed, but make sure you stay within your macros and calorie budgets for your goals.
When we say "count your macros" we more often mean that you reach your macros. Many keto-ers are so afraid of exceeding their macros that they fall under instead, especially with protein. This can trigger keto flu symptoms — your bodily systems all need protein.
That said, protein-rich sides, with your main dish, can supply your protein macro in one serving!
Look at your favorite keto recipes and the food items you don't like eating. Do you struggle fulfilling any macros or micros? That's where you can use sides as your nutrient supplier.
Source Matters
All keto recipes are only as good as their ingredients. Outside keto, a lot of people don't think much of their sides and often ruin their nutrition that way. On keto, it's even more delicate: the dressing you toss with your salad or that processed cheese in your tacos can ruin your macros.
Make friends with your local organic farmers and suppliers. Dr. Anthony, Perfect Keto founder, has guides on sourcing your ingredients in his Source Matters series.
A Guide to Buying Healthy SEAFOOD
A Guide to Buying Healthy DAIRY
A Guide to Buying Healthy VEGETABLES AND FRUITS
A Guide to Buying Healthy MEATS
A Guide to Buying Healthy CHICKEN AND EGGS
All these guides are handy for your menu planning and shopping. Now on to our keto recipes!
What type of side do you have in mind?
Keto Sauces, Stuffing and Dressing
Elevate simple roast veggies, meats, or sides with these sauces. It's always better to make your own to steer clear of hidden carbs and harmful and useless additives.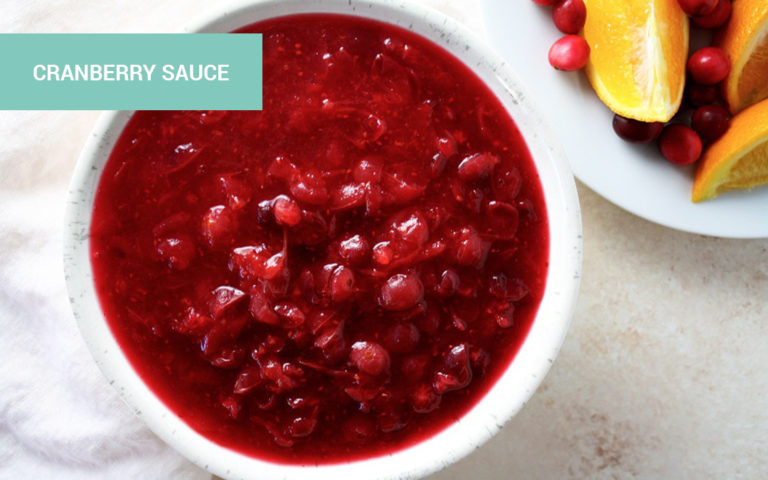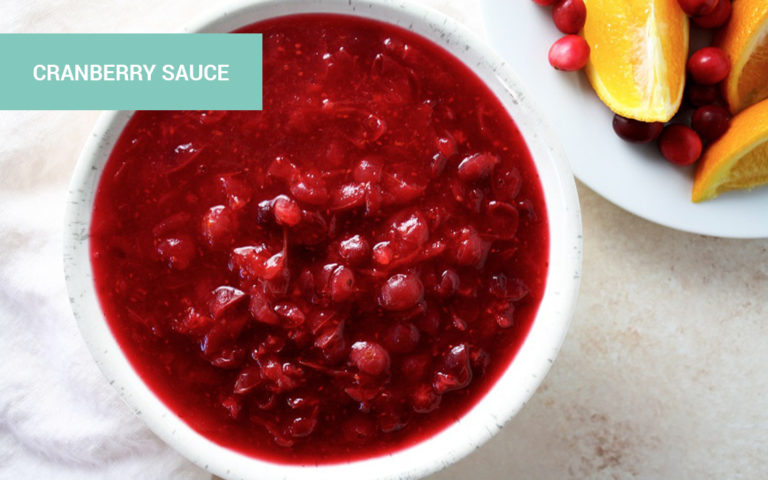 Your dose of antioxidants in every spoonful. Cranberries are rich in vitamins and polyphenols that protect you from inflammation and feed your gut bacteria, leading to heart health, gut health and strong resistance.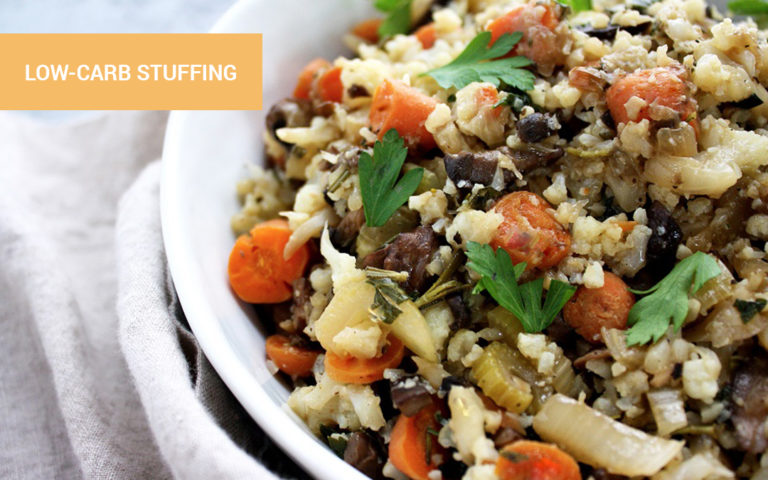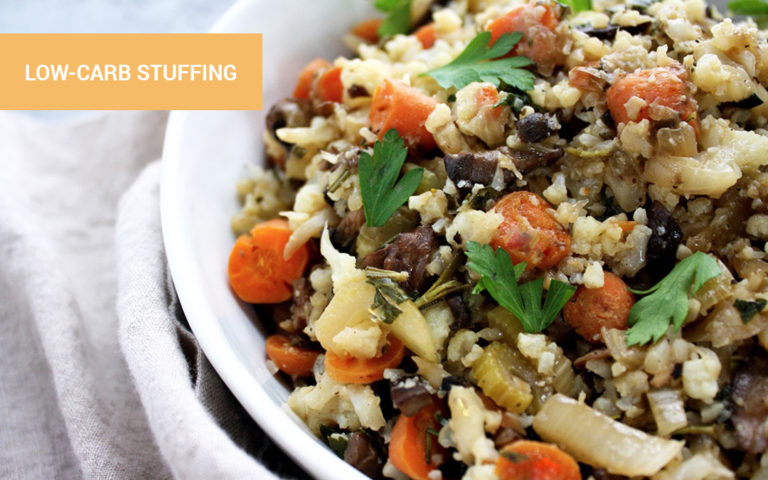 This keto stuffing is a healthy little dish by itself. Munch on it by itself, or place it over slices of beef, chicken or fish, not just inside a turkey! Aside from the antioxidant-rich profile of every individual veggie, you also get the restorative benefits of bone broth.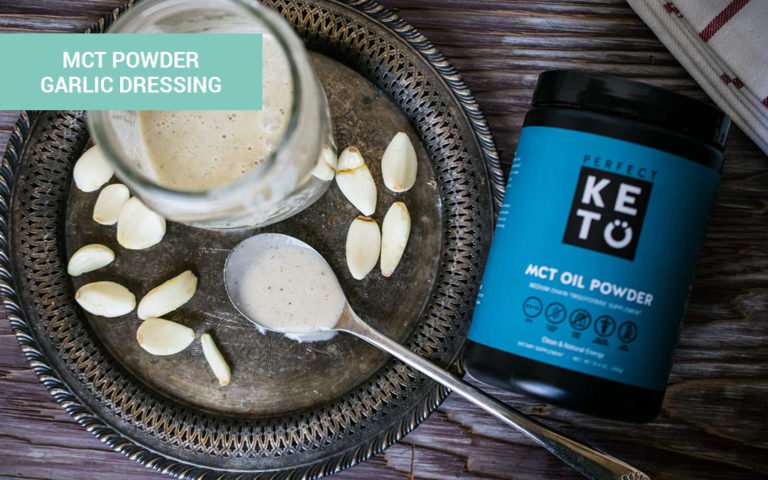 Chefs around the world, especially in Asia, use garlic in most dishes. Over here we make do with garlic powder, and that's fine! High-quality garlic powder has all the benefits of fresh garlic.
Garlic makes even bitter leafy greens taste wonderful. It's a bonus how nutritious it is, a cholesterol balancer with detox, cardioprotective, and neuroprotective properties. This keto garlic dressing is also packed with MCT oil powder, a powerful conduit to deliver the goodness of garlic to your cells fast.
If you have fresh garlic, you can make garlic confit — poach the garlic in olive oil — and get the irresistible scent and taste of garlic in your keto dishes for as long as there's confit in that jar!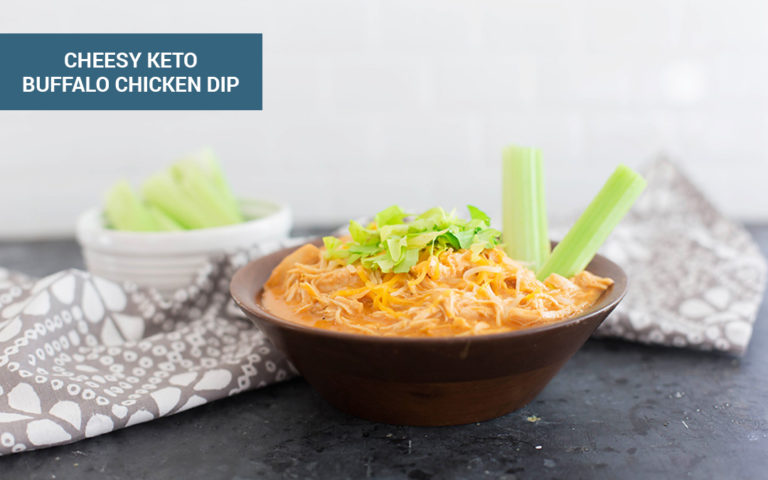 This keto recipe has chicken thighs in it, but the thick, creamy, cheesy sauce also doubles as an irresistible dip for crisp veggies and other leftovers you have around.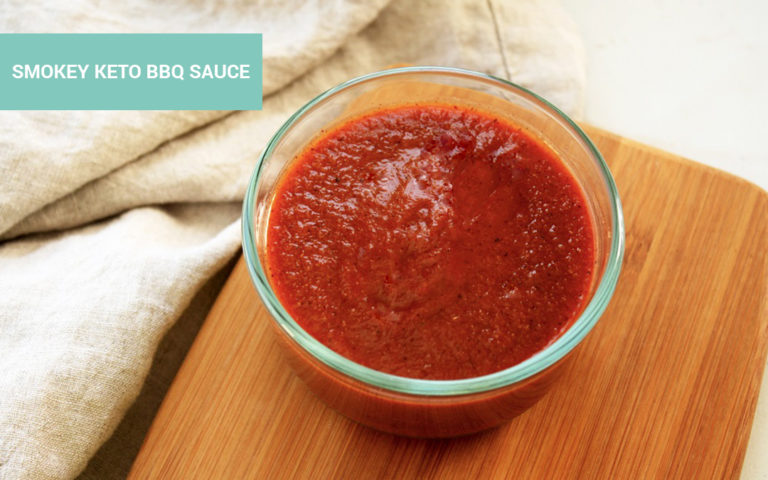 On keto, store-bought bbq sauce is just not an option. You get a whopping 15-20 grams of carbs for two tablespoons, that's not counting all the additives and preservatives either!
This ketogenic bbq sauce has none of that, only authentic flavors and real nutrients from natural sauces and spices – tomatoes, apple cider vinegar, chili, cayenne, garlic and onion powders.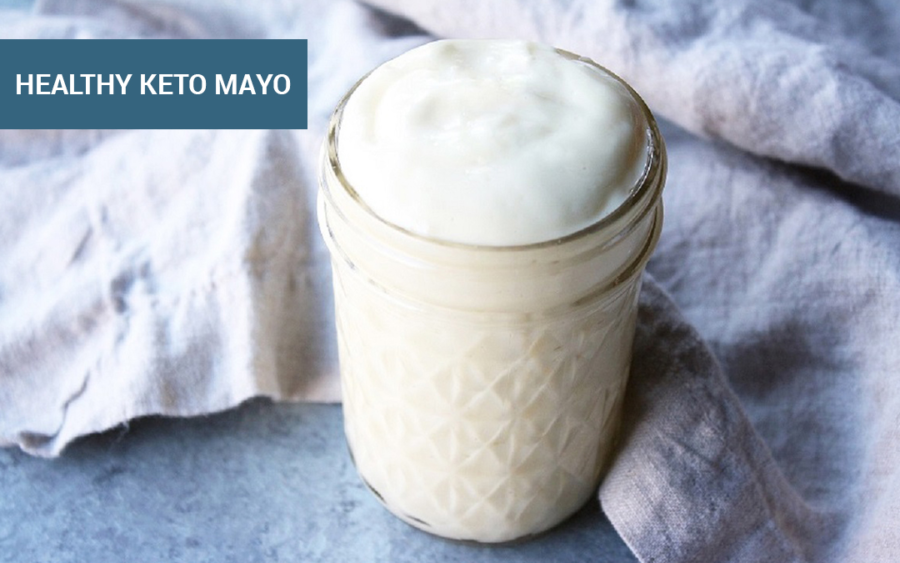 Store bought mayonnaise is often full of hidden carbs, added sugar and junk. Not this one: this keto mayo recipe takes the pain out of making your own mayo as it's simple and easy to make, while also tasting delicious.
Keto Sides for Barbecue, Brunch, Picnics
Keto sides are in high demand for grill outs and brunch. Usually finger food or a delicious bowl you can dip into. They also serve as nutrition boosts for all the meat served during a barbeque.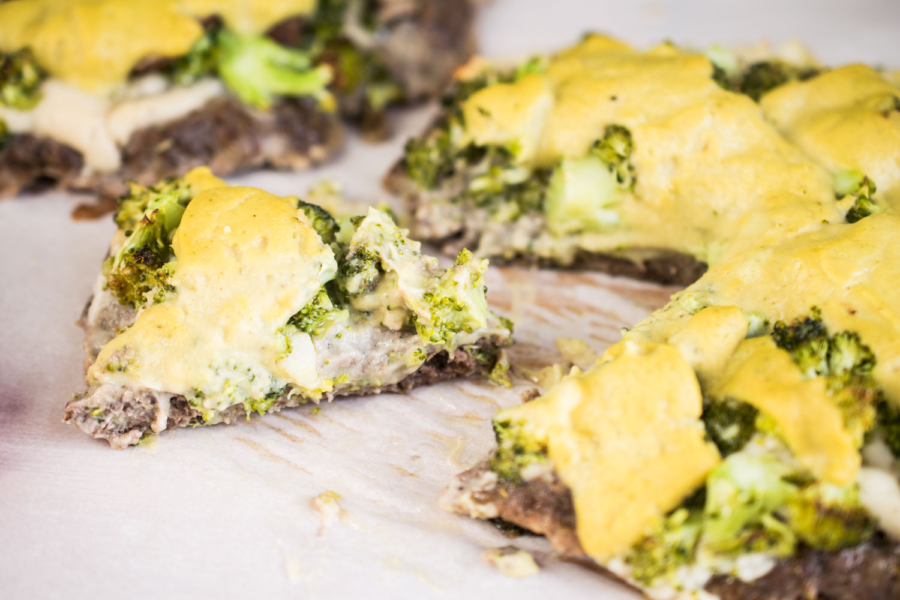 Meat as the crust gets no complaints. Hand these slices around with napkins and listen to the groans of satisfaction.

Okay, we didn't mean for that to sound dirty. But really, you know what happens when mix beef and cheese together.
Flax meal is the nutritious secret binding these gorgeous rounds of ground beef. Flax is cardioprotective and neuroprotective, controlling cholesterol and promoting brain function.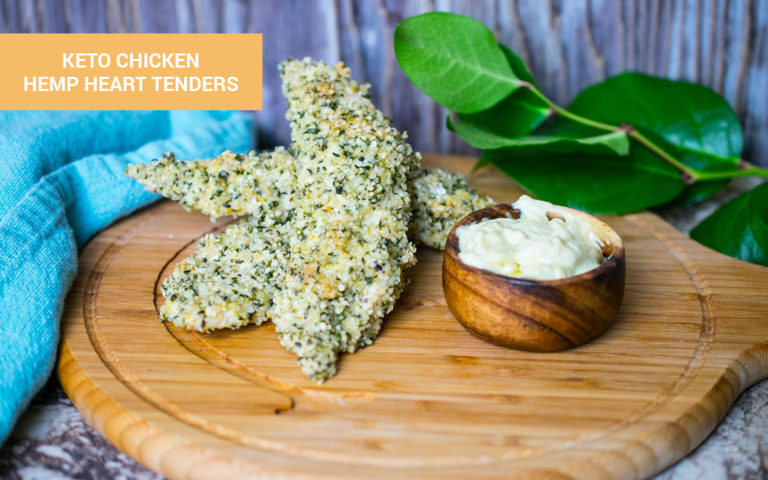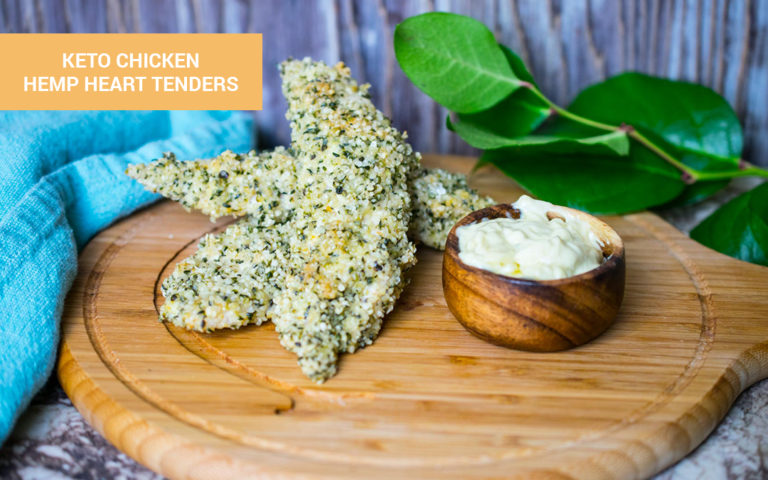 Our chicken and hemp heart recipe is a workhorse of nutrients. You get the essential amino acids from pastured chicken breast, and the anti-inflammatory prostaglandins, omega fatty acids, and digestion-boosting fiber from hemp hearts. Pair with any of the dips above.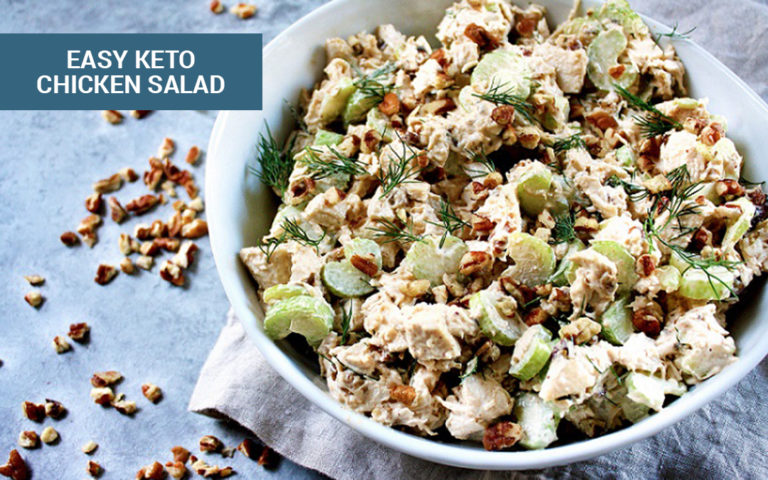 Picnics and grill-outs aren't complete without the creamy chicken salad. Use keto mayo: make your own or look for organic, all-natural mayo made with real eggs and avocado oil or olive oil.  Toss in your favorite leafy greens and nuts and you've got a delicious, crunchy, creamy, nutrient-dense salad.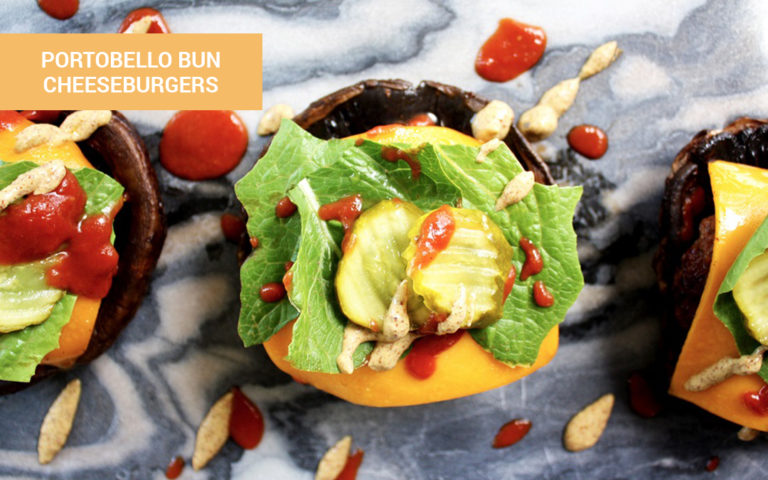 You don't have to go bunless. Portobello mushroom caps look (and taste) awesome for your cheeseburgers. Low in calories, high in B-vitamins and immunity-boosting antioxidants.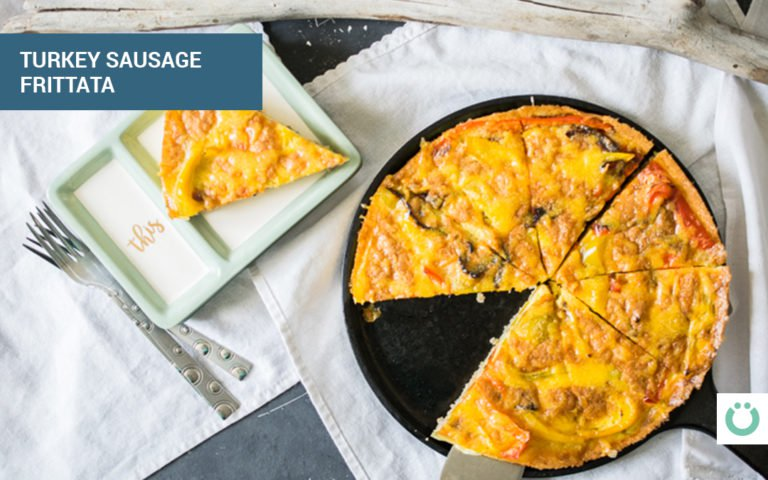 Hit your protein and fiber goals with this delicious low-calorie frittata. Throw in your leftover veg, some mushrooms, and you immediately elevate the nutrients. The best thing about frittatas? You mix everything, you pour the eggs into the skillet, and that's it.
Do some dance moves while you wait.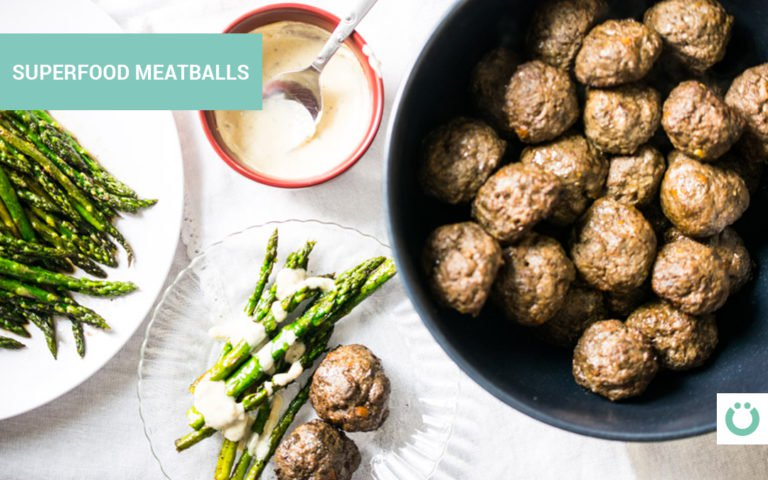 Chicken liver makes these keto meatballs super since organ meats are incredible nutritious.
These meatballs also give you 120% of your recommended vitamin B12 intake, an essential building block the body needs to produce new red blood cells. That's how it energizes your brain and body, and that's why this is supermeatballs!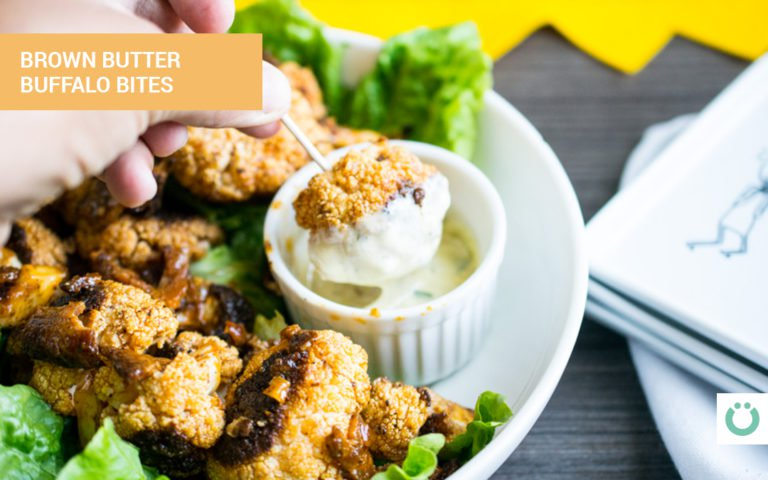 Looks like chicken, but this is lighter. Our buffalo bites are made of superfood cauliflower, packed with vitamins C, K, B6 and folate. And that brown butter is rich in MCTs and CLA, conjugated linoleic acid,[7] a polyunsaturated fat connected to fat loss.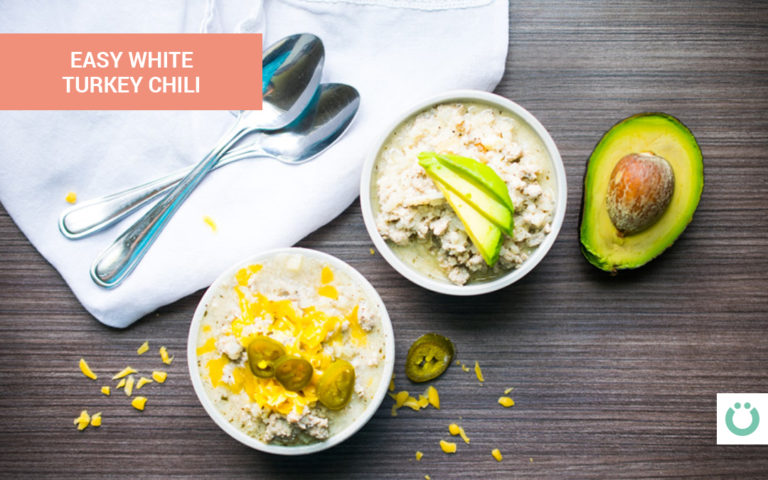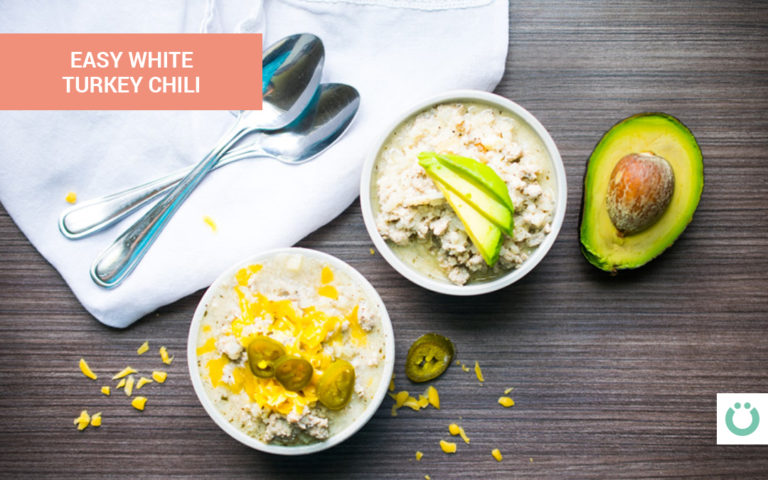 You can use turkey, or chicken, or pork, or beef, especially the white meat no one wants because it tends to be dry. This recipe transform them into a creamy bowl full of nutrients and beneficial MCTs and lauric acid from cauliflower and coconut milk!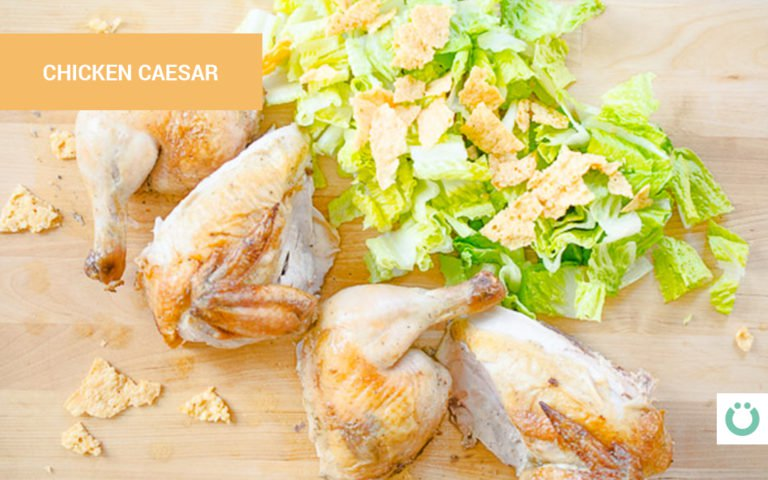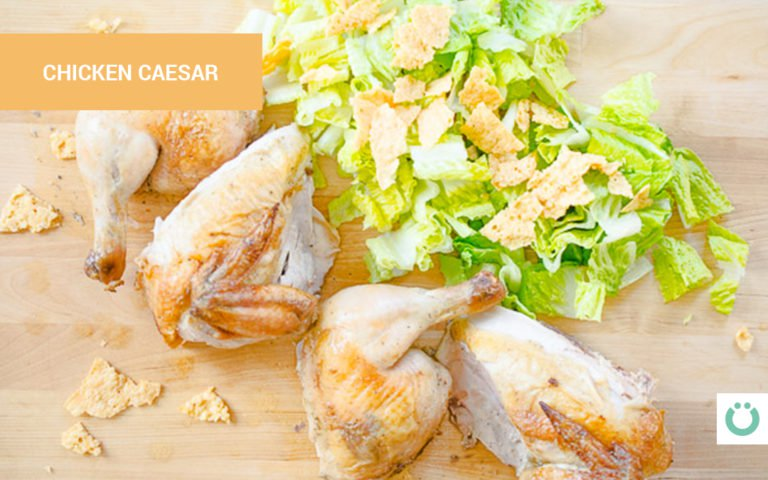 This is the cleaner, more nutritious version of the Caesar you get at restaurants. Real chicken real dressing, and only romaine hearts (instead of comparably less nutritious outer leaves) for Vitamin K, omega-3s, iron and all 9 essential fatty acids.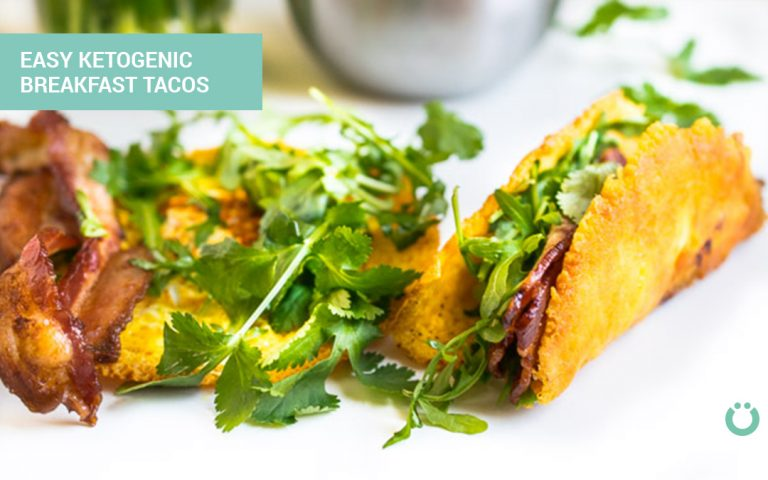 There's something about tacos that just makes any lunch or dinner spread more festive, more fun. No-fail crowd-pleaser, and it's impressively very low carb because these shells are made of cheese and eggs!
Keto Dinner Sides and Dish-to-Pass
You want people to say "Wow!" when you bring something to a potluck. We're with you on that.
Dinner sides are just a little bit more sophisticated, at least to look at anyway, because keto keeps it simple and easy!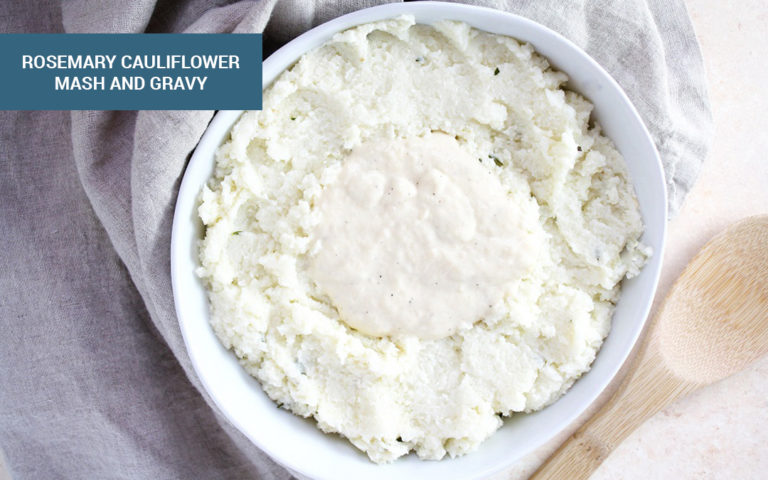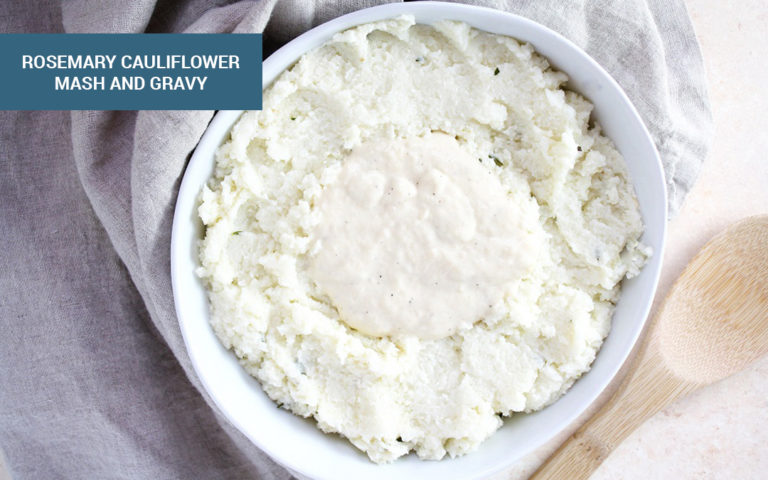 Swap potatoes for cauliflower for this keto version, a superfood anti-inflammatory mash. You get your potato cravings with a bonus of tumor cell prevention. The rosemary also helps with gallbladder function, a real plus for keto!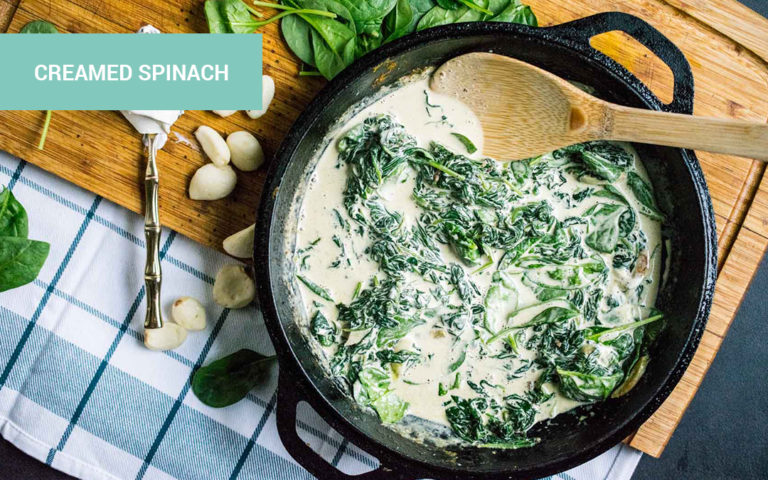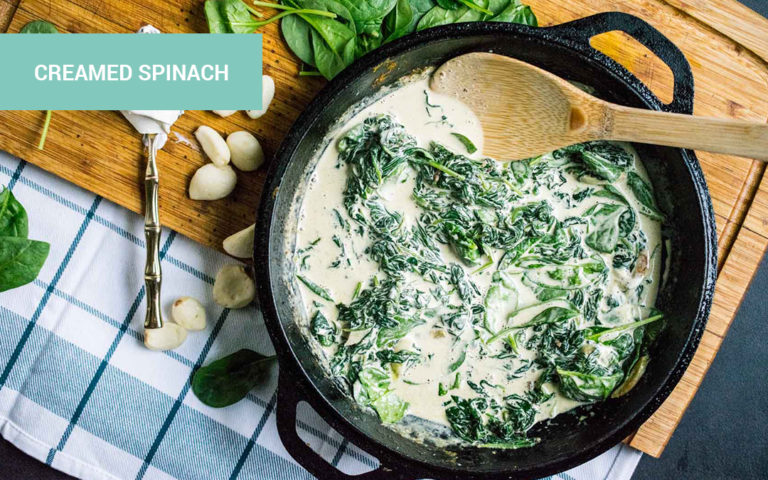 Creamed spinach. Nothing beats setting a slab of steak over a bed of green and cream, right? Or pouring this over a slice of chicken or fish. Spinach is a nutrient powerhouse. Popeye had it right all these years. Incorporating it into your meals always gives you a boost for all the essential vitamins and minerals.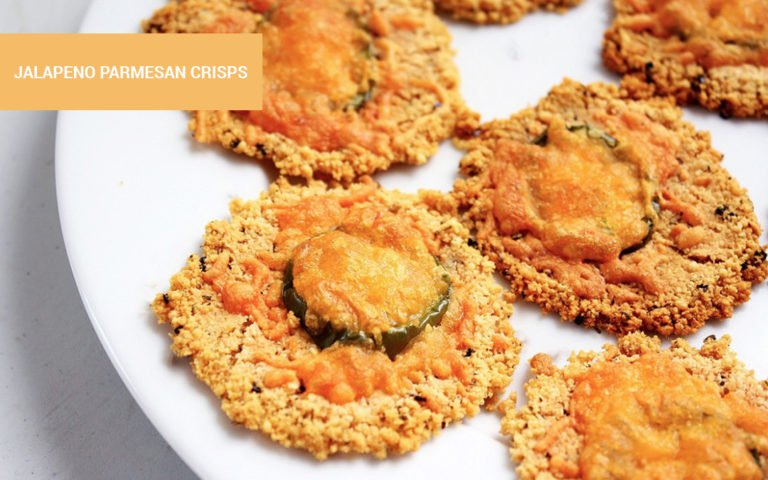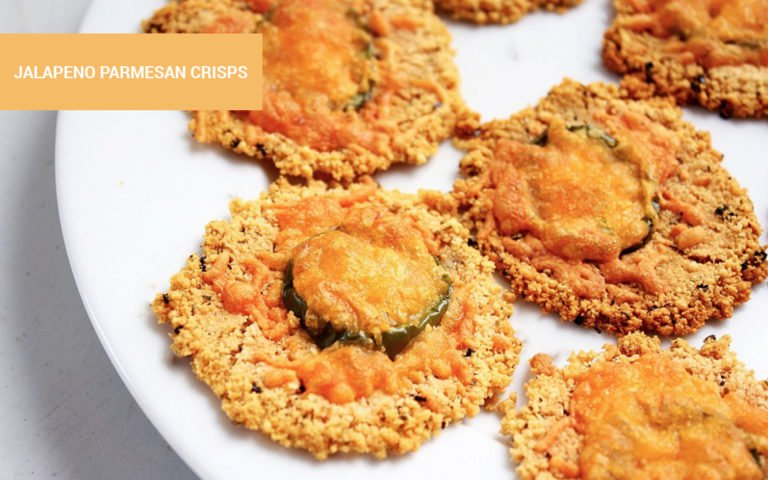 This hot (as in sexy) keto recipe gives you all the immunity boosting benefits of capsaicin and that salty, crispy, spicy kick that make you crave junk food.
You can pretend you just opened a foil pack! Tips on hotness (as in fire-inside-your-mouth peel-your-tongue off chilliness) with the recipe.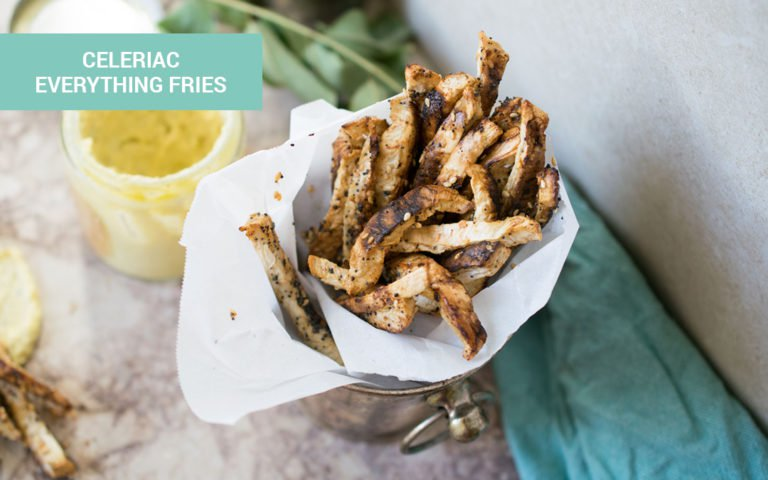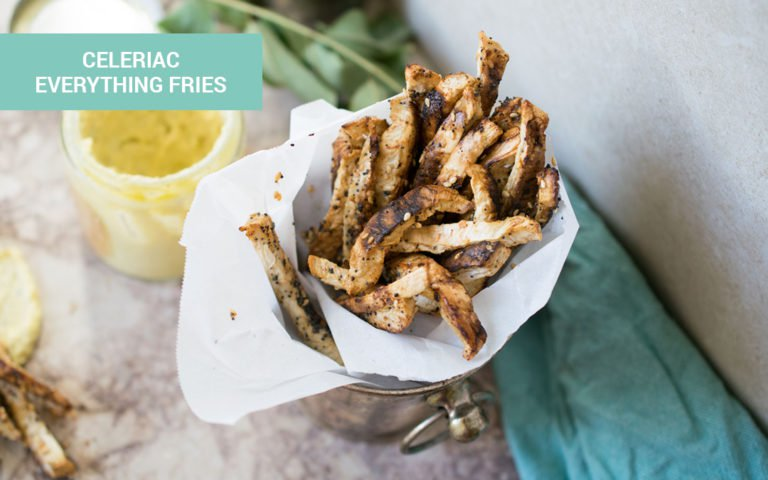 Another substitute for your potato cravings: celeriac. It's celery root. It's delicious. It's nutritious. It's fries! Anything you can do with potatoes, you can do with celeriac, which is an underappreciated workhorse, full of antioxidants and with a proven ability to improve brain function and prevent neuronal damage.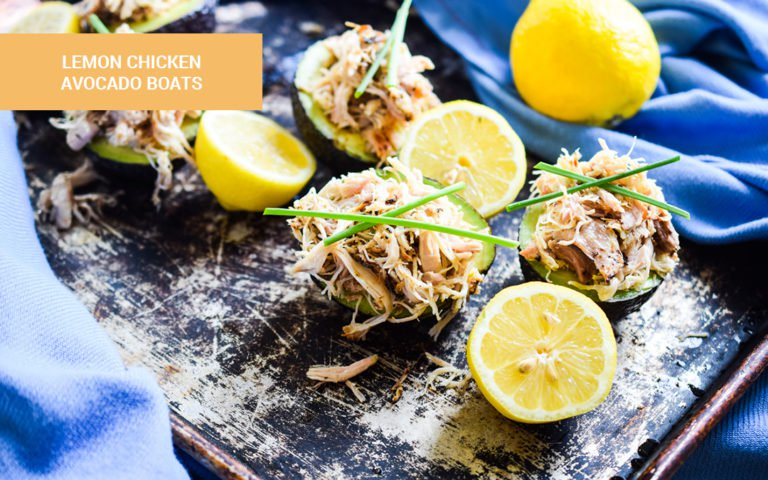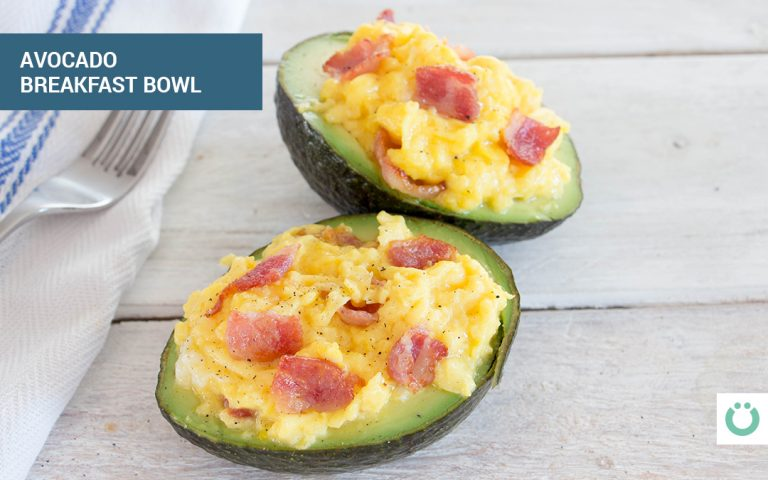 Our crowd pleaser bowls. Guaranteed easy and impressive and Instagrammable.
Avocado is the star of keto, high in good fats, famous for controlling blood sugar and appetite.  Together with lemon and chicken, and oregano, garlic and vinegar, they all create a fiesta in your palate. And with bacon and eggs for brinner? You can't stop eating these boats!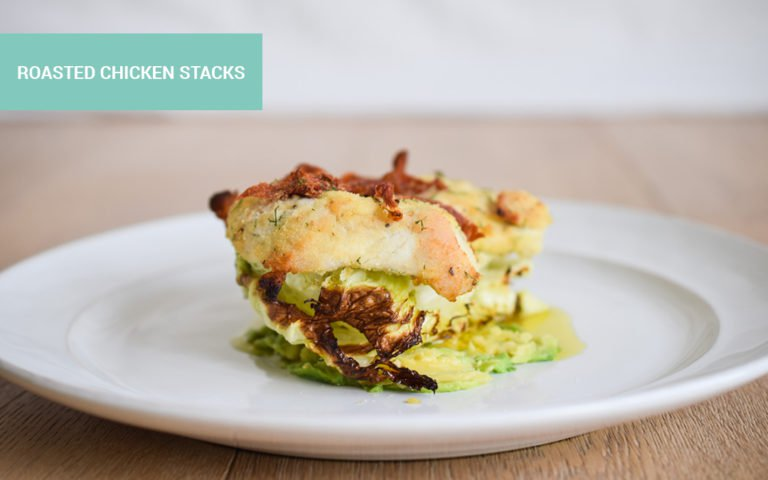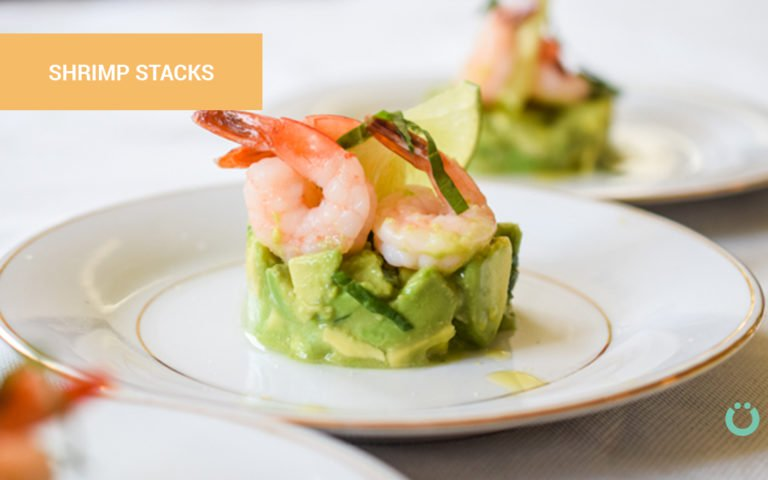 Our chicken stacks and shrimp stacks recipes are favorite Instagrammable keto dishes. Just look at them! It's like a five-star dining experience! Would instantly elevate your dinner table and they pack a lot of power in nutrition, too.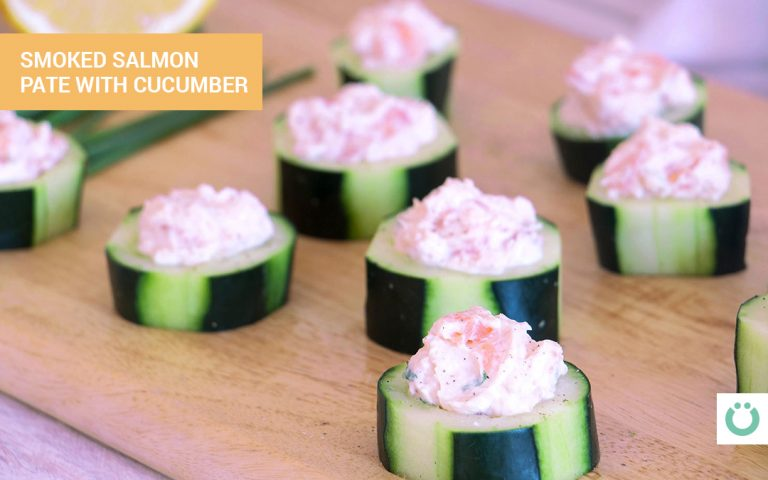 These little Instagrammable bites of salmon pate and fresh, crispy-juicy cucumber can power you through a day or evening chatting with family and owning your cousin at table tennis.
Take this for lunch at work, the salmon's omega-3s and healthy fat content give you a brain boost just when you need it, your secret to afternoon domination. Yas.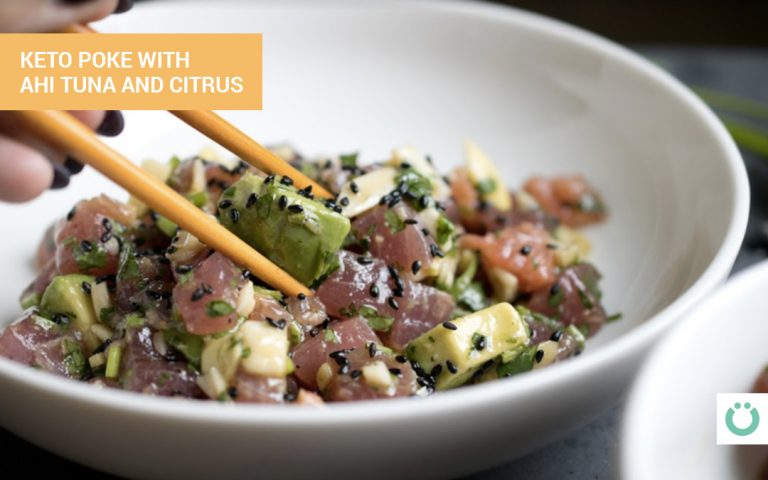 Once you start eating poke, you can't stop. Our recipe is particularly refreshing and addicting with its mix of grapefruit, coconut aminos and pili nuts. Omega-3s from tuna, flavor and crunch, plus the smoothness of sesame oil makes this recipe a hit.
Keto Bread and Tortillas
Who says you can't have bread or wraps on keto? Here are our favorite "carb-craving" recipes. Our cloud bread has less than 0.5 grams of net carbs! And our keto bread only has 4 grams! Serve these and amaze people who think keto means no bread!
Use the cheese dip above, have a slice with the keto hot chocolate below, or use them for your ketogenic burgers or sandwiches. Cloud bread is made of cream cheese, so it contributes to your MCTs and ketone production, and keto bread is made of almond meal, gluten-free and full of Vitamin E, iron and other essential minerals.
You get to have your cake and stay in ketosis, too!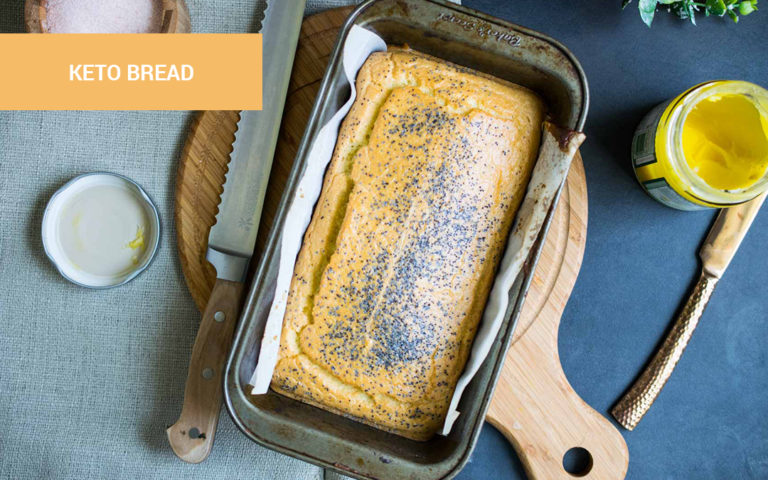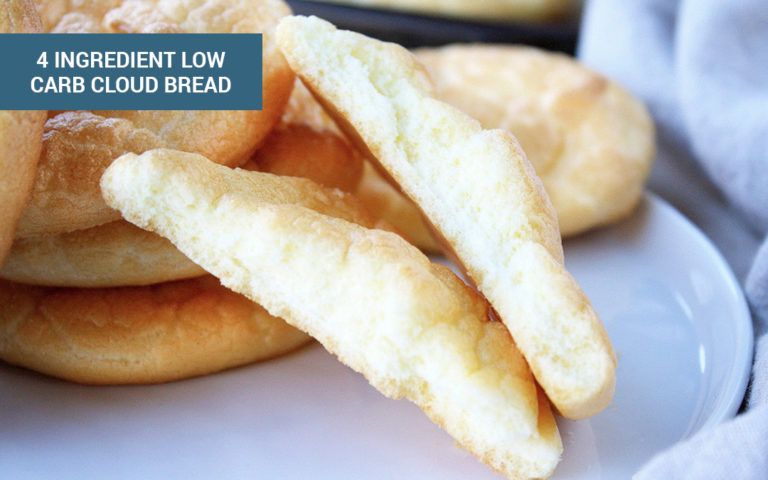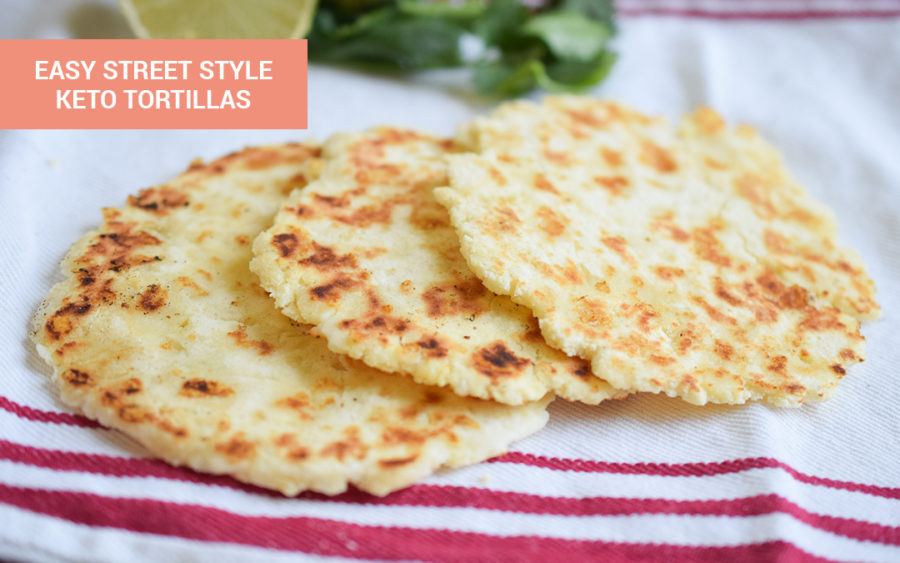 Unlike our breads above, this keto tortilla recipe has 12 grams of carbs per serving, so exercise some caution and self-control here!
But the dense nutrient profile makes them worth it: these tortillas are made of high-calcium asiago and low-glycemic, coconut flour loaded with healthy fat and fiber. Use as a side with your steak for a South American vibe.
Keep It Simple
This is even more important when you're having a main dish and side together. The less ingredients, the better for your macros. You'll notice many of our recipes have less than 10 ingredients, even less if you don't count sea salt and spices!
When you think of sides, think of nutrients. Your sides should nourish your brain and body, alongside complementing your main dish.
More recipes in our compilations and our recipes page.