Why do brownies and chocolate chip cookies get to have all the fun?
Break the dessert table monotony with these delicious cinnamon roll blondies.
If you're not familiar with the term, blondies are basically the chocolate-free cousin of brownies.
Although if you're a die-hard chocolate lover, you can always jazz them up with sugar-free chocolate chips, or a chocolate-based frosting.
These blondies, however, need no additional jazzing up — their rich cinnamon flavor more than makes up for the chocolate.
These cinnamon blondies are:
Rich
Flavorful
Chewy
Buttery
The main ingredients in this blondie recipe are:
3 Health Benefits of These Cinnamon Roll Blondies
#1: Supports Heart Health
Keeping your heart healthy and happy is a cornerstone of longevity. If you want a rich, full life, you can't overlook this essential organ.
Two crucial factors in heart health include; combating oxidative damage in your body, and eating enough heart-health promoting fats. And the best way to do this, of course, is through diet.
Almonds are a wonderful source of antioxidants, and particularly the fat-soluble antioxidant vitamin E. In addition, they're rich in monounsaturated fat — which has heart-health promoting qualities.
Research even shows that when compared to whole wheat muffins, snacking on almonds has a  significant effect on blood lipids associated with heart disease[*].
These delicious cinnamon roll blondies not only include almond flour, but almond butter as well. That's a double whammy of heart-health support.
#2: Balances Blood Sugar
Cinnamon is a fantastic spice to bake with. In fact, of the hundreds of spices out there, cinnamon is one of the select few that impart a sweet flavor.
But what makes this sweet spice so unique isn't just it's sweet flavor, but it's ability to enhance sweetness while also balancing blood sugar.
Research done on people with diabetes shows that as little as one gram of cinnamon per day can have profound effects on your metabolic health. In one study, diabetics saw reductions in blood glucose, LDL cholesterol, as well as triglycerides.
These markers not only affect the risk of diabetes, but they're also associated with heart disease[*].
The best part — cinnamon works in almost all sweet recipes, so stock up and use this delicious spice freely.
#3: Boosts Brain Health
Eggs are fantastic brain food. They're rich in protein and also one of the most abundant sources of the nutrient choline.
Choline plays a wide range of roles in your body, including supporting the health of your cell membranes and the production of neurotransmitters.
One neurotransmitter in particular, acetylcholine, has a significant impact on your mood, memory, and other brain and nervous system functions.
Deficiency in choline can have serious impacts on early brain development, making it an especially crucial nutrient for pregnant women[*].
Cinnamon Roll Blondies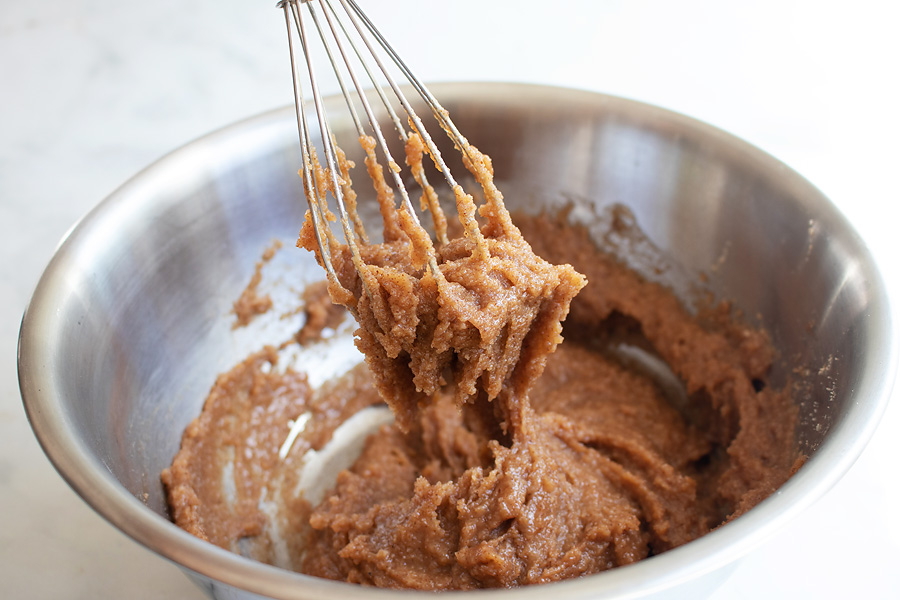 Are you ready for a sweet cinnamon treat?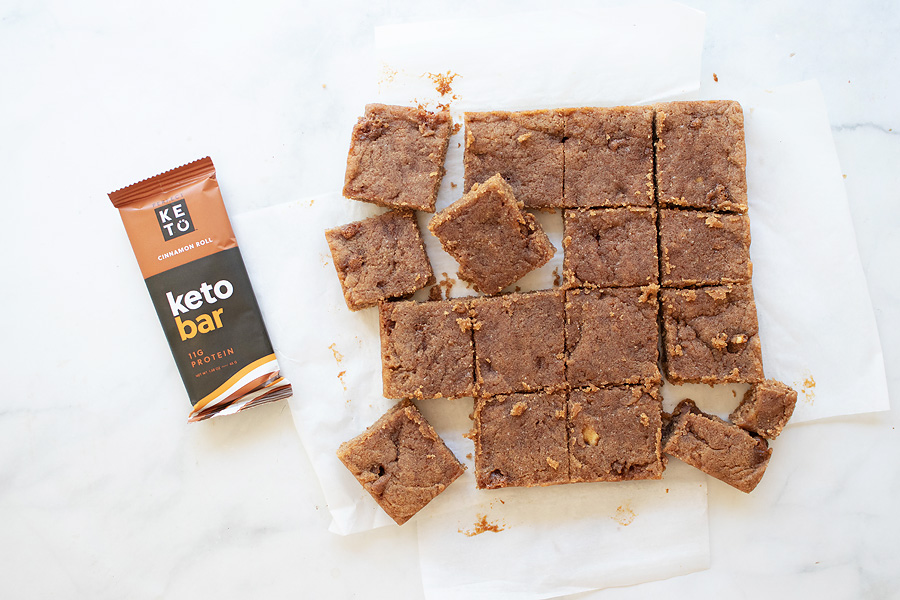 Some people like to add a cream cheese frosting to their blondies.
If you decide to go that route, you should consider adding some ground cinnamon to the cream cheese to pull the recipe together.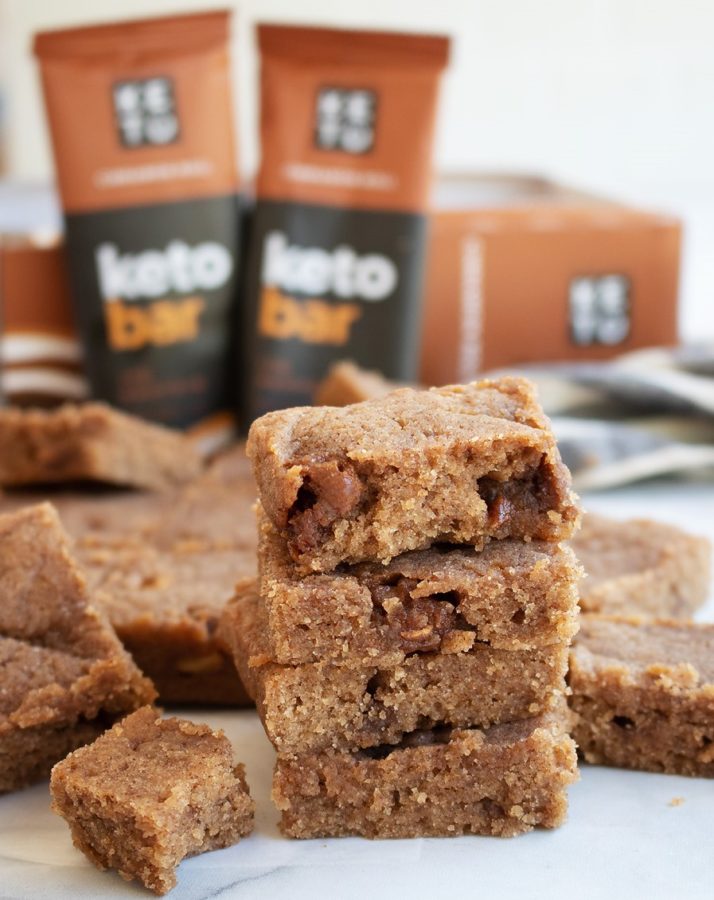 Print
Cinnamon Roll Blondies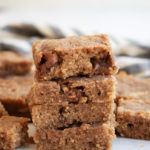 Move over chocolate chip cookies and brownies, it's time for cinnamon roll blondies. Ground cinnamon, butter, almond flour, and eggs make this blondie recipe a must-try.
Author:
Cook Time:

14-16 minutes

Total Time:

20 minutes

Yield:

16

pieces

1

x
Instructions
Preheat oven to 350 degrees F and line a 9×9 pan with parchment paper. 

Add wet ingredients; melted butter, almond butter, eggs, sweetener, and vanilla extract to a large bowl or stand mixer (or hand mixer).  Whisk until smooth.

Add in dry ingredients; almond flour, salt, baking powder, and cinnamon. Stir just until combined.

Add crumbled Perfect Keto bar.

Pour blondie batter into baking pan and bake for 14-16 minutes or until the center is just set. Use a toothpick to make sure the batter is cooked through.

Cool completely and remove from pan. Cut into 16 pieces, serve warm.  Store in airtight container for 5 days or in the freezer for a month.
Nutrition
Serving Size:

1 piece

Calories:

162

Fat:

15g

Carbohydrates:

4g(2g net)

Fiber:

2g

Protein:

4g
Keywords: cinnamon roll blondies