Mexican hot chocolate is a magical combination of rich cocoa powder, ground cinnamon, and cayenne pepper. Usually made with creamy coconut milk, almond milk, whole milk or heavy cream.
But this Mexican mocha takes a Mexican hot chocolate to another level with the nutty, deep flavor of your favorite coffee. Plus, a boost of caffeine to get you going.
There are plenty of mocha drinks out there, but this low-carb Mexican mocha has a prep time of just 5 minutes for two cups.
Plus, it's only 3 grams of net carbs and 5 grams of total carbs per cup. And because of its rich taste and nutrient-dense ingredients, it will keep you full for hours.
If you like a strong coffee, you can make this recipe as is, but if you want a lighter mocha drink just decrease the coffee or go with decaf.
This sugar-free Mexican mocha is:
Warm
Sweet
Delicious
Spicy
Gluten-free
The main ingredients are:
Optional additional ingredients:
3 Health Benefits of This Mexican Mocha
#1: Enhances Brain Function
Sipping on a cup of coffee is a common morning ritual. It's well known that caffeine can make you feel more alert and ready for the day, but it also has direct effects on your brain that may enhance your memory and learning.
When you drink coffee, it stimulates neurotransmitters in your brain. These neurotransmitters enhance the arousal and vigilance of your brain function.
It's the difference between staring at words on your newspaper, and actually reading them.
When your brain is more alert, it can make it easier to learn new things and enhance your ability to recall information[*].
#2: Boosts Metabolism
When you cut back on calories, your body naturally decreases its metabolism so you can conserve some energy. Not as much energy coming in equals not as much energy going out.
From an ancestral perspective, this is a useful mechanism of the human body. Back when food was scarce, having a body that didn't burn through calories haphazardly was a survival mechanism.
However, in modern times this can make it difficult for people to lose excess fat.
Cayenne peppers contain a compound called capsaicin. Capsaicin can increase your metabolism, even when you're in a calorie deficit. This means less energy coming in, and more energy going out.
Capsaicin also promotes fat burning, which could mean that the increase in energy (calorie burn) is coming directly from your fat stores[*].
#3: Promotes Heart Health
Heart disease is the number one cause of death worldwide. While science points to several different potential causes of heart disease, nutrition and lifestyle are the two most crucial factors.
While eating to promote heart health is essential for longevity, it doesn't have to be boring. In fact, one of the most heart healthy foods you can get in your diet is chocolate.
Clearly, you want to stay away from the sugar-heavy chocolates out there, but cocoa itself is packed with nutrients to support your heart.
Among the benefits of cocoa are its antioxidants, anti-inflammatory properties, and its ability to increase nitric oxide (NO) in your blood. NO is responsible for helping your blood vessels dilate, which can result in lowered blood pressure[*].
Mexican Mocha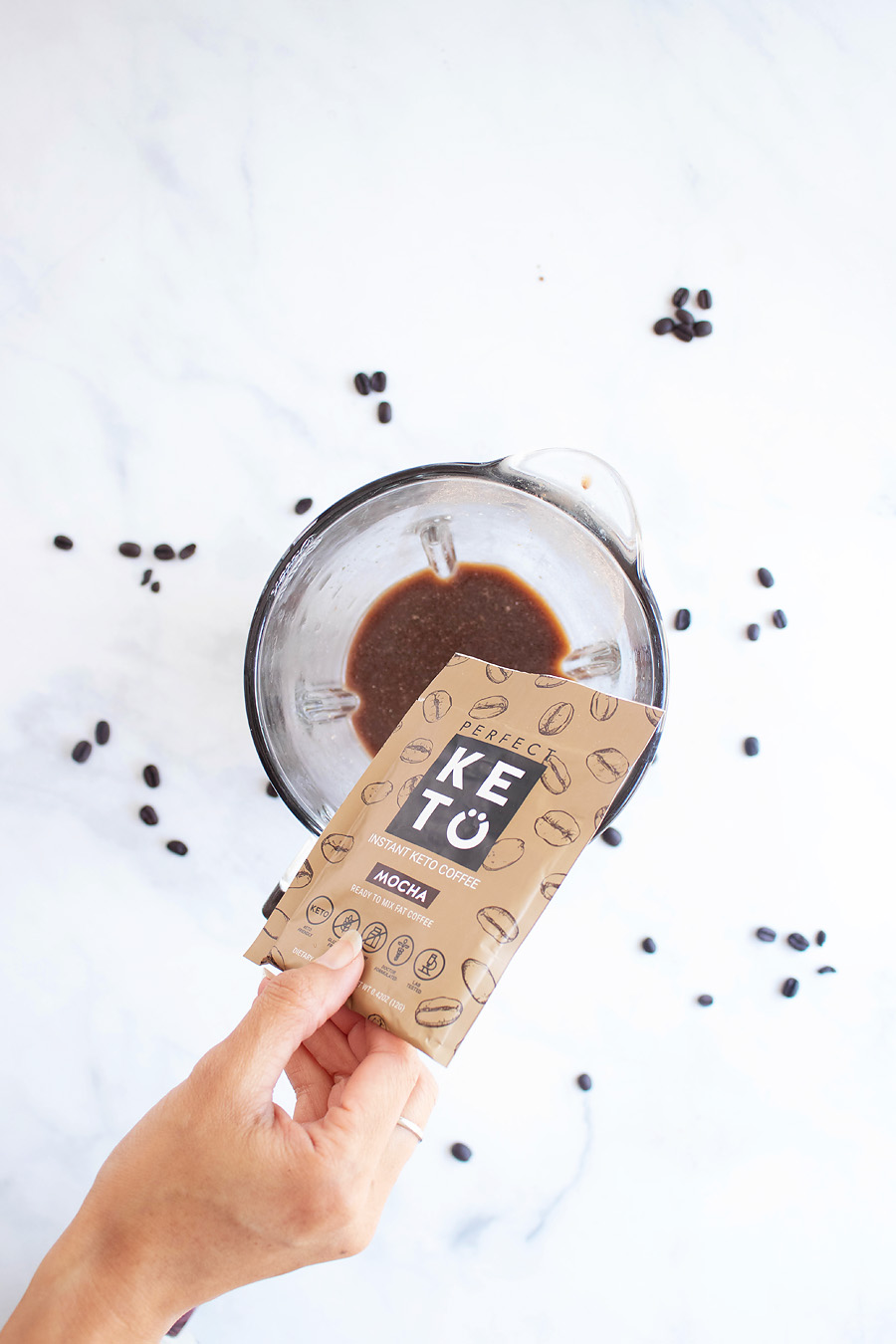 Is your morning coffee getting a little dull?
Sure, we all love a double shot and some cream, but sometimes you need to mix it up a bit.
With just a couple of spices and some cacao powder, you can have a whole new take on coffee.
The rich chocolate flavor of cacao, the natural bitterness of coffee, and the spicy kick of cayenne create the perfect balance for your taste buds.
Short on time? This delicious keto mocha is a drink recipe you won't find at Starbucks, but it only takes five minutes to prepare at home.
So get your coffee brewing and gather your spices and cacao, it's time to enjoy a spicy Mexican mocha.
Print
Mexican Mocha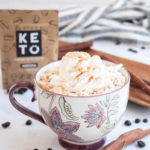 This Mexican mocha is a combination of a coffee drink and Mexican hot chocolate, with a dash of ground cinnamon, cayenne pepper, and plenty of sugar-free cocoa powder.
Author:
Total Time:

5 minutes

Yield:

2 cup

1

x
Instructions
Add all ingredients to a blender and blend on high until smooth.

Serve with a sprinkle of cinnamon and whipped cream if desired.
Nutrition
Serving Size:

1 cup

Calories:

116

Fat:

10 g

Carbohydrates:

5g (3 g net)

Fiber:

2 grams

Protein:

3 g