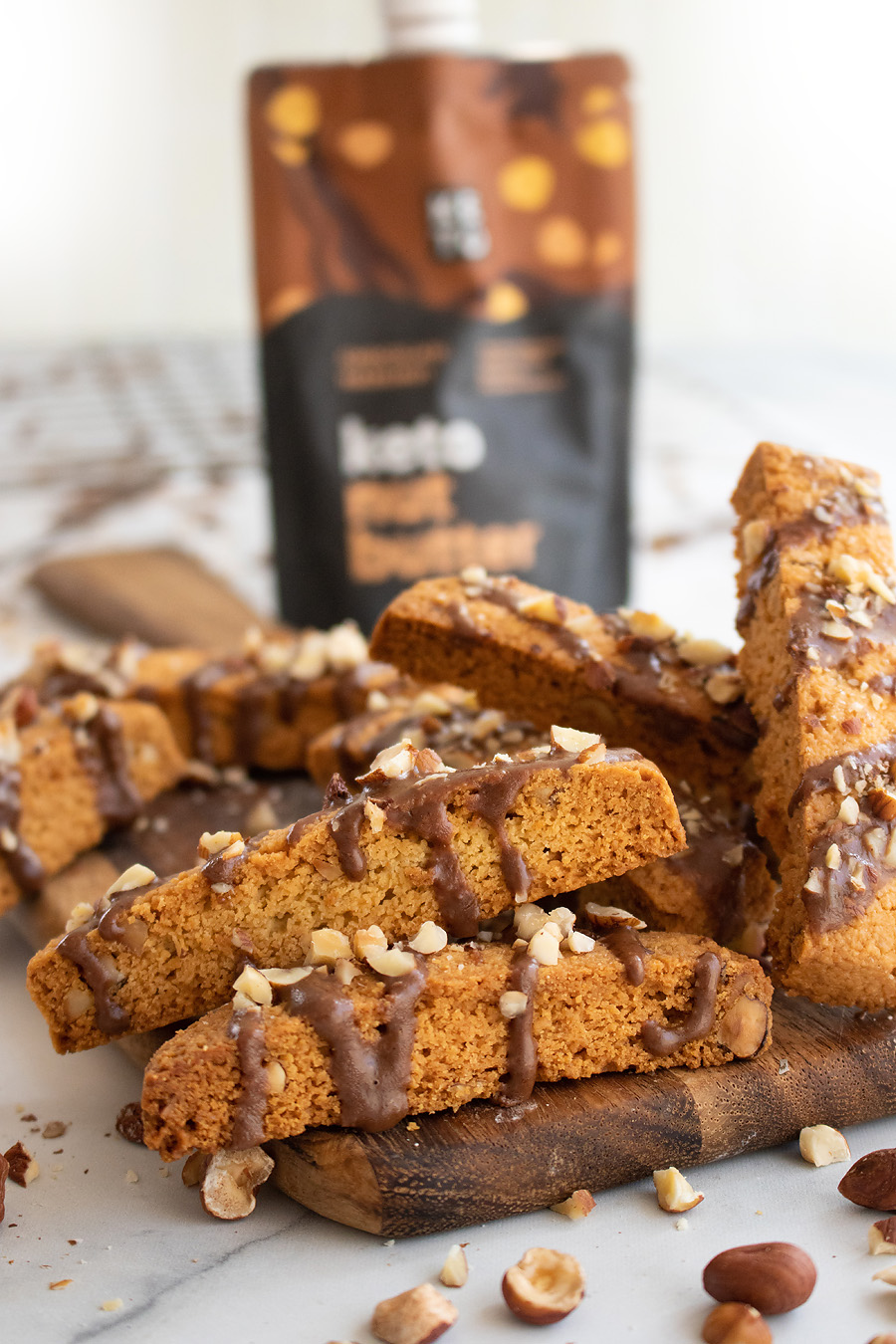 This keto biscotti recipe puts traditional biscotti to shame. Seriously, why mess with all that sugar and gluten when you can achieve the same delicious taste and texture without them?
If you're looking for a low-carb keto answer to your Italian cookie cravings, look no further than these sugar-free biscotti.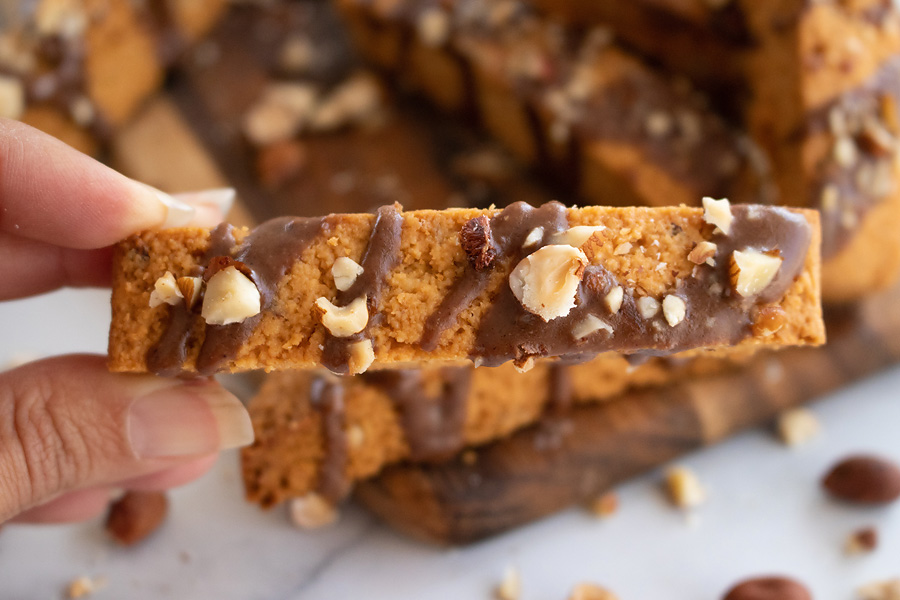 This low-carb biscotti recipe is:
Crunchy
Grain-free
Sweet
Delicious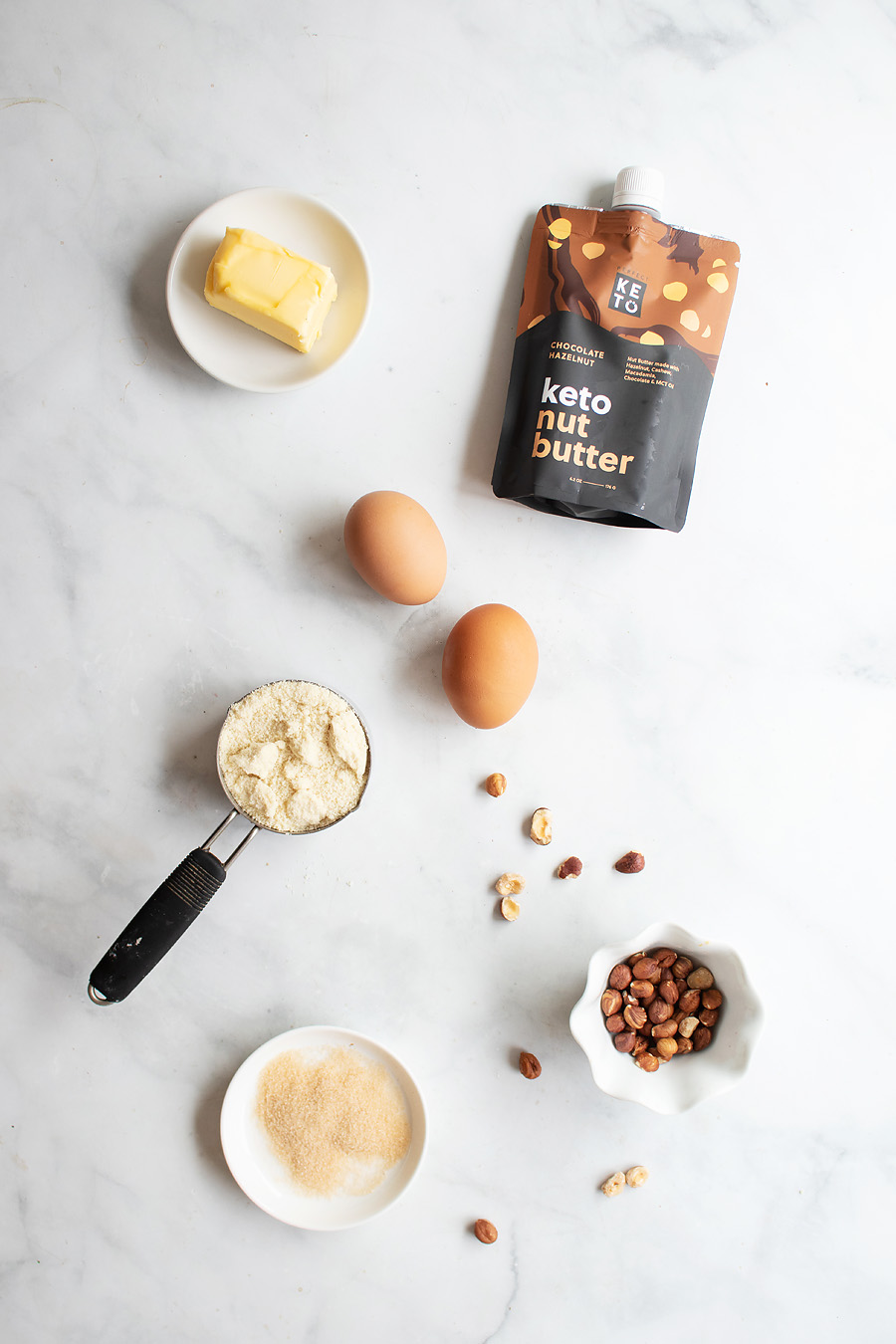 The main ingredients are:
Optional additional ingredients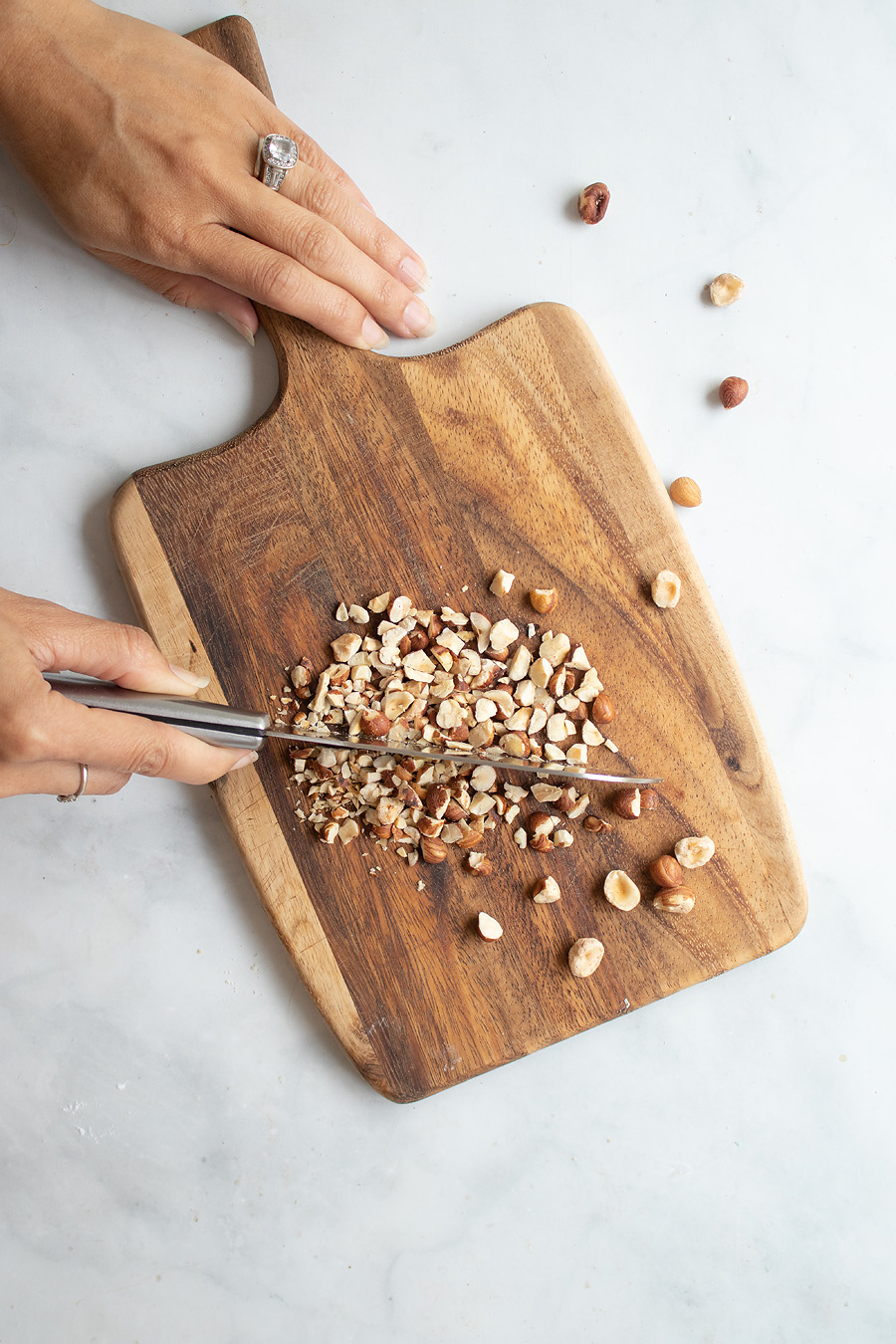 Health Benefits of Chocolate Hazelnut Biscotti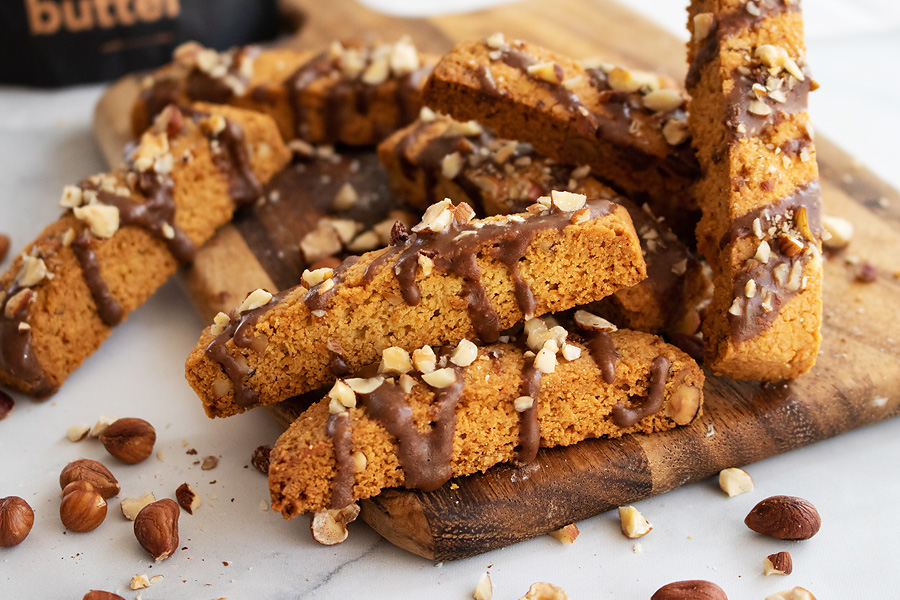 Gluten-Free and Sugar-Free
Most biscotti recipes are chock full of gluten and sugar — but not these keto biscotti. Instead of sugar, you get to enjoy blood-sugar loving monk fruit, and in place of gluten, you get the many health benefits of nuts like almonds and hazelnuts.
Monk Fruit Antioxidants
Monk fruit is one of those wonder foods that not only replaces nutrient-devoid sugar, but it also comes packed with antioxidants. That's correct — monk fruit contains compounds that can actually inhibit reactive oxygen species (ROS) in your body, potentially mitigating oxidative damage[*].
Healthy Fats From Nuts
Nuts are naturally high in healthy fats food. But what makes nuts such a great snack, as well as a wonderful ingredient in baked goods, is that they often contain a hefty dose of monounsaturated fat. While there is more than enough omega-6 in most diets, omega-9 (monos) can be harder to come by.
Both almonds and hazelnuts are fantastic sources of omega-9s. That's a pretty fantastic alternative to all-purpose flour[*][*].
Chocolate Hazelnut Biscotti Cookies
Why do almond biscotti get all the attention? It's time to try a new keto dessert — you're going to love this chocolate hazelnut biscotti.
Before you begin, preheat your oven to 325 degrees, and grab a baking sheet lined with parchment paper to put aside.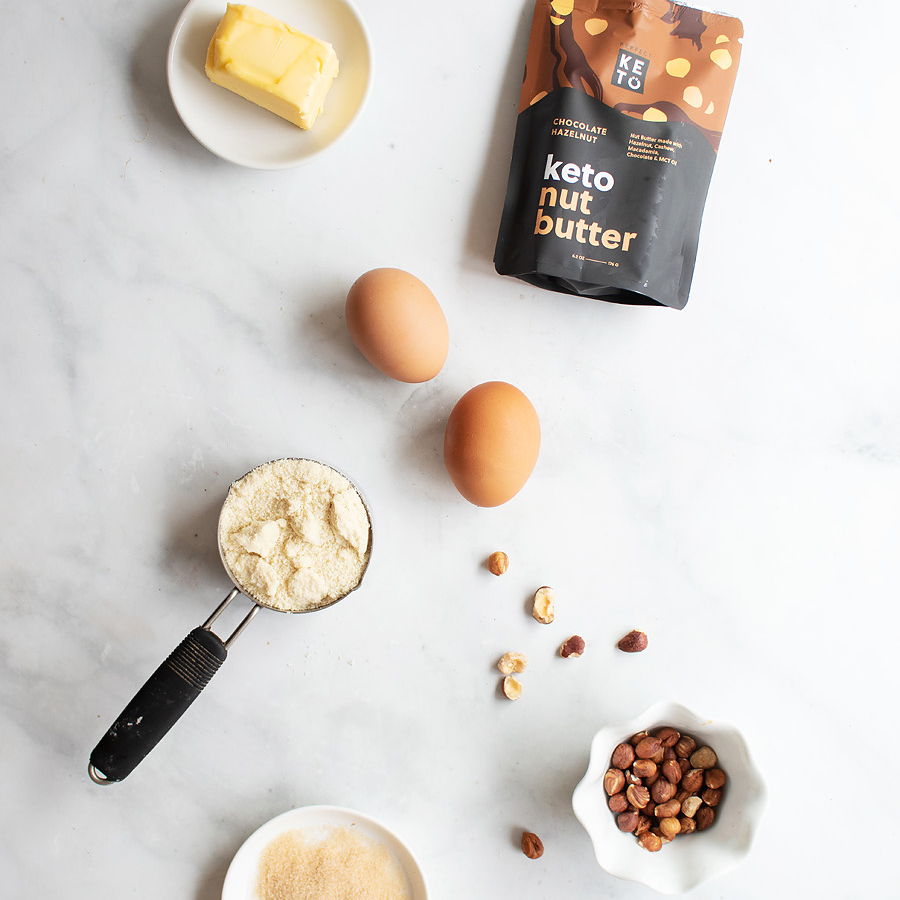 Gather your dry ingredients and a large bowl and whisk together your almond flour, sweetener, baking powder, and salt.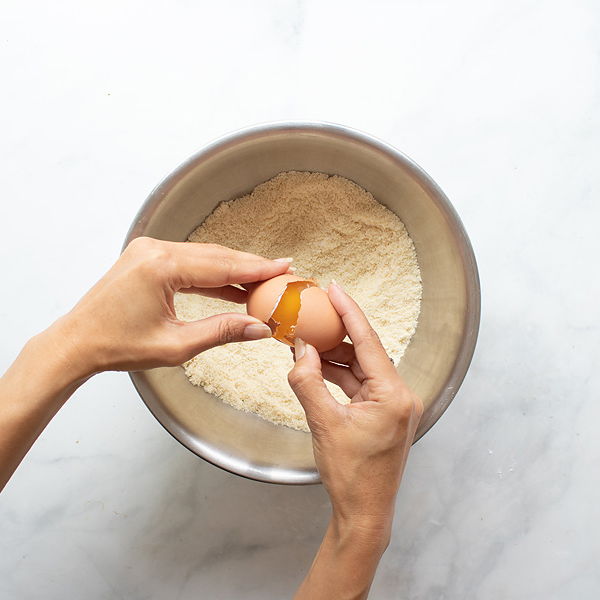 Next, add in your eggs, melted butter, and extract (you can choose from hazelnut, vanilla, or almond extract). Mix well until you form a dough then stir in 1/2 of the hazelnuts.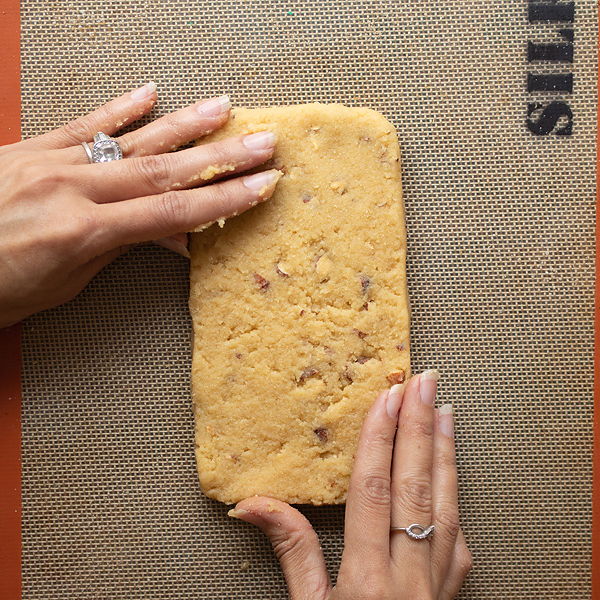 Divide the dough into two equal portions, and add them to the baking sheet. Now, using your hands, form two logs (roughly 4 inches by 7 inches), and then press down until they're about 3/4 inches tall.
Put your baking sheet in the oven and bake for 30 minutes. Once they're done, turn off the heat and let them cool for about 30 more minutes.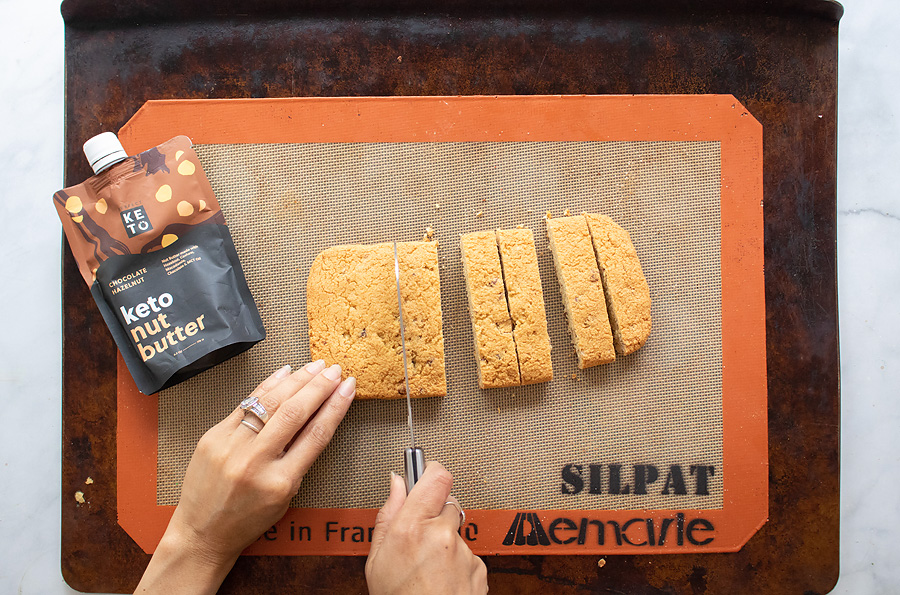 Preheat the oven once again, except this time only to 300 degrees. Carefully slice your half-baked logs into 1/2 inch cookies and space them on the cookie sheet evenly to bake for another 15 minutes on one side. After 15 minutes, take them out and flip them to bake for a final 10 minutes on the opposite side.
Once they're golden brown, remove them from the oven and let them cool.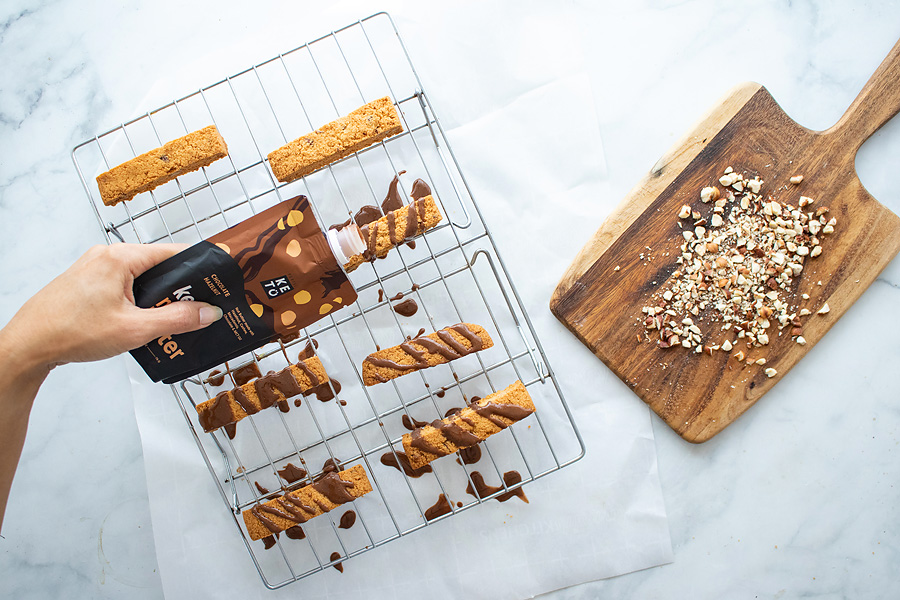 Once cool, you can drizzle the chocolate hazelnut nut butter and sprinkle on the remaining hazelnuts.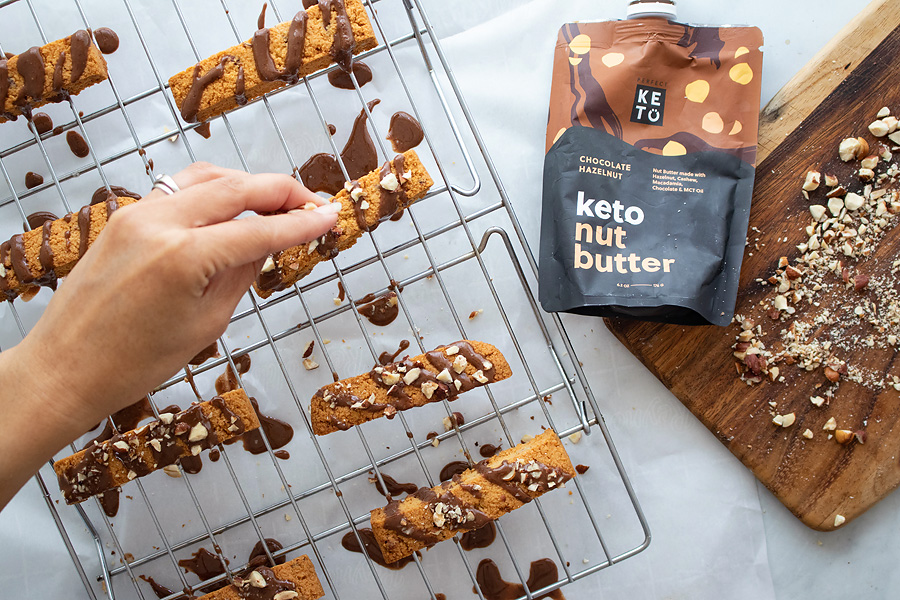 Chocolate Hazelnut Biscotti Baking Tips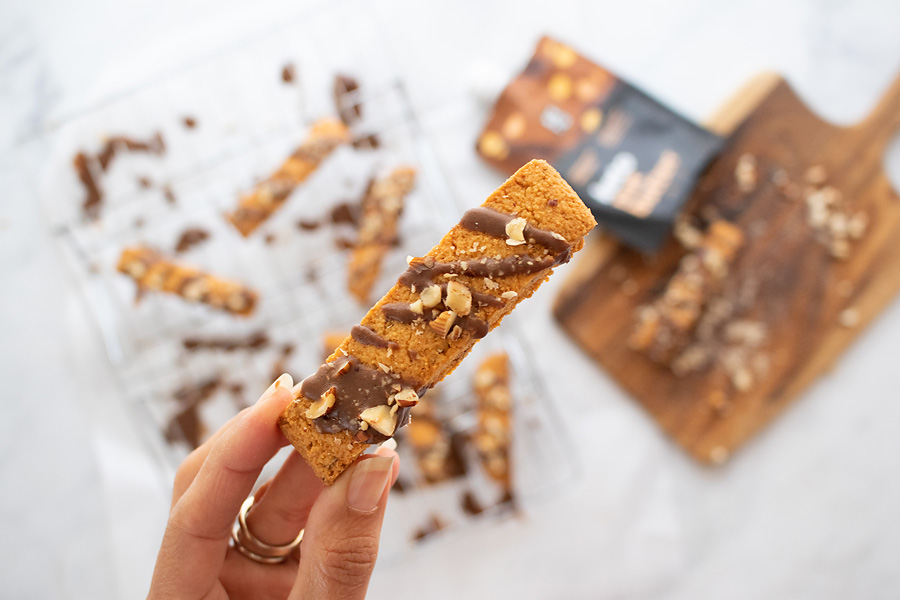 If you want to add some sugar-free chocolate, you can dip the biscotti in melted low-carb chocolate chips once they've cooled. Alternatively, do a little chocolate drizzle along with your nut butter.
You can also switch up the nuts you use; if you're a big fan of pecans or walnuts, try those out.
Some people like to use erythritol as a sweetener or swerve. That's absolutely fine; any sweetener will work as long as it's keto-friendly and high-quality (stay away from aspartame and Splenda).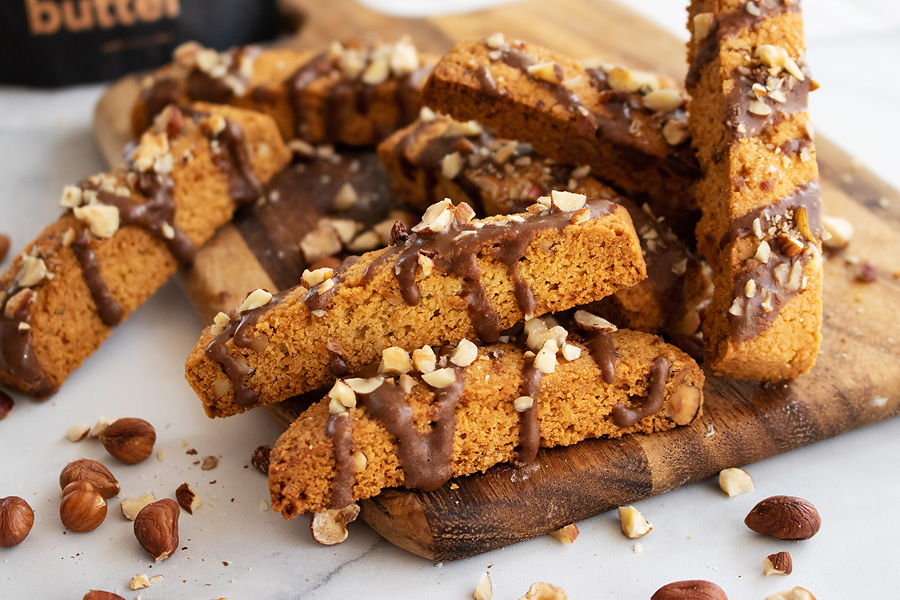 Print
Low-Carb Chocolate Hazelnut Biscotti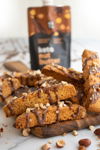 Author:
Total Time:

30 minutes

Yield:

16

cookies

1

x
Instructions
Preheat oven to 325F degrees and line a baking sheet with parchment paper.

Combine dry ingredients in a mixing bowl (almond flour, sweetener, baking powder, salt).  Whisk to combine.

Add eggs, melted butter, and extract.  Mix well to form the dough. Stir in ½ chopped nuts.

Divide dough into two equal portions. Add each portion of the dough to the baking sheet.  Using your hands, form into two logs (roughly 4" by 7"). Press down to ¾" tall.

Bake for 30 minutes and remove from oven (turn off heat). Let cool for 30 minutes. 

Preheat oven to 300F degrees. Carefully slice logs into ½" cookies. Lay each cookie onto the baking sheet with even spacing.  Bake for 15 minutes on one side, flip, and cook on the remaining side for an additional 10 minutes until firm and golden brown.

Remove from oven and let cool to room temperature. Drizzle each cookie with Perfect Keto hazelnut butter and remaining chopped hazelnuts.
Nutrition
Serving Size:

1 cookie

Calories:

145

Fat:

13g

Carbohydrates:

4g (Net: 2g)

Fiber:

2g

Protein:

5g