Choosing pre-workout supplements to enhance your activity can make a significant difference in your performance and post-workout recovery.
But finding the best pre-workout formula can be tough.
Many powders and pre-mixed energy drinks contain tons of sugar and other questionable ingredients.
You'll find sweeteners like sucralose and acesulfame potassium, and artificial flavors like blue raspberry, watermelon, and fruit punch. Not to mention the artificial colors and proprietary blends of ingredients you'll never know the names of.
Sports nutrition shouldn't be about throwing a bunch of chemicals in your body.
Instead, you want a drink that can increase your blood flow, enhance muscle-building, and boost your energy while providing optimum nutrition (without the jitters).
So without further ado — meet your new workout buddy.
This Pre-workout mocha is:
Energizing
Sweet
Chocolately
Gluten-free
The ingredients used are:
Optional additional ingredients
BCAAs (branched-chain amino acids)
3 Health Benefits of This Pre-workout Pump Mocha
#1: Boosts Metabolic Rate
Most people think of coffee as an elixir that can boost energy levels and keep you going throughout the day. But energy isn't coffee's only performance enhancing quality.
The caffeine in coffee can promote something called thermogenesis — which means it can enhance your energy expenditure. What happens when you enhance your energy expenditure? You burn more calories[*].
What's more, caffeine may also specifically enhance energy expenditure from your fat cells. In other words — it increases fat burning[*].
This is excellent news if your goal is weight loss.
#2: May Ease Joint Pain
One of the primary reasons athletes pull back from their training is due to joint pain.
Collagen supplements have an anabolic effect on cartilage tissue, meaning that it can enhance cartilage growth and repair.
When researchers gave a group of athletes experiencing joint pain a collagen supplement for 24-weeks, the athletes noticed significant improvements. They not only experienced less pain when standing, but also when walking, carrying objects, and when running.
These results suggest that collagen may be beneficial when it comes to reducing the risk of joint deterioration in high-risk groups[*].
#3: Boosts Exercise Performance
Your pre- and post-workout nutrition matter when it comes to performance and recovery.
Eating low-quality, high-sugar foods can leave you dragging, while strategically fueling with energy drinks like this mocha can push your workout to the next level.
Creatine is a compound found naturally in your muscle cells. And supplementing with creatine can help boost performance, stamina, and recovery[*].
Creatine increases stores of a compound called phosphocreatine in your muscle cells. And phosphocreatine helps with the formation of ATP — a chemical that provides energy to your entire body.
Therefore, by increasing your phosphocreatine, you can increase your energy, stimulate protein synthesis, and reduce protein degradation[*].
Pre-workout Pump Mocha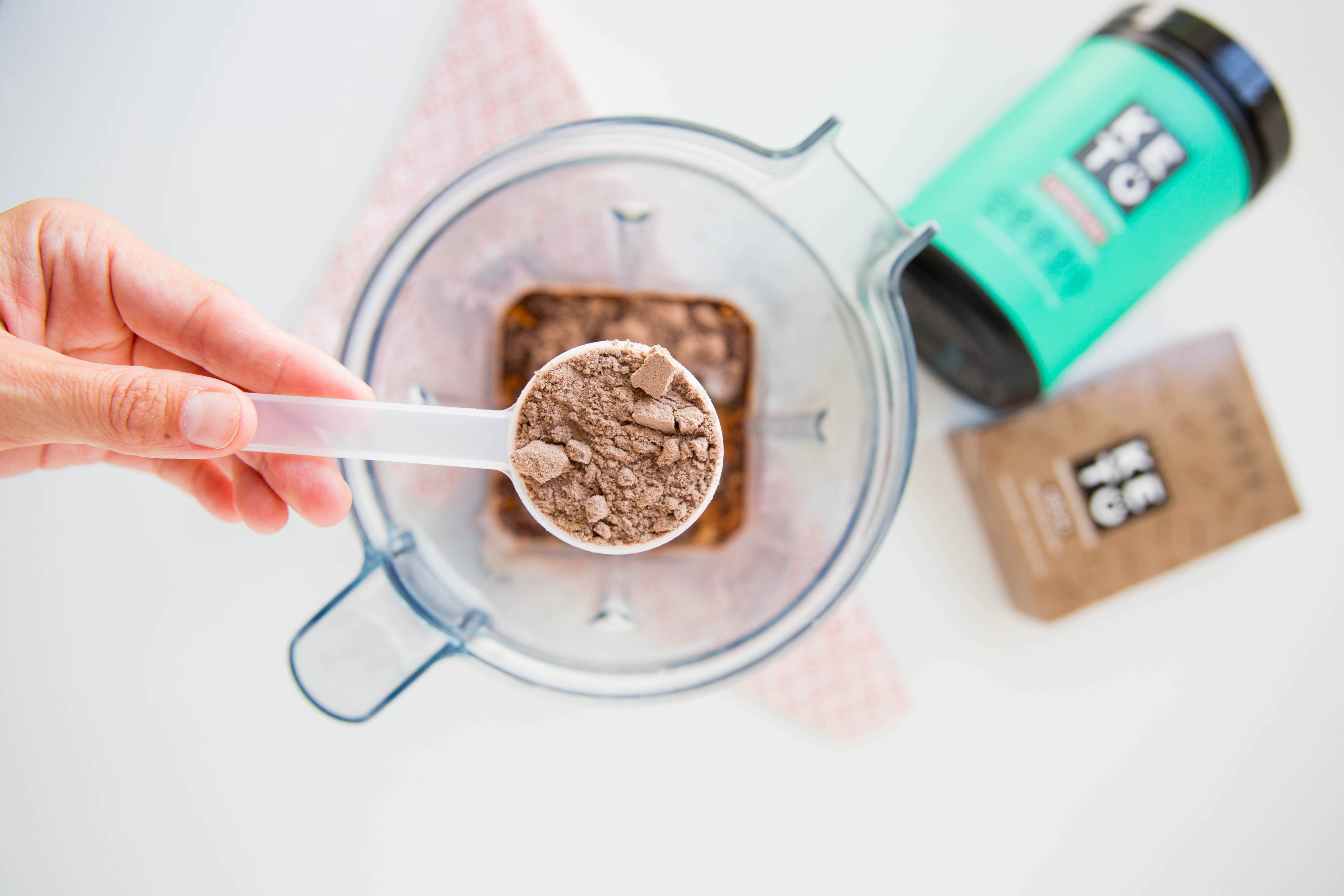 Many people finish off their exercise with a post-workout whey protein. And it makes sense —  if you want to enhance lean muscle, there's nothing better than a complete protein that includes branched chain amino acids.
But if you want to get the most out of your activity, you need a solid pre-workout formula as well.
That's where this delicious mocha comes in. SIlky, chocolatey, with no chemical aftertaste, this pre-workout mocha blend gives you energy without making you feel full.
If you're really building muscle, you can add in other building supplements like l-arginine to boost your nitric oxide, or leucine to enhance muscle growth.
But first, start with the basics, and enjoy the performance boost you'll get from this pre-workout drink, without any side effects.
For a caffeine-free version, simply use decaf coffee instead of caffeinated.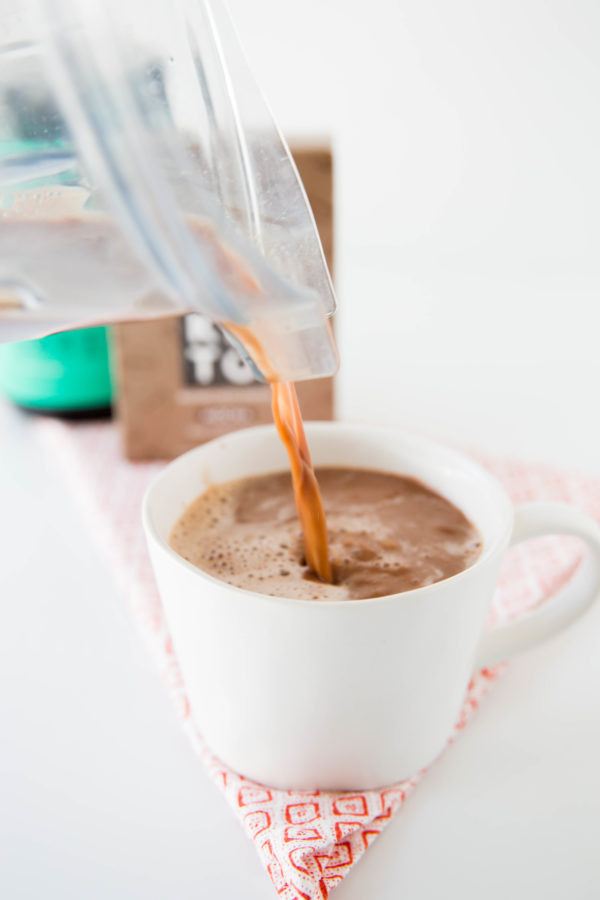 Print
Pre-workout Pump Mocha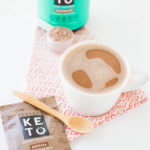 This pre-workout keto energy drink will boost energy levels and enhance muscle growth, with no artificial flavors.  Sports nutrition never tasted so good.
Author:
Total Time:

5 minutes

Yield:

1

drink

1

x
Instructions
Add all of the ingredients to a high-speed blender or shaker bottle, blending until well-combined.
Nutrition
Serving Size:

1

Calories:

160

Fat:

11g

Carbohydrates:

3g (2g net)

Fiber:

1g

Protein:

12g
Keywords: pre-workout pump mocha